Do you like Done-For-You (DFY) programs? If yes, you will probably like the Affiliate Triad program.
In this Affiliate Triad review, you will know if it the perfect DFY program to join or not.
It seems all the work has been done for you and what you need to do is to put your money in and then use the DFY service by Jason Fladlien to make money online easily.
At least this is what most people aim to make it seems to be.
But are these guys preach for the high commission or it is a program that really worth it?
Jason Fladlien is a well-known internet marketer that won many prizes. But the online space full of most guru selling their success stories than valuable products. Can we trust the Affiliate triad program?
In other words, does this program help you make more money than you spend?
These are questions this review will aim to answer.
Without further ado, let's dive in.
Affiliate Triad review summary – company overview
PRODUCT NAME: Affiliate Triad by Rapid Crush
OWNER: Jason Fladlien and Wilson Mattos
WEBSITE: https://affiliatetriad.com/
TYPE OF PRODUCT: DFY Affiliate marketing service and coaching
COST: $15 for 15 days then $399 per month
IS THE AFFILIATE LAB A SCAM? No
SOW YOUR SEED TODAY RATING: 9/10
DO I RECOMMEND THIS? Yes for experienced marketers who already have an audience
Now, let's start with the basic question…
What is Affiliate Triad about?
The Affiliate Triad is a program I will say difficult to define in just a single sentence.
If you have been searching for the Affiliate Triad reviews for a while, you will notice some call it a training course and some a coaching program.
While all these services can be found inside the program, it is not an affiliate marketing training course nor a coaching program.
Because there is no training course pre-recorded you can access. What you have access to as courses are webinars training materials. Plus it is not a coaching program design to coach you in a specific domain as the Ecom Warrior Academy does.
So what is exactly the Affiliate Triad about?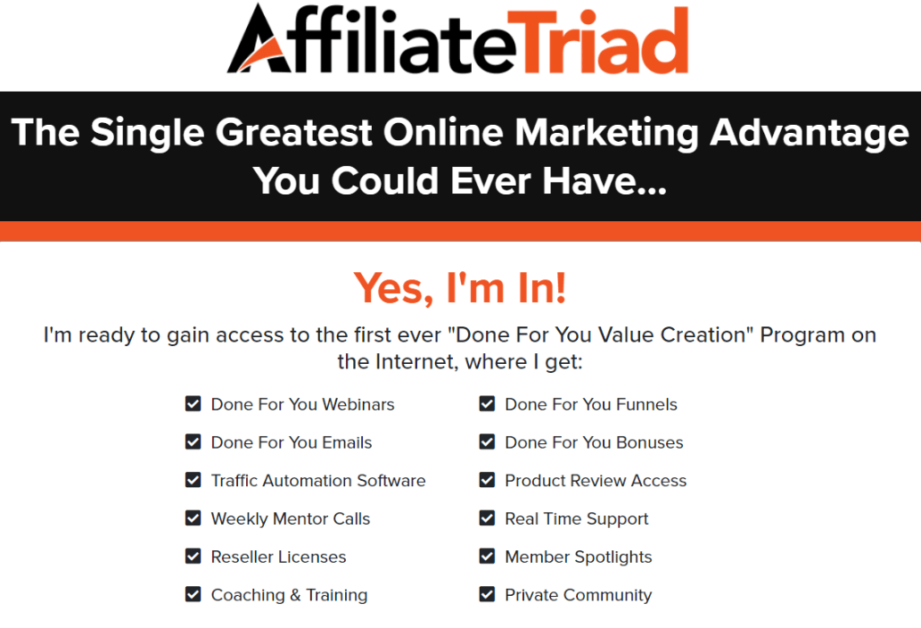 The Affiliate Triad is a DFY (Done-For-You) affiliate marketing service that offers:
DFY webinars you can use to promote high tickets programs,
DFY automation software and emails to follow up your subscribers automatically,
DFY funnels and lead magnets you can use to build your email list fast,
Coaching and training, and more.
Inside the program, you have almost everything you need to run a successful affiliate marketing campaign.
Only one important thing is missing in this program – Traffic generation. So you will have to find ways to drive traffic to your funnels and affiliate links in order to expect to make money with this program.
Who is Behind the Affiliate Triad program – their business track record
The company that is behind the Affiliate Triad program is Rapid Crush founded by 2 successful and well-known experts Jason Fladlien and Wilson Mattos.
These 2 top marketers have combined their expertise and have helped many companies grow their business throughout their coaching and marketing service and mainly on the webinars presentation.
Jason is a best seller author, an online course creator, a business consultant and his name has been featured in Forbes, Entrepreneur, Inc, etc.
He is well known as a webinar presenter who values his nickname the "100-million-dollar webinar man". According to an interview recorded by the Total Prestige Magazine, Jason has managed to turn his company to over $100,000,000 in webinar sales.
When I have checked out for social proof, I found he has thousands of followers on most of his social media platforms such as Facebook, and YouTube.
Here below is Jason Fladlien's YouTube channel with over 4k subscribers.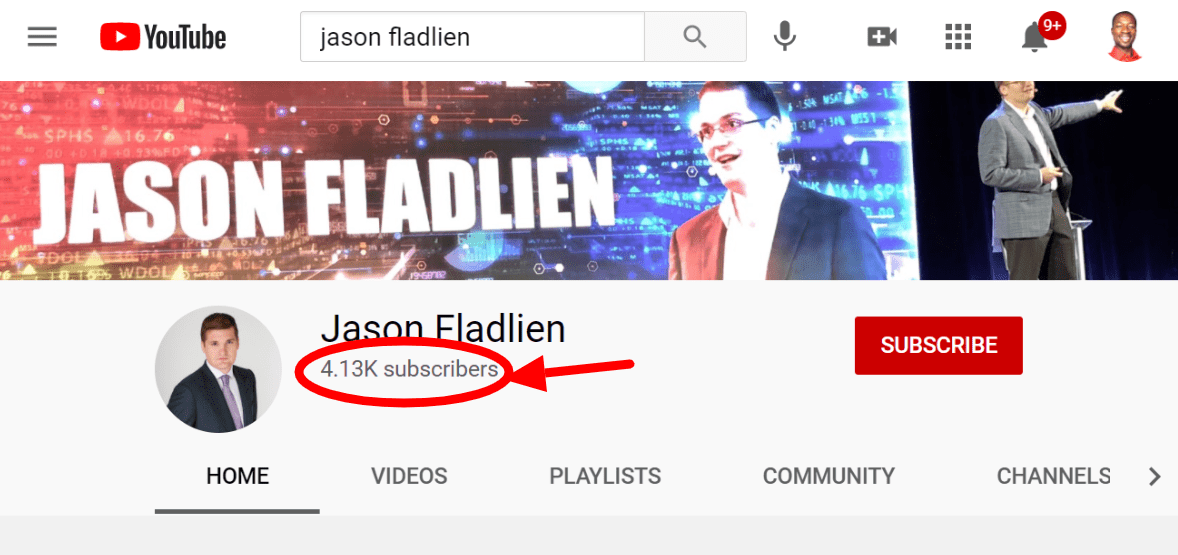 As for Wilson Mattos, he is a software developer and web-based marketer. He also has experience in marketing and webinars presentation.
How much does the Affiliate Triad cost?
I want in this section of my Affiliate Triad review to show you not only how much the program cost but also the extra cost involved so that you can make an informed decision.
The Affiliate Triad costs $15 for your first $15 days. That is $1 per day to test it. But after your first 15 days, you will be charged $399 per month. This is another high ticket product. What I like they don't have upsells where you are required to put more money in to access extra training or service to make the program work for you.
This is a good point. But note that the $399 per month is not all you need to run your business.
In fact, you need not only a marketing tool but also traffic or an audience to sell. If you don't have an audience all the DFY stuffs you get become worthless.
Thankfully, the Affiliate Triad program offers you one-year Kartra membership. You just need to pay for the Kartra membership twice (6 months 2 time) within the first year, send them your payment proof and they will refund your expense. Only you need to sign up with their affiliate links.
As for the traffic the cost depends on your budget. If you already have a mailing list or a blog, I mean if you have an audience you may not want to buy traffic again.
But if you don't have an audience, that way you will need to buy traffic. That adds extra expenses to your monthly membership fee.
Also, read my Entre Institute review for 2021.
What do you get for your money?
I think I already touched this point in the previous section of this review.
But let me outline what you get inside with your $399 per month investment:
Done-For-You promotion materiels
With your monthly investment, you get access to promotional materials you can use to promote the products they have been designed to promote.
Jason Fladlien has over a decade of experience in the internet marketing industry and he also knows the hottest internet marketing products that get launched on a yearly basis.
So they create funnels, emails, and webinars, bonus materials you can use to promote these products and keep 100% of your commission.
Product review access
As an internet marketer who cares about your audience, promote any "come-in-hand" product to your audience can damage your reputation – mainly if the product is not good or quality.
To give you more confidence in the products for which the promotions materials have been created, they give you free access to these products to test them before you start promoting them to your audience.
This is a good point because you will know what is inside these products before marketing them.
Free traffic coaching
According to the Affiliate Triad sale page, they have a training course called the organic reach where 2 guys will be sharing their experience with users on how to generate free traffic.
These guys have paid coaching programs, and you will have access to 2 months of coaching for free.
Product reseller licenses
Rapid Crush has its own info products you have the chance to acquire reseller licenses of these products. That gives you the right to sell them and make 100% profit or to offer them as bonuses to your customers.
On top of that you get access to the following:
Full Marketing Software Suite, and
Resources, Coaching & Training.
Who is the Affiliate Triad for?
The Affiliate Triad is for everyone who can afford the $399 monthly fee.
Practically I think this product is for people who already have an audience like a mailing list, a website, or a YouTube channel that gets organic traffic, etc. If you have an audience you can easily promote the products they have chosen for members to promote.
But if you don't have traffic you will need to buy it.
I know they have a coaching training they call organic reach. But we don't know which traffic method they taught. If it is blogging, as a blogger I know it will take time to rank a site.
No matter the traffic source I just want you to know that building an audience that trusts you take time.
Also, know that most of the products you will be promoting are high ticket products. So be prepared because even if the promotional materials were created by a world-class marketer, if your audience cannot afford what you are promoting, getting sales will be another story.
Is the Affiliate Triad a scam?
No, the Affiliate Triad is not a scam. It is a legit program where most tasks have been DFY. You get access to the hottest products (courses and software) you can evaluate and then promote to make commissions.
And the best part, the program was designed by experts and top internet marketers and sure you will get more value for the money you put in.
Affiliate Triad affiliate program
If you are looking for the Affiliate Triad affiliate program to join, let me be straight with you. The affiliate Triad offers an affiliate program but it is a "member-only" access affiliate program.
That means you need to be a member in order to be able to recommend the program to others and make a commission.
As a member, you will get a 40% commission on your customers' subscription fee.
The pros and cons
? Affiliate Triad pros
✔ Products were selected by experts with DFY promotional materials to help you promote the products,
✔ The program was designed by world-class internet marketers,
✔ Possibility to learn from experts in the industry,
✔ Low barrier entry cost – just $15 to try it,
? The Affiliate Triad cons
❌ The monthly membership fee can be a challenge for some,
❌ Traffic is not DFY. However this the most important part of your business success,
❌ You need to pay your Kartra membership for 6 months before you get a refund from the Rapid Crush company,
❌ All the members get the same stuff to advertise – I don't know how someone will think about you if he/she gets the same mail he got from another marketer he or she was subscribed to.
Alternatives to the Affiliate Triad program
There are many DFY programs out I have reviewed such as Click Wealth System, The Super Affiliate System, etc. But these programs can equal the Affiliate Triad program. This program is unique and you get more value for your money.
But its price tag and other reasons can make it not a good fit for everyone.
But if you want to start an affiliate marketing business, you have others options and even cheaper affiliate marketing training courses designed to teach you how to do affiliate marketing.
For me, this Affiliate Triad is a great program if you already have a marketing background and have an audience that trusts you.
If you are just starting out and will start building an audience, you can be spending more and more money down on the road without any sales. I agree the funnels you get are quality and may convert.
But…
Is that enough to make sales? Not really!
So here are alternative affiliate marketing courses you can buy to learn how to start and grow your affiliate marketing business from scratch:
Wealthy Affiliate: this is an all-in-one affiliate marketing platform where you have access to an evergreen affiliate marketing training course and tools such as hosting, a keyword research tool, etc you can use to start and grow your online business from the ground up.
The Authority Hacker: This is a high-ticket affiliate marketing training. But it teaches you how to build niche sites or authority sites that generate thousands of passive income.
Project 24 by Income School is also another option out there. It also teaches you how to build niche sites that can generate profit within 24 months top Chrono.
You can find more affiliate marketing training courses in my top best affiliate marketing training course for 2021.
My final thoughts…
The Affiliate Triad program is a great program meant for people who have an audience and also are ready to commit and take massive action.
The owners of this program are top internet marketers and experts in the industry. So they have a lot to learn from.
If you can afford the $399 ongoing monthly fee, I recommend you give it a try.
If you can afford that cost yet, check out these top best affiliate marketing training courses to pick the one that fits your budget to get started.
I hope you found my Affiliate Triad review useful. Do you have any questions? Let me know in the comment section below and I will respond to you ASAP.
Be an ACTION taker, SOW YOUR SEED TODAY!
To your sucess!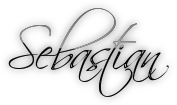 You may also like…
Looking for an honest and unbiased Project Profit Academy review to make an informed decision?…