This is my unbiased and honest Click Wealth System review.
Wisdom would dictate that before you jump into any opportunity to do research in order to have other people's opinions before you decide to spend your hard-earned cash in any seemingly legit program or product.
That will save you time and money sometimes. And on top of that, it can be a great way to find a legit and genuine program to make money online.
In fact, there are many scam sites out there on the web – mainly in the MMO space and sometimes it is difficult to recognize them if you are new in the online world.
So if you are looking for an honest and unbiased Click Wealth System review to make an informed decision, you are in the right place.
If is it your first time here, let me introduce myself.
I am Sebastian, a journalist by day and side blogger by night.
I designed this website to help people avoid scam sites while teaching them how they can make real money online without having to trade their valuable time for money.
The reason most of my articles at reviews is that I have been scammed when I was just starting my online journey and I want to help opportunities seekers and newbies to avoid the same mistakes I made.
So understand me if I am little bitter with some programs.
In order to help you judge by yourself if this program is a scam or not or if it worth
your money or not, we will delve deeper into the following point:
what is Click Wealth System about?
How much it cost and what you will get for your money,
The pros and cons and my finale point of view.
Click Wealth System review summary:
Company name: Click Wealth System
Product type: Affiliate marketing training combined with done for you stuff
Owner: Matthew Tang
Website: https://clickwealthsystem.com/
Price: $9 then $20 per month
Is Click Wealth System a scam? No
SOW YOUR SEED TODAY rating: 5/10
Do I recommend this? No
Check out my top recommended programs here.
What is Click Wealth System?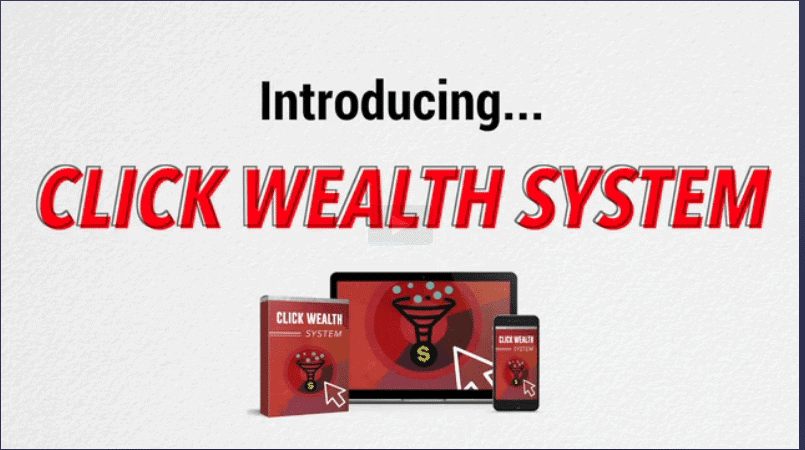 The Click Wealth System is a DFY (Done For You) affiliate marketing program combined with software that provides you with DFY marketing tools you can use to run affiliate marketing campaigns. The main traffic source recommended is solo ads.
If you are a loyal reader of my website you noticed I already reviewed many programs that have similarities to this one.
A perfect exemple is the Perpetual Income 365 program.
If you know this programs above, you have almost all the information you are looking for. This one is a perfect copy of the Perpetual Income 365 program.
Just like these programs, the Click Wealth System provides you with DFY landing pages, email swipes, and a list of solo ads vendors to purchase your traffic from.
So members are using the same marketing materials and they advertise to the same audience or people (other people mailing list or email subscribers).
There is catch.
Right?
I think so. And the catch here is the traffic source.
For me if I have a mailing list that is monetizable I would sell my leads to people on solo ads network. This is me. And I bet these recommended solo ads sellers won't work with this System for a long time. If not they will lost their subscribers.
How does the Click Wealth System work?
As I said the Click Wealth System is a DFY affiliate marketing program and the actor in the sale video named Matthew Tang claims he will show you how to build your online business and make money online.
It comes with DFY stuffs and the traffic source recommended is solo ads. That means you are trying to get someone else inconverting leads you will need to try to convert. If not, no money for you.
So here is how works:
You pay your $9 (that is low cost barier entry) upfront fee to get into the door of the system.
Once inside and through interminable upsells you get into your CWS dashboard. You watch an introductory video and get access to resource that show you how the system works.
You create your Getresponse account and, connect it to the System and then upload the DFY email swipes (email marketing campaigns series design to promote the system and a time period frame) to set your email marketing series.
Once that is done, you need to buy traffic using solo ads to advertise your business by using landing pages. When visitors opt-in they will go through your email marketing series. Of they buy the product you get a commission.
It seems it is easy and everyone can do that. That is theoretically. Practically you need marketing skills and copywriting skills. Don't forget you are trying to convert someone else "not-converting" mailing list into buyers.
Also, read Done For You Service System review.
How much the Click Wealth System cost?
The Click Wealth System costs 9$. That is very affordable if it provide value. But as says goes "you get what you pay for".
It is only $9. And that allows you to get inside the program and access to a few pre-made basic landing pages and email swipes you can use for your marketing campaigns.
But…
There are upsells:
Upsell #1: It costs $147 and it offers you additional landing pages with a possibility to customize it by adding 5 features. Making I unique will hopefully increase your opt-in rate.
Upsell #2: It costs $148. This upsell comes with a basic text pinning software that will help you make your DFY swipe emails unique by rewriting them.
Upsell #3: It cost $95 and comes with 5 additional landing pages.
Is that all the cost of the Click Wealth System?
The straightforward answer is a big NO.
In fact, you need to spend money on marketing tools, and the recommended tool for this system is Getreponse. The basic plan costs $15 per month for 1000 email list size and the price can go up to $99 per month for the enterprise plan. Note it comes with a 30-day trial. So for your first month, you won't spend money on this tool.
You also need to spend money on traffic (solo ads) and the minimum you will need to spend buying traffic depends on your budget. Don't expect satisfying results with solo ads sellers that offer a lower price per clicks. Either they are new on the platform and they are looking for clients to establish themselves or they offer power quality service. Budgeting at least $50 per day for that is realistic in my opinion.
What do you get for your money?
I get this question covered in the previous sections of my Click Wealth System review. But let me repeat again.
Your investment offers you access to the CWS program and it offers you a basic training material about affiliate marketing and solo ads.
DFY landing pages and swipes emails for your marketing campaigns. That saves you the hassle of designing your landing pages and crafting your email messages campaigns yourself.
Note that your $9 fee just gives you basic landing pages and email swipes. And this is what everyone can get. If you want to stand from the crowd and increase your hopefully to making this system work, you will need to buy their upsells too.
That is about $400 to spend without your advertising budget and your Getresponse monthly membership fee.
Also read, Easy1Up Review.
Is Click Wealth System a scam?
The Click Wealth System I a brand new affiliate marketing program.
But it all depends on how you define a scam.
If a scam is like someone take your money without giving you something I return then the CWS is not a scam. Because you get DFY marketing tools such as landing pages and email swipes and solo ads buyers list where you can buy traffic and try to make affiliate commissions from your leads. And I am sure if you manage to get sales with the System you will get paid throughout your ClickBank account.
But…
If a scam for you has more significance than that – like someone using false statements just to get you to buy his product, then Click Wealth System would be a scam.
Because first off, the Click Wealth System owner, Matthew Tang states the System he is going to reveal to you is something you are never seen before. This is a pure lie because this system is a copy of the Perpetual Income 365. And both all are about affiliate marketing that is popular years ago.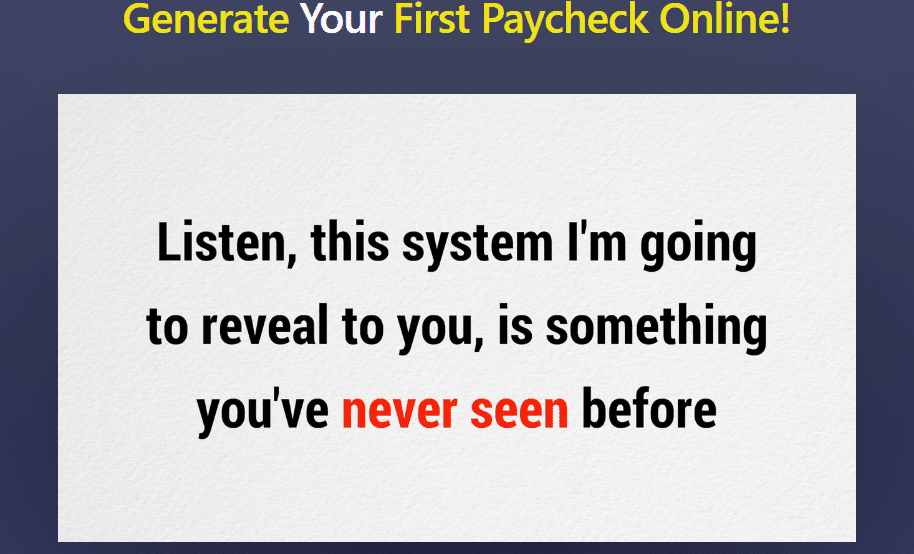 Another thing this System is missing is real testimonials. In the introductory video, they just show an email message from someone they called Shery. That can be just a fabricated message for the same reason to get your trust. If people are succeeding with the System, why not use video testimonials.
Also, read my Crowd review 2021.
So definitely scam or not?
In my opinion, it is not a scam. This is a marketing tactic though.
Having wasted thousands of dollars in under-delivered products and programs that have been turned into scams, I take my time to thoroughly investigate any seemingly legit program before I get my money out of my pocket for it.
Maybe you, personally I will not buy this program due to these claims that don't correlate together.
On top of that, I am not a fan of DFY stuffs for the reason everyone gets the same stuff to advertise to the same audience.
That I not a great way to build a long term and sustainable online business that can help you replace your existing day job and be financially free.
Yes, the Click Wealth System I not a scam.
But…
Who is the Click Wealth System for?
In this section of my Click Wealth System review, I will show you who this program is for.
Even if the CWS is not a scam, I don't think this affiliate marketing program is for everyone as the salesman in the video claims it is.
If a product is for everyone it is not for anyone. Right?
Based on my experience and how the program works I think this program is for experienced affiliate marketers with high copywriting skills if they will follow the recommended traffic source: Solo ads networks (that is try to make money from my mailing list).
They call it a DFY system, but in reality, you need to put your marketing skills in work in order to get results with the system.
You get landing pages and email swipes to use but if you need to stand out from the crowd you need to work differently. That appeals to marketing skills.
The Click Wealth System is also for bloggers or marketers who already have marketing skills and traffic source to monetize their offer.
If I want to make money with this system, I just need to grab my affiliate link from my Clickbank account and use free traffic from search engines to market it and make money from it.
But since it is a programmer I don't trust, I can't recommend it to my readers.
Above all, if you want to go for it, check out the company link here.
Who the Click Wealth System is not for?
I stated earlier if a product is for everyone it is not for anyone.
This program is not for you if:
You are a full beginner without a marketing background,
You come from a country where you are not allowed to create a ClickBank affiliate account since you are required to sign up with ClickBank in order to get paid.
Also, read Super Affiliate System review.
The Click Wealth System review: Pros and Cons
What I liked
✔ Low-cost barrier entry
✔ 60-day money-back guarantee through ClickBank
✔ Basic training materials provided
✔ The System may work if you know what you are doing
What I didn't like
❌ DFY system is not a great way to build a long term and sustainable online business
❌ Too much upsells
❌ The recommended traffic source would cost you a lot of money with a lower ROI.
❌ Hiden owner (I don't know who is Matthew Tang) – It is just a pen name in my opinion.
Alternative to the Click Wealth System
I guess, if you are here, it is because you are looking for a legit way to make money online.
If you are not confident with CWS like me and want a proven and legit program that will not only offers you education on how you can really make money online but also will give you online tools, consider checking this program.
It is thanks to this platform you are reading me right now. I mean they host this website. Plus thanks to their training I managed to add a 3 digit and recurring and passive income to my day job salary with this brand new website.
Here are the benefits:
Over 15 years in business with a lot of success stories,
One of the best affiliate marketing training course provider,
You get access to weekly live training,
You get access to a dynamic and supported community – larger than 1.4 million+ people,
Premium cloud-managed WordPress hosting (you can create up to 10 websites)
A premium keyword research tool for market and keyword research ( $19 value for free).
My final thoughts
Affiliate marketing is a great way to a steady stream of passive income online and from the comfort of your home.
But it is not a get rich quick and easy as the Click Wealth System actor claims.
Email marketing is the key component of this system and in my opinion, this is not the great way to start if you are a full beginner in the online world because you can spend a lot of your money in traffic and the time you learn the troops you can be spending thousands of dollars.
Most of the successful marketers started their journey with a website and then scaled as they grow. That is the way they learned most of the skills needed like copyrighting, traffic generation, marketing, etc.
But if you think this program is the perfect program for you, go for it.
I hope you found my Clcik Wealth System review helpful.
If this is the case, don't hesitate to share it with your friends by clicking on the social media button below.
I want to hear from you.
Have you used this kind of DFY system before? Share your experience with us.
Be an ACTION taker, SOW YOUR SEED TODAY!
To your success: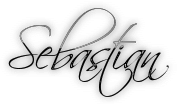 You may also like…
Welcome to my Fat Stacks review of 2023. Want to know if the Niche Site…