Welcome to my funnelify review!
If you are looking for answers to questions such as:
What is funnelify?
Is funnelify a scam? Then you are in the right place.
In today's post, we will talk about Funnelify software in order to find out if this software worth your money or not.
Funnelify review summary:
Product name: Funnelify
Website: www.funnelify.com
Product creator: Andrew Darius et al
Product type: Sofware
Launch date: 2020-Feb-03
Product price: $37-$67 and upsells
Sow Your Seed Today rating: 50/100
Do I recommend this? – No
What is funnelify about?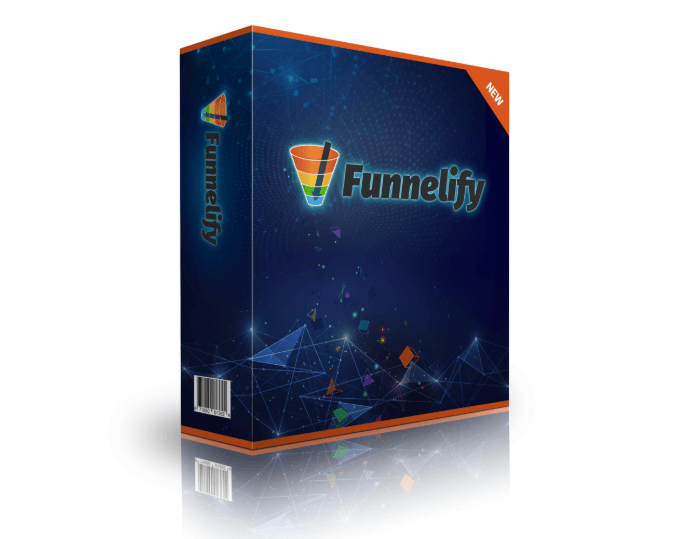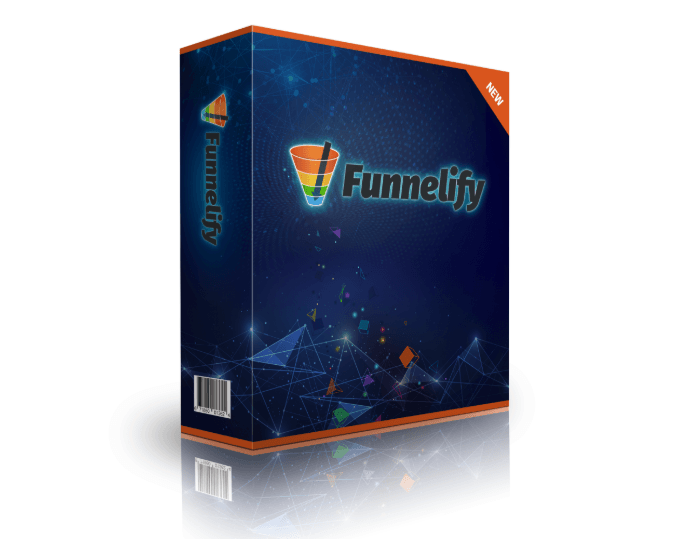 Funnelify is a software application designed by Andrew Darius and Al. The software is filled with done-for-you templates that allow you to create sales funnels & mobile-friendly web pages in a few clicks of your mouse.
It uses swipe and snaps technology allowing even beginners to create a high-quality web page like a pro.
The owners claim you can drive traffic from many sources and automates your traffic, leads, commissions, and sales on autopilot.
What problem does Funnelify solve?
The concept on which this software was designed is based on the fact that most Internet users (85%) use mobile phones to surf the web while the CTAs we display on our sites such as pup-up, pop-unders do not work properly on mobile phones.
This is costing Internet marketers and companies a portion of the revenue they should be able to earn.
Funnelify comes to solve this problem by helping you generate web pages and lead pages that are mobile-friendly so that you can maximize your CTRs, leads, and sales.
What Funnelify can do for you?
Provide you with 220 DFY made template & blocks which allow you to create affiliate funnels, sales funnels, lead pages, affiliate page and business pages without any coding skills.
50 web page Layouts which let you create all kinds of mobile-friendly web pages by just swiping DFY mini-templates blocks, action elements, and snapping them right into area.
Create webinar and auto webinar funnels
Create product launch funnels
Create tripwire, leads and sale letter funnels
Here is a demo video where you can see Funnelify in action and find out if it meets your needs.
How much Funnelify cost?
Finnelify comes into plans:
Funnelify Ten cost $37
Funnelify Unlimited cost $67.
But there are upsells.
Funnelify review: upsells
Upsell #1 : Funnelify pro : $67
That opens some of the Funnelify features for you such us possibility to connect a custom domain and access to hundreds of royalty images throughout the software.
Upsell #2 : Funnelify club – $27 per month
This upsell gives you access to 500 templates and 20 more templates every month, the possibility to customize your templates with a drag and drop editor.
Upsell #3: Funnelify Agency – $97
Funnelify Agency gives you the possibility to create sales pages, sales funnels, landing pages & affiliate funnels and even traditional websites you can sell to your clients and make 100% profit. In this case, instead of hiring freelancers and spending your money on it, you can do it yourself using Funnelify.
This upsell is best for freelancers and small businesses that sell websites, sales funnels, or affiliates funnels.
Upsell #4: Funnelify Global – $27 early bird price or $27/month
This upsell will give you the opportunity to advertise your online business to over the world. They use a smart display technology that auto-detect websites visitors' browser language and then present your web pages content to your visitor's native language. That allows you to grow your online presence quickly, get more leads, close more sales a,d make more commission.
PS: Don't buy this upsell unless you have an online store or you are selling products online.
Upsell #5: OptinUp – $27.95 – $29.95
You need this upsell in order to be able to collect your website's visitors' emails.
Upsell #6: Email Engage – $24.95 – $27.95
You also need to buy this upsell if you want to be able to send and track your email campaign.
So how much exactly you need to get the Funnelify whole system?
You can do quick math!! This is about $275 and $27 ongoing monthly fee you need to get it.
While you are still there, check out my #1 recommendation that helped me add a 3 digit income to my day job salary.

Funnelify review: pros and cons
Funnelify pros
14-day Money-back guarantee
Funnelify cons
Possibility of making money with it is low
No training on how to generate traffic not provided
Is Funnelify a scam?
No! Funnelify is not a scam. This is a legit software designed to help online entrepreneurs create sales pages, sales funnels, and mobile-friendly web pages that will help them generate leads and sales.
However, I think this software will be beneficial to those who already have a website or online store (and know how to generate quality traffic) and need software that will help them create sales pages, sales funnels or affiliate funnels to grow their business by collecting more leads.
If you are a newcomer in the online space and you end up to buy this software, I think it will be very difficult for you to profit from your investment. In fact, making money online is about getting targeted traffic to your offers.
However, the Funnelify owners don't provide training about how to get traffic in your sales pages or funnels pages.
Here is the platform that helps me build my own online business that is generating money for me every single month.

I hope my funnelify review helped you know what this software is about what they provide inside.
From now, you have the resources that can help you make an informed decision.
If you have a question about Funnelify or experience to share with us, just drop in down in the comment section. I will respond to you ASAP!
Do you enjoy this review, please share it with your friend to let them be informed!
Be an ACTION taker, Sow Your Seed Today!!
To your success!!