Welcome to the Home Business Academy review for 2022.
Today we will take a look at the HBA in order to find out:
What this program is about?
What is offered inside the HBA?
The pros and cons and my final point of view.
But before we get into the HBA review, I want you to know I am not affiliated with the HBA product nor the owner to write a positive review.
I just share my honest point of view about the program to help everyone make an informed decision.
That being clear, let's move on with my Home Business Academy review.
Home Business Academy review summary:
Product name: Home Business Academy
Owner: Paul Hutchings & Mike Hobbs
Website: https://thehomebusinessacademy.com/
Product Type: Online course
Home Business Academy pricing: $125
SOW YOUR SEED TODAY rating: 6/10
Do I recommend this? Yes for experienced affiliate marketers and No for beginners.
What is the Home Business Academy about?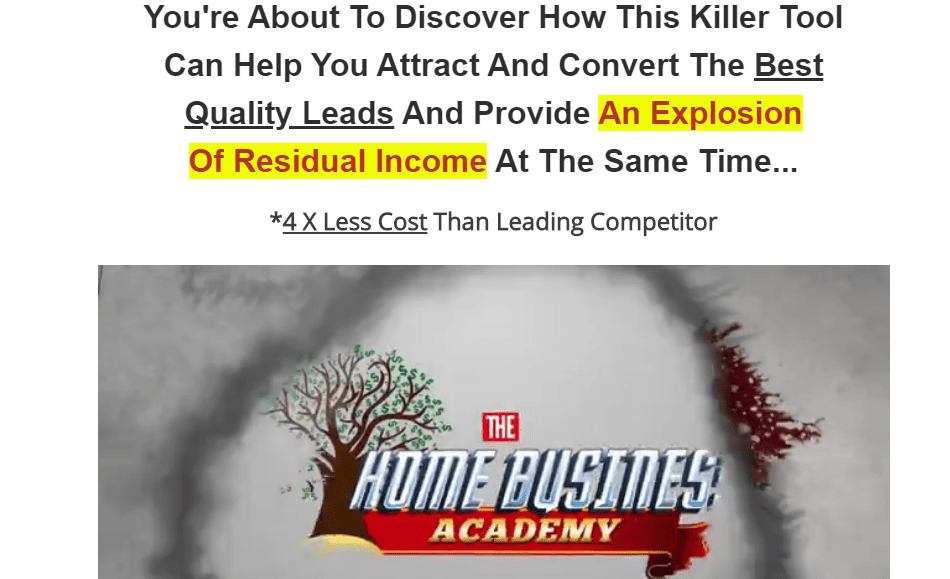 The Home Business Academy aka HBA is an educational and online marketing tools provider.
I have even dedicated a full review on one of the products they offer called the FBA Funnel Builder you can find here.
By the way, the HBA Funnel Builder, as its name suggests, it is a sales funnel builder tool you can use to build:
They also offer a membership site builder tool you can use to build membership sites to sell memberships such as coaching, online courses, etc. But honestly, the membership builder comes with some missing features if your goal is to sell products like online courses.
In fact, the builder doesn't offer quizzes which is a great way to motivate and engage your students. Plus students cannot mark the lessons or modules as completed when they do.
This tool alone costs $25 per month and they claim it is the most affordable one in the industry.
That is before the Launch of Systeme.io though. Because what you get with Systeme.io's free membership is worth what they sell for $25 per month. Not to say it is better as they offer features their builder doesn't have.
As for the training they provide, there are several training courses in their lineup and we will cover them all so that you can know what you are getting for your money.
How much does the Home Business Academy cost?
I have reviewed many MMO opportunities and online courses.
I tagged some overpriced but the Home Business Academy is the top overpriced course I have seen so far.
In fact, the HBA costs $125 per month with some upsell that can go up to $1000.
I have seen people claiming that with HBA training you can make money faster but truth me, those who just make such claims are just trying to sell you the program so that they can make money.
Building a profitable and long-term online business take time and it is not a get-rich-quick scheme.
So it will take time it will to yield results.
Another selling point for those people is that you just need only two (2) members to get your monthly expenses covered. That is true.
But how long it will take for a full beginner to get 2 premium referrals that will be willing to pay their ongoing hefty membership fee?
Whatever strategy you will use to get leads, will cost you time or money.
Time means you will start building a website like mine and then try to rank it. It will take you at least 4 to 6 months to be realistic to start getting traffic from search engines like Google (depending on the competition level). 6x$125 equals $750 without your website start-up cost. How much will you pay if it takes longer than that?
If you will take the route of buying traffic from solo ads networks like Udimi or rely on paid ads on Facebook, Google, or Bing, you will need to add hundreds of dollars advertising budget to your ongoing membership fee.
And don't forget! You will keep paying your ongoing $125 per month fee.
Either your choice to promote this product, making sales won't come overnight. There are several training courses and when we weigh the pros and cons, going with even a one-time $997 course will save you too much money in the long run.
Also, read Perpetual Income 365 review.
What is inside the Home Business Academy?
The HBA offers training courses and tools as I pointed it out earlier.
But this Home Business Academy review is about the training they offer.
The Freedom Launchpad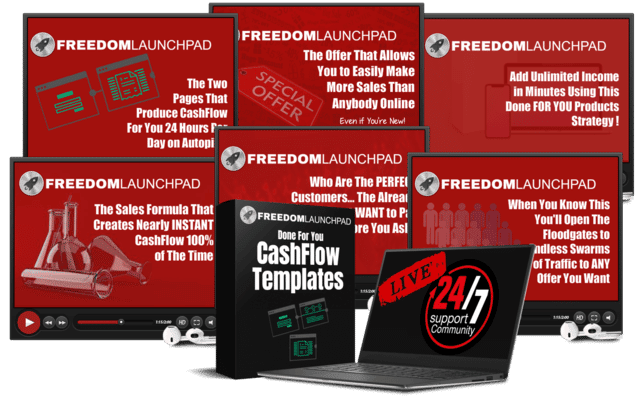 The Freedom Launch is just a simple video walkthrough on how to make money with affiliate marketing and it was initially been created by Nick Bramble. The course basically was designed to funnel students into the HBA builder.
In case you don't know it, the Freedom Launchpad was a part of the 30-Minute Workday.
Inside the 30 Minute Workday membership, what you will find is just a bundle of the HBA products they sell for $67 per month at the time of this writing (as at this writing).
It seems the Home Business Academy founders have teamed up with Nick to help them acquire more clients in exchange for something obviously.
Affiliate marketing basically is about selling other people's products for a commission. And here they teach you how to use their tools suite to build your affiliate marketing business.
The Cost of this course is only a $27 one-time fee.
The Ultimate Email & Traffic Swipe File
This is another training course designed to teach you how to grow your business.
Here you will be learning how to spy on your competitors and steal their keywords and traffic.
It comes with a "done-for-you" email swipes you can use.
The cost of this training is a $37 one-time fee.
Note that it was designed for people who have the intention of using paid ads to run their businesses.
HBA Premium (Traffic & Conversions Academy)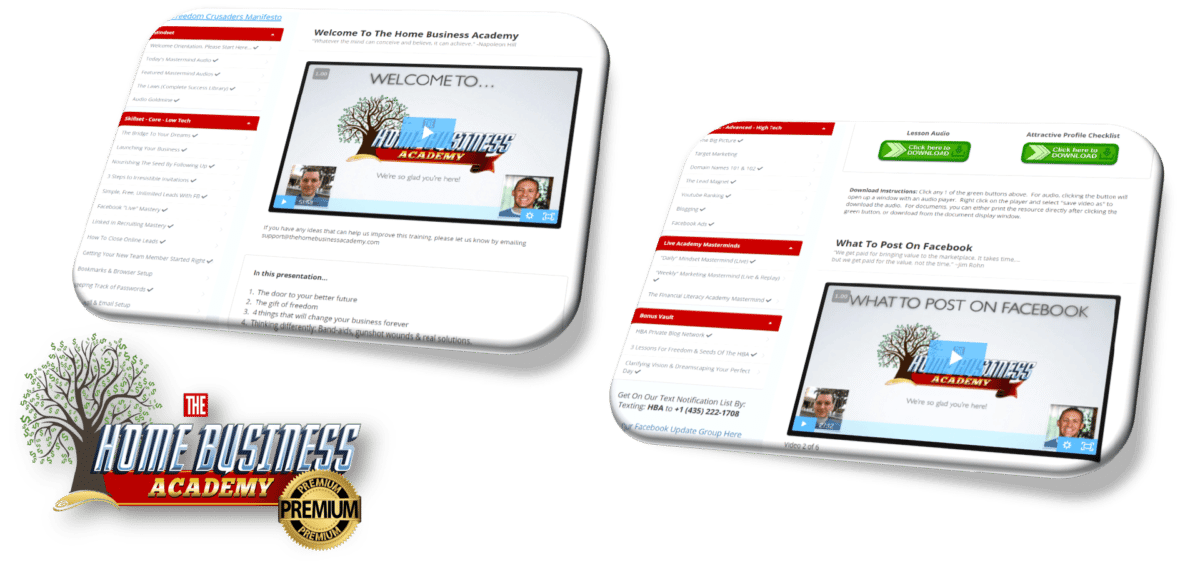 The HBA Premium is a complete training course where you will learn:
How to generate traffic and leads online using various traffic sources such as Facebook, Youtube, blogging, and Search Engine Optimization (SEO) where you will be learning how to create your own website, write SEO-friendly content, create and rank Youtube videos,
How to design high converting funnels and landing pages,
How to attract your customers and convert them into buyers through email marketing
On top of the core training course, you get access to a weekly coaching mastermind with the HBA founders, Paul Hutchings & Mike Hobbs as well as community support from the top leaders (their promise).
The cost to join the HBA premium is $125 per month.
But the good news is that you they offer a $1 7-day trial. Meaning that you can get access to the whole training for just $1.
The HBA Funnel builder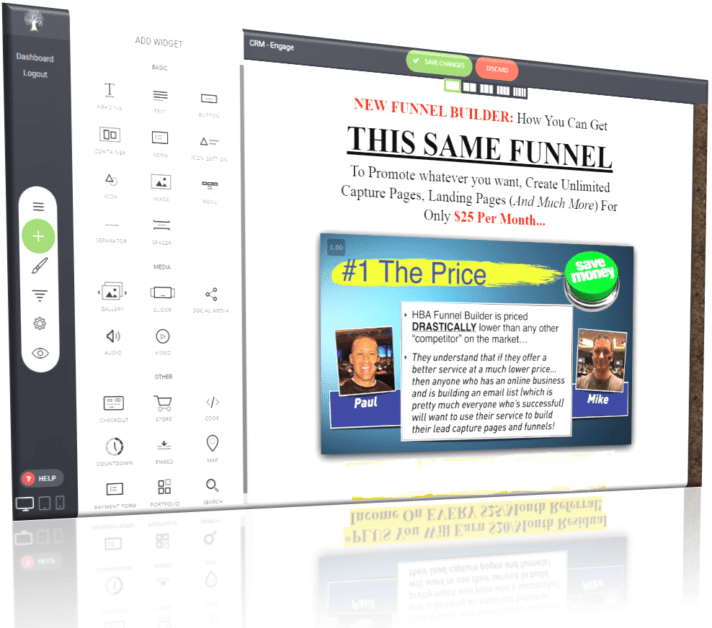 The FBA Funnel Builder is a software that allows you to build:
Membership sites, and much more.
You can read my FBA Funnel Builder review to learn more about his tool.
The Financial Literacy Academy
This is finance and dept training that covers the following:
Tax strategies for US Business owners,
Retirement planning and strategies,
Records and bookkeeping with Quickbooks online,
How to build long-term cash flow with rental properties,
Stress-free property management,
Business entity setup and maintenance, and more.
The cost of this program is a $1000 one-time fee.
Also, read my eCom Warrior Academy review.
Is The Home Business Academy a scam?
No, The Home Business Academy is definitely a scam. This is a platform designed to help people like you make money from home.
They offer training courses and tools you can use to build your own online business.
The owners' Paul and Mike are real and successful online entrepreneurs themselves.
So I don't anything from this platform as a scam sign. No hype, no fake claims.
The Home Business Academy pros and cons
The Home Business Academy alternative
If you are looking for a cheaper alternative,
If you are looking for a mature company that delivers results,
If you are looking for an all-in-one platform that not only educates but offers the necessary tools to get started,
If you are looking to network with like-minded people all over the world and get real and live support,
If you are looking to build a long-term and profitable affiliate marketing business,
Then, you must try this program.
Not only it is 2 times cheaper than this one but it also offers you value for your money.
In fact, your premium membership gives you:
Access to over 120 training lessons that cover all topics in affiliate marketing,
Access to over 1000s webinars reply,
Access to a weekly webinar,
access to premium hosting for your websites (create and host up to 10 websites),
Access to a premium keyword research tool,
1-on-1 coaching and mentoring and more.
My HBA review's FAQ
Is the Home Business Academy a Pyramid Scheme?
The straightforward answer is no. Because a Pyramid scheme is based on recruiting people and not selling retail products. However, The HBA offers retail products members can sell and then make money.
Is the HBA an MLM company?
The HBA is not an MLM company per se. But it is a pay-to-play business model and not too far from being an MLM company. In fact, in order to make money from the HBA, you need to be a customer – keep paying your monthly $125 fee.
Does the Home Business Academy offer a refund?
Yes, the Home Business Academy offers a 3 days refund policy. Actually, you qualify for a refund if you claim it within the first 3 days of your purchase. Only, they will charge you a refund fee. You can read about their refund policy here.
The Home Business Academy review: final thoughts
In these days and ages making money from the comfort of your home without quitting your couch is possible. And Affiliate marketing is one of the ways many entrepreneurs make money online by working from home. That is what the HBA taught throughout their online course.
That is a great idea and I agree, the HBA owners, Paul Hutchings & Mike Hobbs did a great job by designing this course to power people with the required skills to be successful in the industry.
However, I didn't recommend this course to beginners because I found it overpriced compared to similar courses (if not better than this one) where you can get the same information (if not better) at a fraction of the cost.
I know what attracts most people and entices 99% of members to promote it is the 80% commission ($100 recurring commission they will make).
That is tempting. But weigh the pros and cons before venturing on this journey.
I don't see any reason to join this program when I know I can get similar products and training courses at the fraction of the cost they charge and still make recurring commissions with other programs out there.
That being said, I hope you found my Home Business Academy review helpful.
If this is the case don't hesitate to share it with your friends. Are you an HBA member? Or have you been a member? Share your experience with us.
Be an ACTION taker, SOW YOUR SEED TODAY!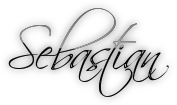 You may also like…