Have you heard about affiliate marketing and you are wondering how to get started?
If yes, you are in the right place.
In this article, I will show you how to make money online with affiliate marketing even if you are a beginner.
But who I am to talk about this subject?
I am Sebastian, a journalist by day and a side blogger by night.
I started this website in 2019 with the aim to add a side income to my day job salary.
After 2 years of hard work, I am making 4 figure monthly income and my main income source is affiliate marketing.
I am not a guru, to be honest.
But I think by sharing what I have learned over the years, you will be able to follow in my footsteps to get started.
Here is what I will be covered in this guide.
Without further ado, let get in.
But first off, let understand what affiliate marketing is.
What is affiliate marketing?
Affiliate marketing to make it simple is promoting other people's products for a commission.
As an affiliate, you don't create your own products. You reach out to companies that have products to get promotional materials from them you can use to promote their products and each time someone buys a product from your unique promotional materials like your affiliate link you get paid a commission.
And the best part, there are countless companies out there in each niche that offer affiliate programs you can join for free.
What these companies want from you is to send them relevant or targeted traffic to their sale pages and they will do the rest for you.
Sending the right audience to the advertiser's sale pages is where most people struggle.
However, this part is very important for your affiliate marketing business success.
In short affiliate marketing is not about sending random traffic to the sale page. It is about sending qualified prospects or leads to your partner or advertiser.
Spamming your affiliate links on social media platforms or on forums won't help you make money with affiliate marketing.
So…
How to make money online with affiliate marketing?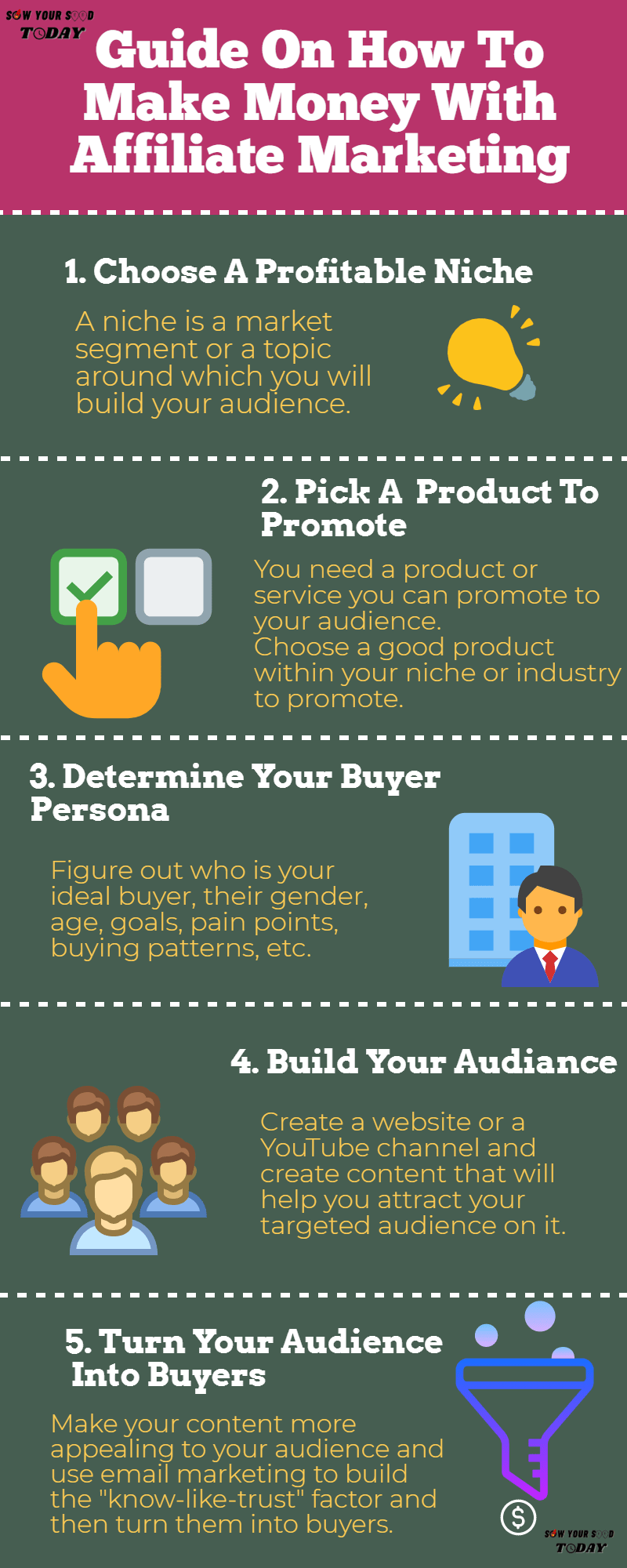 We are now at the point.
And the short answer is to find an affiliate program to join, grab your affiliate link and then just send targeted and quality traffic to your affiliate links.
Targeted traffic sent on a high converting sale page = sales and commissions for you. Simple!
Right?
Since this is the ultimate guide to making money online with affiliate marketing, I will lay down the steps you can follow in order to get targeted traffic to your affiliate links.
So let's dive in…
Step 1: Choose a profitable and evergreen niche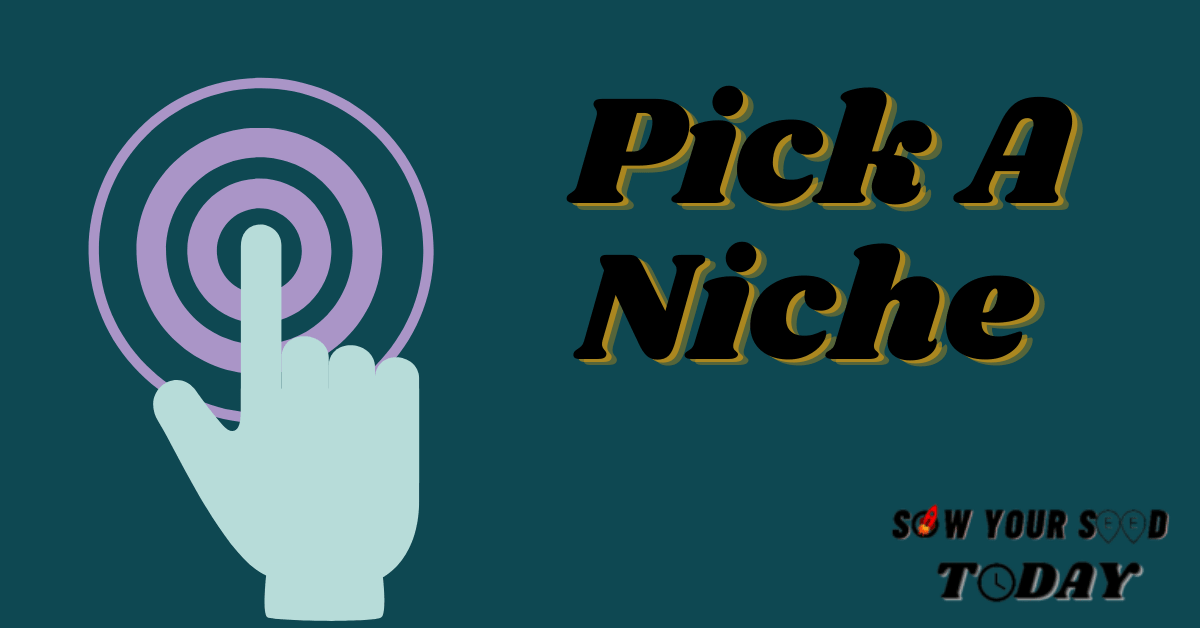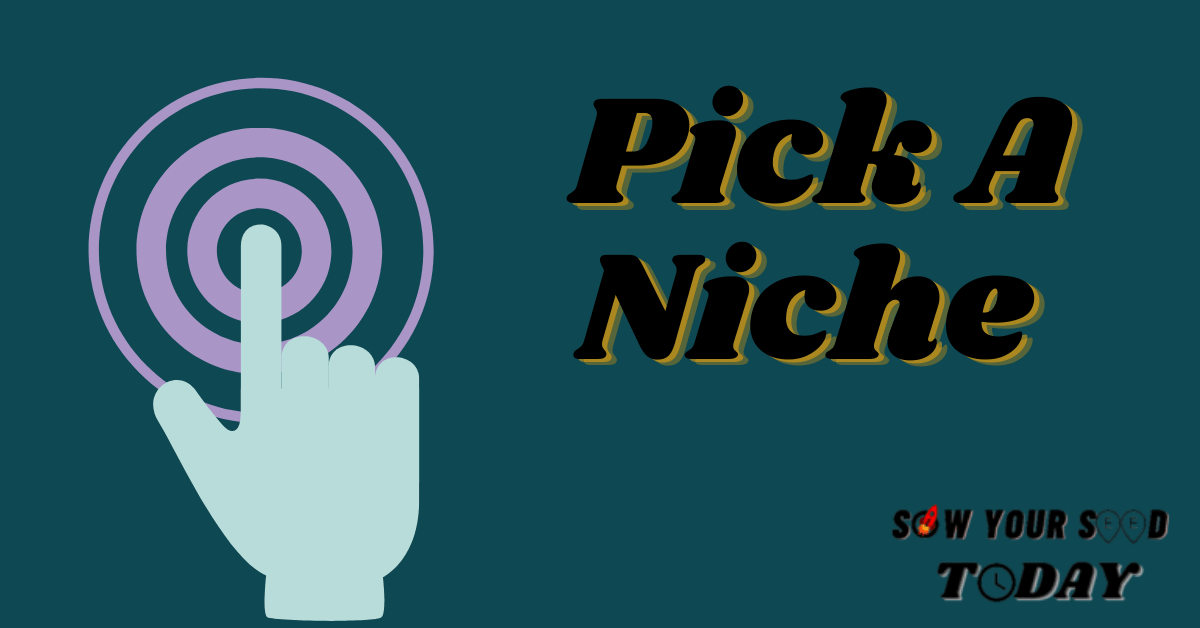 Your first step if you want to make money with affiliate marketing is to choose a niche. Not just a random niche but a profitable and evergreen niche.
This step is very important because your success depends a bit on it. If you choose the wrong niche or a competitive niche without a proper marketing plan, it will take you longer to start making money with your affiliate marketing business.
And you know what? Too much effort without result leads to abandonment.
To keep it simple, a niche is just a theme or topic you will be talking about on your website, Youtube channel or any platform you will use to build your audience.
In other words, it is a market segment in which you can set up your business and make a profit from it.
Finding your niche is not complicated.
In fact, you don't have to reinvent the wheel. You can base yourself on your passion, skills, or experiences. And I am sure everyone has a passion. Everyone has a talent. Something they like doing. Something they are good at.
Just list all things you like doing. Or everything you are good at.
Then do market research to find out if your niche idea is profitable or not.
You can learn how to choose a profitable niche by following this step-by-step guide.
Step #2: Find a winning product within your niche to promote
This is a controversial affiliate marketing guide.
Right?
Some advise you to build your audience before you start looking for a product to promote.
I understand the process because in some cases you have to determine or figure out your audience's problems or needs before you pick a product that solves their problems.
I appreciate the strategy.
But the truth is, every product or service you will find online has its targeted audience. The vendor or merchant has created his product or service to solve a specific group of people's problems. Or… to fill a gap in the market.
For me, knowing first which products to promote helps with content creation strategy. Because you can start writing reviews about the products or services early at your start.
You can determine the marketing angle of the product to create relevant articles aiming to promote the products or services.
Focus – it can help you have a focus on your niche and be more productive instead of dabbling with things that will not help you develop your business.
Step #3: Determine your customer or buyer persona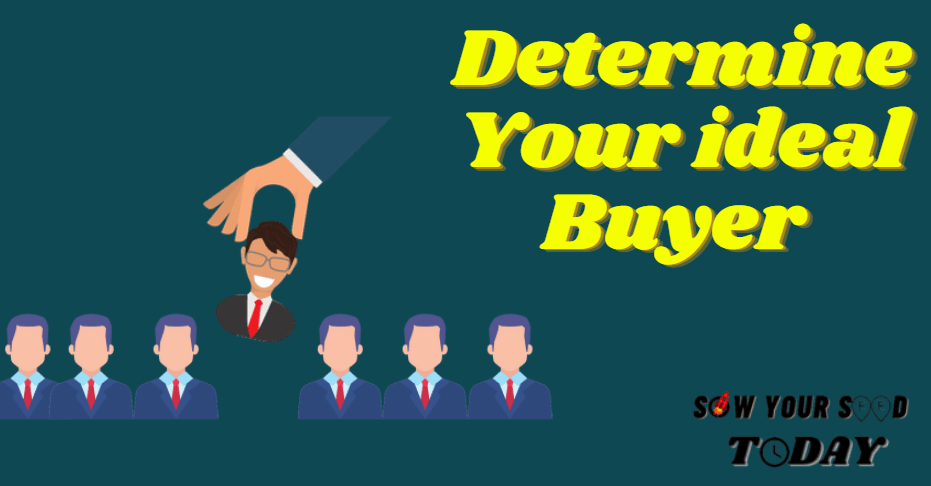 You know your niche. Or the industry you want to settle your affiliate marketing business. You also know the products or the type of products you will be promoting. Your next step is to figure out who your business will be serving.
In other words, figure out who is your targeted audience. Which type of people would you need to attract or get them on your offer in order to make sales and commissions.
Practically, you need to determine their gender.
Do they are men or women?
What is their monthly or yearly revenue?
Where do they live and what is their language?
You also have to figure out their goals, pain points, and buying patterns.
This allows you to:
craft marketing messages that resonate with them,
know how to help them with your business,
create a clear picture of how your offer (products and service you are planning to promote) can help them.
For that, you just have to dig deep into your offer benefits instead of limiting in its features only.
A feature of your offer is what your offer is or does. But the benefit is how your offer makes your customer's life easier or better. What adds value to their lives.
PS: Your affiliate marketing business will be targeting groups of people. So you have to create a customer persona to
represent each segment of your customer base.
In other words, you have to create more than one buyer persona.
The reason is that they may buy your products for different reasons. Not for the same reasons.
Step #4: Build your audience
After you have chosen your niche, and also have an idea of the type of people who are your right customers, your next step is to start building your audience.
The reason is simple, you need people to sell your products or services (your affiliate offer). No people visiting your affiliate links, no money to make. It is simple like this.
So, you have to start creating content that will serve to attract them to your affiliate marketing funnels.
And for that, you have many options like social media platforms (Facebook, Instagram, Pinterest, etc), YouTube, blogging, email marketing, etc.
My aim is to help you build a profitable affiliate marketing business.
So I will show you the smart way you can be doing it. Instead of teaching you to rent a landscape where you can be quicker out without any notice.
Though you have an idea of what I am referring to here.
If not I am just saying that building your affiliate marketing on platforms like Facebook or Youtube only is not a good idea because since you are building it on someone else platform, you don't own it. You can lose it one day.
So if you want to learn how to make money online with affiliate marketing smartly, here is the way to go.
To build your audience, you will need a platform where you will be creating content materials to attract your audience.
Yes, if it is on someone else platform you will use, you have to create content this platform support to attract your audience.
For example, if it is Pinterest or Instagram, you will need to create eye-catching and interesting images and publish them at the moment you know your audience is present on the platform.
But here we will be using a blog. And what you have to share here is text-based content with relevant images to enhance readership.
And what is important with blogging is that a blog is an online real estate you can sell later for a profit you cannot imagine.
You own it and you have control over your business.
And the best part, you can build passive and multiple streams of income from it without extra effort or cost.
You can find more by reading my 8 best ways to make money blogging.
2. Create content or article that target your targeted audience
Content is king in blogging. And even in any area in the online space. Email marketers, social media marketers, and YouTubers need to create content in order to succeed in their business.
If you have followed step #2 very well and you know who is your ideal buyer or audience, creating content that you will get your audience on your website is easy than ever.
To make it simple, you have to create content that targets keywords your audience is using to make searches on search engines like Google, Bing, and Yahoo.
For example, you can start writing reviews about the products you want to promote.
You can also create, info posts, top best, and comparison posts.
In order to get your audience engaged, you need content that connects with your audience. Or content that speaks to them.
To help you create content that connects with your audience, answers these question below:
What does the reader want to know? Put yourself in their shoes.
What goal do you want to accomplish with your content?
Who do you want to read your content and what value do you want to provide to the reader?
And don't forget to research competitors and find what content is working for them.
3. Add affiliate links in your content
This is not a part of audience building. But it is worth mentioning. If you create your content and you don't add your promotional materials you are missing something very important. That is promoting your offer for a commission.
So you have to add or insert your affiliate's links in some of your content with a proper CTA so that your readers can click on your affiliate's links and then visit the sale page.
Related posts: How to build a niche site
Top best Blogging tools for beginners bloggers
Step 5: Turn your audience into customers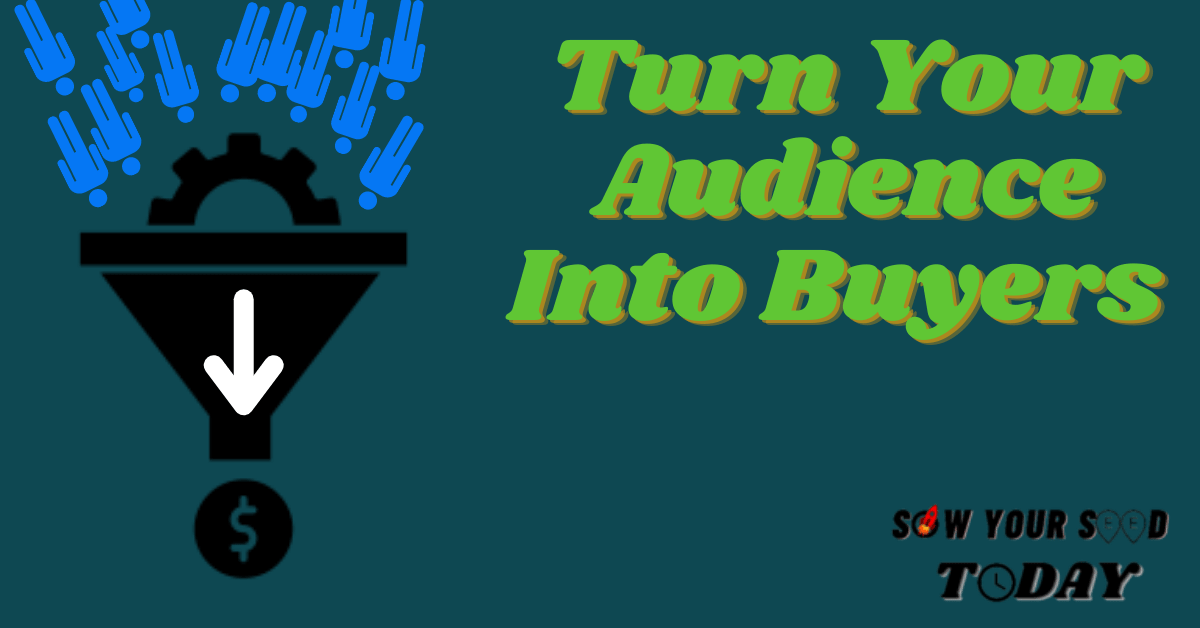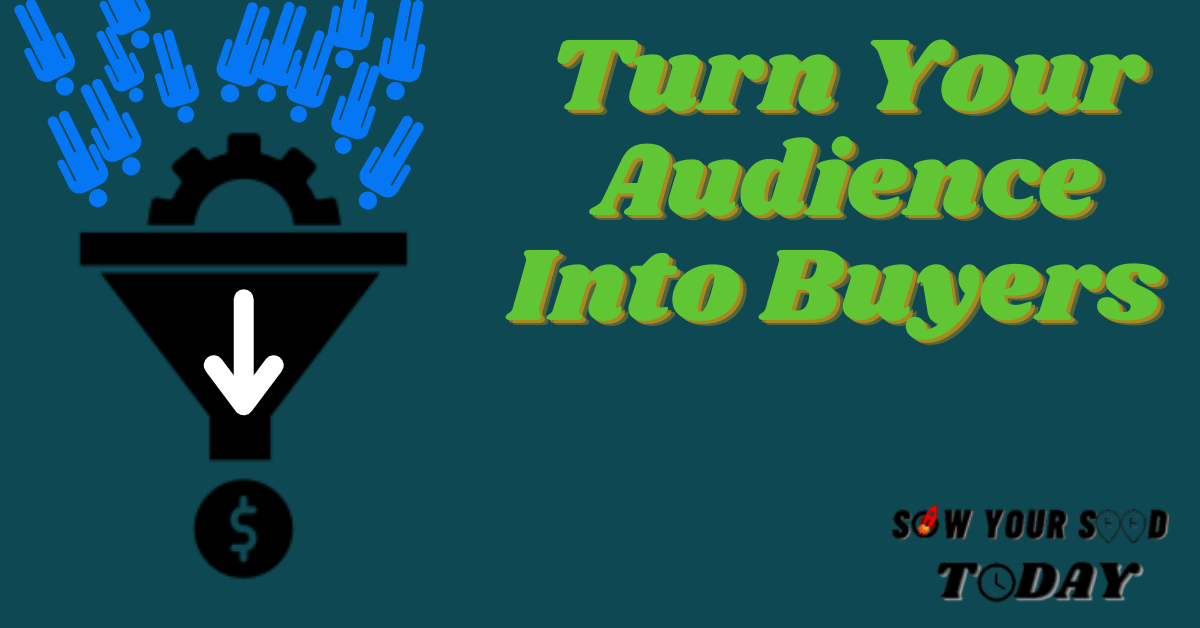 Learning how to make money online with affiliate marketing is learning how to turn your readers into buyers.
You have now, visitors or people who are reading your articles or blog posts.
In other words, you have managed to attract your ideal audience to your website. What you have to do now is to try to convert your visitors into affiliate customers or buyers.
The only way to achieve it is to build a trust relationship with your audience or readers. Because before people consider your recommendation and buy your products or offer, they have to buy you first.
You may be wondering how to build such a trust relationship?
If you have applied what I mentioned in step #2, you know your target audience.
You have to tell them your story to get them to connect with you – without connexion, there is no trust.
Put a face to the name and be honest and transparent. That's where you can build empathy on a human scale.
As an affiliate, the value you can provide to your audience is your expertise and the extra service you can offer to them after they buy the product or the service.
Technically, with your affiliate links within your content, your readers will click on these links and visit your merchant sale page and buy the product. This is possible if you manage to build a "like-know-trust" factor with your audience directly from your website.
But the smartest way to turn your visitors into buyers is to build an email list.
Building an email list is crucial because it's the best way to build a relationship with your potential audience and then turn them into customers by sending marketing material to them.
So instead of just sending your readers directly to your affiliate links, you must try to get their email addresses first before you send them to your offer link.
That way you have the chance to write to them and show them the benefits they get by buying your offers.
And the best part, your email list is an asset that will remain with you for years.
Related post: Top 7 Best email marketing tools for small businesses.
Bonus: Expand your reach and marketing channel for more exposure
As explained at the beginning of this post, as an affiliate your role is to send to your partner (the advertiser) targeted traffic.
Using a blog is the smartest way to promoting your offer online. The smartest because the blog itself is an asset that offers you multiples ways to make money from.
Now you have your website established, you have created dozens of blog posts or articles. You can repurpose these materials in different formats like videos on YouTube, images on social media platforms like Pinterest, Instagram, etc for maximum exposure of your brand.
You can also scale your business by using paid ads like Facebook ads, Google ads to drive traffic to your affiliate funnels.
Conclusion
Affiliate marketing is the popular and the most rewarding business model out there. The best part, it is easy to get started as an affiliate because you don't need to create your own product. Plus it doesn't require a lot of money to get started.
If you don't know how to get started and make money from it here is the way to go:
Determine your niche,
Pick a winning and profitable product to promote,
Determine your buyer persona,
Build your audience,
Turn your audience into buyers,
Expand your reach and marketing channel for maximum exposure.
I hope by following this guide on how to make money online with affiliate marketing, you will be able to not only get started with affiliate marketing but also to make money from it.
Be an ACTION taker, SOW YOUR SEED TODAY!
To your success!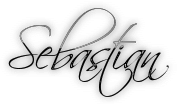 You may also like…
Welcome to my Rapid Profit Machine review. In this unbiased review, we will explore the…