Hello and welcome to my Inbound Closer review.
If you're here chances are you heard about the Inbound Closer program by Payton Welch and Taylor Welch.
But before you go for it, you wanted to know if this program is a legit program that will make you high ticket commission as promised or if it is another hyped and under-delivered product.
Congratulations for checking before you buy any seemingly legit product.
Doing so will not only help you avoid scam sites but also it can be a way to find a legit and genuine way to make money online.
To help you decide if this program is the right one for you or not, I will delve deeper into the following points:
What is Inbound Closer?
Who is behind the program and their business track record,
How does it work?
The cost to join the program and what you get in return
The pros and cons and my final point of view.
Without further ado, let's dive in.
Inbound Closer review: company overview
Product name: Inbound Closer
Owners: Payton Welch & Taylor Welch
Website: inboundcloser.com
Product Type: Telemarketing online course
Price: $97 one time fee + upsell to up to thousands of dollars
Is Inbound Closer a scam? No
SOW YOUR SEED TODAY rating: 8/10
Do I recommend this? No (for beginners)
What is Inbound Closer about?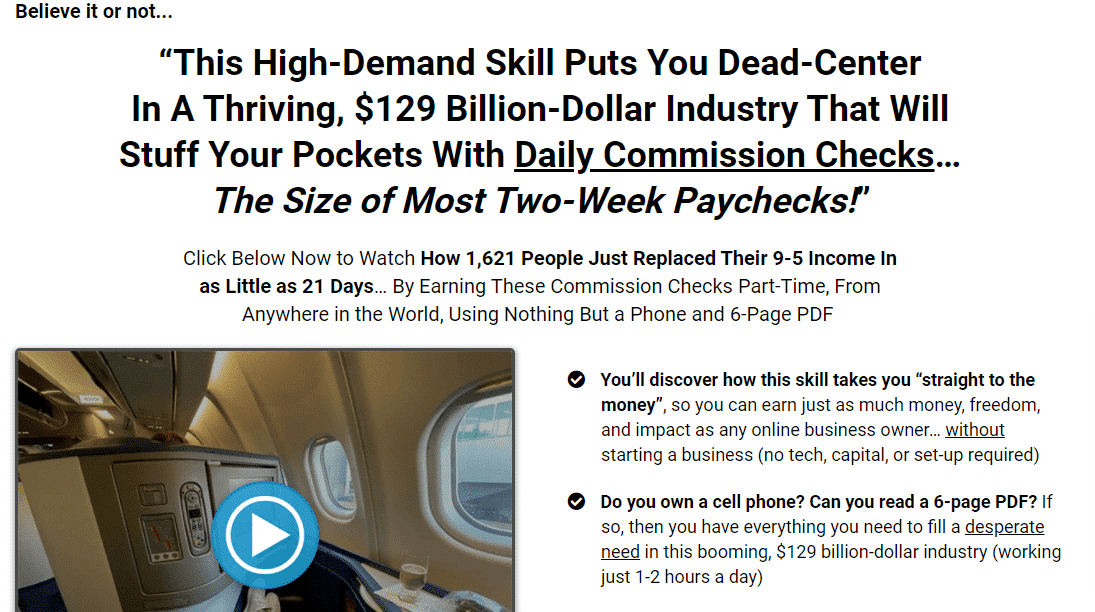 As its name suggests, Inbound Closer is about closing sales using the inbound marketing method.
It is a how-to online course that teaches how to use telemarketing to close deals and make commissions selling others people's products. That reminds me of another program called Local Marketing Vault I have reviewed last month.
The course has been created by Payton Welch and his brother Taylor Welch.
While we are continuing with this review we will look at their business background.
They teach a legit business model that is affiliate marketing most people rely on to make money online (including me).
But as you know there are countless ways people use to do affiliate marketing such as blogging like I do, email marketing, video marketing on YouTube, PPC marketing using Facebook ads or Google ads, etc.
These methods can be grouped into 2 mains types of marketing: inbound marketing (attraction marketing) and outbound marketing where marketers decide to reach out to their audience themselves using paid ads or any method that can help them reach their audience.
It seems Payton Welch and Taylor Welch's course is the first one.
In a nutshell, they teach you how to find clients that were businesses and then close deals with them. And then close the sales for your clients.
In other words, it is about teaching you how to become a high ticket phone salesperson. And you have a double role here: Pitch business owners to offer your service, and then close the sale for them.
They claim they will teach you a high-demand skill of building a full-time income online by closing high ticket deals as a digital marketing consultant and earning $1,000+ daily commission checks in a $129 billion dollar industry.
While I believe everyone can make money online, it is not every method that works for everyone.
Yes, the sale skills is a demanding skill these days. But you need a good background and good track record to get your client's trust.
And that is not in a matter of months you will acquire such skills and experience.
Becoming a marketing consultant and closing high ticket sales is not easy as they tend to make it sound.
But…
Let's look at their business track record to find out if they can meet their promise or if this claim is just a marketing tactic.
Who are Payton Welch and Taylor Welch?
Payton Welch and Taylor Welch are brothers and they are known for their sales skills.
Payton Welch primary is a blogger and he blogs about mindset, marketing, and sales.
He is a six-figure online entrepreneur and he makes most of his income selling online courses, coaching, and investing in real estate.
Taylor Welch is the co-founder of Inbound Closer and the following programs are also his ventures:
Traffic and Funnels,
Wealth Cap Holdings, and
The Sales Mentor
His parent company, "Traffic and Funnels" where he teaches aspiring entrepreneurs how to grow their own agency, launch their own course, coach coaches, or invest in real estate to make consistent and passive income.
According to his report, he has made more than 3000 calls and has landed him with over $42,000,000 in sales.
Does all profit?
Don't ask me because I am not in his mind.
We live in a world where most gurus use numbers to make more money and what they have spent in ads to make such money was not "always" disclosed.
That out of the road, Payton has made a name of himself in the telemarketing space.
Most sources report that Payton Welch's net worth is $2 million.
What about Taylor Welch?
Taylor Welch is Payton Welch's brother and they work together in business.
In his Instagram profile, he presents himself as the CEO of Traffic And Funnels, author of 2 best-selling books, international speaker, entrepreneur & creator of the Sales Mentor what he present as the #1 rated sales training program with thousands of clients trained globally.
He has made a name for himself in the marketing industry and enjoys a freedom lifestyle.
Also, read the Commission Jumpstart review.
How does the Inbound Closer work?
As I said at the beginning of this Inbound Closer review, this program is about closing high ticket sales on the phone with clients.
According to his claim, what you just need is a phone and 4 pages eBook.
Payton Welch has been labeled as a scam artist.
While that might be misleading claims, a close look at the sale page display hype and bold claims such as:
You can start earning money in 21 days with the program,…
You can work 1-2 hours a day and at your own schedule, etc.
These are claims scammers generally use just to get people to buy their products or services. And that may lead most people to believe he is really a scam.
Here is how the program work in a nutshell.
You sign up for the Inbound Closer course to learn the ropes of telemarketing.
You reach out to business owners to pitch them with your consulting service. If they say okay and conclude a contract with you, then you complete the work (sell their products or services) and get paid a commission.
If they say no, you continue your route – find another business owner to pitch.
How much does the Inbound Closer cost?
The Inbound closer costs a $97 one-time fee.
But paying this fee gives you access to basic information.
Just like many programs out there, there are upsells that will cost you thousands of dollars.
What do you get for your money?
Here is what you get with your $97 investment:
Access to the Inbound Closer training
Daily Commission Check Blueprint
Inbound Closing Accelerator
Post-Call Recordings and Breakdown
Access to the Inbound Closer Mastermind Facebook Group
Inbound Closer Pros and Cons
The Pros
✔ Low entrance fee – it costs only $97 to have access to the program
✔ Teachers have a good background in their industry,
✔ They teach a legit business model,
✔ Your purchase is protected with a 100% money-back guarantee,
✔ Their testimonials page reveals some success stories.
The Cons
❌ Upsells – you need to pay thousands of dollars in upsells to get access to the whole program,
❌ Rejection is a part of the game and getting your first client will not happen overnight and easy as they claim
❌ Bold claims,
❌ unethical marketing strategies – they promise quick results with guarantee success and that just to sell the program.
Is Inbound Closer a scam?
No, the Inbound Closer is not a scam. This is a legit program that teaches aspiring online entrepreneurs how to make money with affiliate marketing by using telemarketing.
The owners of this program are also real people with years of experience in internet marketing.
They just promise fast results and guarantee success on their sale page making it seems a quick scheme.
But hey, it is a marketing tactic.
So don't join the program with higher expectations because, like any business, you need to work hard, and stay consistent in order to see results.
Is there a better alternative to Inbound Closer?
Inbound Closer is about closing sales on the phone, and in my opinion, this strategy may not work for some – mainly for introverts.
So if you are looking for an Inbound Closer alternative, affiliate marketing through blogging or paid ads is the best alternative in my opinion.
With this affiliate marketing method, you don't need to talk with someone on the phone to make money. And the best part, it doesn't cost huge money to get started.
Here below are the reasons affiliate marketing is a better alternative to reaching out to clients and closing sales for them for a commission:
Needless to told to someone directly via a phone or email to pitch them,
Needless to dealing with your clients to get your commission once you close a sale for them,
Possibility to build a passive and recurring income working from the comfort of your home,
It is a scalable business and easy to start.
If you want to try affiliate marketing, Wealthy Affiliate is the platform I recommend for a couple of reasons:
It is an all in one platform and you get training and tools to build your business – no extra cost involved,
web hosting and premium keyword research tool is a part of the perk you get and you can create up to 50 websites,
You get access to an online entrepreneurs community for networking and support,
You can try it for free before you start to invest in it,
Read my Wealthy Affiliate unbiased review for more information.
Inbound Closer review – my final thoughts…
There are several ways to make money online such as affiliate marketing, e-commerce, dropshipping, network marketing.
Generating sale for clients is another way to make money online and this is what the Inbound Closer owners teach. It is a great course in my opinion.
The downside, you have to pay thousands of dollars to have access to the whole program if you want to shortcut your path of success in the industry.
Honestly, you don't need fancy tools to get started with this business model. But you need to develop the required skills, have a good background, win your clients' trust in order to get them to close a contract with you. That requires time, consistency, and hard work on your part.
Note that any client will not accept to work with you if you don't have tangible proof of your work to convince them.
And once the deal is closed with your client, you have another role, close the sale for the clients in order to qualify for a commission.
It seems good in paper, but it is once inside the program and after you finish with the training, you will start to see that things are not easy as it seems.
That being said, I hope you found my Inbound Closer review helpful.
From now, you know how the program work, its cost, and the owners' business track record.
By gauging the pros and cons, with other information out there, I am sure you will be able to make an informed decision.
Be an ACTION taker, SOW YOUR SEED TODAY!
To your success!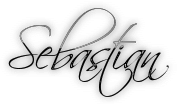 You may also like…