Is MoolaVine a scam or just another disguised scam program that is looking to rip-off your hard-earned cash?
Did someone introduce you to Moolavine, and you want to know if it is a legit program or not?
If yes, welcome, to my MoolaVine review where I reveal the ugly truth about this program that is making a buzz on the Internet.
In this review, we are going to delve deeper into these following points:
What is MoolaVine?
How does MoolaVine work?
MoolaVine products,
The pros and cons and my verdict.
Without further ado, let's dive in to find out if MoolaVine is a scam or a legitimate company to make money online?
Is MoolaVine a scam? – review summary:
Product Name: MoolaVine
Website: moolavine.com
Product Type: Affiliate marketing/make money online
Product Creator: Bryan Winters
Product Price: $30 per month and upsells
Is MoolaVine A Scam? No
SOW YOUR SEED TODAY Rating: 4/10
Do I recommend that? – NO for some good reasons! Keep reading to discover why!
Find out how I make 4 figures income online doing what I like.
What is MoolaVine about?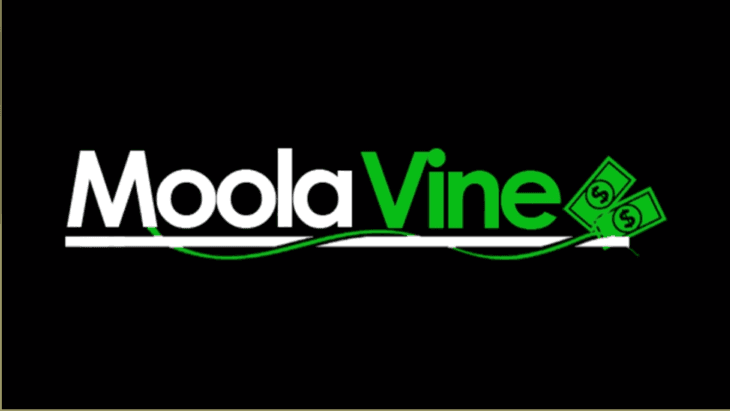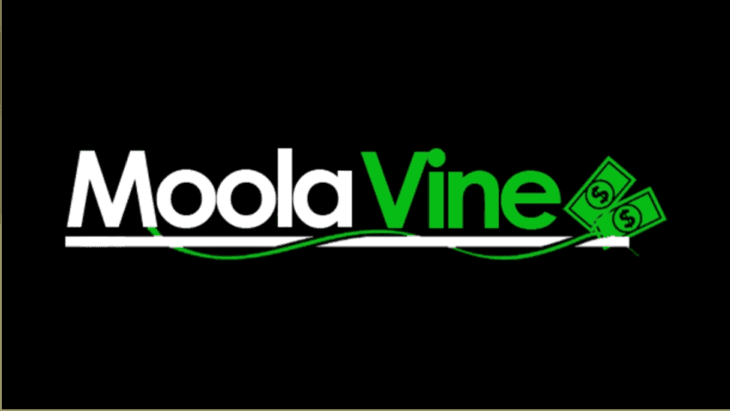 Moolavine is a program that operates in collaboration with two marketing platforms such as ClickBank and JV Zoo.
Create by Bryan, a successful affiliate marketer, this program is presented by its creator as being reversible affiliate marketing where the affiliate does not need to chasing customers to be able to sell and make money.
He claims that his program is an affiliate marketing system in which the customers themselves come to the affiliate with his money in hand, ready to buy from them.
Sound good?
Yes, but this is easier to say than to do!!
Let's move in to find out how Bryan's reverse affiliate marketing works?
How does MoolaVine work?
MoolaVine is a program in which you need to purchase digital products from 2 markets place (ClickBank and JV Zoo) to maintain your MoolaVine account active. When your account status is green, it means your account is active and you can still make money with it.
The numbers of green are measured on a daily basis. 10 green days mean your account is active for 10 days, 15 greens days for 15 days and so on. When you sign up for the program, you get 5 green days.
That means your account is active for 5 days and you can receive products purchase requests from your downlines.
How to get your Moolavine business rolling?
To get your MoolaVine business rolling, you are 2 choices:
Buy digital products on ClickBank or JV Zoo marketplace
Subscribe to a membership fee of $30 per month
Once you sign up, you get 5 green days free as I pointed it out early.
After your first 5 days, your account will be in short of green days and you will need to purchase products or to buy the unlimited green day plan to get it active and ready to receive products purchase requests from your downlines. This is mandatory if you want to make money with your MoolaVine account.
That said you need to send a purchase request to your referrer. Your referrer will then approve your request by sending you the product's affiliate link you requested so that you can purchase the product that will give you a certain number of green days.
In this stage, your sponsor is making money from your purchase and not you.
Also, read Marketplace Superheroes review.
It is your turn to make money with your MoolaVine account
You have your account active; Now you are halfway through the process of making money with Moolavine.
If you want to make money with your MoolaVine account, you need to refer people that will sign up and so submit a request purchase to you as you did with your sponsor in order to get their account active and ready to get purchase request when they refer people to the system.
This is what Bryan calls "reverse affiliate marketing" where customers come to you with money on their hand ready to buy from you.
But the meaningful question you must ask yourself is that can you make money with MoolaVine without recruiting people to the system? Absolutely not!
Free is not free!!!
Moolavine Price – How much it cost?
Brian claims anybody can make money with his reverse affiliate marketing system for free.
However, this is just a bold claim and marketing tactic to get you on the door.
This is the first page you will see when you put your email address in and then hit the sign up button.??

MoolaVine is free to join, this is the claim. But the reality is quite different!!
Once you sign up, you need to spend money to get your account active and then be able to make money as I mentioned earlier.
To be straight your Moolavine business will cost you a minimum of $30 per month. Whether you will buy their unlimited green days plan or buying digital products on ClickBank or JV Zoo marketplace, it will cost you a minimum of $30 each month.
A green day equals $1.
And that is not all!! You are new in the online business space? You need to buy these upsells to get your MoolaVine business rolling.
Moolavine upsells
Upsell # 1: Dual squeeze – $97 one-time fees
The Dual squeeze is a stand-alone program of Bryan that allows users to create squeeze and sales funnels to market the program itself and also their existing business opportunity as well. Bryan called this program a list and income building system. And it cost $27 per month.
It is the same product that he is selling for a one-time fee of $97 here.
Upsell #2: MoolaVine traffic co-op – $40 each
In the online space, the more traffic you get on your offer, the higher your chance of getting sign-ups and making money online.
What to do if you don't know how to get traffic on your offer? That's where the second upsell comes in. If you have your dual squeeze in hand and don't know how to send traffic on it, you will have to pay for this second upsell. And there is no guarantee that the traffic you will receive is quality.
However, if you have your own blog that already gets tons of visitors, you don't need to purchase traffic because you can either write a review about MoolaVine to attract your prospects or leverage your email list to promote it.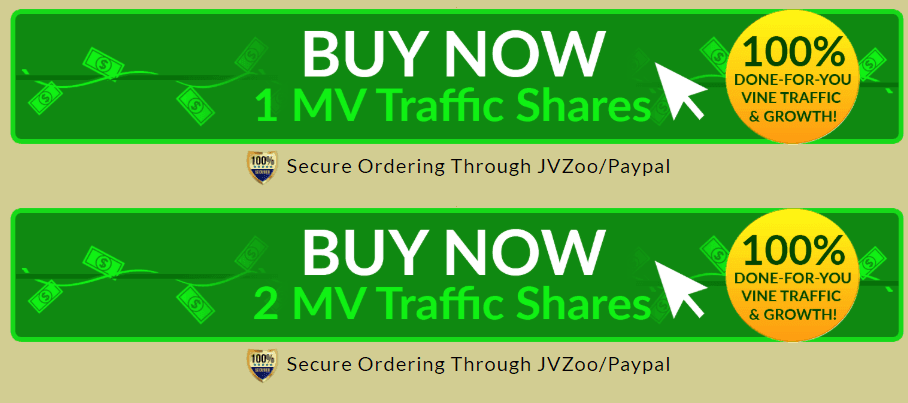 1 MV traffic shares cost $40, 2 MV traffic shares $80 and so on.
Do you want to learn how to build a thriving and long-term online business that will help you be your own boss while making a living online?
Join this trusted and reliable affiliate marketing training platform or check out my top best affiliate marketing training courses to pick one and get started.
Can you make money with MoolaVine?
I can't guarantee you can make money using MoolaVine or any online program. It depends on your expertise in digital marketing, the time you invest in it.
If an alleged guru tells you that you can definitely make money with his offer, run away from him because he's a scammer.
If you can keep your MoolaVine account rolling and able to drive traffic to your affiliate link. Then it is possible to make money.
This is easier to say than to do.
As I pointed out above, your green days are what make your account active and ready to make you money in this program. This is the requirement, but this is not what makes you money.
To take advantage of your green days (1 green day = $1), you must recruit people as much as you can in order to get purchase requests from your referrals and then make a commission from their purchase.
Bryan offers a membership subscription called an unlimited green days plan (cost $30 per month).
If your referrals choose to subscribe to this membership plan than buying products, they don't necessarily need on ClickBank or JV Zoo, you may get a $10 residual income.
MoolaVine Pros and Cons
The pros
There is a real person behind the program,
They offer 5 green days for free. That said you can try it without spending a dime,
Possibility to make money if you know how to get quality visitors,
There are real product behind it as they have partnered with ClickBank & JVzoo,
The cons
You have to buy products you don't necessarily need to get your MoolaVine account active. Otherwise, you must subscribe to their Unlimited green day plan ($20/$30 monthly fees). And the drawback is that this is not a real product.
Not beginner-friendly program as the founder claims it is because there is no training to help you drive traffic to your affiliate links,
As a beginner you need to buy upsells to make it work and there is no guarantee you can make money doing so,
There is no training that teaches you how to generate traffic for your offers,
MoolaVine review – my verdict and final thoughts
No MoolaVine is not a scam. This is a legit program you can join and make money online if you have an experienced affiliate marketer who knows how to drive quality traffic to your MoolaVine affiliate link.
However, if you are a beginner in the online space, I think you will spend too much money on upsells without being able to leverage your investment in this program.
Indeed, it depends on the quality of the traffic you receive. If the traffic is poor quality, you won't get any sign-ups. And as I mentioned above, there is no guarantee because we don't know where and how the traffic comes from.
Here is a legit platform where you can get training in affiliate marketing, support & coaching and tools to build your own online business that will make you real money over time. The best part it is free to join, no credit card needed! After that, if you found this program is the right program for you, you can go with the premium subscription that is $49 per month. For your first month, you will pay only $19.
Over to you – Life is a choice and you are free…
I think your question about "is Moolavine a scam?" has been well answered throughout this MoolaVine review. It's definitely not a scam. But it's up to you to decide if this program is the right program for you or not.
If you find that you can succeed with this business, go ahead and give it a try.
In short of traffic source?
Check out my top best free traffic exchange sites for 2021 to drive traffic to your Moolavine links.
However, If you have realized that MV is not for you and it doesn't worth your hard-earned cash or even your time, make sure you check out this platform which helped me add an extra income to my day job salary.
Any action you take is a seed you sow… If you enjoyed reading this post, don't hesitate to share it with your friends by just clicking on the share button below.
Are you a member or Have you been a member of MV? We would be delighted to hear from you in the comment section if you wish to share your experience with us.
Be an ACTION taker, SOW YOUR SEED TODAY!!
To your success!!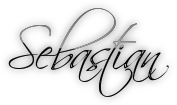 You may also like…
Welcome to my Fat Stacks review of 2023. Want to know if the Niche Site…