Welcome to my Lifestyle Marketing Group review.
Have you been introduced to the Lifestyle Marketing Group (AKA LMG) opportunity and you are wondering if it is a scam or a legit MLM company to make extra money online?
If yes, you have come to the right place.
Throughout my LMG review or if you want my Lifestyle Marketing Group review, I will show you:
What is Lifestyle Marketing Group aka LMG about?
the price to join and their MLM compensation plan,
And my honest point of view.
Disclaimer: First off, let me make it clear! I am not promoting this business opportunity as an affiliate or distributor. I just want to share my thoughts and point of view on this new business opportunity called Lifestyle Marketing Group AKA LMG so that you can learn the full truth about it and make an informed decision! PLus this LMG review is about lmg50.com and not all other similar named companies or any related Lifestyle Marketing Group.
Lifestyle Marketing Group review summary:
Company name: Lifestyle Marketing Group
Website: https://lmg50.com/
Owner: Shain Hymon
Product/Service: Advertising and marketing tools.
Price: $75 upfront fee + $50 per month
Is it legit? Yes.
Sow Your Seed Today rating: 4/10.
Do I recommend this? No (you will find why I don't recommend it by reading my review).
What is the Lifestyle Marketing Group (LMG) about?
Lifestyle Marketing Group aka LMG is a US-based MLM company that claims can help you build a residual and passive income by building a network marketing team.
Unlike some Ponzi such as Million Money, FOMO5k, Up2give that I reviewed in the past that doesn't have any products or services in the backend, LMG has tried to comply with the law and has products & services it offers to members.
LMG offers marketing and advertising tools to members.
When looking at the official website for the Lifestyle Marketing Group, I found it claims itself as a revolutionary business model, and it indicates that its CEO is Shain Hymon who is based in California.
And here are some of their claims:
They claim their program can enable you to acquire property, a new car, a boat, motorbikes plus many extraordinary economic benefits.
LMG is a disruptive paradigm-shifting company how they can meet their dreams easily by using their proprietary system.
They started from the fact that it's difficult for most people to qualify for financing of larger purchases such as automobiles, houses, boats, etc, by claiming with their proprietary system they can help them be homeowners or live the luxury lifestyle they want.
According to what I can read on their website it seems this program is the key to financial freedom everyone in 2020 needs to be in.
As for them, if you lost your job because of the Cov 19 pandemic or you don't have a job, or if you want a nice car, luxury house but your credit card can't give you, this is the business you need to be in.
Sale pitch or reality?
By the time you finish reading my LMG review, you gonna know the truth.
Let's move into my Lifestyle Marketing Group review to find out who is the owner of LMG or Lifestyle Marketing Group company.
Also, read Easy1Up review for 2020.
Who is behind the Lifestyle Marketing Group?
Prudence would dictate that before joining any company to know who is behind it, and to see what his business track record is. This will help us to find out if a) the owner has no bad intentions behind his head (in case we can't find the owner) and b) to judge if the person behind it can walk is talk or not.
Because scammers sometimes hid their identities so that they can release new programs to rip off people who are looking for ways to make extra money online.
So, I looked for information on LMG owner and my research revealed that Shain Hymon is the CEO of the Lifestyle Marketing Group as I pointed it above. That is a good sign. Right?
I tried looking more into Shain Hymon's history outside of the LMG website and found he has been involved in The Perfect Solution (TPS) program in 2016. This one was an MLM an e-Commerce MLM company that I wasn't able to find the tracks today.
Will the Lifestyle Marketing Group aka LMG make the difference or the exception?
Only time will tell.
One thing's for sure, I've seen companies born and disappear under my eyes. The only thing they had in common was great promises and seductive words.
And those who are new in the online space are the ones who lose their money. I was a victim of that.
Don't get me wrong!
I share a fact for just drawing your attention to any new MLM company you may encounter along the way. That doesn't mean that MLM will disappear.
It's up to the owner to offer value to customers instead of focusing on recruiting or marketing alone.
Also, read PetronPay review.
How much does it cost to join LMG?
The cost to join LMG is a $75 upfront fee then $50 per month. And there are retails products and services. But I don't know if your $50 per month qualifies you to promote them and get paid or if you need to buy each of them to qualify.
What do you get for your investment? LMG products
With your $50 per month investment you get a marketing & and DFY advertising campaign that includes the following:
Professionally Designed Web Pages,
Shared Global Advertising & Traffic,
There are other services such as:
1. LMG's Lease to Own
This is a service that gives you the opportunity to buy a house, a car, a boat, a motorbike, and even a plane if you want (and can) as there are conditions to qualify.
As for the owner, you must sell personally a minimum of 10 annual Campaign subscriptions ($150) in order to qualify for this program.


3. Lifestyle Builder University
This is a personal development and coaching program.
4. RevoAid & CareUltra
RevoAid and CareUltra are LMG retails and health-related products members can sell and get paid a commission.
Both are pay to play products. That means you need to buy the product itself in order to be able to sell it and get paid.
Also, read Simple Traffic review.
Lifestyle Marketing compensation plan
Lifestyle Marketing Group offers 5 ways to its members to make money.
Here they are:
way #1: 7 levels of Marketing and Advertising Commissions
This is based on their starter package ($50 per month) and the comp plan here is a uni-level payment plan. That means for every single person that you introduce to the LMG will be on your first level. Here you will get paid down to 7 levels.
The amount of money you can get for each referral is $1 (from $50). If you are a referral that has 10 paid subscribers, you get $10 from him.
Way #2: 3 Levels of Products and Services Commissions
Here you receive a commission on the sale of retails products up to 3 levels deep. The commission rate is not yet established at the time I was writing this LMG review. I will update this post as time goes.
Way #3: 3 Levels of Annual Membership Commissions
Here you have rewarded 3 levels deep on your downlines annual subscriptions ($150 annual fee).
You get:
$15 (from $150) for your first level
$10 (from $150) for your second level
$5 (from $150) for your third level
Way #4: The 5X5 Forced Matrix Bonuses
Here you get paid based on a 5×5 forced matrix.
Wholesale Rewards Program
They call it Automated Income Accelerator.
Here's how it works, as soon as you start generating $250, the system will automatically deduct $50 of your earnings for another subscription. It's like creating a second or third account.
What I don't like about it is that it's not an option but an obligation.
For an additional $250, you automatically qualify for a new campaign or subscription.
Good or bad?
It is up to judge and figure out who it benefits the much.
Way #5: Founders Bonus
Any information about it for the moment.
Lifestyle Marketing Group review: Pros and cons
? Lifestyle Marketing Group review: Pros
✔ Real people behind it,
✔ Possibility to make money if you are good in recruiting and building a network team.
? Lifestyle Marketing Group review: Cons
❌ Pay to play business model,
❌ Extra costs involved (your autoresponder service),
❌ You don't own your business. It died when the company closes its door.
Is Lifestyle Marketing Group a scam?
In short of leads for your MLM opportunity? Check out my top 8 best free traffic exchange sites for 2020.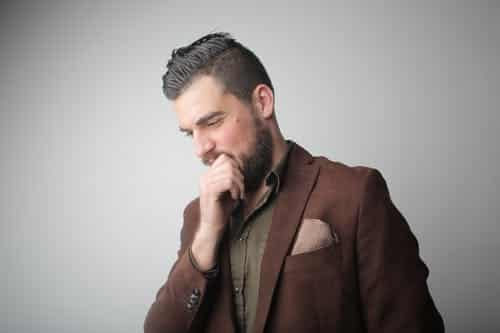 I don't think the Lifestyle Marketing Group is a scam. As they offer retail products and service, that makes them a legit MLM company that comply with the law.
But I don't recommend this program as an earning program for some reasons I highlighted above.
My Lifestyle Marketing Group aka LMG FAQ
What is the Lifestyle Marketing Group?
The LMG is a US-based MLM company that offers network marketers the opportunity to build a passive income by building a team or selling retails products or services to customers.
Is the LMG a BBB accredited company?
No. LMG is not a BBB accredited company. But that doesn't mean the company isn't legal.
Is Lifestyle Marketing Group aka LMG a scam?
No. LMG is a legit MLM company. It offers retails products members can sell and make money instead of recruiting only new members.
But the truth is that like any MLM, you won't be able to make money selling products. You need to recruit if you want to make a sustainable income in this industry.
How much does it cost to join LMG?
If you want to join the Lifestyle Marketing Group, you will need to pay a $150 yearly fee + an ongoing $50 monthly subscription fee.
Can I make money with LMG?
Making money with LMG depends on your marketing capacity and your communication skills. Plus if you can afford the cost and are good for recruiting people that will pay for the starter package ($150 yearly fee + $50 per month), then you can make money with LMG.
Is there an alternative business model to make passive and recurring income online?
My answer is yes if you find that LMG or if MLM is not for you (as I knew in 2018).
For me, the best option at MLM is affiliate marketing. This is the business model that millions of online entrepreneurs (including myself) do to make a living online.
And the best part, you don't need to recruit or chase people to make money.
Plus your income potential is not tied to your downlines or team.
You have the control and you own your business.
You can read my Affiliate marketing vs MLM post if you want to learn more and make an informed decision.
I won't lie to you. It requires hard work and patience. But it is a rewarding business. At least it works for me after failed in MLM.
Here is the platform that helped me build this website that is generating a 3 digit passive and recurring income each month.
What you get with my recommended platform:
Web hosting: You can create up to 10 websites,
An evergreen affiliate marketing training for lifetime access,
Keyword research tool: a must-have tool for keyword research if you want to succeed in your blogging journey,
A weekly webinar that will help grow your online business,
Coaching from experts in the industry + (access to my private group for tips if you join with my link).
Not to brag, but to just show the income potential you can get doing affiliate marketing.
Final thoughts…
I hope my Lifestyle Marketing Group review helped you know more about their business opportunity, compensation, etc.
From now, you are in a good position to take information to shape your future finances.
If you have a question or experience to share, let me know in the comment section.
Do you like this review, share it with your friend by clicking on the share buttons below.
Must-read posts:
How to start an affiliate marketing business in 2020.
Aweber free plan review for 2020.
Be an ACTION taker, SOW YOUR SEED TODAY.
To your success!