Want to know more about My Freedom In 365 system?
If yes, welcome to My Freedom In 365 review.
In this review, I will show you:
What My Freedom In 365 is about,
How does it work,
The cost to join and what you get for your money,
The pros and cons and my final point of view.
My Freedom In 365 review summary:
Company name: My Freedom In 365
Website: https://myfreedomin365.com/
Owner: Gesse Garcia
Product/Service: educational and tiers tools provider
Price: $10 – $2500
Is my Freedom In 355 legit? Yes.
Sow Your Seed Today rating: 4/10.
Do I recommend this? No (you will find why I don't recommend it by reading my review).
What is My Freedom In 365 about
My Freedom In 365 claims itself as an educational services company provider that focuses on giving their customers knowledge that will help them apply it into their primary business and build wealth online.
It is an MLM company and they offer training on various topics such as:
Personal development training,
Credit repair education, etc.
With training lessons covering the above topics, My Freedom In 365 claims itself as the #1 school for entrepreneurship.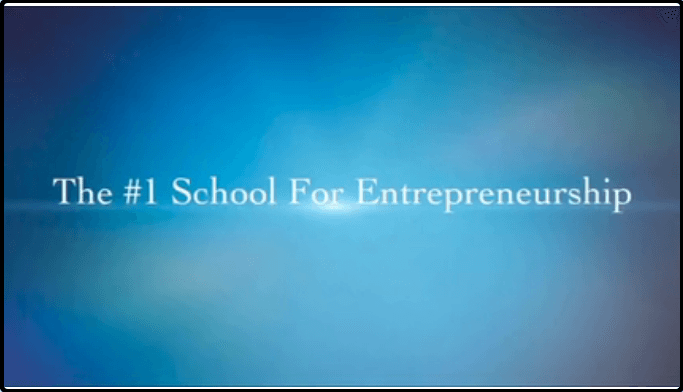 Sale pitches or Really?
Read My Freedom In 365 review to know more about this system and don't join before you read this eye-opened review.
update: My Freedom In 365 now provide WordPress hosting for those who want to leverage search engine to grow their business.
How does My Freedom In 365 system work?
My Freedom In 365, as I said claims itself as an educational platform designed to educate, empower, and help people who are looking to build wealth online and be financially free to meet their dream.
With dozens of lessons that cover various subjects, members can refer people to the platform, and if they buy any product or service they get paid.
It seems it is affiliate marketing but it is not.
But in order to make a commission with My FI 365, you need to buy one of their premium subscription packages.
There are 2 membership packages to choose from:
1. Pro membership package
The cost for this package is $14.99 per month and here is what you get:
Earn 40% Commissions On All Training Course Purchases From Your Direct Referrals,
Access To The F365 Blogging System,
Unlock Exclusive Funnel Systems & Training,
Editable Capture And Sales Pages,
Opportunity for you to connect your autoResponder service to the system,
Get Access To My Freedom In 365 Discounted Travel Club.
Also, read my Commission Jumpstart review.
2. Platinium tool suits
This package will cost you $100 per month and it comes with the following:
Include all features on the pro membership package,
Earn 50% commissions from all Platinum Tool Suite purchases from your direct referrals,
Give you access to the current & future courses,
A drag & drop Instapage Builder,
A Membership site tool using a drag & drop website builder,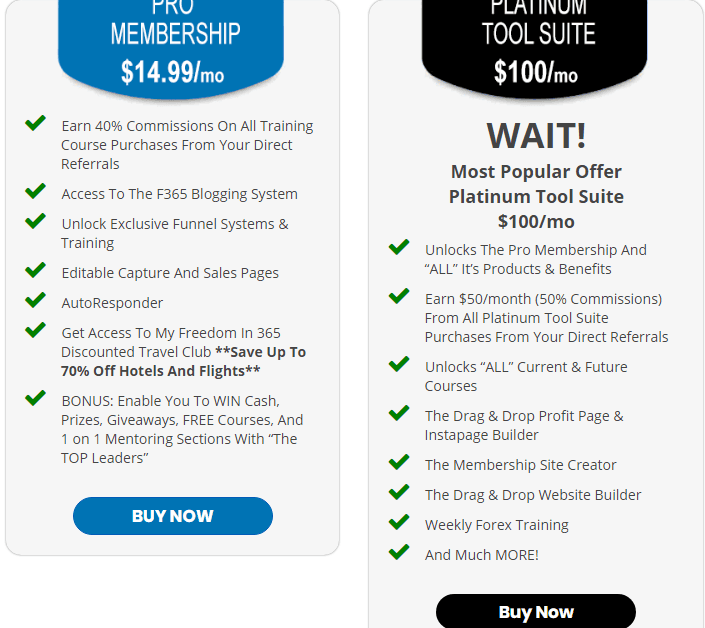 What about the tools suite, the F365 blogging system, and their other products about?
My FI 365 didn't offer details information about their products or services.
The screenshot below is their F365 blogging system. And as you can see, there is no information about the product.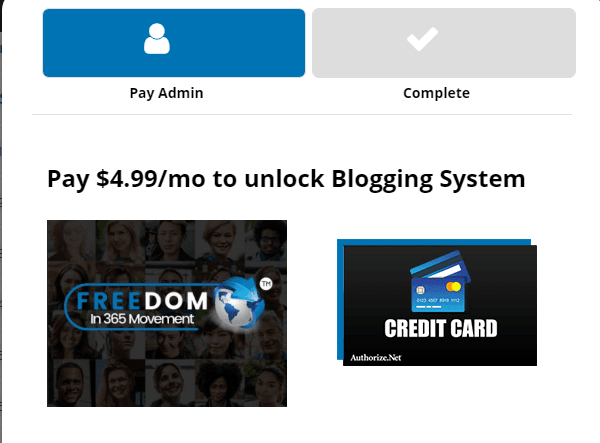 Let's take one that gives more information about the product: DropShip Profits (a $97 product)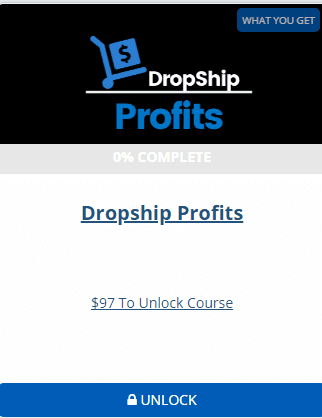 This is the description of this product (the image below).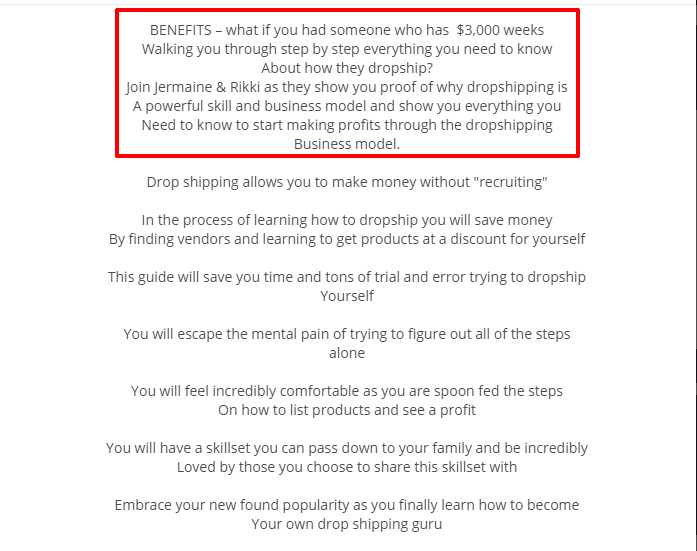 We don't know who is Jermaine & Rikki. We don't know what subject the training will cover. This is vague for me.
And what about the tools suite in the platinum membership package?
There is any way to find out what tools suite you will get in their Platinium membership that will cost you $100 each month.
There are many membership site builders and Instapage creators out there. I think it is very important as a customer to know what you will get with your $100 a month investment as there is no refund policy.
Plus there are poor tools out there on the internet and you need to be careful.
I know a lot of tools on the market that is of poor quality and will not get you anywhere in your membership site business if you use them.
As this review is not specifically aimed at these kinds of products I cannot give you an example.
But these are software products that their creator, once they've released them to the market, gives people the opportunity to get license rights.
That means they can sell the tool as their own product and keep 100% of the profits.
That is how these software creators make money and this is why we can find many platforms popping up nowadays.
I'm not saying that My Freedom In 365 tool is of poor quality because I didn't buy it.
But I just want to get your attention. Especially since the owner doesn't give us enough information about these tools suite.
I don't know about you, before I buy something I want to get more information.
If building a membership site is what you need, there are cheaper and better alternatives. An All-in-one tool like Systeme.io is a great tool you can use to build a successful membership site.
And what about The Freedom Cycler?
The Freedom Cycler is like a cash gifting scheme inside My Freedom in 365 programs.
Why a cash gifting scheme?
Because members pay members 100% of the cost to join. Yes, when you buy the Freedom Cycler, you get access to some of the training materials (not all the training).
How do you make money with the Freedom Cycler?
There are 8 cycles and each gives you the opportunity to make a 100% commission.
It is a 2X2 forced matrix that allows you to re-enter unlimited amounts of time.
But to be able to make money with the freedom Cycler, you need first to bring 2 referrals to your sponsor first. What I mean is that your first 2 referrals will be allocated to the one that sponsored you. And you will need to bring 2 other personals referrals to start making money.
The freedom Cycler payment plan is structured like this:
Cycle 1: Cost $10 one time. You bring 2 people to your upline and you get 4 referrals (4×10$).
Cycle 2: Cost 25$ one-time fee. You bring 2 referrals to your upline to get 4 (4×25$).
Cycle 3: Cost 50$ one time fee. You bring 2 referrals to your upline to get 4 (4×50$).
Cycle 4: Cost 100$ one-time fee. You bring 2 referrals to your upline to get 4 (4×100$).
Cycle 5: Cost 250$ one-time fee. You bring 2 referrals to your upline to get 4 (4×250$).
Cycle 6: Cost 500$ one-time fee. You bring 2 referrals to your upline to get 4 (4×500$).
Cycle 7: Cost 1000$ one-time fee. You bring 2 referrals to your upline to get 4 (4×1000$).
Cycle 8: Cost 2500$ one-time fee. You bring 2 referrals to your upline to get 4 (4×2500$).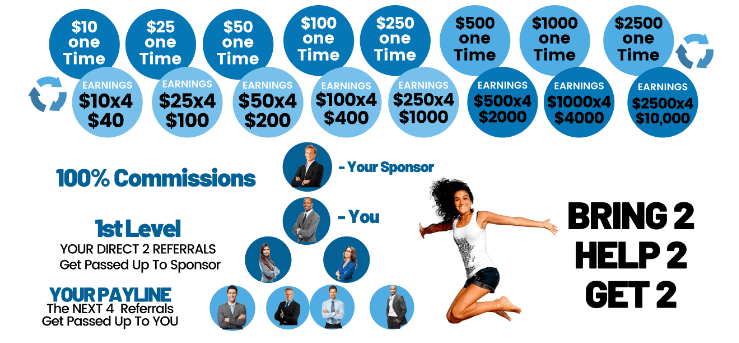 How much it cost to join My Freedom In 365 system?
As I pointed out above, My Freedom In 365 offers 2 membership plans:
Pro membership plan: cost $14.99 per month.
The platinum tools suite costs $100 per month.
If you don't want to pay the monthly membership plan, you can go with their cash gifting scheme called "The Freedom Cycler".
Here it is up to you to decide according to your pocket or according to the earning potential you want to have.
Price range from $10 to $2500 one-time fee.
Is my Freedom In 365 a scam?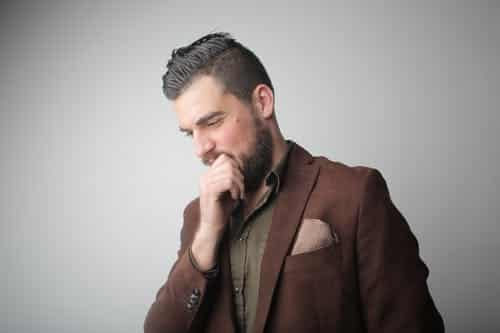 I don't think my Freedom In 365 is a scam. They offer training materials members can buy.
However, I won't recommend this program for the following reasons:
Emphasis on their cash gifting scheme than providing value on their product.
I am not able to know what I will learn in the training before I buy it.
No refund policy. That means if you pay for the training and you are not satisfied with the product you bought you cannot get your money back.
In addition to the fact that I don't know what kind of tool it offers for membership site building, I find it expensive when I know that there are all-in-one tools like Systeme.io, Corex Funnels that can allow you to build landing pages and membership sites at a lower cost than what the Freedom In 365 offers.
For example, Systeme.io is a freemium tool and the premium version costs only $27 per month which is still 5 times cheaper than this one.
My Freedom In 365 review: The Pros and Cons
My Freedom In 365 review: The Pros
✔ You can try or join for free,
✔ Real people behind it,
✔Facebook group support.
My Freedom In 365 review: The Cons
❌ Lack of information on their products and services
❌ Any step-by-step training that can help you build a real business online.
❌ Emphasis their marketing on the Freedom Cycler
❌ A pay-to-play business model.
My final thoughts…
My freedom In 365 is a new program designed by a group of people that offers educational training materials and tiers parties tools like membership site builder, Instapage builder, etc.
However, as I said, the site does not provide enough information about the products and services they offer while there is no refund policy.
Plus we don't really know exactly what kind of tools members are supposed to have with their investment.
That's why I advise you if you really want to join this site, to think twice before investing your money in the products and services it offers.
Another piece of advice I can give you is to avoid promoting a product or service because it will offer you a high commission. Seek to buy and to promote something valuable to people and you will be able to build a long-term good relationship with them.
In this way, you are helping them get better & something valuable, and in turn, you will make money for your effort.
I see a lot of people buying the Freedom Cybler because it will simply allow them to get a 100% commission.
It doesn't make sense if the product in question can't allow you to build something sustainable. And it doesn't worth promoting it either.
Over to you…
I hope you found my Freedom In 365 review helpful.
If you have a question regarding this review, drop it down in the comment section below.
Are you my Freedom In 365 member (or have you been a member), share your thoughts or experience with us.
Sharing is caring! So, don't forget to share My Freedom In review with your friend to let them know about this program.
Be an ACTION Taker, SOW YOUR SEED TODAY!
To your success!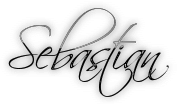 You may also like…