Have you been introduced to the My Online Startup course and you are wondering if it is a scam or a legit course that will help you make money online?
If yes, you are in the right place.
This is my honest and unbiased My Online StartUp review.
And throughout this review I will show you:
What is My Online StartUp about,
How much does it cost?
What you will learn inside,
The pros and cons and my final point of view.
Let's dive in…
My Online StartUp Review Summary- Company Overview
Product Name: My Online StartUp
Owner: Chuck Nguyen
Website: myonlinestartup.com
Is My Online StartUp a scam? No
SOW YOUR SEED TODAY RATING: 5/10
Do I recommend this? Yes for the free training
What is My Online StartUp about?
Created by Chuck Nguyen, My Online StartUp is an online course designed to teach aspiring online entrepreneurs how to promote other people's products for a commission.
The training program is free to join and most importantly it is easy to follow with actionable steps to follow to get your affiliate marketing business up and running.
But bear in mind, like any marketing program, the free course is just a lead magnet he uses to get people into his marketing funnel.
Once inside you will see that Chuck aims is to get you to join his Private Partner program.
We will talk about this particular program later in this review.
What is My Online Startup Partner about?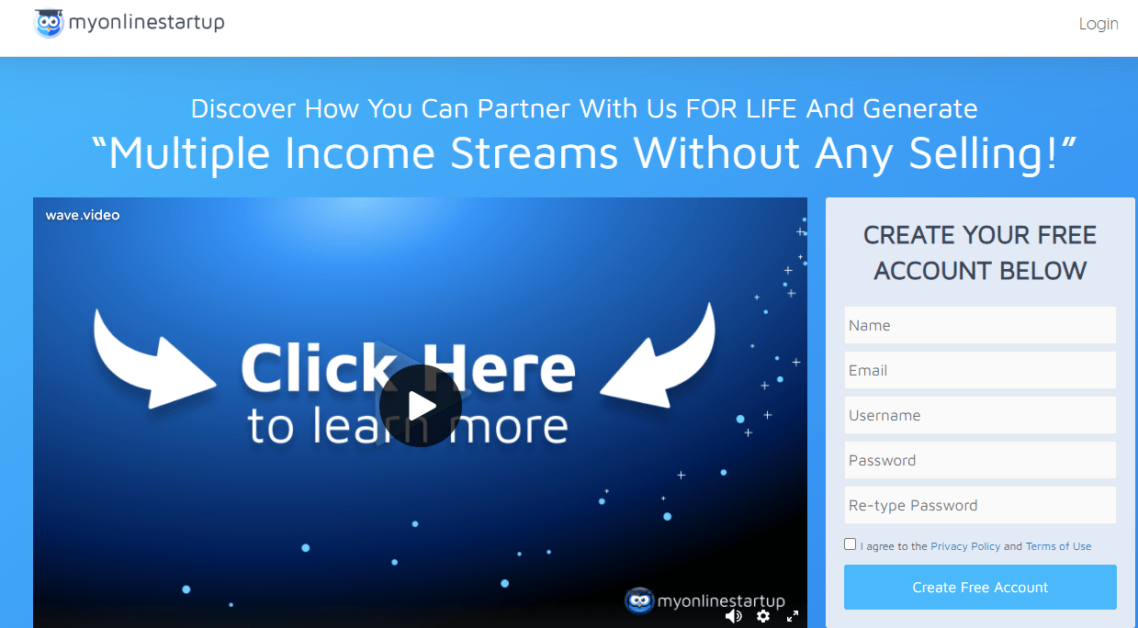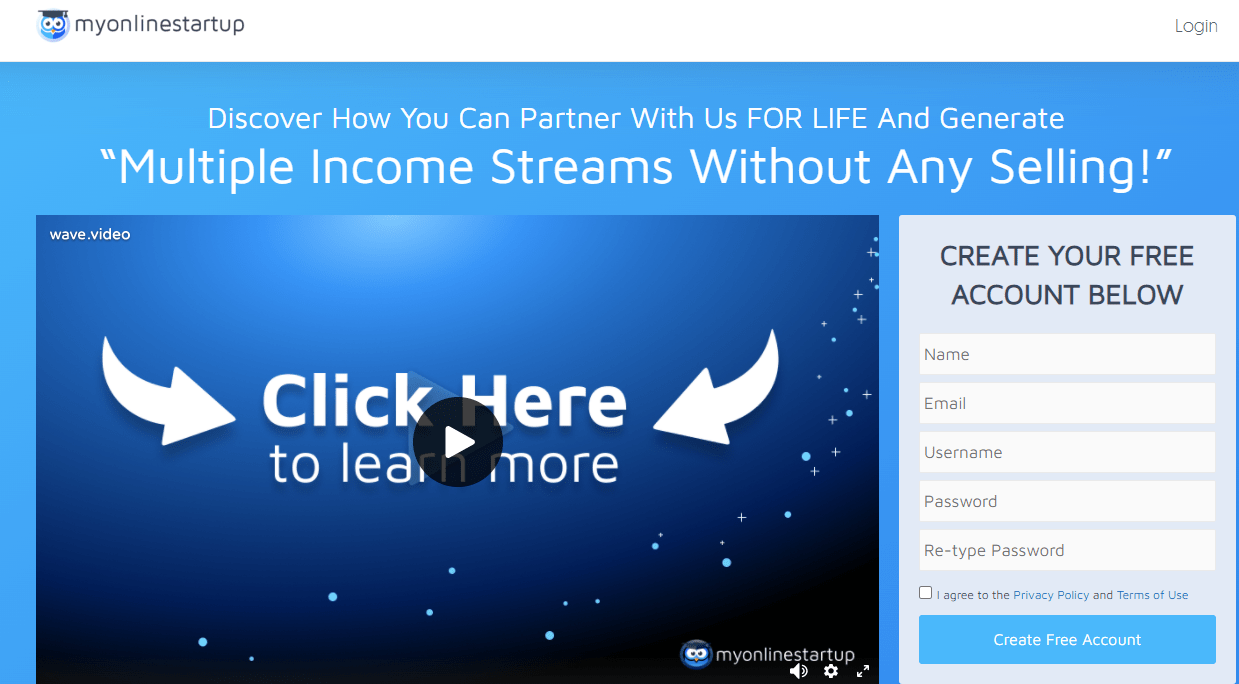 My Online Startup Partner is a program you will find inside the My Online Startup membership area. This is a funnel designed by My Online StartUp owner, Chuck Nguyen.
According to the owner, the My Online Startup Partner program is meant to help people build multiple income dreams by just sharing his DFY marketing funnel or his free training course with other people.
It comes with DFY funnels and email swipes you can use to promote the program itself.
But know that DFY stuffs generally don't give you freedom. You are required to use the same tools the owner has used to build the funnels. And those tools are not free.
What does it mean?
It means your investment to join the My Online Startup Partner program is just the start of your expenses.
Once inside you need to spend a lot of money on the recommended tools and services to run your business.
This is where the multiple streams of income come from.
The same process your referrals must go through to make you a multiple income streams earner, is the same you have to go through.
So…
How does My Online Startup Private Partner program work?
To make it simple for you to understand, here is how it works:
You join My Online Startup free training,
You buy My Online Startup Partner program – this is where you become Chuck partner,
You buy the required tools you will need to run your business – funnel builder tool (ClickFunnels – $97 per month for the basic plan) + email marketing tool (Getresponse – free plan available, premium membership start at 15$ per month),
You use your DFY funnel to promote Chuck's My Online Startup free training to get other people within Chuck marketing funnel,
They sign up, follow the free training designed to advertise My Online Startup Partner program,
If your referrals are convinced and they are ready to upgrade their account, you get paid a commission.
If once inside My Online Startup Partner, they buy any products within the premium membership area, you get more commission.
Bear in mind, most of the programs the funnel was designed to promote are Clickbank products. That means you need a Clickbank account in order to make money with this program.
If your country is among Clickbank's blacklisted countries you can join the program but you won't get paid as you need a Clickbank account to get paid.
Here are the countries that cannot create an account in Clickbank:
Afghanistan
Angola
Azerbaijan
Bangladesh
Belarus
Benin
Bosnia And Herzegovina
Burkina Faso
Burundi
Cameroon
Central African Rep
Chad
Congo
Cote D Ivoire
Croatia
Cuba
DR Congo
Djibouti
Dominican Republic
Algeria
Ecuador
Equatorial Guinea
Eritrea
Ethiopia
Gabon
Guinea
Guinea-Bissau
Guyana
Iraq
Iran,
Kenya
Korea,
Liberia
Libyan Arab Jamahiriya
Malawi
Madagascar
Mauritania
Moldova,
Mongolia
Mozambique
Myanmar
Nepal
Niger
Nigeria
Palestinian Territory
Papua New Guinea
Rwanda
Serbia
Sierra Leone
Senegal
Somalia
Sudan
The Syrian Arab Republic
Sri Lanka
Tanzania
Tajikistan
Timor-Leste
Togo
Turkmenistan
Uganda
Zambia.
When looking for a product to buy or a program to join, the first thing to look at is who is the owner and what is his business track record.
Mainly for online courses where we are sold the dreams of financial freedom.
So…
Who Is Chuck Nguyen?
Chuck Nguyen is an Australian and the guy behind My Online Startup.
He is an experienced and successful affiliate marketer with thousands of subscribers on his YouTube Channel.
But when you take a look at the channel it seems he no longer posts videos on that channel.
The last video we can see was posted 2 years ago.
My Online Startup is a new version of Chuck Nguyen's first training course called Digital Elite Academy, launched in 2017.
Long story short, Chuck is an experienced affiliate marketer who knows his stuff.
So by joining My Online Startup course, you will have the chance to learn from his experience.
Now you know who is behind this program, move with me to the next section of My Online Startup review where I will take you inside the membership area.
What is inside my Online Startup course?
As I said at the beginning of My Online StartUp review, this course is about affiliate marketing training course.
Inside the platform here is what you learn in the free training:
Getting Started – 1 Lesson
The first video is just a walk-through video of your membership area.
Chuck Nguyen starts here by introducing himself to you. He also invites you to join the Facebook community.
Module 1: The Gameplan – 1 Lesson
This is where Chuck gives you an overview of what you will be learning inside the training. And a brief introduction on how affiliate marketing works.
Module 2: Success Mindset – 7 Lessons
Module 2 is about personal development training.
It is about having the right mindset,
Finding your why,
setting up realistic goals,
Working to be more productive.
Module 3: Affiliate Marketing – 5 Lessons
This is where Chuck Nguyen will take you to the affiliate marketing ecosystem.
I'm this module, you will learn how to choose a niche,
How to pick the right product to promote to your audience, and much more.
Module 4: Lead Generation – 6 Lessons
Building an email list is very important and a must-have if you want to be successful in your affiliate marketing career.
So it makes sense this subject was not ignored in this training.
Here he will be teaching you the importance of email marketing, and most importantly how to build your own mailing list.
Subjects such as capture page creation, crafting a high-quality lead magnet, and creating email series and follow-ups are covered in this module.
Module 5: Authority Platform – 7 Lessons
This is one of my favorite lessons. It is about building your affiliate marketing website to attract organic traffic and then turn your visitors into leads and lifetime buyers.
As you know you need products to sell and make money. But you need people to sell your products in order to make money.
This is where this module comes in.
Without traffic even if you have the best offer in the world, you won't make money.
In this module, My Online Startup owner, Chuck will teach you:
How to set up your affiliate marketing website from scratch.
How to choose a domain name,
Choose a web host provider,
How to set up your website, design it, install plug-ins,
How to create content, drive targeted traffic to your affiliate marketing website, and much more.
Module 6: YouTube Marketing – 6 Lessons
This is another module that will take you to another traffic source.
Here in this module, you will learn how to use YouTube to drive traffic to your affiliate marketing funnels and then generate leads for your business.
Everything regarding getting started with YouTube is covered in this module – from setting up your YouTube channel, optimizing it for SEO, keyword research, channel design, and branding, etc.
Module 7: Forum Marketing – 1 Lesson
This module is also about traffic generation. In this module, you will be learning how to use Warrior Forum to drive traffic to your affiliate link.
The video Iistself is about how to promote the product itself on Warrior Forum.
But this is something you can apply the strategy with another program you wish.
Only this method is time-consuming as you are required to be consistently active in the community.
Module 8: Targeted Solo Ads – 4 Lessons
This is 4 video training where you can learn how to buy solo ads on a platform like Udimi.
The biggest issue with solo ads is that it requires a lot of money and the worth part of getting a good ROI for your campaign is not guaranteed.
Personally, I tried this method and it was a waste of money.
The bottom line is going with paid ads or solo ads is the fastest way to make your first commission. But you need to spend money down on the road to get results.
And I don't think someone will be ready to allow people to advertise his subscribers if really he can make sales from his list.
This is my experience and opinion. Buying solo ads and investing in any paid ads is up to you.
Though the training offers valuable traffic sources like blogging and YouTube.
The best part, blogging does require a lot of money to get started.
How much does my Online Startup cost?
My Online Startup course costs $0. Yes, it is a 100% completely free affiliate marketing training where you can learn how to make money with affiliate marketing.
But as I said earlier in this review, the free course is a lead magnet Chuck Nguyen uses to get people in his marketing funnel where you are required to join his private partner program that costs $197 one time fee at the time I was writing this review of My Online Startup program.
What they don't tell you is that you need to spend money on tools to run your business.
Those tools are domain name, hosting, email marketing tool, link tracking software, and even a funnel builder tool like ClickFunnels that costs $97 per month.
On top of that if you will apply what was taught inside the course you need to spend money on ads and even other tools he recommends in the training.
Is My Online StartUp a scam?
No, My Online StartUp is not a scam. This is a 100% free affiliate marketing training course that teaches you affiliate marketing.
It is packed with a lot of information and actionable steps you can follow to get your business up and running.
The free training is really beginner-friendly. So if you are new in the affiliate marketing space, it is worth a check.
As for My Online StartUp Private Partner program, it is up to you.
If you have a lot of money to invest in these tools that will cost you hundreds of dollars per month to run your business as a beginner, that is okay.
If my words count, I will suggest after you have gone through the training to start building your website or your YouTube channel and aim to get traffic first.
Tools like ClickFunnels will cost you $97 per month. However, a funnel is worthless without quality traffic.
There are better and cheaper Clickfunnels alternatives out there like Systeme.io you can use for free to build your affiliate marketing funnel and run your business.
What is interesting with Systeme.io is that even their free plan allows you to connect your own domain name, built up to 2000 subscribers for free.
My Online StartUp pros and cons
The Pros
✔ The course is 100% free to join
✔ If you follow the training and work hard it may work,
✔ Private Facebook Group for support,
✔ People are getting results promoting the program,
The Cons
❌ Free is not free – upsells and hidden cost,
❌ Certain recommended traffic sources like solo ads are not proven to work,
My Online Startup alternative
My Online Startup is a complete free affiliate marketing training. And sure you will grasp a lot of useful information inside the program.
But if you need an advanced training course where you can get access to a complete training course and tools you can use to build your business, then check out this platform.
This is the platform I use myself and they host this website you are ready right now.
Just like My Online Startup course, you can join for free – without even using your credit card.
My final thoughts…
If you are looking for a free affiliate marketing that offers value, my Online StartUp course is the one to consider.
This is 100% free training and what you will learn will surely help you get started with affiliate marketing – mainly if you are new in the affiliate marketing space and want an easy-to-follow and beginner-friendly course to learn the ropes of affiliate marketing.
The only downside, it the upsells and the costly recommended tools, and questionable traffic sources like solo ads.
If you want quick results, paid advertising is the way to go. But I don't think solo ads is where you can start as a beginner.
Go with the free traffic source first and then use your earning to scale your business with paid ads.
A course like the Super Affiliate System Pro was meant for that.
You can read my Super Affiliate System Pro review if you want to learn how to leverage paid ads to scale your online business.
That being said, I hope you found my Online StartUp review helpful.
If you have a question, let me know in the comment section.
Be an ACTION taker, SOW YOUR SEED TODAY!
To your success!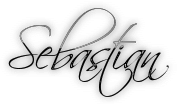 You may also like…