Wondering if Travis Marziani's Amazon FBA course known as Passion Product Formula can help you build a six-figure Amazon FBA business?
Looking for an honest and unbiased Passion Product Formula review to make an informed decision?
If yes, you are in the right place.
Know that there are many Amazon FBA training courses out there. Each of them claiming to be the best course and the passport to building a successful Amazon FBA business.
Among them, there are good courses that deliver what they promise and some are just crap where the owners make more money by selling their courses than making profits from their own FBA business.
So the questions that arise at the first glance are:
Is this course deliver what it promises?
Or is it just a course that will dry your bank account while not helping you meet your dream of being a successful Amazon seller?
Travis claims he created this course to help people gain freedom through Ecommerce using the proven system he developed over the last 8 years.
Bold claim or reality?
In other words, is Travis Marziani a scam? Or does he walks his talk?
To answer these questions, I will dive deep into the following points:
What is Passion Product Formula about?
About the owner, Travis Marziani, and his business track record,
How much the course cost and what you will learn,
The pros and cons, alternatives, and my final points of view.
Without further ado, let's dive in.
Passion Product Formula summary: Company overview
Company Name: Passion Product Formula
Website: www.passionproductformula.com
Owner: Travis Marziani
Product/service: Amazon FBA Course
Price to join: $997 one-time fee
Is Passion Product Formula a scam? – No
SOW YOUR SEED TODAY rating: 7.5/10
Do I recommend this? No
Here is my #1 Amazon FBA course I recommend for a solid reason.
What is Passion Product Formula about?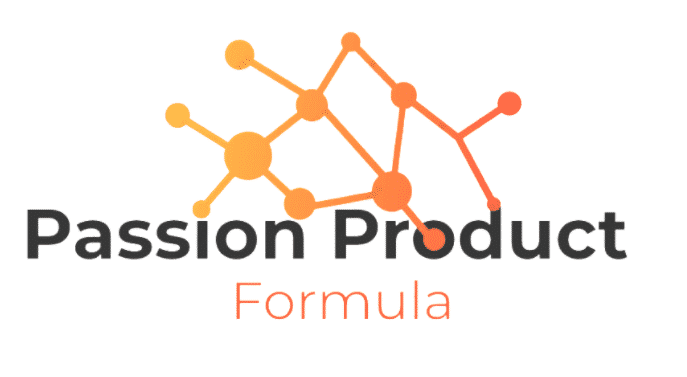 Passion Product Formula is an Amazing FBA course designed by Travis Marziani, a successful and six figures Amazon Seller.
Travis throughout a videos training course aims to give aspiring Amazon sellers the knowledge and skills they need to build a successful and profitable Amazon FBA business.
The course comes with templates and 2 coaching sessions with Travis himself and more perks.
The owner claims he has made over $5,000,000 in online sales and will teach you the same strategies he followed to had success so that you can quit your damn job and be financially free.
Most courses creators whether it is the affiliate marketing industry or e-commerce industry have the same claim.
The truth is the success rate on some of these courses is very low when we take a deep look at the number of students that pass by.
Does the Passion Product Formula owner, Travis makes the difference?
Let's take a look at his business track record and figure it out.
Who is Travis Marziani?
Travis Marziani is an eCommerce enthusiast, an online entrepreneur, and an Amazon FBA seller.
Before he gets started online, Travis, like most of us has worked on a traditional job.
Then in 2013, after discovered that it is possible to gain more freedom working online, he started his e-commerce store with Shopify and even created a course designed to teach newcomers how to build a successful Shopify e-commerce business from scratch.
He then started to sell on Amazon, the biggest e-commerce platform, and has lost thousands of dollars at his start.
He learned lessons from his errors and mistakes and then launched other products that turn into a huge success for him.
The Passion Product Formula was born after his success with his Amazon FBA business.
Since the launch of this course, Travis Marziani has helped hundreds of aspiring online entrepreneurs to launch their own Amazon FBA business and most of them had success following his training course.
Unlike certain course creators, Travis Marziani has a social presence and good Followers on most of them.
In fact, he has over 161k followers (at the time I was writing this review) on his YouTube channel where he shares tips and tricks to selling on Amazon.
I have watched his videos for almost 1 year so far and I found his videos pretty good and helpful.
But some are general and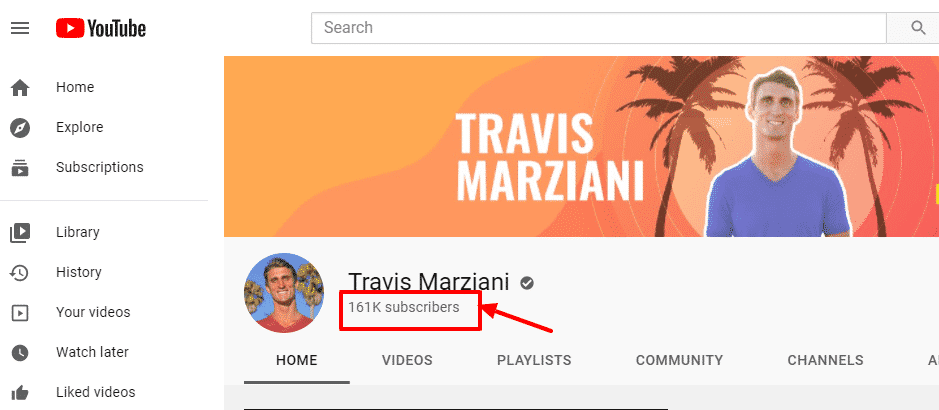 But before he gets there, Travis like most of us made lots of errors and trials and have lost a lot of money in his venture.
But he learned lessons from his failures and then turned them into opportunities – then today teaching other people how to sell on Amazon while avoiding the same errors he made.
At the time of writing this Passion Product Formula review, Travis is accepting preorders for when he next opens the gates on August 30.
Also, read my Freedom Ticket review.
What is inside the Passion Product Formula course?
Just like most Amazon FBA courses out there, the PPF's course aims to help you be a successful Amazon seller.
He teaches you from start to finish:
how to find a profitable product idea,
Find and negotiate with your manufacturer to get your products assembled,
list your products on Amazon,
advertise your business and then make money from it.
Here is the Passion Product Formula course curriculum and what you will learn inside:
Module 1: Create An Idea
As I said in my Marketplace Superheroes review, a product choice is very important for your Amazon FBA business success.
No matter your marketing skills, if you choose a bad product idea or a product that doesn't sell or perform with your targeted audience it will be difficult to make profits from it. Even you are the best salesman ok the world.
And this is the biggest challenge for beginners who are just starting. 4/5 people who start with Amazon failed with their first product launch.
Most have learned lessons from their mistakes and then launched their second and third product that had success and Travis himself is from this group.
Some have given up because they don't have enough money to launch another product.
This is the reality and the truth of selling on Amazon no one don't talk about.
You need a product that not only sells but also meet these criteria (the list is not exhaustive):
Has high sale volume to support your expenses,
Low competition and brandable products,
A product that has a good trend, etc.
Travis in this module will teach you how to find a good product idea by following the same strategy he uses to find his own product idea.
Module 2: Validate Your Idea
Once you have found a product idea, you will need to validate its profitability.
In this module, you will learn how to validate your product idea by following certain principles set by Travis himself.
The idea here is to make a unique product that stands out from the crowd and people will love and buy.
The validation process includes checking out the product history to find out if the product exists on the Amazon marketplace or not.
If it exists how many products get some on a daily basis?
What is the customers' feedback? And to find out if there is room for improvement?
And lastly to figure out if the product will improve people's lives.
Module 3: Create Your Brand
After your product idea, and once you have validated your idea, the next step is to create your brand.
This is also important for your business success because a brand establishes an identity that sets your business apart from the competition.
This is what will set you apart from the others Amazon sellers and make your product recognizable while preventing your competitors to steal your clients.
In this module, Travis will show you how to create your brand so that you can even charge premium and build a loyal customer.
Module 4: Create Raving Fans
Module 4 of the Passion Product Formula course is about preparing for your business success.
Here he will teach you how to build a raving fans base before you even launch your Amazon FBA business.
This is the strategy Travis himself used to launch his nut butter products and had success thanks to this strategy.
Having raving fans will not only help you have qualified customers before you even launch but it will also help your products get good ratings on Amazon. That increases awareness and trust and by the way conversation rates.
Sound easy. Right?
Building an audience and raving fans is not easy and it takes time. Trust me.
Module 5: Create Your Business
You have your products with raving fans, the next step is to create your product.
In this module, Travis will be teaching you:
How to legally set up your Amazon FBA business,
How to multiply your productivity by hiring virtual Assistant,
How to set up a trademark for your business,
He also promises to show you the proven system he uses to run his business on auto-pilot
Module 6: Crowd Fund
The PPF is the only Amazon FBA course that teaches people how to leverage crowdfunding to launch their FBA business.
He shares in this module email templates you can use for crowdfunding campaigns.
It seems this is easy to do but the truth is this is difficult to be done than said.
While the idea seems genuine, this task in the course makes the launch of your FBA business more complicated.
Using this strategy to launch your business can help you minimize the risk.
But while it seems to be a good idea, I suggest if you want to start your Amazon FBA business to prepare yourself financially, and don't buy this course hoping you will get the money to launch your business from others people.
I don't say the idea doesn't work.
What I am pointing out here is that it doesn't worth buying the course if you are not ready and what to rely on others people to start your business.
There are several ways you can outsource money for your business.
The question – Doesn't the idea of crowdfunding minimize the risk involved, a sale pitch?
I leave it to you to figure out.
Module 7: Production
This module is about:
getting in touch with manufacturers,
negotiating with them to get the best deal possible, and
getting them to create your branded products for you.
Travis Marziani will also show you mistakes to avoid when contacting manufacturers and the way you can handle manufacturing problems to avoid losses.
Module 8: Amazon Launch
As its name suggests this module is about launching your product.
In this module subjects such as:
Image design,
Product listing,
Amazon PPC ads,
SEO and keyword research, ect are covered.
Module 9 (bonus): Shopify course
This is another course in itself but Travis just shows you how you can follow the same steps above and then launch a Shopify store.
This is starting an eCommerce store from scratch using Shopify.
I am not a big fan of this module.
For me, any business needs more focus. Starting an Amazon FBA business is different than starting an eCommerce business or building an eCommerce store.
It is another business model in itself that requires a lot of time to handle like customer support, inventory, shipping, etc.
But since it is a bonus and not a module of the PPF course itself, it is okay.
Though the owner wants to give students more options.
How much does the Passion Product Formula course cost?
The Passion Product Formula course costs a $997 one-time fee.
Unlike Amazon FBA courses like the Marketplace Superheroes course where there is an option to pay monthly for 12 months, here you need to invest upfront $997 to access the training course materials and other perks.
There is nothing bad about it if you are convinced that this is the right course for you.
But no worry, because there is a solid 30-days money-back guarantee I will address in the next section of my review.
What do you get for your money?
For your $997 upfront investment you get:
Access to the core training that is 117 over the shoulder training videos,
2 free 1 on 1 coaching sessions with Travis,
Access to Travis previous courses that are Google, YouTube, and Facebook Ads course,
6 Group Training Q+ASessions,
Lifetime access to their Facebook private group for support.
Passion Product Formula refund policy
The Passion Product Formula offers a 30-day money-back guarantee.
So if you buy the product and you are not happy with the content, within your 30 days you can ask for a refund and may get your money back.
Travis even claims in the first years, if you don't make profits from your business he will refund all your expenses.
This claim has been removed from the sale page. Don't ask me the reason because I am not on his head to know.
But for me, it is a bold claim!
The Passion Product Formula pros and cons
The Pros
The course creator is an Amazon seller himself and has a good track record,
Training is cheaper compared to certain FBA courses out there,
2 free one on one coaching sessions,
30 – days money-back guarantee,
The Cons
Coming with a good product idea is not easy as it sounds,
The start-up cost is high and you need to pay a hefty high fee to Amazon compared to a course like MLarketPlace SuperHeroes where the owners have their own freight companies to reduce your inventory expenses.
Applying Travis course methods is very daunting – crowdfunding the capital to launch your product, create your own product are some of the tasks to complete. They take more time to implement.
Passion Product Formula alternatives
As I said at the beginning of this review on Travis Marziani's course, there are several Amazon FBA courses.
If the Product Formula course is not your first rodeo, then here are alternatives I recommend:
The MarketPlace SuperHeroes course: This is my #1 Amazon FBA course because the owners have a good track record in the industry. Plus they have made an effort by putting in place freight companies around the world to help their students save more money. They also teach unique product choice strategies that can help even beginners get started their business with confidence.
You can check out my in-depth review of the MarketPlace SuperHeroes course here.
The Amazon FBA Ninja course: This course costs a bit more than Travis Marziani's course but it is a great course and from a well-known eCommerce expert who is also making a six figures monthly income on Amazon.
Read my Amazon FBA Ninja review here for more information.
Want more courses options?
Check out my top best Amazon FBA courses to choose the one that suits your needs or budget.
Final thoughts…
The Passion Product Formula is a great course and the owner is doing good mainly with his YouTube channel. He shares useful information on how to get started with Amazon.
He also has a good track record in the industry. If you are a big fan of his videos you will sure like this course.
The best part, you will have the chance to personally get in touch with him to help you with your business setup.
That being said, I hope you found my Passion Product Formula review helpful.
Do you have a question? Drop it in the comment section below.
Must-read post: Top Best Amazon products research tools for Amazon sellers.
Be an ACTION taker, SOW YOUR SEED TODAY!
To your success!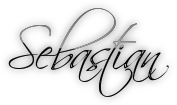 You may also like…