Looking for an honest and unbiased Piratecash.io review to make an informed decision?
If yes, you have come to the right place.
Pirate Cash, also known as piratecash.io is a brand new website that is creating some buzz online.
Throughout this Pirate Cash review we will delve deeper into the following points:
What is the Pirate Cash site is about?
What you are require to do to make money from the Pirate Cash website?
And we will finally find out if Pirate Cash is a scam or a legit website where you can really make money online or not.
Without further ado, let's dive in.
Piratecash.io review summary
Name: Pirate Cash
Website: www.piratecash.io
Founders: Unknown
Product Type: Gambling site
Price: free
Is Piratecash.io a scam? Too soon to judge – but a lot of red flags
SOW YOUR SEED TODAY rating: 2/10
Do I recommend this? No
What is Pirate Cash about?
Pirate Cash's domain name is piratecash.io. The domain name is privately registered on
As you can see Piratecash.io is a brand new website. And it claims users can make money just by playing games on their website.
It offers a certain number of points as a sign-up bonus.
These points are used to play the game that is a wheel. If are lucky and the wheel stops where you must be rewarded, a software generates a random amount of dollars that get added to your account.
And according to their claim, when you reach $100 (the casa out threshold) you can cash out into your PayPal account, Perfect Money, or Payeer account.
Also, read my Wealthy Affiliate review – find out this platform changed thousands of entrepreneurs' live (myself included).
How does the PirateCash.io site work?
Piratecash.io is a gaming website where you need to play a game to win.
But the difference is that gambling sites require an investment to play, here you can play for free using the points you get as a bonus.
So here is how it works:
You need to first sign up. You will get 100 free.
Once you have signed up, you need to play the game using your free points.
At each time you win, your account gets created with some cash money.
If you run out of points to use and play you can refer new members and complete some tasks like viewing ads or completing surveys.
And in my opinion, this is where the money comes from.
But truth is, ads income is very low and can't help them pay those alleged winners they claim are paying every hour.
That leads us to the next section of this PirateCash.io review.
Also, read my Simple Traffic co review – get thousands of visitors for free.
Is this site worth it?
It all depends on you. Even if Pirate Cash is a legit site to make money online, making money by playing is can't load your bank account with money and lead you to be financially independent.
Right?
Personally, my time worth more than earnings a cent playing games.
I want a business that can help me bring food to the table for my family; A business that can help me be my own boss and be financially free.
Can you really make money with Piratecah.io?
According to their claim, you can make money for free with their program.
All you need to do is to refer your friends to the Pirate Cash site or complete surveys to earn points. Use these points to play the game for cash.
And there are payment proofs out there making people trust it is a paying site.
But the meaningful question is that are these payment proofs fake or legit?
In the make money online world we have seen a lot of programs using fake payment proofs and testimonials to lure people to join their programs.
Just to name a few of them:
Go Earn and the list goes on.
So rely on what we can see out there on the Internet, we can say the website pays actually. But there is no guarantee they will continue to pay users in the future.
To be honest with you, as mentioned above, we have seen websites like this one turned into scams in a short time.
In fact, there are subsequent and genuine ways this website generates money to be able to continue pay users.
No product or service to sell and no investment required.
However legit gambling sites require people to invest before they can play so that they can generate money and payback to Lucky people who use their site.
While this site is free to use, I am wondering where they manage to pay users.
I mentioned above you can complete surveys, or view ads to get points and then use these points to play the game. These ads and surveys are what makes them money.
Truth is, that money is not Sufficient to pays users as they claim. In fact, ad revenue is low. So they are paying more money than they make.
So…
Is Pirate Cash or piratecash.io a scam?
I will not tag it as a scam.
However, I just want to show you some red flags so that you can judge by yourself and see if you can trust this site or not.
Also, read my Legendary Marketer review – legit high ticket program or what?
Red flag 1: support email address doesn't work
Here below is the Pirate Cash io email address.
A quick search on their email address people can contact them shows us it doesn't exist.
See the evidence in the screenshot below.
You can find their email address on their privacy policy page. This is the biggest red flag and you must be careful. They don't want people to reach them. This is the reason they use fake email addresses.
Ai Marketing review – make passive money without referring people.
Red flag 2: Hidden owner
Any legit company must be clear and transparent with its users or customers.
And you run a company that really helps people to improve their lives, you would like people to know you.
Here the Piratecash.io owner claims they are paying hundreds of dollars to users but he or she doesn't want people to know him or her.
This is another red flag to consider.
This is a common thing scammer have and this the way they operate. They hide their identity so that they can fabricate other programs and continue scamming people.
Another great review: Onpassive review – legit MLM company or another pyramid and hyped program?
Pirate Cash pros and cons
? Pirate Cash review: What I like
✔ Free to join with 100 bonus points offered.
? PirateCash.io review: What I don't like
❌ The minimum cash out threshold is high while the earnings potential is low – it will take time to reach it,
❌ Hidden owner,
❌ There are several scam signs,
❌ Even if it is a legit website is not a genuine way to make a living online.
Where to go from there?
You know the Internet has open a golden door to everyone to build a side income online or even to work full time online.
But sadly, most people fail to make a dime online because they want easy and quick money – what doesn't exist.
I know there are ways to make money for free online. a website like freebitcoin.io has been online for decades and still paying. The truth is that earning potential is low.
So if you want a genuine way to make sustainable and passive income, affiliate marketing in my opinion is the best way to go.
It doesn't require must money to get started.
What you will need is a website that will help you attract your ideal customers via search engines and then make money by recommending to them your affiliate offers.
Here is the platform that will not only teach you how to make money with affiliate marketing but also gives you the necessary tools to build your business.
Also, read Click Wealth System review – Can any click generate $$ for you?
Final thoughts…
Pirate Cash is a brand new website you can join for free and then play games to earn money.
But as mentioned in this Pirate Cash review, this website is not a response to your query if you are looking for a genuine way to make money online.
My recommendation if you really want to make real money online is to start your own affiliate marketing business. This is the way millions of people rely on to make a living online.
That being said, I hope you found my PirateCash.io review helpful.
If this is the case don't hesitate to share it with your friend.
Do you have a question?
Drop it in the comment section below and we will respond to you ASAP.
Related posts:
Top best online surveys site for 2021;
Top 8 best free traffic exchange sites to get sign-ups for free;
Be an ACTION taker, SOW YOUR SEED TODAY
To your Success!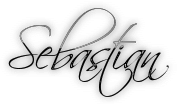 You may also like…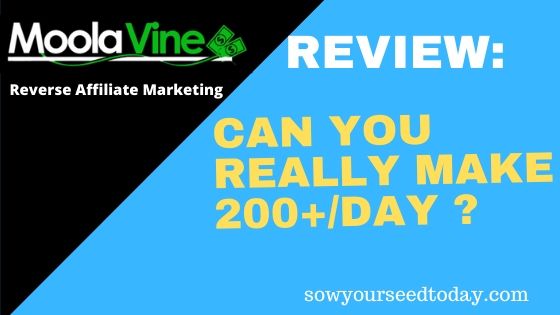 Is MoolaVine a scam or just another disguised scam program that is looking to rip-off…