Amazon is a trusted eCommerce brand with close to 386 billion U.S. dollars in 2020 net sales. And thanks to the Amazon FBA program, everyone can sell on the platform and get a piece of the lion's share in this industry.
If you are looking to start an Amazon FBA business on the side, you may come across the Proven Amazon Course by Jim Cockrum.
But before you go for it, you want to know if this course is a legit course or another hyped FBA course.
If this is the case, you are in the right place.
Throughout this review you will learn:
What is the Proven Amazon course about?
Who is the owner and his business track record,
What is the Amazon course cost,
What you get for your money,
the pros and cons and my final point of view.
I hope by the time you finish reading this Proven Amazon Course review you will be able to make an informed decision.
But before we get into the meat of the subject I will be covering today, let me introduce myself if it is your first time on my website.
My name is Sebastian. A journalist by day and a side blogger by night.
I started this website in 2019 after I have lost thousands of dollars in scams and under-delivered products to help other people avoid the same mistake I made while sharing with them what worked for me.
After 2 years of hard work, I make a 4 figure income online now.
Proven Amazon Course Review summary –course overview
Product Name: Proven Amazon Course (PAC)
Owner: Jim Cockrum
Website: https://provenamazoncourse.com/
Is Proven Amazon Course a scam? NO
SOW YOUR SEED TODAY RATING: 10/10
Do I recommend this? Yes for those who want to learn several selling strategies.
What is Proven Amazon Course about?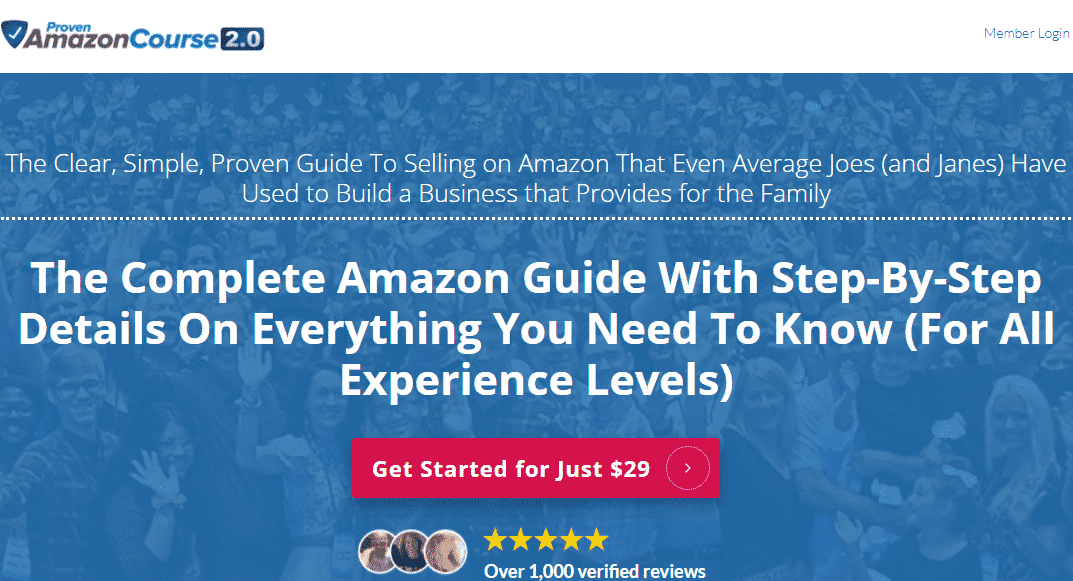 The Proven Amazon Course as its name suggests is an online course that teaches aspiring Amazon sellers how to make money online selling products on Amazon. This is one of the top-rated Amazon FBA courses out there with over 1,000 verified success stories.
The course unlike certain courses like the Marketplace Superheroes course covers many topics ranging from:
online arbitrage, and more.
While getting access to a platform where you can have access to lots of resources can be a good point, it could be overwhelming for some – mainly for starters who want to focus on one thing to develop their business.
Apart from that, it is a good course that will teach you how to make money online by selling products and services on Amazon.
The course has been created by Jim Cockrum, a well-known figure in the e-commerce industry. It is one of the Amazon FBA courses that offer a monthly subscription and affordable access.
But…
Cheaper and valuable enough to help you be a successful Amazon seller or just an under-delivered course?
To know the answer to this question, move with me to the next section of my Proven Amazon Course review to find more about the owner of this course.
Who is Jim Cockrum?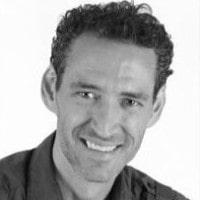 Jim Cockrum is the founder of the Proven Amazon Course.
He is an online entrepreneur, Author, eCommerce expert, and online course creator.
He launched the Proven Amazon Course in 2002 that helped thousands of people establish their FBA business on Amazon.
Jim Cockrum enjoys a good Social Media following, with 12.1K Youtube subscribers at the time I was writing this review – but a few views.
His official Facebook page has almost 7366 Likes and close to 8000 followers and he has 1952K Instagram followers. Jim now enjoys the laptop lifestyle – what most still dream off.
He has been featured in the Wall Street Journal, Men's Health Magazine, Entrepreneur Magazine,
eBay radio, and hosts the weekly radio broadcast called "Creative Internet Income Strategies.
Some of his books you can buy on Amazon are:
The Silent Sale Machine book, and
The Proven Audience Formula.
How much does the Proven Amazon Course cost?
The Proven Amazon Course offers 2 payment options:
A $29 monthly payment, and
It is one of the affordable Amazon FBA courses out there with a monthly payment option.
But keep in mind, this is not all you need to get started with your FBA online business.
You will need extra money to invest in tools, inventories, and marketing campaigns in order to get your business out of the ground.
And based on the strategies you will be following within the PAC platform, your extra expenses may range from $200 to $5000.
For example, if you will apply their strategies like "Buy Local, Sell To The World.", you will be spending less money compared to a strategy like the private label business model that costs thousands of dollars to start.
Since there are several options available to you, if you can't find products that you can sell on Amazon for profit, there are other business models you can choose including the Ebook publishing business model within Proven Amazon Course training courses.
I think if you are looking for a Proven Amazon Course review, the goal is to start an FBA business and make a living. So get ready and be prepared to put money in to develop grow your business.
PAC Amazon Course Review – Course overview
Jim throughout the Proven Amazon Course teaches several strategies students can apply and make money from Amazon.
Here below is how it looks like once inside the PAC dashboard.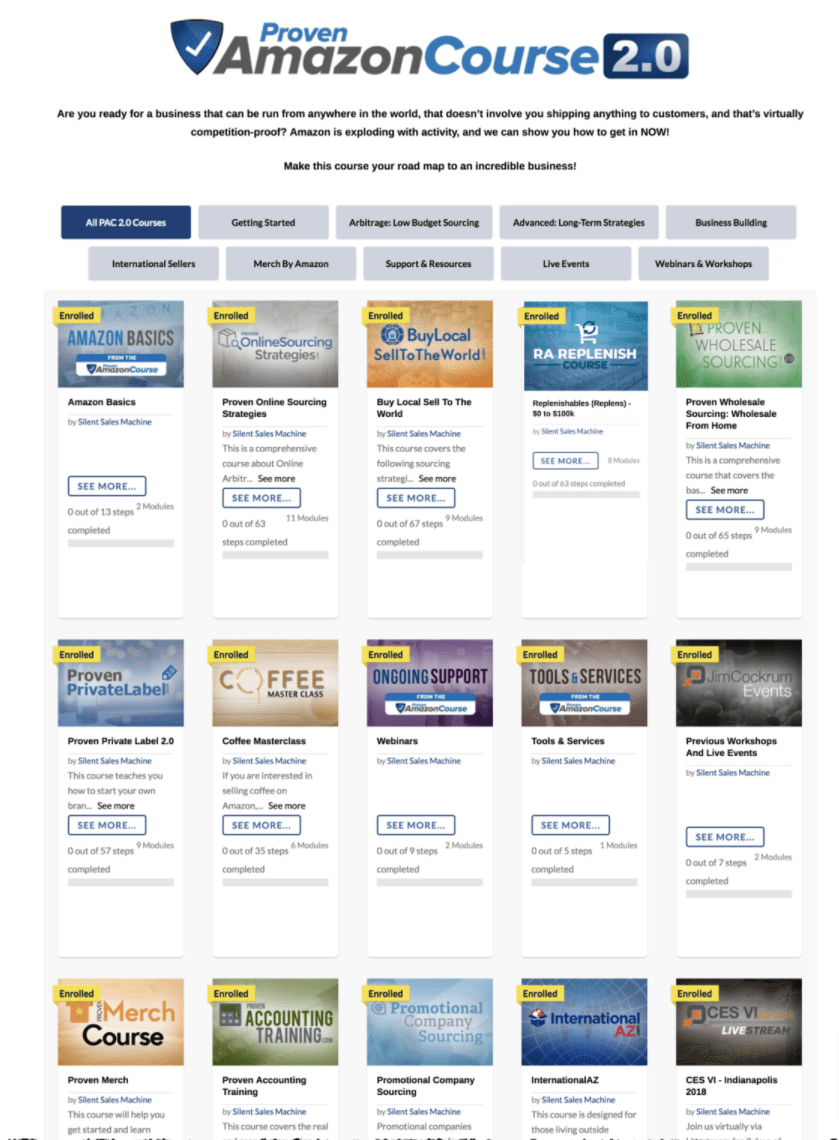 As you can see there are several courses within the PAC core training and several strategies to learn such as:
Private labelling with the Proven Amazon Course Private Label,
Wholesale,
Buy Local, Sell on Amazon,
Replenishables (Replens),
Online Arbitrage,
Selling on Amazon.com from outside the USA,
Merch by Amazon,
Kindle Direct Publishing, and
Product Bundling were taught within these training materials?
Each course is broken down into modules and lessons making them easy to navigate. They are in video format with downloaded materials like eBooks.
And most of the training materials are in slides format with an instructor talking over them. That can be a drawback if you want a training that shows than tell.
Given the courses, you get inside the Proven Amazon Course platform I believe everyone ranging from beginners to advanced Amazon sellers can find their way selling on Amazon.
But again, while this can be an opportunity for some, that can be overwhelming for others and most can be facing a dilemma on which strategies to follow.
That can lead to a waste of time and/or even money in some cases.
Anyway, I think if you are looking to start your own online business on the leading eCommerce platform like Amazon, you know what you are looking to accomplish.
Therefore I think that which race to choose should not be a problem.
In case you have difficulties with the choice, you have Jim and his team and other successful students to help you out.
There is also the Proven Amazon Course coaching program inside. Though they charge an extra fee for that.
What do you get for your money?
Here is what you get for your money when you buy the PAC course today:
Access to all the training course materials inside PAC – Dozens of hours of video training content
Access to their Private Facebook group for support,
Lifetime membership to the MySilentTeam.com forums for support and guidance to help you get your business up and rolling,
Access to the Proven Amazon Course monthly webinars, workshops, and events to learn new strategies and grow your Amazon FBA business faster,
Access to our list of recommended tools and services to help you grow and manage your Amazon business,
Access to every future update of the course without paying an extra fee.
Is Proven Amazon Course a scam?
Proven Amazon Course is not a scam in my opinion. I do see people complaining Jim Cockrum dupped them by introducing them to a program where they got scammed.
But this is nothing to do with PAC training and even Jim himself got scammed in this program as well. It is decent training with lots to learn. Plus the entrance fee is low compared to competitors.
Another complaint that rises against Jim is selling his Coaching service as an upsell. But this cannot be considered a scam. It is just a legal marketing tactic and most people and companies use it to make more money.
The reason the course is cheaper with a lot of content means a lot.
So this doesn't surprise me.
Are Proven Amazon Course students still getting results selling on Amazon?
A quick look at the PAC sale page shows a lot of success stories and testimonials. But it is impossible to check if these testimonials or success stories are recent or not as the course owner hid the publication date of these reports.
Take a look at the image below.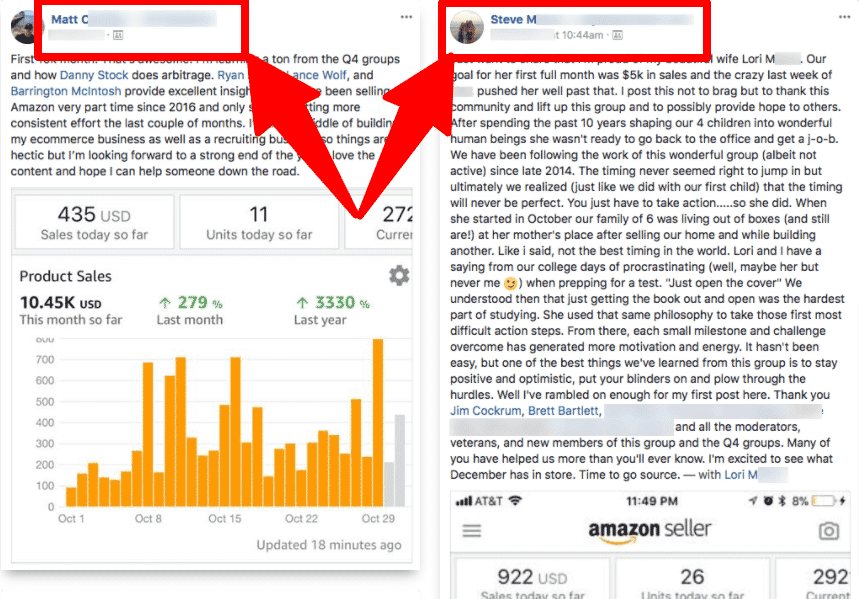 Please, don't ask me why he did that because I don't know the reasons.
If you want to see if there are people making money from it, you can subscribe for one month so that you can access their private group to see if there are recent positive results or not.
The good part of the PAC course is it is affordable. That means you have the opportunity to test the waters of starting an e-commerce business on Amazon.
And the best part you get access to a lot of courses that can help you start selling on Amazon no matter your budget.
It is affordable! Check it out yourself!
Now, let's get into the good and not-so-good sections.
Proven Amazon Course 2.0 review – The Pros and cons
The Pros
✔ Training created by a well-known and successful entrepreneur in the industry,
✔ Many case studies and success stories,
✔ You get access to a Facebook Group where you can get support and help from like-minded entrepreneurs,
✔ 30-day money-back guarantee,
✔ The training cover several strategies students can follow and some are low-cost strategies,
✔ An affordable Amazon course with a monthly subscription option compared to competitors out there.
The Cons
❌ Lots of content and that can be overwhelming -mainly for beginners to find their way,
❌ Extra cost involved – (tools, marketing, inventories). This course helps to reduce inventory by using extra useful services for students.
❌ No in-depth training in traffic generation, even in paid ads,
❌ Coaching service is offered as an upsell.
Proven Amazon Course FAQ's
What is Proven Amazon Course about?
The Proven Amazon Course is a suite of courses designed to teach aspiring online entrepreneurs how to make money online selling Amazon. It is an affordable Amazon FBA training course and it covers several topics and strategies making it a great option for those who want to test the water of selling on Amazon.
Is Proven Amazon Course a scam?
No, Proven Amazon Course is not a scam. This is a legit training course where you can learn how to make money online by selling your own products or services on Amazon. The course creator, Jim Cockrum himself is legit and seems genuine.
Is the Proven Amazon Course worth it?
In my opinion, the course is worth it. And it all depends on what you are looking for. If you want to have access to a course that teaches different strategies you can learn and decide later which strategy to try, then this course is worth it.
But if you need a course that focuses on a specific strategy to give confidence and direction to follow then you may end up not liking it. At least it is the affordable one and for the entrance fees alone, it is worth it. Only you will need months to finish learning the ropes.
How much does the Proven Amazon Course cost?
PAC costs only $39 per month. It also offers a one-time payment option where you can be saving more money. The one-time fee costs $499.
Does the Proven Amazon Course offer a discount?
What if I pay for one month and then cancel my account?
PAC offers a monthly subscription option doesn't mean you can join the course and after you cancel still have access to the training portal. Once you cancel your subscription, you lost access to the courses. If you want to have lifetime access to the course and future updates, you have to choose the one-time payment option that is also cheap in my opinion
Proven Amazon Course alternatives
I believe Jim has a good track record in the e-commerce industry. He also has over 20 years of experience.
Also, PAC is affordable and there is a lot to learn inside compared to certain Amazon FBA courses out there.
But for any reason, you may find it not to be your first rodeo – mainly if you want a training course that focuses on a specific strategy, then here below are better alternatives to PAC to consider:
Marketplace SuperHeroes – The Marketplace SuperHeroes is an Amazon FBA course with a good rating score from students. The owners have a good track record and are still in the industry.
You can read my Marketplace SuperHeroes review here for more information.
Amazon FBA Ninja course – Created by Kevin David, a successful and six-figure entrepreneur, the Amazon FBA Ninja course has been designed to teach you how to make a six-figure income online by selling private label products on Amazon.
You can read my Amazon FBA Ninja course review here for more information.
Final thoughts…
The Proven Amazon Course is a great training course. The owner has 20+ years of experience in the industry and he has a lot to share with students.
In the PAC training portal, there are sub-courses where you can learn several strategies that can help you become a successful seller on Amazon.
When it comes to price, it is the affordable one right now in the industry and that can be a good option for those who are on a budget but want to start an Amazon FBA business.
But like any training course, there are drawbacks to not overlook.
I believe after weighing the pros and cons, you will be able to make an informed decision.
If you think this is the course that worth a try, click on the button below to try it.
That being said, I hope you found my Proven Amazon Course review helpful.
Do you have a question? Don't hesitate to let me know in the comment section.
I have gone through the PAC training? Share your experience with us.
Be an ACTION taker, SOW YOUR SEED TODAY!
To your success!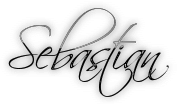 You may also like…