This is a quick guide on how to use Quora to promote your business and then make money online.
With over 300 million users all over the world, this is a "not overlook platform" for businesses, bloggers, and internet marketers who want to expand their reach and grow their businesses.
No matters if you are a blogger, an affiliate marketer, or eCommerce store owner, and no matter your niche, if you are looking to expand your reach, build brand awareness, and boost your revenue, Quora is the way to go.
In this guide, I will show you how this platform can help you grow your brand awareness and how to get started with Quora marketing.
But before we get into the nitty-gritty of how to use Quora to promote your business and make money online, let's find out what is Quora about and why you must use Quora for your online business.
What is Quora
Founded in 2009 by Adam Angelo and Charlie Cheever, Quora is a Question and Answer (Q&A) site where you can ask and answer questions, follow and interact with other people.
It is an online community where you can choose to follow people you want, follow niche-based topics, build your authority in your niche, and increase your reach and brand awareness.
And most importantly, Quora pages get ranked higher on search engines. That means you can get more exposure and drive targeted traffic to your business or products.
The importance of using Quora For business
As a business owner, it is important to work for long-term results. And when it comes to social media marketing, I prefer to spend my valuable time on the one I know will bring me results in the long run.
Every social media platform has its ups and downs.
For example on a social media platforms like Facebook where your post vanished in few days it goes live, your reach is limited and you have to repeat the process regularly to maintain your reach or exposure.
Platforms like Pinterest, YouTube, and Quora are differents is this point because what you publish on these platforms can give you exposure for years. That means more visibility, exposure, and traffic to your website or links.
To keep it simple here are a couple of reasons to make Quora your marketing arsenal:
1. Drive targeted traffic to your business website
One of the reasons to use Quora marketing for your business is that it can drive organic traffic to your website. Organic traffic means traffic from search engines. That is targeted and quality traffic to your business.
I am sure you have once found Quora ranked on search engines for a specific term.
Here below an example of a page published since 2015 that ranks higher on Google.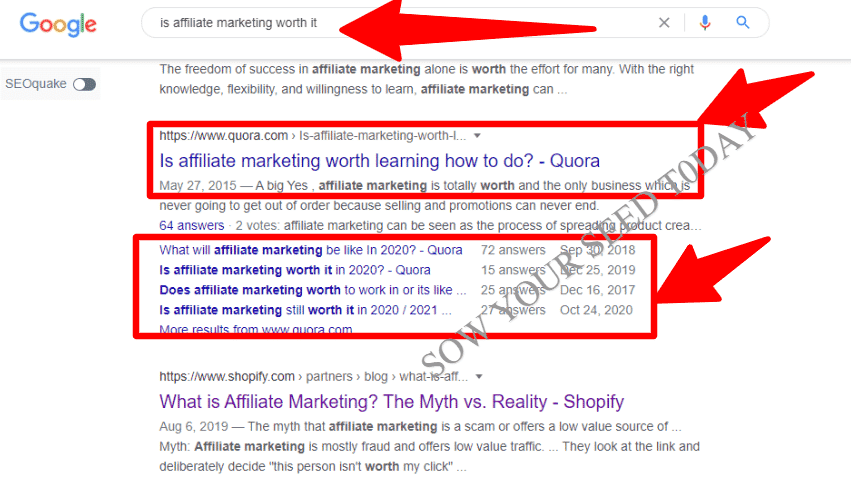 This question has 54 answers at the time I was writing this Quora marketing guide.
2. Higher conversion rate
Yes, you read it write. Answering people's questions while demonstrating how your product or service can help them solve their problems can lead to a higher conversion rate.
Plus, as I said earlier, organic traffic means targeted traffic for your business. That means people who check your links likely have an interest in your offer or in what you are doing.
3. The easiest and quickest way to get traffic to your site
If you are a blogger, instead of waiting for the big G to reward your hard work, you can use Quora to promote your business. That can be the way to make your first sale. Who knows! This is possible because there are questions in Quora that rank already on search engines.
Answering questions that already rank on search engines and linking back to your blog post about the topic can drive traffic to our site if you provide the highest value answer.
Let's now move to the nitty-gritty on how to promote your business on Quora and make money online to find out the way you can make it happen.
Related post: How to make money blogging
How to use Quora to promote your business (in 3 easy steps)
1. Set up your Quora account
The first step to start with your marketing on Quora is to build your presence on the platform. I mean to create your account.
To do that, just head over to this link. You will be taken on the page below.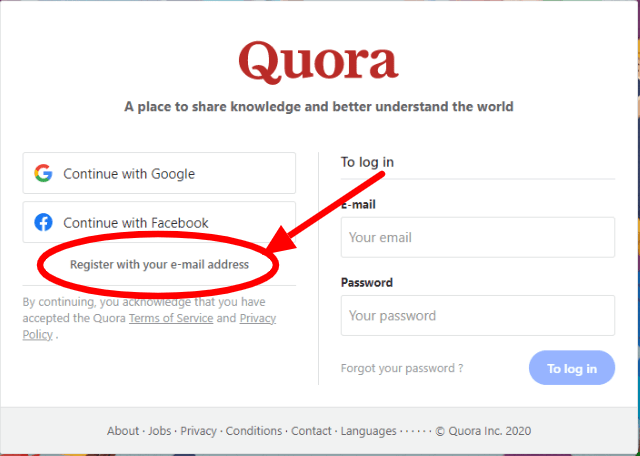 Click on the register with your email address button or use one of the above options to sign up.
I want to use my email address to sign up. So I click on the "register with your email address" button. That leads me to the page below where you need to use your email address or Facebook profile to sign up.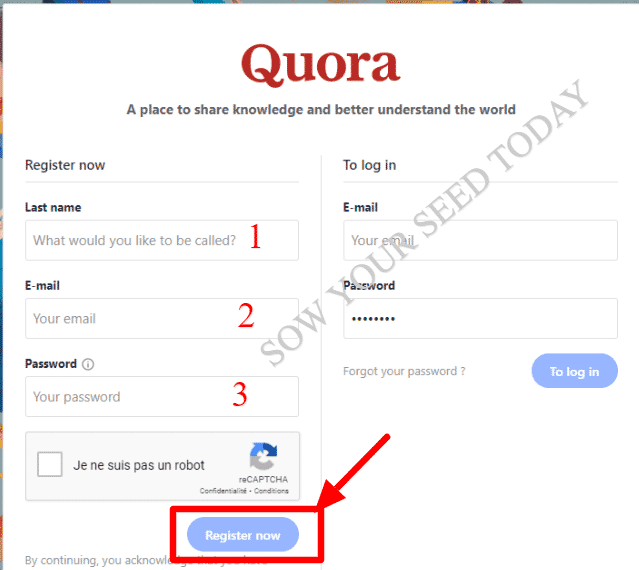 Just fill out the form above, complete the reCAPTCHA and then Click on the "register now" button to continue.
That leads us to the page below where you need to choose your interest.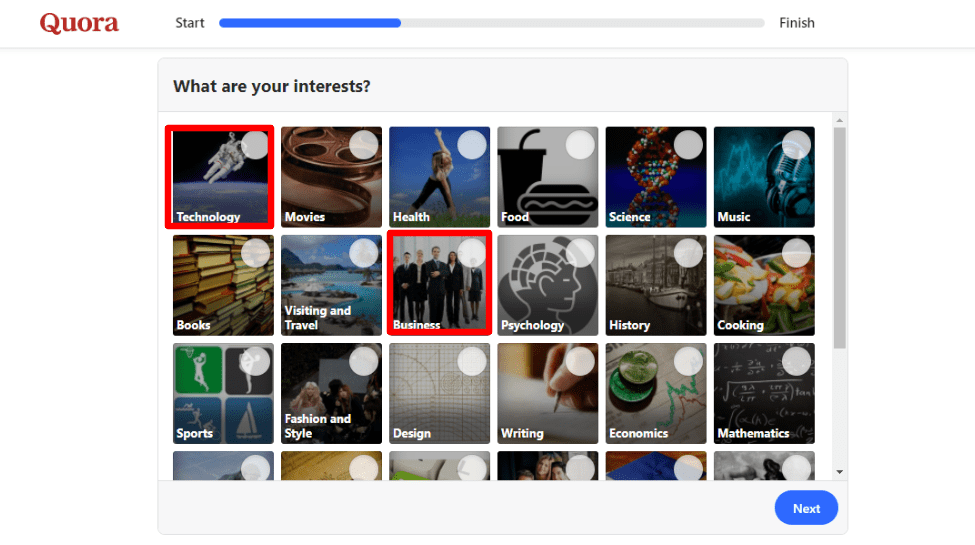 PS: Your Quora marketing strategy starts here. So be careful and choose topics related to your niche. If your niche is about health or technology, choose topics related to health or technology.
I just choose technology and business as an example. If you are in the make money online niche or internet marketing, just scroll down.
After you have chosen the topics that interest you, just click on the "next" button to continue.
Congrats!! You just created your Quora account.
2. Let the world know you – Set up your Quora profile
After you have created your account, the next step you need to take is to set up your profile.
As you know the first impression is what remains. Right? If your audience checks out your profile and cannot in a few seconds know what your business is about, it will be difficult for them to connect with you or with your brand. So make sure you look great and real.
Here is how to set your profile:
1. Add your photo – Don't just take any image to upload as a profile image. Use the same image you are using on your website or blog.
2. Add your credential – a short bio about yourself and what you are doing. Make sure you add your brand name here.
3. A short description of yourself and your business. Make sure to add your business website link and a landing page (optional but recommended) here.
You may be wondering why a landing page here.
Alright!!
As a smart affiliate marketer, you won't want to lose the opportunity to generate leads for your business. So why not add a landing page to your profile.
The ultimate goal is to generate more leads for your business. And having someone to check out your profile is winning half of the battle. Instead of letting your prospects goes hands-free give them something valuable in exchange for their email addresses. That maximizes your chance of increasing the conversion rate because if they check out for your direct offer and didn't check out your website, you can get them to check out your website later throughout email marketing.
However, if they check out your website and end up leaving your site without joining your mailing list, you have zero chance to get them back to your site.
Right?
So, add a landing page to your profile.
Here are a few recommended tools:
Systeme.io: Free all in one marketing tool. You can read my full Systeme.io review here.
Moosend or Aweber: Free email marketing tools.
To give you an idea on how to do it, take a look at the image below.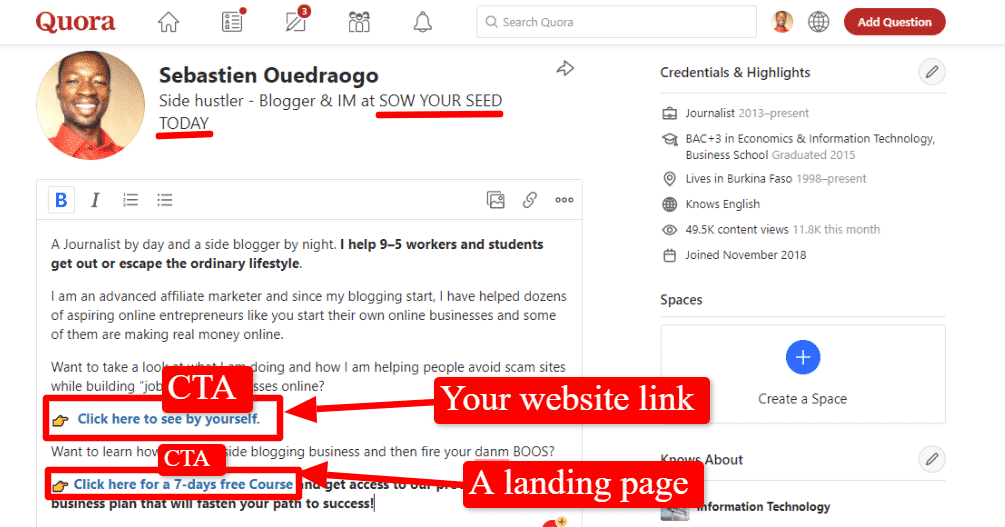 PS: Your credential is what people will see across your publications on the platform. If your brand name doesn't rank higher on search engines yet, just use your website link like YourDomaiName.com. The idea here is that people may type your brand new on Google to see if they can find you or not. With your domain name, they can copy and past it on their browser to find out what you are doing. But while this can be useful at the beginning, know that further, you will have headaches changing it (my case) because Quora will not allow you to do that. So the best way is to use your brand name at the start, and add your website link in your bio and even your landing page. If your credential can be displayed, remove the landing page, which means you still need to build trust and authority.
Let's now move into the next part of my beginner guide to Quora marketing to learn how you can use Quora to promote your business.
3. Promote your business – 5 tips to promote your business on Quora and drive more traffic to your website.
Now your account has been created and your profile set up, it is time to start building your influence and authority in your niche.
And the way you can do it is by providing value to the Quora community instead of trying to be a salesman.
And know that just like any social media platform you need to engage with the community if you want to make the best of this platform.
Personally, I am not too engaged because I just have a couple of answers on the platform, and here is the result.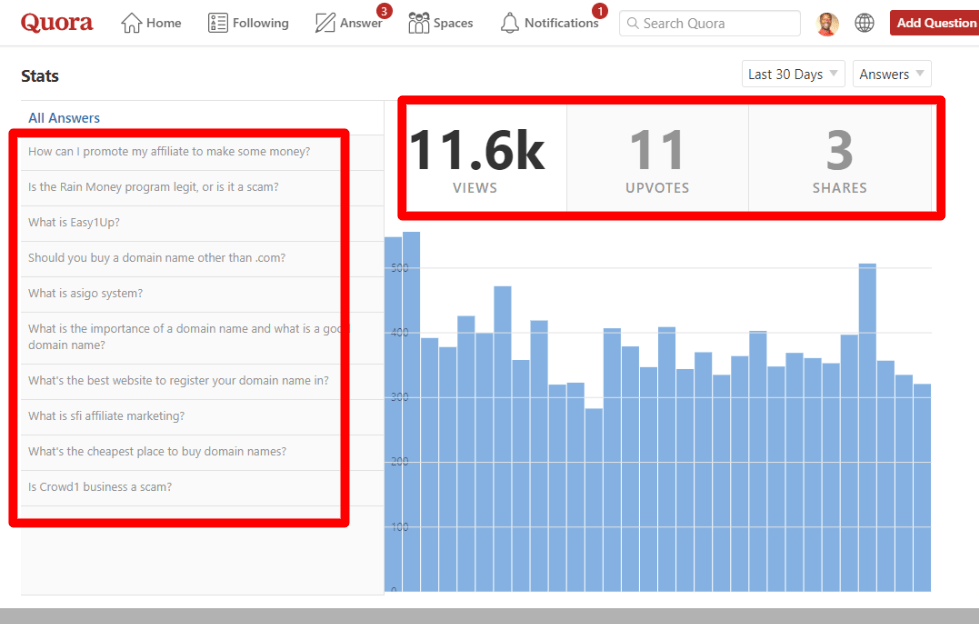 This is just 30 days stats. As you can see in some days I hit 500+ views and most of these views drive traffic to my website as well.
So it worth the kindle.
Right?
Now the question remains how to use Quora to promote your business and drive traffic to your website or blog?
I am not an expert in social media marketing. I just want to share the tips I used with you.
Here are 5 tips to market your business on Quora, build brand awareness and boost likely your affiliate revenue:
1. Find question (preferably new or unanswered question) to answer
The easiest and fastest way to getting eyeballs on your business (brand) and likely drive traffic to your website is to find questions within your niche (or related to your niche) to answer.
Preferably go with unanswered questions. The reason is that. It will avoid repeating the same points other people (your competitors) have high-lined and also to get your answer look like a spammer. Another reason is that you increase your chance of getting more exposure.
I am not saying the sooner you answer a question the more exposure you will get. Because just like Reddit, Quora is built on a credit-based upvoting system. The more people that upvote your answer, the more exposure it gets.
So if you want to make your answer stand from the crown, not only be the first to answer the question, but also make sure you address the question thoroughly.
Now let me show you in piratically:
Quora work like a search engine. You can do a search for specific topics and keywords related to your business using the search bar.
So type your keyword in the search bar. I tape the keyword "laptop". And I choose "best laptop under budget".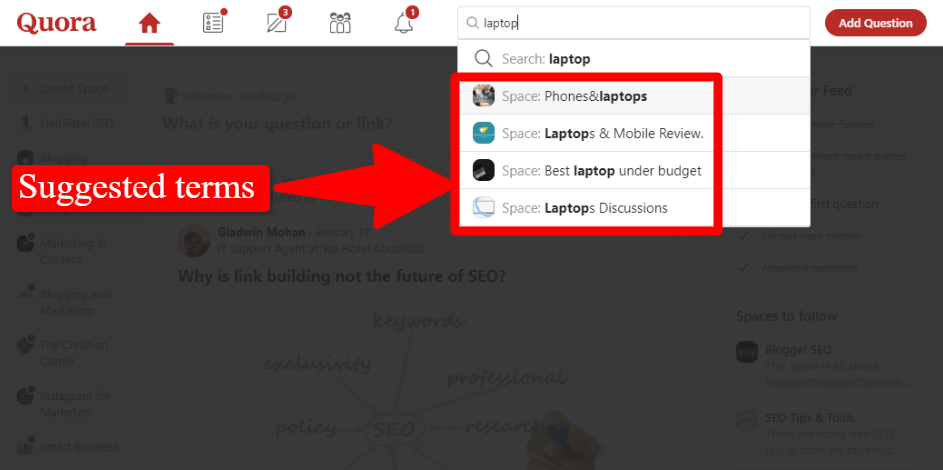 That lead me to this page below.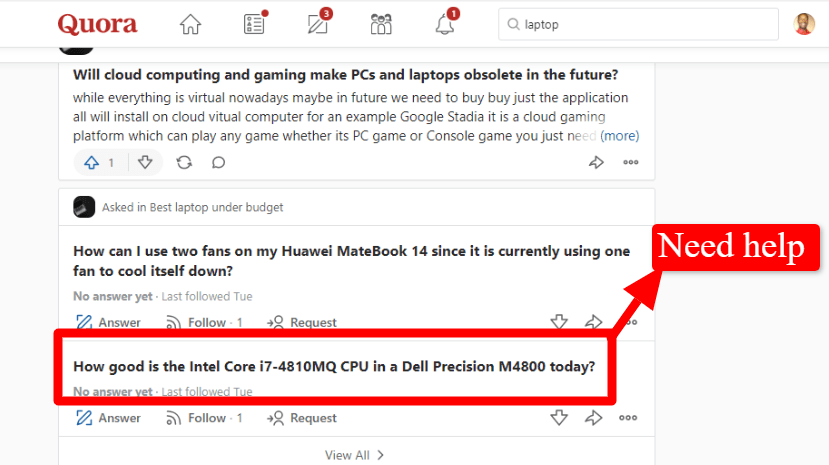 When scrolling down, I found this question I found important to answer if I am in the computer tech niche.
So I checked it out.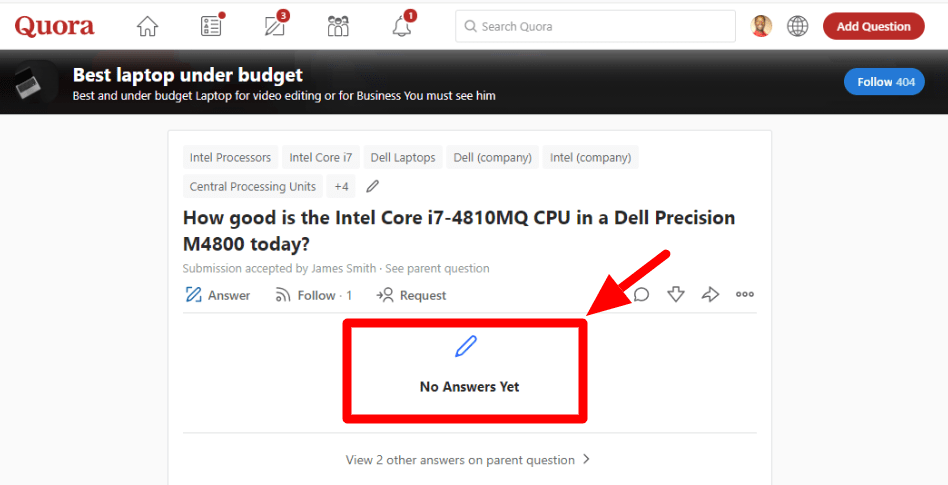 As you can this is a good question you can answer and link back to your Dell Precision M4800 review. yuupii!!!
Now how to give more exposure to your brand when answering a question?

Once you have found an answer to answer, don't answer the question without choosing the appropriate credential that will give more exposure to your brand or business.
So click on edit credential first and choose the one where your brand name or website appears and then answer the question. Be thorough and provide value.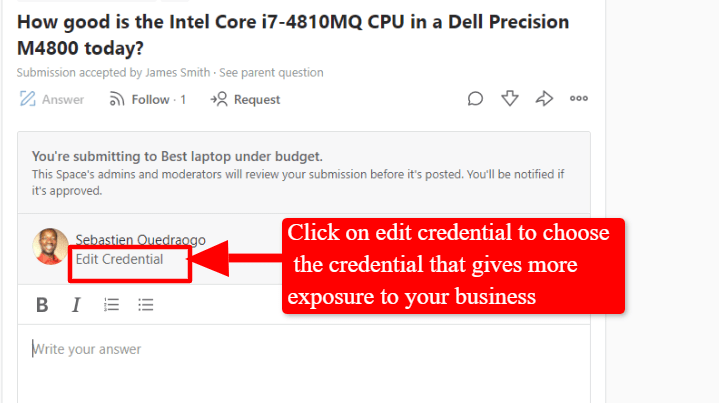 Another way to find questions to answer is to try asking a question on any subject you want.
Quora will automatically show you related questions that have been asked by other users with the number of answers they got.
Here below is the related questions I got when trying to ask this question: "How to speed up and boost site ranking without building backlinks"?
And that leads us to the next step on how to use Quora to promote your business and make money.
2. Ask questions
Another way to drive traffic to your site is to ask a question within your industry or niche. That will help you know more about your audience, competitors and also a way to get engaged with your audience.
If you don't know how asking questions can drive traffic to your blog let me explain.
Let's say you have asked a good question and you got answers from other people. This page gets ranked on search engines and drives more visitors to your page. Some will answer your question, and some will just find out answers to that question.
Do you know what will happens if there are interesting answers people share with other people? More exposure to your Quora profile, more followers, and maybe more links click.
Pro tips: To give more exposure to your business, you can create another Quora profile. When you ask a question, Quora will ask you to add suggested writers, just type your another account then and yourself as a suggested writer. Then go to this profile and answer the question. You can add a link of your site or your affiliate link.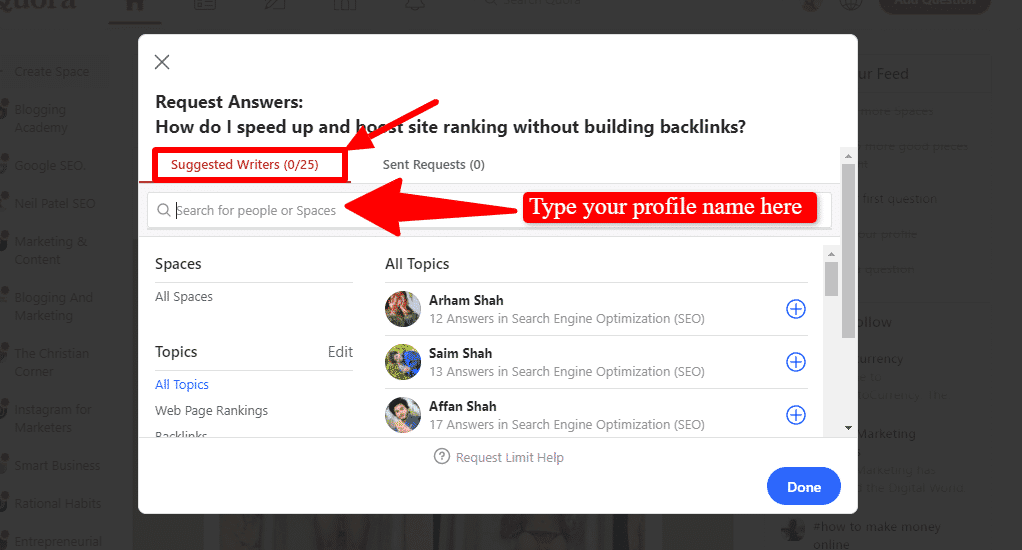 PS: Keep in mind, you need to do it diligently. If not you can get your account flagged or even banned from the community.
3. Write blog posts that answer your audience's questions
Quora is another search engine out there most of your audience is there. Some asking questions to the Quora community about specific problems they face.
Why not use it to your advantage?
This is my go-to source when it comes to finding long-tail keywords.
Long-tail keywords mean low traffic but they are easy to rank. Plus conversion rate is higher as your blog post answers people's problems.
So you can indirectly drive traffic to your site organically by using Quora search engine to your advantage.
But before you start writing for a specific keyword you need to check out for the keyword popularity by using a keyword research tool like Long-tail pro, Jaaxy, or any keyword research tool.
Another way to know if there are people searching for the exact term is to use Google suggest or the number of views of certain answers.
Based on how long the answer has been published and the number of views it got, you can figure out of it worth writing for that specific term or not.
Related post: How to do keyword research for SEO (Guide for beginners).
4. Connect with your audience and grow your followers
Know that Quora is a social media platform. It allows you to follow other users, ask them to follow you, send them messages, etc.
Ans the way you can grow your followers is by following topics, and spaces in your niches, following other people and engaging with people who engage with your activities within the platform like (answering your questions, comment, etc).
If you follow and engage with your audience, they will naturally follow you.
5. Create a space (a group)
Space is like a Facebook group. Only here people who follow your space cannot contribute unless you have added them as contributors. And if you have a good following and authority in your niche, that can lead to more exposure of your trustworthiness and authority.
Crating space is a valuable way to distribute your own content and improve off-page SEO by providing links back to your website. If you have a good following that trusts you and what you are doing that can really drive tons of traffic to your blog.
But don't forget the primary goal of Quora. You need to provide value to your audience or follower. So don't overuse links as people will see you as someone who just aims for marketing your business and not providing value to the community.
Just use your link back to your website where appropriate.
Related post: How to increase your website traffic to over 200% in a month.
Quora marketing – Conclusion
Quora is part of the platform where the time and energy you put in worth it.
In fact, unlike platforms like Facebook where your posts vanish in a short time, in quora answers and questions you left remain for years and the best part the exposure is on top since Quora pages getting ranked on search engines.
If you are just started with blogging and don't know how to use Quora to promote your business and then make money, I hope this guide will help you get started the right way.
Do you have a question? Feel free to drop in the comment section and I will respond to you ASAP!
And don't hesitate to share this post with your friend if you like it.
Be an ACTION taker, SOW YOUR SEED TODAY!
To your success!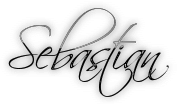 You may also like…
Do you have your own website or blog and now looking for affiliate programs to…