Have you been introduced to Savage affiliates 2.0 program by a friend on the social media platform, on a forum or YouTube and you are wondering if it is a legit program that can help you build your affiliate marketing business? If, yes, you are in the right place.
Throughout this Savage affiliates 2.0 review, we are going to delve deeper into these following points:
What is Savage affiliates 2.0?
What does it offer inside?
Savage affiliates 2.0 price.
Savage affiliates 2.0 pros and cons.
My thoughts and verdict.
Savage affiliates 2.0 review summary:
Company name: Savage Affiliates 2.0
Owner: Franklin Hatchett
Website: savageaffiliates.com
Products type: Affiliate marketing training
Cost: $197 – $297 one time fee
Scam or legit? – Legit
SOW YOUR SEED TODAY Rating: 90/100
Do I recommend this? – Yes
What is Savage affiliates 2.0 about?
Savage affiliates 2.0 is an online affiliate marketing training platform created by a successful and well-known affiliate marketer Franklin Hatchett who started his affiliate marketing business at his young age.
He is also the author of eCom Elites, a drop-shipping course that teaches people how to start and grow an eCommerce or drop-shipping business.
As a successful affiliate marketer himself, Franklin decided to put his knowledge and skills to the benefit of many people. Savage Affiliates is his second online course that has been created in 2017 and released savage affiliates 2.0 in 2018 with a supplement training materials.
His training is filled with useful information in video format and covers almost all the topics on the affiliate marketing area that give students bits of knowledge and skills to build a thriving affiliate marketing business.
In order to help you make an informed decision, I want in this Savage Affiliates 2.0 review, show you what you will get inside once you join.
What is inside the Savage Affiliates 2.0 training platform?
Savage affiliates 2.0 comes up in 2 versions:
Standard Version: It contains 10 modules I will name:
Module 1: Over the shoulder affiliate training
A briefing introduction to affiliate marketing: affiliate marketing basics and concept.
Module 2: Affiliate products to promote – niches research
In this module, Hatchett Franklin teaches you how to choose a niche product and the right product to promote.
Module 3: Building your asset
This is 17 packed videos that will walk through the domain name choosing, setting up your website, installing plugins, etc.
In a nutshell, he teaches you how to build your affiliate marketing website.
Module 4: Email marketing set up
Throughout this module, Savage Affiliates 2.0 founder, Hatchett Franklin will help you get a better understanding of email marketing and sales funnels setting. In fact, Franklin throughout these walkthrough videos will teach you how to build an email list using GetResponse and Click Funnels, how to set up a mass mailing and advertise your business to your list properly.
Module 5: Funnel setup
It is about how to set up a sales funnel that will help you build a mailing list while you are selling your own products or promoting your affiliate offers.
Module 6: ClickBank Training
With over 30 videos, Franklin teaches you about how to make money promoting ClickBank marketplaces product. The process is about choosing the right product within your niche, driving traffic through SEO on your affiliate marketing website, etc.
Module 7:Amazon Affiliate marketing
That will help you gain knowledge about how to make affiliate commission through the Amazon affiliate program. In this series of video training, Franklin will walk you through the process of creating a niche product website, how to choose a good product to promote, how to choose a buying intention keyword to write for, etc.
Module 8: SEO Google Traffic Training
In this module, Hatchett Franklin will show you the basics of SEO, how to drive free traffic from the Google search engine on your affiliate marketing website. It is a 29 packed video that will help you get basics knowledge about keyword choosing, on-page, and off-page SEO tactics, etc.
Module 9: Paid Traffic Training
Here Hatchett Franklin will walk you through the process of leveraging PPC ads to grow your business quickly if you don't want to wait until your website gets ranked on search engines before you start making money online.
This module contains 19 videos, and the focus is to help you get a better understanding of how to run ads campaign on effectiveness way on Facebook Ads or Google Ads.
Throughout this video series, you are going to learn how to set up and optimize an Ads campaign using Facebook Ads or Google Ads, different strategies and approaches to implement to get good results.
Module 10: Free traffic training
This is the model in which you will learn the various ways et methods you can implement to get free traffic on your website or affiliate offer. What you will discover in this training is about how to drive free traffic from forums, YouTube, Quora, social media and other free traffic sources you may know.
Version #2 Super plan
Come up with 3 additional training materials
1. ClickFunnels affiliate marketing
This module focuses on how to promote the ClickFunnels affiliate program to make an affiliate commission.
A briefing introduction to how to use the ClickFunnel product itself is provided, but you will need to sign up for the 14-day free trial or to buy the product itself to practice or master what you learned.
2. Launch Jacking affiliate method blueprint
Here Savage affiliates 2.0 founder, Hatchett Franklin shares technics, strategies and resources members can use to generate thousands of visitors on their website that will generate income for them.

3. Web hosting affiliate method blueprint
It is about making an affiliate commission by promoting web hosting service to your audience. Here Franklin will walk you through the process of signing up with a web hosting company and getting approved to how you can make money from it.
How much Savage Affiliates 2.0 cost?
Savage affiliates 2.0 has 2 membership plans:
Standard plan cost $197 one time fee
Super plan cost $297 one time fee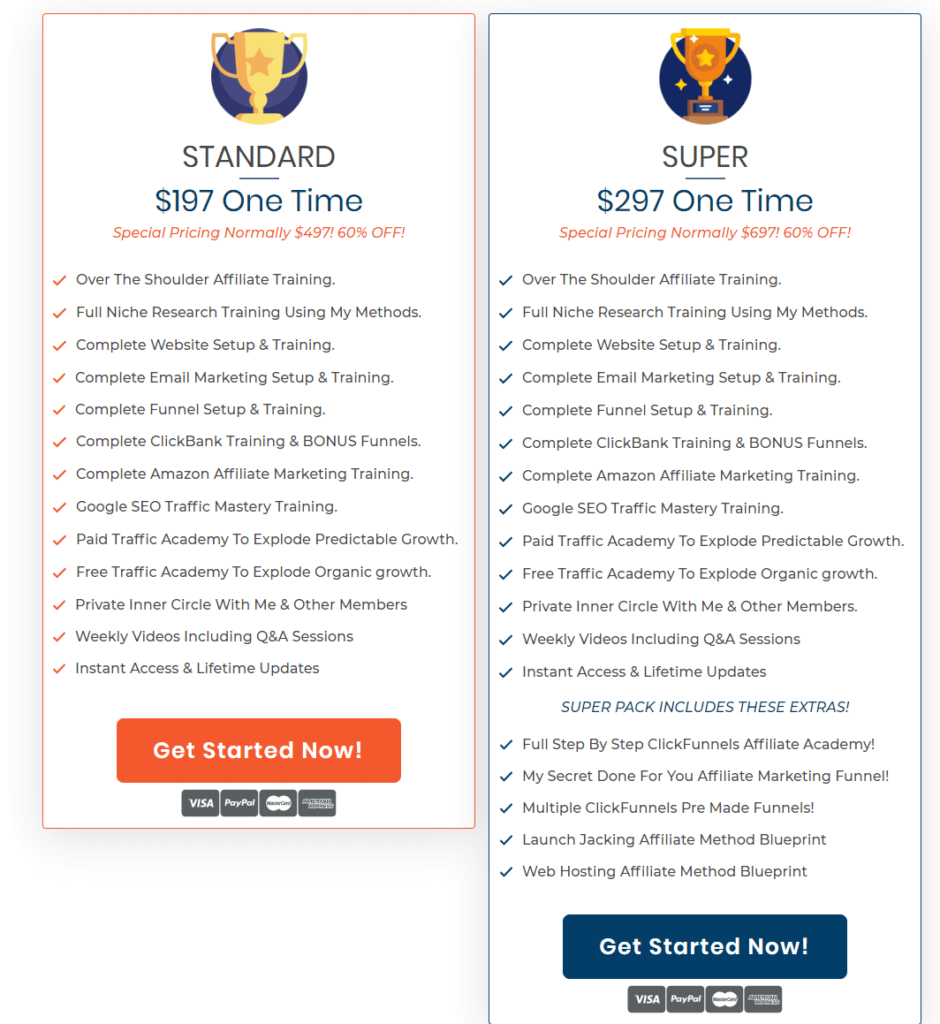 I would like before and end this Savage Affiliates 2.0 review, outline the pros and cons of this affiliate marketing course.
Savage Affiliates 2.0 pros and cons
Savage Affiliates 2.0 pros
The training covers all the basics about affiliate marketing
There is a private group where you can get help
Savage Affiliates 2.0 cons
You need to spend a lot of money on tools to make it work
Facebook group support is boring for me
Is Savage Affiliates 2.0 a scam?
No Savage Affiliates 2.0 is not a scam. It is a legit affiliate marketing training platform like Wealthy Affiliate where you can get knowledge about how to build a successful affiliate marketing business that will make you money.
Savage Affiliate vs Wealthy Affiliate
Before ending this Savage Affiliates review I would like to make a small comparison between Wealthy Affiliate and Savage Affiliate to make it easier for you to choose.
Savage Affiliates is definitely a legit and one of the best affiliate marketing training courses out there on the web you can choose.
But let's compare it with Wealthy Affiliate.
Cost involved
Savages Affiliate costs $297 or $197 for the standard plan. This is a one time fee and I found it affordable compared to other affiliate marketing courses in the industry.
The only downside about this training is that you need to spend additional cost on tools in order to make it work.
This is why I prefer Wealthy Affiliate over Savage Affiliates 2.0 because with WA I get not only an evergreen training but also at the same time tools such as web hosting (up to 50 websites), keyword research tool,… to build and grow my online business.
Is there a free trial
Wealthy Affiliate offers a free trial and members can try the tools and access 2 courses for free. And even more, they can stay as a free member as long as I want.
However, Savages Affiliates don't give a free trial.
Support
Wealthy Affiliate offers live support and has a large and amazing online entrepreneur community + 2 million members supporting one another.
As for Savage Affiliates, they offer support via their Facebook private group. For me this is distracting.
Which one covers more topics in his training?
Both cover various subjects in the affiliate marketing field.
But, Savage Affiliate covers topics such as Email marketing, sales funnels set up. This is missing in the WA training.
So which is the best to choose?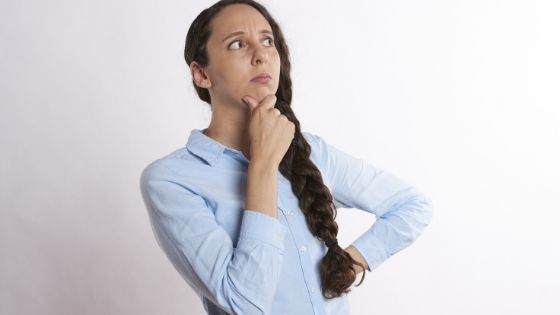 The best one to choose depends on your budget and the vision you have for your business
If you want an All-In-One platform, Wealthy Affiliate will be a good choice for you because it offers you not only affiliate marketing training but also tools to build your online business as I mentioned above.
However, if you don't want an All-In-One affiliate marketing platform – let's say you already have a blog and are looking for an affiliate marketing course to improve your knowledge, then Savage Affiliates seems to be the best choice.
Up to you…
I think this review of savage affiliates 2.0 has been helpful to you and it will help you make an informed and wise decision. If you like it, feel free to share it with your friends.
Be an ACTION Taker, SOW YOUR SEED TODAY!
To your success!!