Hello, and welcome to my website and my Trendvesti review.
If you have been introduced to the Trendvesti.com website and you are wondering if this website is a legit website to make $360 daily as they claim or just another scam that will waste your precious time, you are in the right place.
Throughout this review of trendvesti.com I will show you what exactly Trendvesti is, how does it work, and my honest point of view.
Without further ado, let's jump straight on our Trendvisti review to find out what exactly this program is about.
Trendvesti review summary:
Company name: Trendvesti
Website: https://trendvesti.com/
Owner: Unknown
Products/service: Paid To Read news website
Cost: free
Legit or scam? – Scam
SOW YOUR SEED TODAY rating: 1/10
Do I recommend this? – NO
What is Trendvesti about?
Trendvesti is a brand new GPT (Get Paid To) website that promises to pay users $8 for every single new they read.
They claim their site was designed to analyze breaking news and their aim is to help media and search engines generate a daily or monthly news feed. What you need to do to make money is to analyze news and give your opinion (interesting or uninteresting). As for them, you can analyze 45 news daily. This is more than $360 daily for free.
Sound good. Right?
But isn't this just a tactic to get you to sign up?
Who wouldn't want to earn $8 just by reading the news?
Who wouldn't want to earn $360 easily and effortlessly?
Everyone including myself would want to earn that kind of money by completing such simple tasks.
Right?
Think cleverly! If money was easy to earn like that, don't you think almost everyone would be rich in 2020? Am I exaggerating? No, I am not.
Also, read TwentyXpro review – best MLM opportunity for 2021?
Let's face the truth
I know that if you're here, you're a newbie in the MMO space.
I was also a beginner one day and I believed in these kinds of sites at my start.
But let me tell you from experience that it's only scammers who are behind this site and their goal is to make money on your back.
I'll tell you how.
The folks behind these kinds of sites instead of building a real business and working hard to make money online, base themselves on the interest that many have in making money online by designing site like this one to scam them.
They know that many people are desperately looking for opportunities to make money online to pay their bills, to put food on the table for their family, etc.
Instead of creating a real opportunity, they prefer the easy way to get rich by creating sites like the one they will close down and create another one and continue to scam people.
Here are some sites that work the same way like this one:
Let's move on to the next section of my Trendvesti review to find out how does it work.
Also, read Simple Traffic review – The best software to get traffic and signups for free?
How does Trendvesti work?
Trendvesti claims itself as Paid To Read email website. But in reality it isn't. Because you don't even need to read the news to get paid.
If you don't trust me, check out the site link (htpps://trendvesti.com) and choose "read news" and click on one of the links, then complete the equation and click on one of the buttons (interesting or uninteresting).
You'll see that you don't even need to read any news.
This confirms what I told you above. What they are interested in is having your email address and data. That's what makes them earn money.
Otherwise, all you have to do is sign up. Once registered, your task is to invite your friends to join Trendvesti.com, click on the so-called news, complete the mathematical equation and you will see your account filled with dollars.
But the truth is you won't be able to get it in your bank account.
How doesTrendvesti make money from you?
As I said, Trendvesti is a paid to read news website. But in reality, this website has only one purpose.
Their goal is to build a big mailing list that they will sell with third parties advertisers.
Those who join this site are interested in these niches: make money online, work at home jobs, etc.
So what they will do is to sell your email addresses with other spammers who will send you spam.
In addition, they can intercept your credentials (e.g. your password) to break into your other online accounts you own such as your email or PayPal accounts.
So my advice: avoid using the same email address and the same password when you create an account with any site. Especially with sites like this one, if you do, they will be able to log into your other account.


Is Trendvesti a scam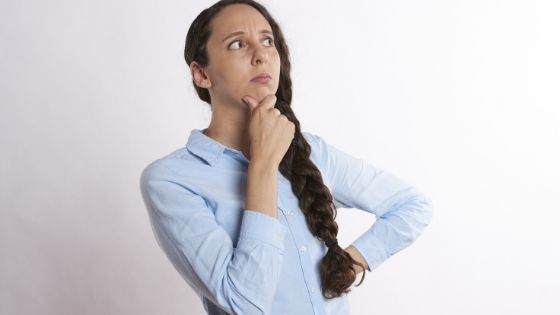 Yes, it is. Believe it or not, Trendvesti is a scam.
Just because the site is free and you don't have to invest a single penny in it doesn't mean you should ignore what you are told. It's free but is your time free?
Absolutely not. Stop contributing to make these scammers richer.
Let me tell you why Trendvesti is a scam.
This site does not reveal the identity of its owner. We do not know who is behind this site.
No privacy policy page on the site. This is another red flag that proves that their intentions are not good.
$8 per new you read is not reasonable:
People pay money to get visitors to their site. But any media platform or webmaster will pay $8 to have a visitor on their site. Unless the income they will make in return is more than that.
You don't have to visit the website in question to make money.
Don't you see that's unethical? I know that no online media is going to pay $8 to a site to have readers on their site.
But even if they did, they would normally have to wait for the visitor to visit the website before receiving the reward attached to the task. This is not the case with Trendvesti.
Also, read my Super Affiliate Accelerator review.
Trendvesti review: Pros and Cons
Trendvesti review: Pros
Any pro
Trendvesti review: Cons
They don't pay users for their effort
Time wasters and scammers
They make money on the back of users -unethical business
My trendvesti.com FAQ
What is Trendvesti.com?
Trendvesti claim itself as a paid to read news website. But in reality this is data harvest website that aim to scam people.
Is Trendvesti a scam?
Yes, Trendvesti is a scam and time waster. Don't waste your valuable time using it.
Is Trendvesti a BBB accredited company?
No. TV is not a BBB accredited company.
Who is the owner of Tendvesti.com
We cannot find the owner's identity. They hide their identity so that they can create other websites and still scam people.
Can I get paid from this website?
Absolutely not. This website is a scam. You will see your account filled with money but in any way you will not be able to cash it out to your bank account.
My verdict
Trendvesti is a scam and my advice is to stay away from this website.
The people behind this site will use you to make money but they will not pay you for your efforts.
If you are looking for a legit and geniune way to make money online, then affiliate marketing is what I recommend you. The best part is that it is free to get started.
It's the way millions of people including myself make their living online.
And this is the platform that helped me earn my first dollars online.
Free to join and no credit card required.

I hope my Trendvesti review helped you know more about this website. You know what this website is about, how it works and the best part you have in a good position to make a wise decision.
My read post:
Volutic review: Is it a scam or legit paid to read email website?
Gramfree review: Big scam or legit?
OgTask review: Scam or legit website to make $100 daily online?
If you found my review helpful, please share it with your friends.
Do you have a question? What do you know about this website? Share you thoughts below on the comment section and I will respond to you ASAP.
Be an ACTION taker, Sow Your Seed Today.
To your success.