Welcome to my Tube Mastery and Monetization review for 2023.
YouTube is the second biggest search engine after Google and the way to go for the internet marketers who want to use this medium to make money online.
In fact, experts report that 44% of people are more likely to buy a product after watching a video about it.
Not to mention that YouTube ads revenue hits $6.9 billions in the last quarter of 2020 (according to Business Insider). That make sense not for internet marketers but also for people who just want to monetize their channels with the YouTube partner program (ads).
And if you have been searching for the best YouTube training, likely you have come to Matt Par's Tube Mastery and monetization course. But you still wondering if this course is legit training or another hyped and scam program designed to rip off your money. Or maybe you are wondering if Matt Par is a a scam or a scammer?
Alright!
In this review, we will get you covered.
You will know:
What is Tube Mastery and Monetization is about,
About Matt Par and his business track record,
What is inside the course,
The pro and cons and my final honest point of view.
Without further ado, let get started with Matt Par's course review to find out if it is a scam or not. If not a scam does it worth your money or not.
Tube Mastery and Monetization by Matt Par review summary – company overview
PRODUCT NAME: Tube Mastery and Monetization
OWNER: Matt Par
WEBSITE: https://go.mattpar.com/
TYPE OF PRODUCT: Video marketing on YouTube
COST: $997 one time fee – get a 50% with this link (just use this discount code "500OFF")
IS TUBE MASTERY AND MONETIZATION A SCAM? No
SOW YOUR SEED TODAY RATING: 9/10
DO I RECOMMEND THIS? Yes
What is the Tube Mastery and Monetization by Matt Par is about?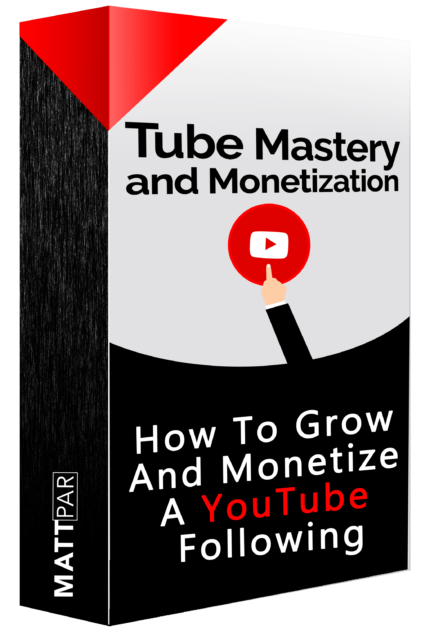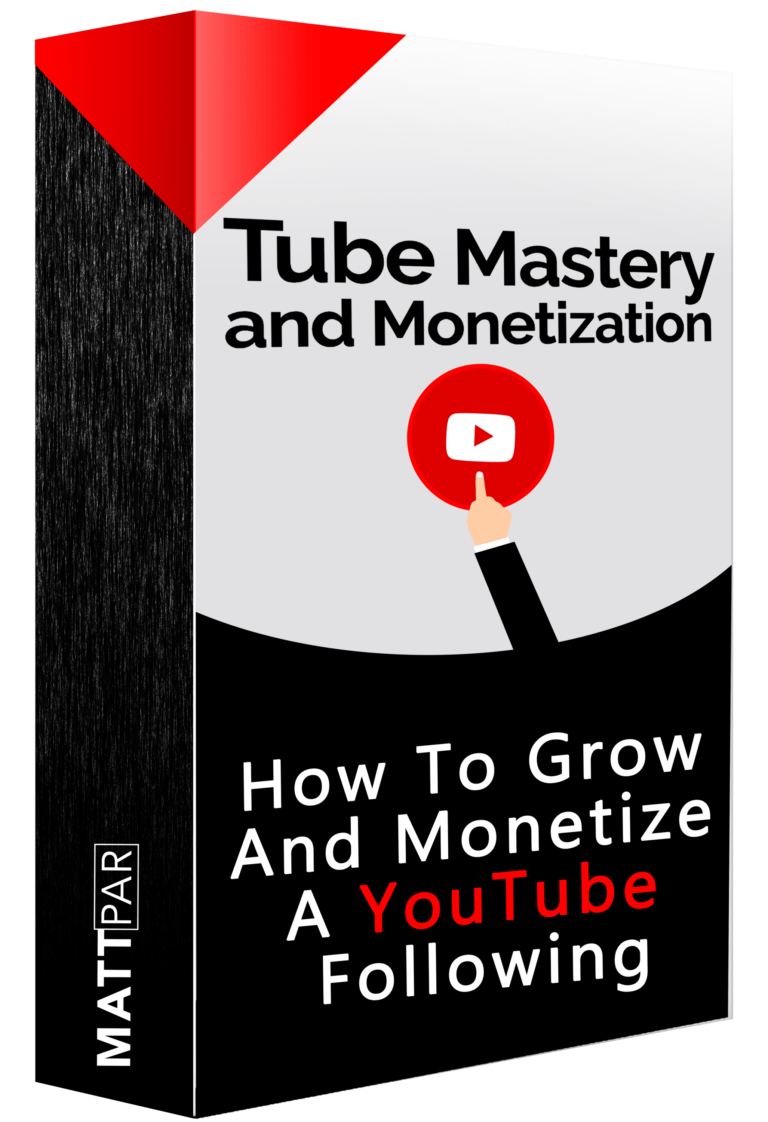 The Tube Mastery and Monetization as its name suggest is an online training course that that teaches you how to make a passive income on YouTube, one of the biggest search engines.
The course has been designed by Matt Parr, a successful and six Figure YouTuber and he teaches you from start to finish how to set up a successful YouTube channel and then turn it into profit faster.
Video marketing is on trend and expert report that its conversion rate is high after email marketing. And we know YouTube marketing can also be used to build a mailing list, increase trust and brand awareness.
So learning how to build successful YouTube channel and how to monetize it is important.
About Matt Par – scam or a scammer?
As I said earlier, Matt Par is the guy behind the Tube Mastery and Monetization course.
First and foremost, he is Youtuber and according to public information, he started publishing videos on YouTube when he was 14 year old.
He has 9 + years of experience in the field.
Some people as looking for Matt Par review. And some are asking themselves if Matt Par is a scam or not.
This is because they have heard other YouTubers saying Matt uses fake YouTube play buttons to lure people.
But because someone is taking badly against some else is not enough to conclude he or she is a scam or a scammer.
Right?
Another complaint around Matt's TMM'scourse is claiming he has 9 channels and not revealing the 8 ones. The Only one most people know is the one that targets the make money online niche he named Make Money Mat.
Here below is Matt Make Money channel and he has 221K subscribers at the time I was writing this review.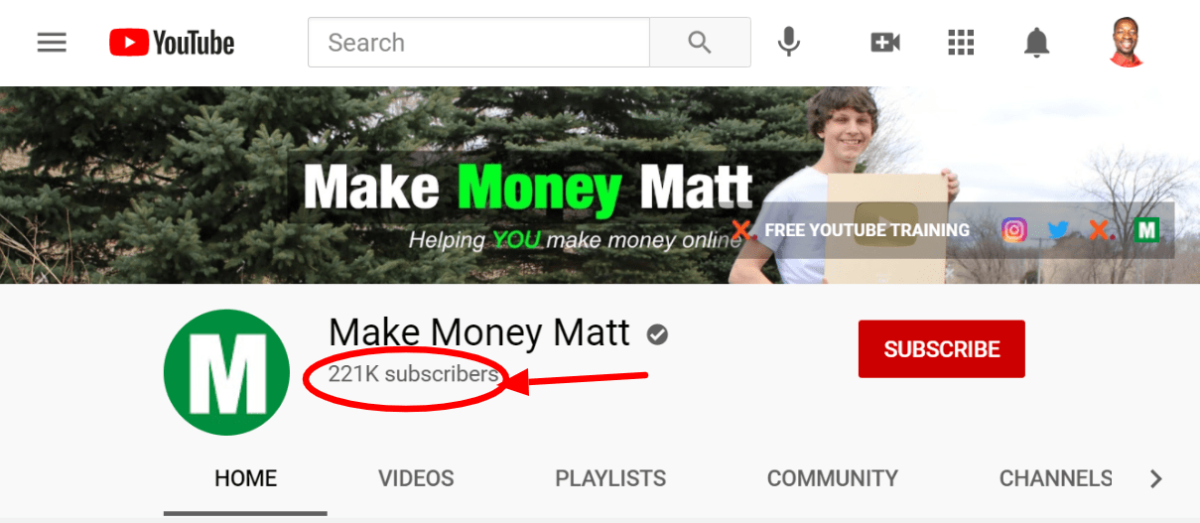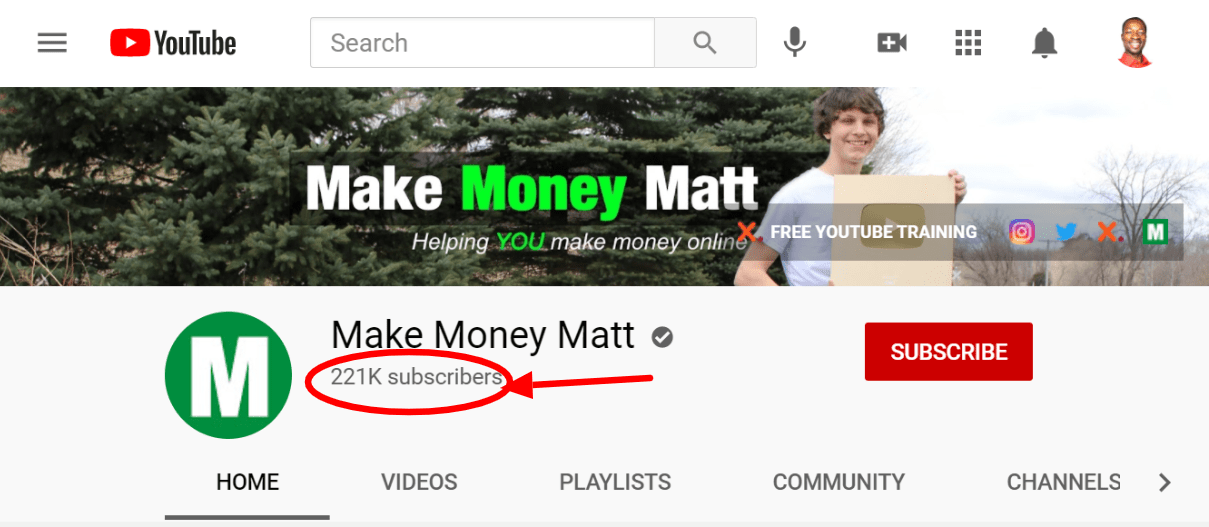 The others 8 channels are not revealed to the public.
According to Matt Par, he is not revealing some of his channels because he doesn't want to get subscribers who don' have an interest in what he does in these channels that will lead to poor engagement and harm his SEO effort. I think it makes sense.
At least, Matt has debunked their lies.
Watch the video below where Matt debunks all these speculations.
So Matt Par is not a scam. Here below are some of his students testimonials.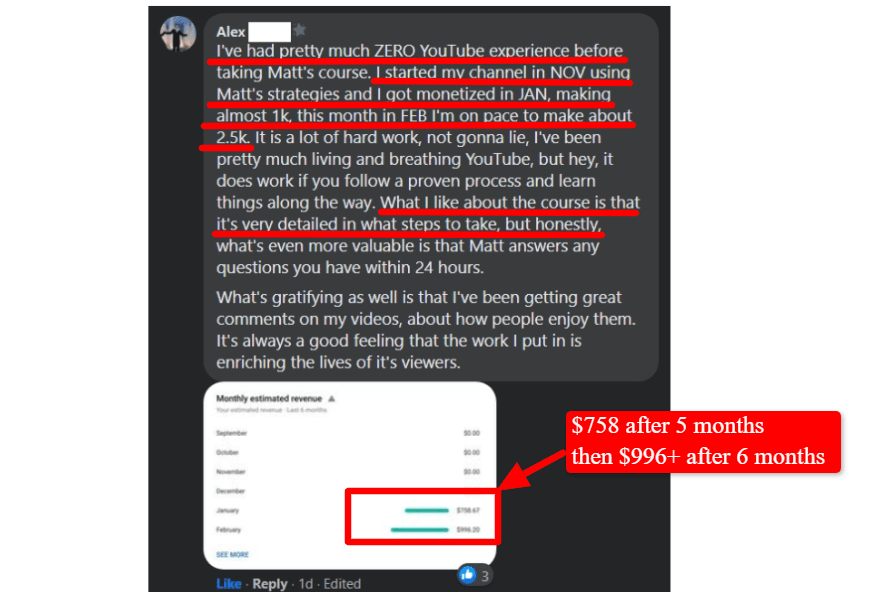 As you can see above there are people who are making money thanks to his training. Calling him a scammer or the Tube Mastery and Monetization a scam doesn't make sense.
Another testimonials from real students.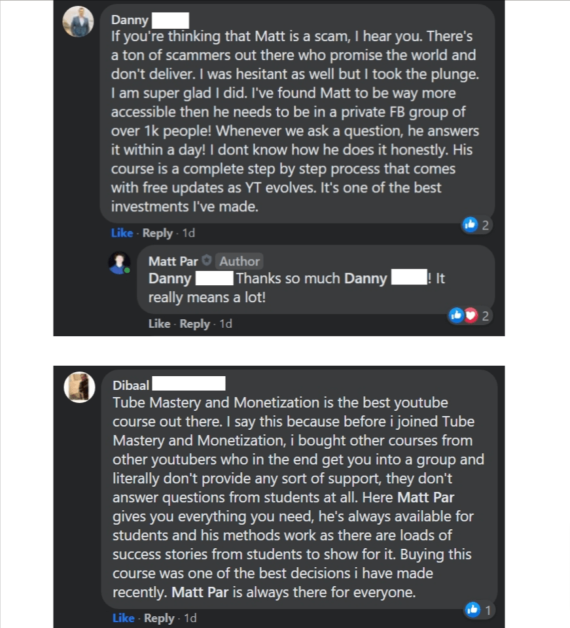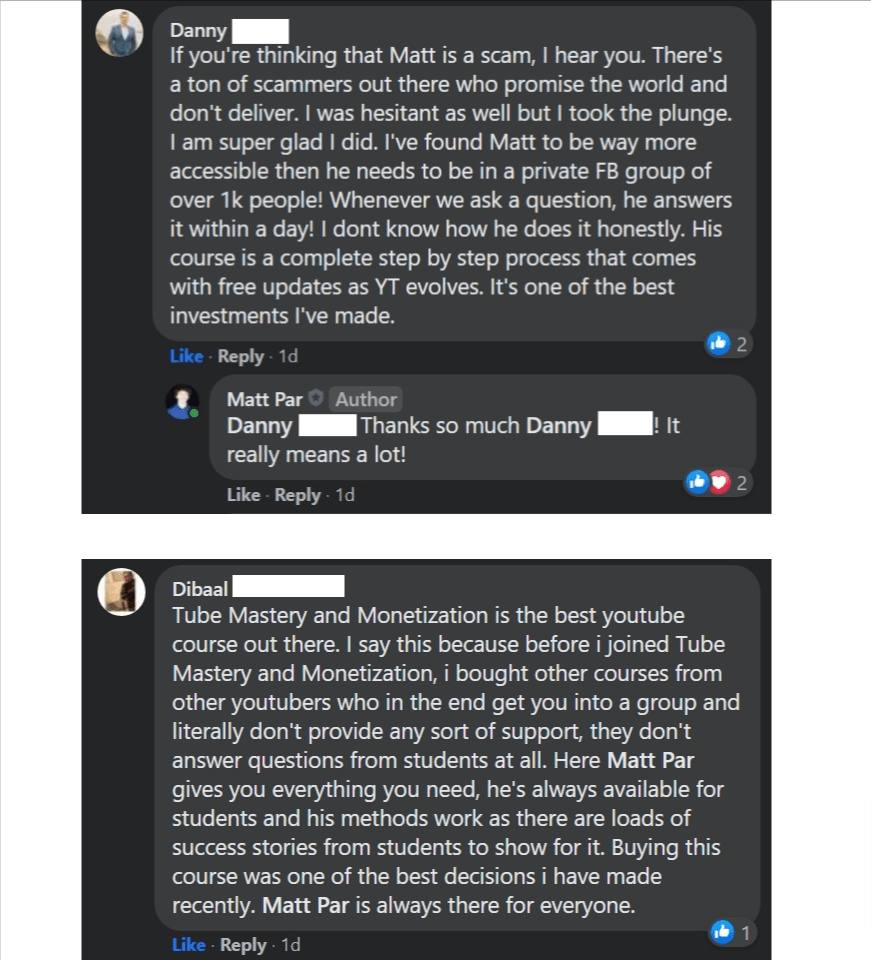 Inside look at Matt Tube Mastery and Monetization course
This is a complete and a step by step course that will arm you with the required skills you need to succeed in your journey of starting an affiliate business on YouTube.
Here is what you will learn once inside the course:
Modul 1: Course overview
Module 1 is about an overview of the TMM's course blueprint.
In this module you will know what you will be learning inside the whole course that is was subdivided into 3 phase:
Module 2: Choosing a niche
This module will help you set up what I call the foundation of your business: niche choice.
In this module, Matt will show you how to choose a profitable niche and get started.
Not only he taught you what constitutes a profitable niche, but he also shows you profitable niches and the best high CPM niches you can pick and quick start your business.
Also, read Affiliate Lab review – learn how to build and flip a six-figure niche site
Module 3: Setting up your channel for success
In this module, you will be learning:
what Matt Parr call the 33 rules and how to use them,
How to do keyword research for YouTube,
How to strategically plan your content.
He will also show the best YouTube tool you can use to boost your growth.
Module 4: Uploading your videos
This module is about optimizing your videos for a better taking.
You will be learning:
Where to find free content to make your videos,
How to edit your videos for free,
How to design the thumbnails of your videos for a higher CTR (Click Through Rate),
How to systematize your videos and much more.
Module 5: the grow module
As I said earlier in this Tube Mastery and Monetization review, the course has been broken down into 3 phases.
Here is the start of the second phase where you will be learning how to grow your YouTube channel faster and quickly.
Here is this module, you will know how YouTube algorithms work and the way you can get more exposure to your content, when to upload your videos, myth about video marketing on YouTube, and much more.
Module 6: The monetization module
This is the module where things become interesting as Matt will be sharing with you the best ways to make more money than other Youtubers, ways to monetize your channel, and also his favored way to making money with his own YouTube channels.
Module 7: Scaling your channel
This module is about scaling your business for maximum results.
Inside this module, you will learn how to outsource content and also people to help you edit your videos.
If you don't know where and how to get the right freelance to do that, don't worry because Matt Par gets you covered. You will get his script he uses to find and hire employees to help you grow scale your business to the next level. You just need to fill the blank form and that is all.
Now, you may be wondering how much all these will cost you.
Move with me in the next section of my Tube Mastery and Monetization review to find it out.
How much does the Tube Mastery and Monetization course cost?
The Tube Mastery and Monetization normal price is $997 one time. Matt offer discount from time to time to help more people get started.
Just click the button to see if there is a discount available right now.
If you click the above link and the discount I not available, apply this coupon code "500OFF" in the checkout page in the voucher code tab.
You have also the option to pay $366 for 3 months payments. Coupons code apply for this option too.
What do you get for your money?
If you are convinced this course is for you and you buy Matt's YouTube course, here is what you get:
Full access to the Tube Mastery and Monetization training where he will teach you how to start, grow and monetize a hyper-profitable YouTube channel from complete scratch.
Instant access to the Tube Mastery Mastermind Group where you can get support and help from other successful students and even from Matt Par himself,
List of 100+ profitable niches and example channels to help you quickstart your business the right way,
Fill-In-The-Blank Video Script Templates to help you systemize your channel and be more productive,
Personal brand channels,
Tube Channel Case Studies, and more.
Also, read Entre Institute review – Get coaching from a million dollars company owner.
Who is this course for?
This course is for every Internet marketer or online entrepreneur who wants to master video marketing on YouTube.
No matter if you are just starting out or if you are a Youtuber struggling to get your videos ranked, or if you are struggling to get more retention and subscriber, this course is for you.
Matt is an expert in this field and this course will lay down your path to success, scale your business and make steady and passive income from it.
The best part, you don't even need to show your face. Plus the start-up cost to starting a YouTube channel is low – not to say free.
Does the Matt Par Tube Mastery and Monetization's course work?
The course works. But the honest answer is that it won't work do everyone.
It will not work for you if you are not ready to learn and apply what was taught inside the course.
It won't work if you are not ready to put the work in and to stay consistent along the way.
The truth is you don't even need to show your face on camera to make your YouTube channel successful.
But you still need to do the work. That is recording interesting and engaging videos, uploading and optimizing them to SEO, etc. The training teaches you all the strategies to apply.
And the foolproof it work is that there are hundreds of students who had success with Matt training.
Take a look at the testimonials BBB below.

And that is not all. Here are other success stories. Image below

There are even video testimonials you can find by checking out this link.
Tube Mastery And Monetization by Matt Par review – the Pros and cons
? What I like
✔The business model taught is proven to work,
✔ Video marketing is a must-have skill everyone internet marketer need to develop,
✔ Matt Par walks his walk and talks his talk – he is a successful and a six-figure YouTuber,
✔ Complete and step by step training – easy to follow
✔ You can make money without snowing your face on the Camera,
✔ A Lots of success stories – foolproof the training works of you apply,
✔ The course has been updated recently to version 2.0.
✔ There are a lot of bonuses to grab,
✔ Access to their Facebook private group for Networking and support,
✔ 60-days money-back guarantee. If you are not happy with your purchase
? What I don't like
❌ The course price I a bit expensive (don't forget to apply the coupon code),
❌ It is not a get-rich-quick scheme and you will need to work it if you want it to work for you.
Are there other alternatives to the Tube Mastery and Monetization
The straightforward answer is yes.
If you found, the Matt Tube Mastery expensive or for any reason if this course is not your first rodeo, here is another YouTube Training course (if it is solely a YouTube training you are looking for).
Affiliate marketing is a proven and legit way to make money online and video marketing is not the only method you can promote your offer online and make commissions.
You can do affiliate marketing through blogging (my favored one) and training courses such a Wealthy Affiliate (recommended course), Savage affiliates, Income School Projector 24, etc teach you how to build a successful affiliate marketing website. You have also PPC ads (paid ads) as a way to affiliate marketing.
Here is my top best affiliate marketing training courses you can check out and pin one to get started.
Tube Mastery and Monetization's FAQ
Is Tube Mastery and Monetization a scam?
No, the Tube Mastery and Monetization course is not a scam. This is a legit course that teaches aspiring online entrepreneurs how to start a successful and profitable YouTube channel from scratch.
What is the Tube Mastery and Monetization 2.0 about? Is it different from the 1.0 version?
Tube Mastery and Monetization 2.0 is a new update of version 1.0. With the consistent YouTube algorithm change, Matt has updated the course with new training materials.
Is Matt Par a scam?
No! Matt Par is not a scam. People were jealous though. He is a real person and thousands of people had success thanks to his course and permanent guidance within their private Facebook group.
What is make money Matt course?
Make Money Matt course is the same course we are talking about. The TMM's course. Actually, there are no other courses Matt offers.
You can sign up for his course here.
What is Matt's net worth?
Matt Par makes money from various ways such as course sales, YouTube revenue, private consulting, and investments, and his revenue is his net worth is estimated to $500,000.
Final thoughts…
Video marketing I on a trend and if done right it can increase your offer conversion rate. Not to mention the ads revenue potential.
The Tube Mastery and Monetization by Matt Par is a great course and hundreds of people had success with their channels thanks to this course.
There are a lot of Tube Mastery and Monetization reviews from students out there.
And sure if you apply what was taught in the training you will see yourself building a successful and profitable YouTube channel ready to generate a steady and passive income for you.
It is good to have someone who knows his stuff as a mentor.
So this course worth a try.
The best part it comes with a 60-day money-back guarantee.
That being said, I hope you found my Tube Mastery and Monetization review helpful.
Be an ACTION taker, SOW YOUR SEED TODAY!
To your success!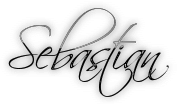 You may also like…
Welcome to my Fat Stacks review of 2023. Want to know if the Niche Site…