Whether you are a 9-to-5 worker looking for a legit and proven way to make extra money online or a blogger who wants to monetize your content, learning how to write an eBook and make money online worth it.
In fact, selling eBooks either on your own blog or on Amazon Kindle Publishing can make you a passive income. And it's this gold mine called "passive income" that everyone is digging to find out.
Right?
However, the process of writing and selling an eBook seems to be daunting for many of us. Is the game not worth the candle?
I think so…
So, if you want to write an eBook and make money online while working full-time or to do it full time you've come to the right place.
In this post, I will walk you through the process of writing your eBook to making your first sales.
Here are the points I will be covering:
– I will show you how to find and validate a profitable eBook idea first.
– Then I will push you into the process of writing your first eBook.
– Finally, I will show you where and how to sell your eBook and then make your first sales.
But before we get into the nifty gifty of how to write an eBook and make money on the side, let's start with a solid foundation. Your WHY & the "TODAY's WHY"?
Why do you want to write an eBook to make money & why you need to do it today?
Let's start with your WHY!!!
What is your " WHY" to writing an eBook?
You know many people plan to write an eBook and make money with it, but only a few people can go beyond, and reach their goal.
Do you know why? The answer is so obvious and it will surprise you. That's because they don't know their "WHY".
For instance, when I first started my blog, my WHY was to make an extra income to supplement my day job salary then over time (when I am making a sustainable income from it) quit my day job and be a full-time blogger.
That is what pushes me to still working every day to get there. I haven't yet reached my goal of becoming a full-time blogger, but I have managed to add a 4 digit income to my day job salary.
What I want you to know is that…
All the actions we take every day are always motivated by something.
Trust it or not, those who achieve their goals have always a deep motivation.
They know why they leave their bed every day – They know why they do this and that, and why not that.
Knowing your "WHY to writing your eBook" can help you in the process.
This can help you overcome small obstacles and make your dream come true.
Whether you want to be a future bestseller on Amazon or you are looking for a Nobel Prize in Literature or whatever, you need to start building a solid foundation – know your "WHY".
Have you identified your WHY? Is it worth it?
If yes let's move on with the "TODAY WHY"!!!
Why do you need to write an eBook today? – the "TODAY WHY"
There are several reasons that should motivate you to write and sell an eBook today.
Are you already thinking about money? Yes, money!
Writing an eBook can generate a passive income for you.
But before you make money with your eBook, you need to sell it. Right?
So, to make this dream of making passive income with your eBook a reality, it must have a market demand.
Because no sales, no passive income! Right?
So let's see how the market trend is in the eBook segment.
The market trend in the eBooks segment
The Number one reason to get into the eBook publishing industry is the market trend.
In the eBook publishing industry, audio publishing has a hot trend, but eBook publishing is not to be neglected.
Indeed, the statistics forecast an annual growth rate (CAGR 2019-2023) of 2.7% by 2023 according to Statistica.


Does it make sense?
If there can be revenue growth, it is because the number of eBook readers is growing, therefore sales growth. Or maybe while the number of readers will remain the same, eBooks' publishers will increase eBooks price.
The truth is that competition is tough. And when the competition is tough, what do we do?
There are only two options to get the market:
Either we reduce the products price, or
We innovate to get a piece of the cake.
Just to say you can be quiet. It won't be the case.
Let's leave the debate and face the truth. The image below shows us the user penetration rate in the eBooks segment.


Sound good!!! Right?
I think so. As you can see, the number of people who read eBooks is growing. That means the chance of your eBook getting readers is high if really it responds to a specific need. And this is what we will figure out in the next section of my step by step guide on how to write an eBook and make money on the side.
Let's move on!!
How to write an eBook and make money on the Side?
An eBook or a book is more than just words and sentences in it. I just want to say you need to gather a few elements before you start the writing process. One of the most important of these elements is an eBook idea or subject that really solves a problem in the market.
So you need to…
Find a profitable eBook idea
If you really want to write an eBook and make money on the side, you need to find a profitable eBook idea first.
The main obstacle that prevents most people from getting started in the eBook business is finding a subject to write about.
We often hear these words:
"I want to write an eBook to make money, but I am in short of an idea".
"I don't know what to write about!"
Are you in short of ideas to get started?
Here's the way to go:
1. Find a gap in the market and then write your eBook to meet it
Writing an eBook that sells itself is writing an eBook that meets a need, that solves a problem.
People will always spend their money on a product or service that solves their problems. With a little strategy, you can find a gap in the market and meet it by writing your own eBook.
If you are a blogger, for example, you probably already have a niche on which you are blogging on.
Thanks to web analytics tools like Google Analytics and Google Search Console, you can know how your visitors interact with your content:
Pages they visit the most,
The searches they performed and landed on your site,
The number of mins they spend on your pages,
The kind of question and query you get from your audience, etc.
These data can help you know their needs, the area in which they are struggling and need help.
Even if you are not a blogger, thanks to the Internet, you can research and find topics in which people are more interested. Most importantly, you can detect the topics they are struggling with.
For this, you can use forum sites and Q&A sites like Quora or Yahoo Answer.
Another best way to find out what your audience is searching for is to use keyword research tools such as JAAXY or SEMruch…
Jaaxy is my best Keyword research tool when it comes to finding an untapped niche or a keyword to write about. Because the data it provides is useful and accurate.
You can read my full review of JAAXY here.
2. Evaluate your skills, passion, and hobbies
You don't need to reinvent the wheel.
You can simply base yourself on your passions or interests, your hobbies, or even your professional experiences and find out an eBook idea.
To help you, answer the following questions:
1. What do you like doing in your spare time or what do you spend most of your free time doing?
2. In what field or in what kind of service or activity do people seek your help?
3. In your professional area, what skills have you acquired? Can it be useful and beneficial to someone else?
Try to answer these questions, I am sure you will come up with an eBook idea to write for.
Once you have an idea in mind, write it down in your notebook, and don't neglect any of them. You can then analyze each of these ideas and choose the one you think is most useful to your audience.
Related post: How to find a profitable niche for your online business
Does your eBook meet a need? Validate its profitability
Once you have found your eBook idea, you can then do some researches to find out if it meets a need or not. In other words, to find out if your ebook idea has market demand.
Consider these tips to validate your eBook idea:
1. Join forums related to the niche of your eBook topic
Joining forums related to your book niche can help you not only find an eBook idea but it can also help you validate its profitability.
Having already your subject or idea in mind, you can check out treads related to your niche and see how people are engaged or react. If you can find for example 5 to 10 treads in a forum with a lot of comments in your niche, this is already a good sign.
2. Create a survey and distribute it to your audience
To do this, you can use these free tools Google Forms or QuestionPro to gather people's opinions on your future project.
Let's say you are a blogger and you already have a mailing list, you can create an email survey and send it directly to your subscribers and get their feedback on your future project.
However, getting feedback through email surveys takes time because response rates are often low.
The best way to receive real-time feedback is to run the survey directly on your blog using an intercept survey tool.
3. Use Search Engines to find information on the web
The Internet is accessible to everyone, and it is free.
Why not use it to gather some data that will help you to validate your eBook idea?
Just google the subject of your eBook on the Internet. By doing so, you will know if your future eBook has market potential or not.
You are probably wondering how to know if there is any interest in my subject by doing a simple search on the Internet?
Alright…
The purpose of this research is to collect some data: the number of "comments" on the subject through the pages you visit, the number of "sharing", the number of "likes", etc are signs that there are people who have some interests in the subject.
See the image below – 175 comments in less than a month at the time I was writing this post.

Don't forget to consider when comments are made, when the article is published, etc.
Also, the number of search results that Google shows you are a sign there are people interested in the subject. And don't neglect related terms Google shows you below the search results.
4. Visit Amazon and find out best-selling books or eBooks in your niche.
If you want to publish your eBook on Amazon Kindle Publishing, why not have a look at the eBooks/books already published in your niche.
That will help you figure out what eBooks/books are the best-selling. What is important is that at amazon you can browse the eBooks by category, find what you are looking for easily, have an idea of what people really enjoy by checking the review tab. Check the 1-star reviews to see what readers are really looking for.
Now that you have found that the niche of your eBook meets a need and has market potential, let's find out…
How to write your eBook?
We are there now!
1. Give your eBook a catchy title
Before you start writing your eBook, you must find a title for it. Right?
Quick advice for choosing your ebook title:
1. Make it short and clear – it may tell people what your eBook about.
2. Make it catchy, and memorable.
3. Subtitle it, then highlight its benefits and make it more clear for your future customers to understand.
Show your customers how your eBook can help them, how it can resolve their problems.
4. Get inspiration from your competitors.
Amazon is there and you can see how best-sellers are titling and subtitling their ebooks/books.
2. Start writing your ebook
After giving your eBook/book a catchy title, the next step is to start writing it.
There is no magic formula for writing. All you have to do is write, write, and write.
But to achieve your goal, you will have to be organized and follow certain guidelines to have an eBook/book that will appeal to your customers.
3. Create some catchy headlines & sub-headlines
To facilitate the writing process of your eBook, the best thing to do is to start thinking about the headlines and sub-headlines you should have in it.
4. Set up a table of contents
Organize your headlines and sub-headlines in the form of a table of contents. This will allow you to remain accurate in the writing process, to know at what stage you are, what is being done – what you still have to do, etc.
5. Use good tools to write your eBook and make money
When we talk about writing eBooks and making money on the side, some people think you need special software to do so.
However, it isn't. You can simply use your Microsoft Word software for that. You just need to save it in pdf format.
Or instead, use Canva, a free and powerful tool to create and design your eBook.
Google Docs is also an excellent tool that can be useful too.
But…
If you are a blogger and you want to convert some of your posts into a pdf file, a tool like Bicon.by can be useful to you. It helps you convert any blog post or page into an eBook in just a few clicks of the mouse.
Grea tool even if you are just looking to generate leads because it can be integrated with most email marketing tools such as Aweber, Mailchimp, Getresponse, etc.
Attention!!!
Does it make sense to convert your blog post to an eBook and sell it? Does it make sense?
If you want to do so, try to add value to your eBook content.
6. Add some relevant images into your eBook
Having images in your eBook is very important. It is also another way to communicate with your reader.
Indeed, images if they are well used:
Helps the reader to better understand what you are talking about,
Make your content reader-friendly.
7. Hire a proofreader to edit your ebook for you
Have you finished writing your eBook?
Now it's time to edit it and make it grammar and spelling errors free for your customers. You can do it yourself or hire a proofreader to do it for you.
Remember that book or eBook publishing is a business (your eBook too). It will not only convey your business's reputation but also your own image.
Therefore, if you're poor in writing like me, finding a proofreader that will help you correct mistakes will contribute to its success. Freelance portal sites such as Upwork, Fivver, and Problogger can help you find out a proofreader easily.
Alternatively, you can use grammar and spelling error checkers tools such as Grammarly or ProWritingAid to correct mistakes and have a few members of your family or friends read it and then offer you their feedback.
8. Design a cover for your eBook – make it very sexy to seduce your customers
If you want to write an eBook and make money you will need to have a marketing approach in the process of setting up your eBook business.
"Clothes don't make the man" and "You can't judge a book by its cover". May be!!
Trust me or not, in the online space, the clothes make the man. If the cover, as well as the title of your eBook, is not catchy even if the content is filled with valuable resources, you will not make even a cent with it.
How to design your eBook cover from scratch?
You can create your eBook cover yourself, as you can go to 99Design or Fivver to hire a graphic designer to do it for you.
To do it yourself, you can use for instance Canva.
Canva is an online graphic design tool with drag-and-drop features that can allow you to create all kinds of designs for free.
Just create a free account here.
Once in your account, you will see "create a design. Use the direction arrows to find the type of design you want to create.


Here we need to create an eBook cover, so we choose "book cover", choose the template that matches your eBook idea or subject.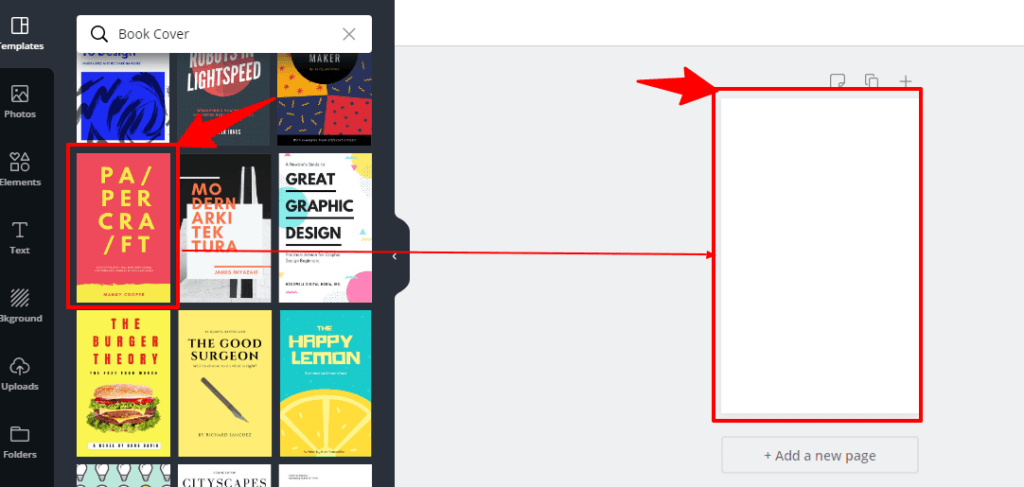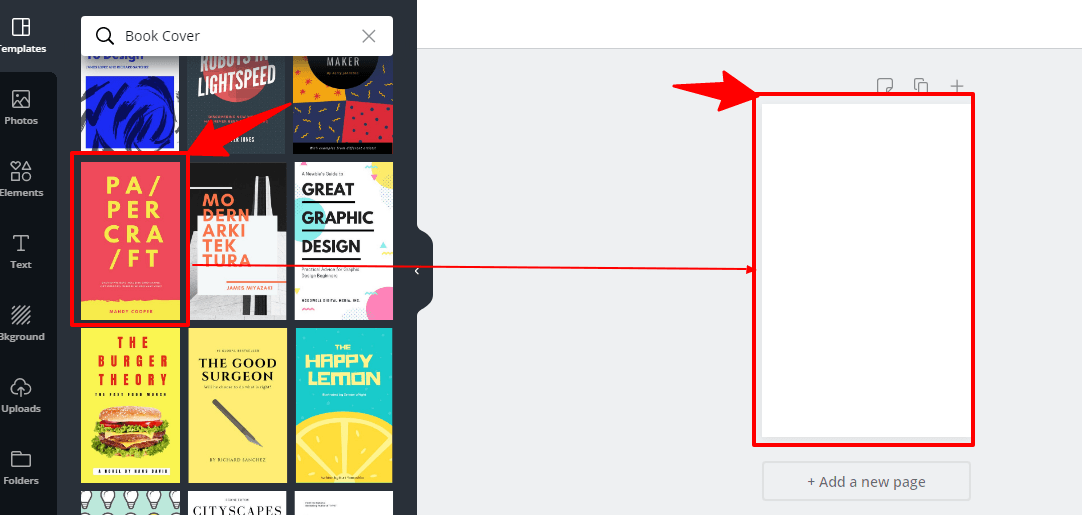 Now, let your creative imagination guide you. For example, you can add/remove text, stickers, icons, and images as you want.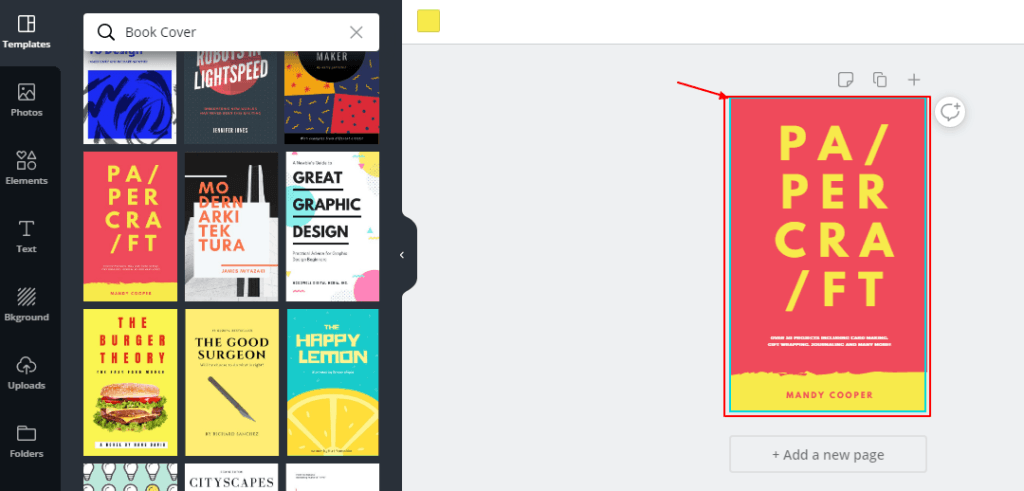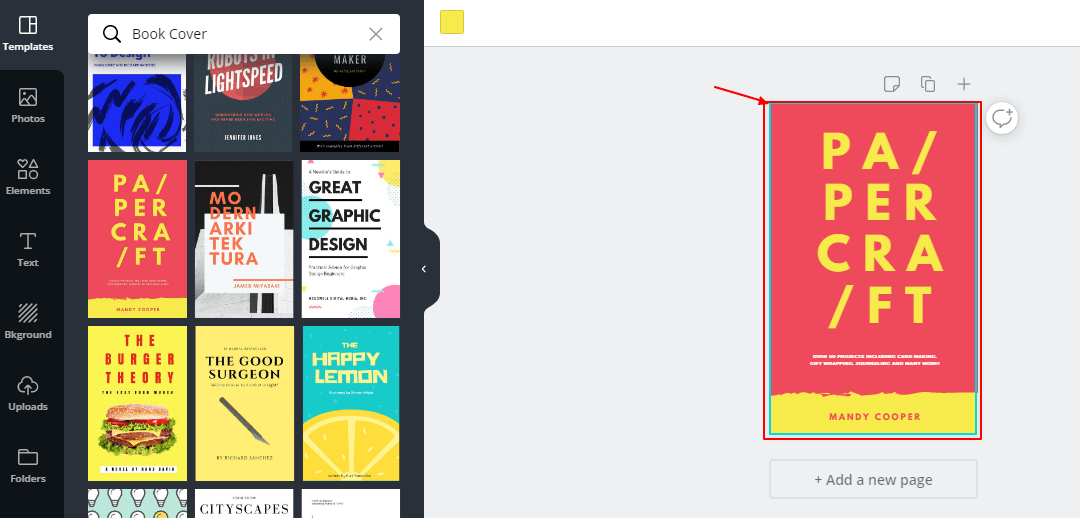 Here is an example of a 3D eBook cover I created from scratch. ??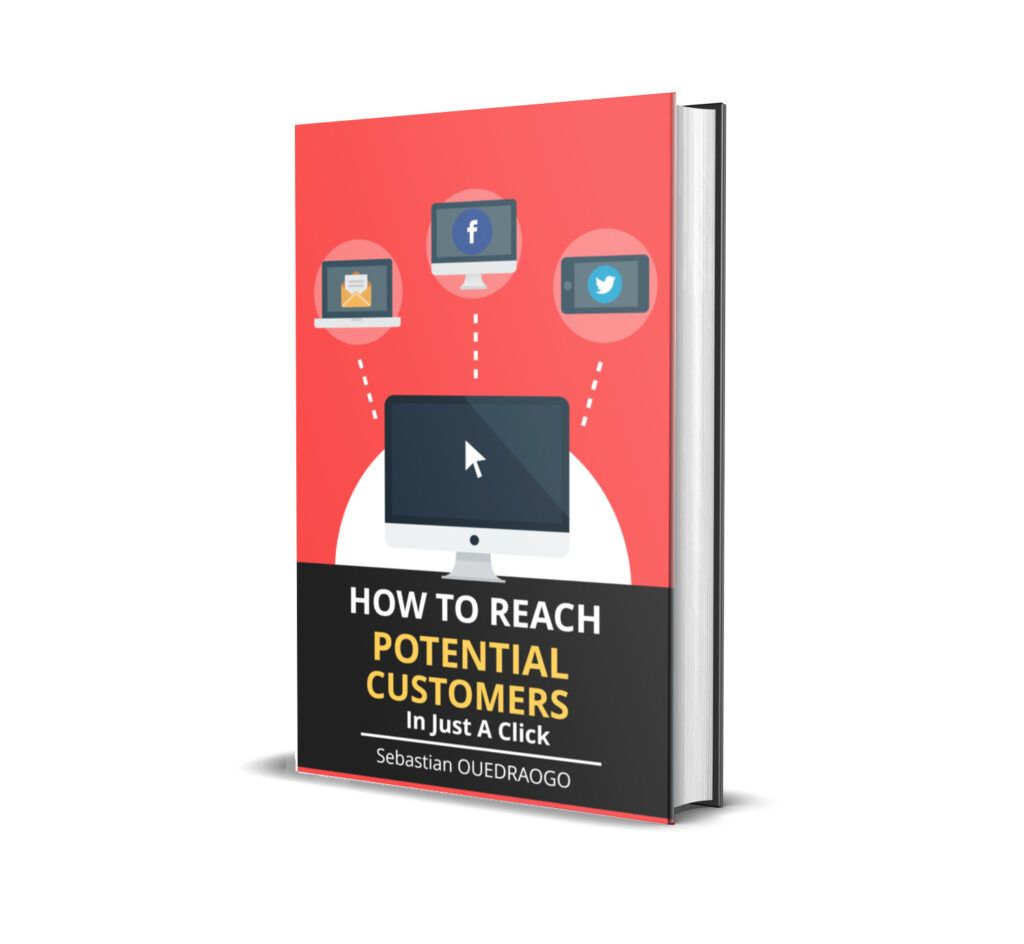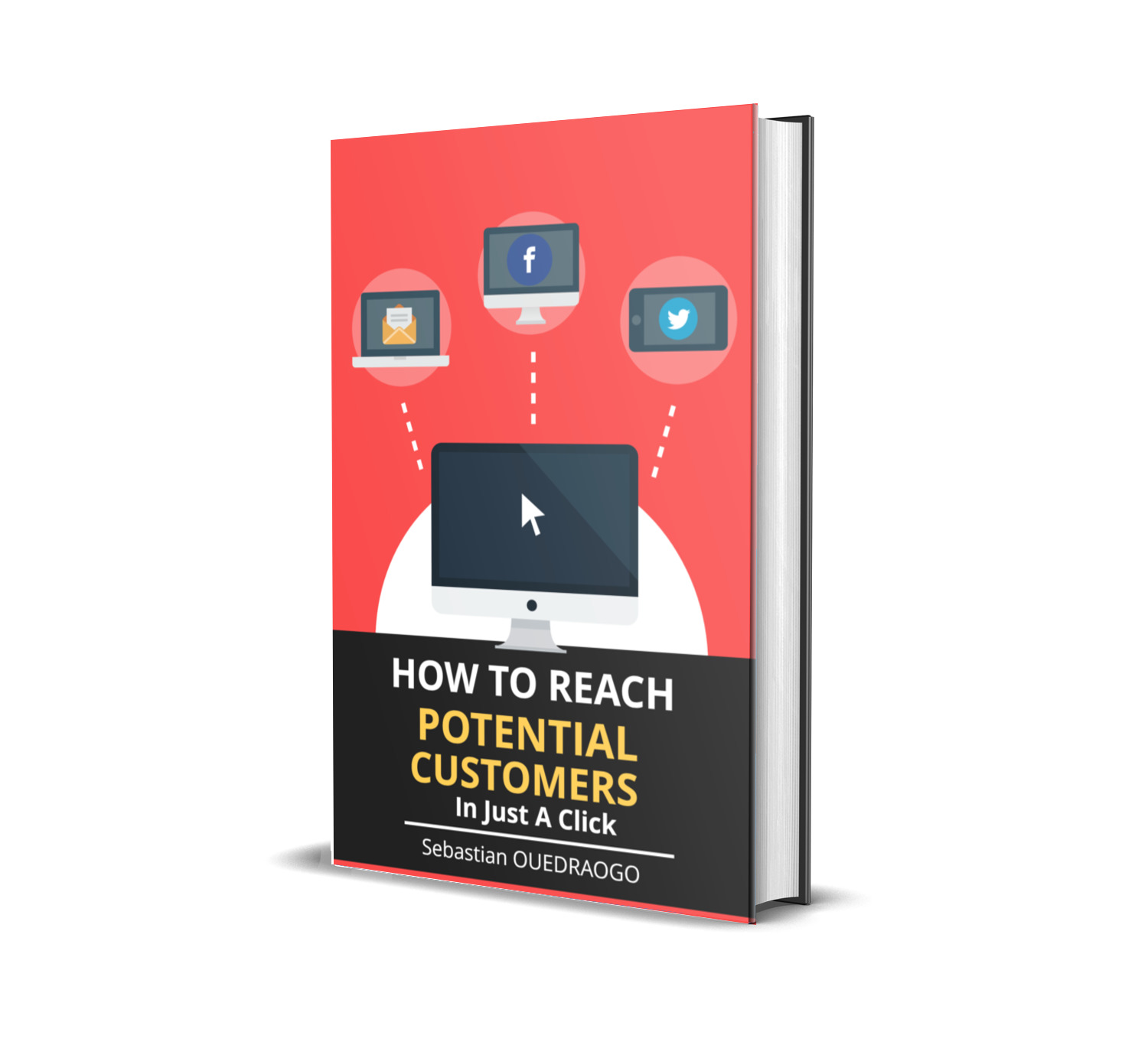 Now…
Where and how to sell your eBook and make money
When it comes to selling your eBook, you have two choices to do so:
Sell it on your own website or blog,
Selling your eBook on your own website (Why)
If you have your own blog, why not sell your eBook using it as a sales platform?
That gives you countless advantages:
The freedom on the format of your eBook,
The freedom to set your own price,
You profit from your work up to 95%,
The possibility to build a mailing list and a long term trust relationship with your customers by collecting their email addresses,
The ability to set up an affiliate program and get people who will help you promote your business, etc.
How to sell your eBook in your own blog?
Selling your ebook through a blog is straightforward.
If you don't have one, follow my step by step guide to start your own blog today.
Your eBook is ready. Create an account with Selz. Once your account is created, upload your eBook cover we have just created, set a price, and then give a description of your ebook.
What is important with Selz is that you have the possibility to receive your sales via your Paypal account or on your Bank account (perfect for countries that do not support Paypal). Right?
Selling your eBook on self-publishing platform – Amazon KDP
As I said earlier, another way to make money with your eBook is to publish it on self-publishing platforms. And Amazon Kindle Publishing is a great place for that.
To get started, you just need to sign up on Amazon Kindle Publishing and follow their guide to get your eBook published.
The advantages of selling your eBook on Amazon KDP
You already have a potential customer base already waiting for you,
Amazon is a trusted brand,
Possibility to publish your eBook for free – risk-free.
The downsides of selling on Amazon KDP
Amazon withholds up to 30% commission and 30% tax if you live outside the US,
The competition is tough, so you have to sell your eBook at a lower price,
Impossibility to build a mailing list with your product.
Promote your eBook and make money
You have published your eBook in your blog – or maybe on Amazon KDP?
It's time to promote it and make your business known to the world. It's the only way to make a profit from your hard work.
Here are some ways to follow and get started:
1. Send emails to your subscribers
If you have your own blog, chances are you have a mailing list.
I have already mentioned it in the ebook idea validation process section: "Before you publish your eBook, you will need to have a marketing approach with your audience". If this has not been done, then it is time to do so.
Send them an email to let them know about your new product. It is a great way to make your first sales because you already have an audience that trusts you.
2. Write blog content related to your eBook and cross-promote it to your readers
If you have chosen to sell your eBook on your own website, writing SEO-friendly content related to your book topic can help you get ranked on search engines, attract a ton of traffic and sell your eBook easily.
What I mean is that you can write content or blog posts related to your eBook topic, attract your potential clients, and then send them to your product sale page.
3. Promote your eBook using social media platforms
Everyone uses social media platforms such as Facebook, Pinterest, and Instagram. And some of your customers are there.
On Facebook, for example, everyone has at least one account. Why not find a way to reach them?
You can create an Ad campaign with Facebook Ads and reach thousands of people in a short period of time. You can also instead of spending your money on Facebook ads, generate leads for free by optimizing your Facebook profile.
Related post: Learn how to generate leads for free from Facebook.
4. Get your collaborators to help you reach more people
You can also set up an affiliate program and contact other bloggers within your niche and ask them to help you promote your business by rewarding them with a commission on each sale made through their affiliate link.
Over to you…
Writing an eBook to make money seems daunting. But I think learning, how to write an eBook and make money on the side is a game that worth the candle.
Now it is time to put into practice what you have learned throughout this guide.
And here are the steps to follow to get started today:
Find a profitable ebook idea,
Validate your eBook idea by doing market research,
Write and edit your eBook, and design its cover,
Do you have a question, feel free, and drop it down in the comment section below and I will respond to you ASAP.
If you like this post, spread the love by sharing it with your friend. Every ACTION you take is a SEED you SOW!
Be an ACTION taker, SOW YOUR SEED TODAY!
To your success!!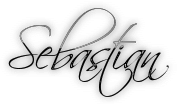 You may also like…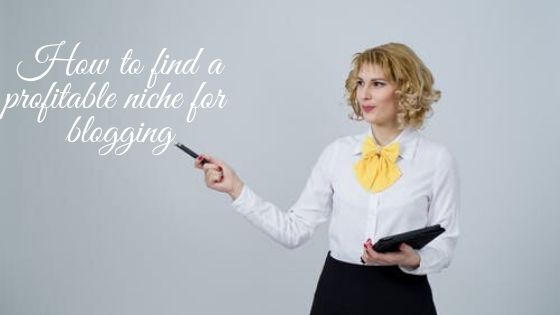 Want to learn how to find a niche for your blog or business in 2024?…