Is website flipping business your first rodeo? If yes, I bet you already hear about Matt Diggity's Affiliate Lab course.
This Affiliate Lab review will provide you with all the information you must know about the course so that you can take an informed decision.
So here are the points I will be covering in Matt Diggity's course:
What is the Affiliate Lab about?
About the Affiliate Lab owner and his business track record,
What Matt teaches you inside the course,
The pros and cons and my honest point of view.
Without any delay, let's dive in.
The Matt Diggity Affiliate Lab course overview
PRODUCT NAME: Affiliate Lab
OWNER: Matt Diggity
WEBSITE: https://affiliatelab.im/
TYPE OF PRODUCT: Affiliate marketing course
COST: $997 one time fee
IS THE AFFILIATE LAB A SCAM? No
SOW YOUR SEED TODAY RATING: 8.5/10
DO I RECOMMEND THIS? Yes, but stay with me to find out if it is the right course for you.
What is the Affiliate Lab course about?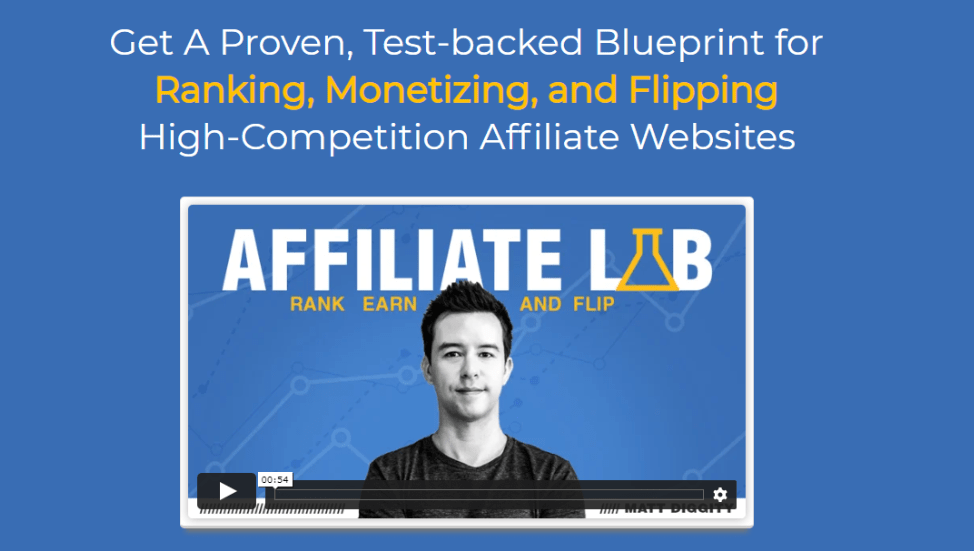 The Affiliate Lab is an online marketing course designed to teach aspiring online entrepreneurs how to build authority sites and then flip them for a profit.
The course has been designed by Matt Diggity, who goes himself through this route to quit his 9 to 5 day job
The course is packed with over 24 hours of training videos that taught you from start to finish how to build a niche site or affiliate marketing site, rank it, drive targeted traffic and then scale it in a stage it attract raving buyers.
If you don't know what website flipping is, it is a business model where you can buy a website, improve its value and then flip it (as its name suggest) for a profit.
Website flipping can also be considered like building and selling websites. And this I what Matt teaches you in his course.
In my opinion, if you want to try a domain flipping business building your own website from scratch and then selling it is a great way to test the waters of website flipping without risking a lot of money.
But if you don't know how to build authority sites, you have to learn from someone who did or is doing it. Right?
About Matt Diggity, a short review about the course owner
Matt Diggity is a well(known online entrepreneur and SEO expert.
Before he starts working online as an affiliate marketer in 2009, Matt was working 60 hours a week as an electrical engineer in a cubicle.
And he discovered the opportunity to make money online with affiliate marketing, he started to spend his leisure time developing his side hustle affiliate marketing business.
As you know affiliate marketing throughout blogging requires SEO techniques and strategies if you want to make it succeed.
So he started to learn it in his own way after I got penalized by Google by following self SEO gurus advice.
In short, this adventure not only leads him to quit his damn job 2 years later (in 2011) but it has made him what he is today – An expert in this industry – running 6 figures businesses online.
This is why I always advise my readers to start a side hustle online business. It can lead you not only to quit your day job but also to be financially free.
When I checked out for social proof I found he has 16k subscribers on YouTube.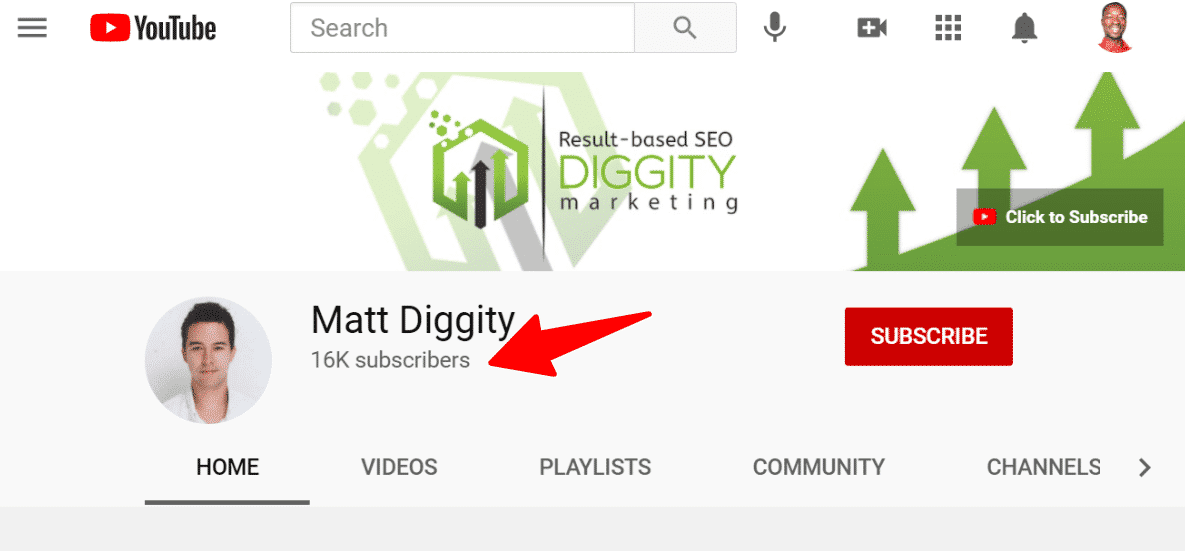 I have reviewed most online courses here where the owners don't care about their audience. One of these courses is the Ecom Warrior Academy by Matthew Lepre where most of the audience's questions remain unanswered.
Does Matt Diggity care about his audience? Or he is also like most gurus who don't have time to care?
I didn't go through all his videos and comments.
But most of his YouTube videos I checked out, I noticed most questions have been answered.
Take a look at the screenshot below.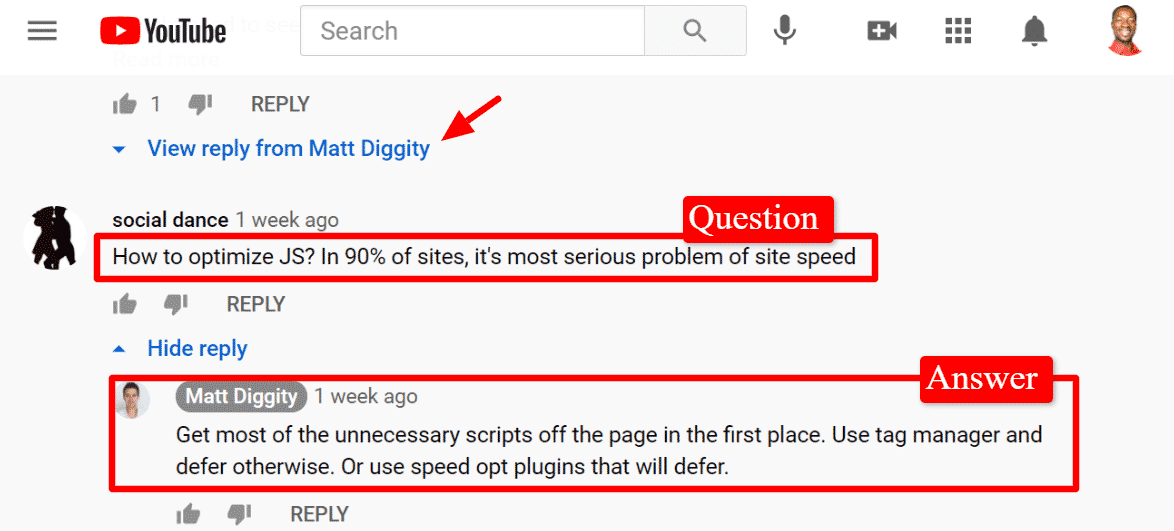 I know the answer is not extensive as it must be. But at least he cares. This is a good point and foolproof the owner cares about his audience. And sure if you buy his product, you will not struggle to get support.
Affiliate Lab Pricing – how much does it cost?
In this section of my Affiliate Lab review I want to show you what exactly the course so that you know if this the right course for you or not.
The Affiliate Lab course is another high-ticket affiliate marketing course out there. The course cost $997 one time fee with the option to pay two payments of $597. With is a total of $1,194.
If you found the Affiliate Lab course worth your money, my advice is to go with the $997 one time. That will help you save up to $297 that can serve to pay for your web hosting service and domain name.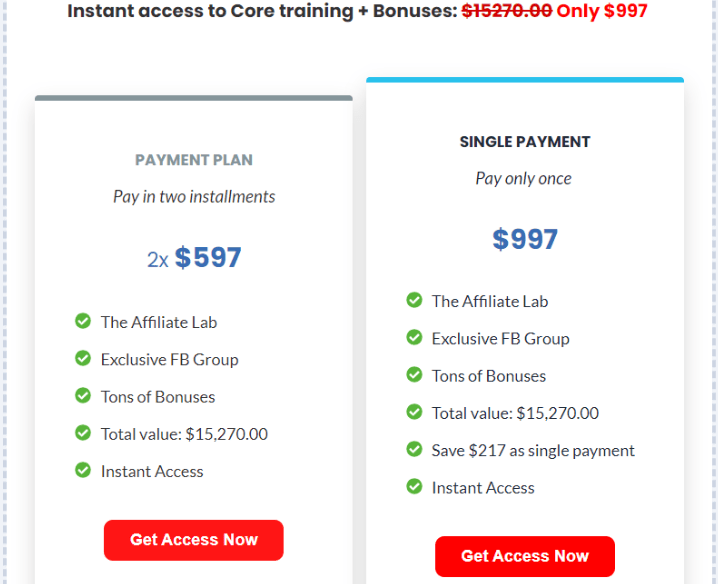 Is there an extra cost involved?
The straightforward answer is yes. Because the Affiliate Lab training is just n online course that teaches you how to build and grow your business from the ground up. It is not an all-in-one platform like Wealthy Affiliate where you have access to training and tools to build your business.
Here are the tools you will need to run your business:
A domain name ($14 to $23 per year),
A web hosting ( $3,95 per month with web host provider like Bluehost) – billed annually,
a keyword research tool – recommended tool is SemRush – $99 per month.
Plus advertising budget because building authority site requires building quality backlinks, outsourcing content, etc. (Optional).
Note that most tools are optional if you don't want to grow your business faster.
What do you get for your money?
To be straightforward, your $997 investment gives you access to the following features:
The Affiliate Lab core training course with lifetime update access,
Niche choice and link building templates and tools,
Access to their Facebook group for support and networking.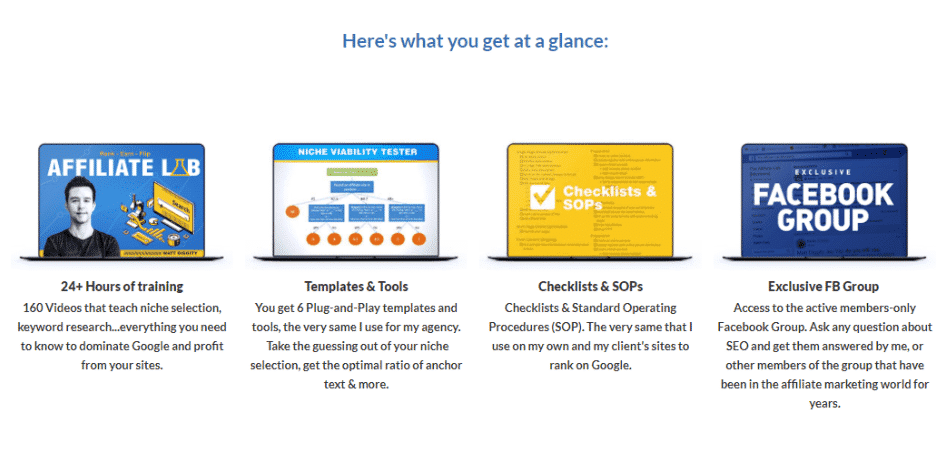 I won't spend your time talking about the bonuses you get in this Affiliate Lab review. But at least let's take a look at the core training to find out what is inside.
Inside the Affiliate Lab course – What you will learn
Module 1: NICHE SELECTION
In this module you will learn:
How to choose a niche for your affiliate marketing website,
The difference between niche and authority sites
The reason to not use Amazon for niche selection and even monetization,
How to Find Non-Amazon Affiliate Programs to join,
Part 1: On-site SEO
Module 2: Domains and Hosting selection
Here you will learn how to choose g a domain name for your site,
How to buy a domain name and hosting,
Module 3: Keyword Research
This module is about keyword research.
And here you will be learning how to do keyword research.
How to find Informational Content Ideas to write for, etc.
Matt will show you the process of doing keywords research for SEO, the way you can speed up your keywords research process, the way you can gather and Assign Your Keywords
Module 4: Site Architecture
The subject covered in this module are:
Site Architecture Foundation
Silo Mastery
Topical Relevance
Demo – Architecture and Interlinking
Module 5: Content Building
"Content is king". And here Matt will show you:
The importance of quality content and how you can produce them.
Content providers and the way you can outsource your content,
How to outsource content,
How to find content GAP within your content,
Content analysis and review, etc
Module 6: Site Building (Single Page)
Here you will be learning how to getting your content optimized for SEO and conversion.
Here are the topics covered:
Introduction to Single Page Site Building,
How to upload content on your WordPress blog,
Where to Get Images and How to Upload them on your site,
How to add Videos on your Pages
How to set up your Table of Contents and table lists,
Thrive Architect Tips and Tricks.
Module 7: Site Building (wide-site)
This module is about site customization and optimization and site audit.
Here you will be learning:
How to choose a WordPress theme for your site,
How to create site menus,
How to set up your sidebar and author boxes,
How to create your important pages such as
About, Contact, ToS pages,
How to set up your SEO and XML sitemap plugins
How to do an Ahrefs Audit
How to install Clicky
How to use ProRankTracker, and much more.
Module 9: Onsite Optimization
This is about optimizing your content for a better ranking.
And here are the subjects covered:
The Three Kings
How to Avoid Topic Duplication
Sub-headings
Content Optimization and Keyword Density
Bells and Whistles
Schema
TFIDF Optimization
Natural Language Processing (NLP) Optimization
How to Use Surfer –
Plus the previous modules, here are other modules covered within the Affiliate Lab course:
Affiliate Links
Conversion Rate Optimization (CRO)
Website Maintenance
Part 2: OFFSITE SEO
Part 2 of the Affiliate Lab course by Matt Diggity is about off-page SEO.
This is an extensive off-page SEO course that teaches you how to search engines trust through social signals, building your brand awareness on social media platforms such as Facebook, Pinterest, YouTube, etc, building quality backlinks, and more.
Here below are the topics covered in this part of the training:
Creating a Google Persona,
Social Fortress Creation,
The Bulletproof Backlink Strategy,
Part 3: THE AUTHORITY SITE MODULE
Just like the TASS by the Authority Hacker, this part of the training teaches you how to build authority sites.
By the end you finish completing the course you will have an idea on how an authority site is, how it looks like (basic and advanced authority site architecture), how to build links and where to buy these links for your authority site, and much more.
Here below are the modules of the course:
Building Authority Sites,
Backlinks for Authority Sites,
What to do When you Hit Authority Mode.
Who is this course for?
Obviously, this course is for you if you have the entry fee that is $997 and also hundreds of money to spend on tools.
At least here are the tools you will need to apply what was taught inside the course:
A domain name ( at $15 per year),
Web hosting (at least $100 a year),
Keywords research and backlinks exploring tools ( Ahrefs and/or SemRuch based on your budget). The basic plan of both tools costs $99 per month.
Plus you will need to spend extra money to outsource content, buy backlinks, etc if you want to grow your business faster.
If you are on a budget a platform like Wealthy Affiliate or Savage Affiliates will be a good fit for you. There are people who have build websites that worth over $45,000 just after 1 year. It about the effort you put in that matters.
If you are not ready to invest at least $200 per month to run your business, I don't think the Affiliate Lab course is for you. The course itself provides value and if you apply it, put yourself to work accordingly you will sure make a profit for the money you have invested.
The Affiliate Lab by Matt Diggity is also for beginners and advanced internet marketers who want to build a niche or authority sites and then flip later for a profit.
This course is also for you if you want to learn advanced SEO techniques and grow your affiliate marketing business.
Affiliate Lab Pros and Cons
The Pros
The Affiliate Lab's course is an in-depth and quality training that can help you build authority sites,
Matt Diggity is an SEO expert and has a lot to teach,
Facebook group support,
Templates for link building and site case studies access,
One the course that covers off-page SEO deeply,
The course has a good rating score from students.
The Cons
No free trial,
The price can be daunting for some,
You need to spend hundreds of dollars on a monthly basis to run your business,
No refund policy available,
Learning curve involved – mainly if you are just starting out.
The Affiliate Lab course alternatives
For some reason, if Matt Diggity Affiliate Lab course is not your first rodeo, here are the best alternatives to consider:
The Authority Hacker Site System: this is also an online course that teaches how to build niche or authority sites from the ground up. Fortunately, the cost is the same and it is almost the same recommended tools. But it remains another option out there.
Wealthy Affiliate: this is an all-in-one affiliate marketing platform where you not only get affiliate marketing training but also online tools that can help you build your niche or affiliate marketing site.
Project 24 by Income School: this is another cheaper alternative out there but you will need to pay $119 yearly to get the update.
You can also check out my top legit and best affiliate marketing training courses for 2021 to find more courses.
The Affiliate Lab review – final thoughts…
The Affiliate Lab affiliate marketing course is a great course and its covers almost every all area you need to know if you want to develop an affiliate marketing site you can flip for a profit.
The owner is an expert in his field and I can say he walks his talk.
One thing you must be aware of is that it takes a lot of work and money to build quality and trustworthy sites people will be ready to spend their money to buy. But the effort you put worth it. At least if you want to quit the job you hate you must do something.
So be prepared financially and also mentally because the worse worth nothing if you are not ready to put the work in and also invest money in tools and extra service to grow your business.
This is my honest and unbiased Affiliate Lab review. I hope you found it helpful.
Do you have a question? Let me know in the comment section below.
Be an ACTION taker, SOW YOUR SEED TODAY.
To your success!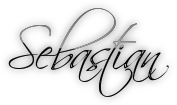 You may also like…
Are you looking for an honest and unbiased Affiliate Millionaire Review to make an informed…