Do you want to get out of the 9 to 5 grind and start designing a life of your term?
If yes, starting a side bustle online business can be a way to get there.
If you are a stay at home mom or a dad and you are in short of side hustle ideas this post will get you covered.
But before I start showing the best side hustle ideas you can implement to make money online, let's first find out what a side hustle is.
What is a side Hustle?
In a nutshell, a side hustle is a business or an activity you can do at your spire time and get paid.
Unlike a day job you may not like but need to work in order to bring something in the table or to pay bills, a side hustle is something you are passionated about and like that can bring you a supplement income.
In other words, it is a way to make money outside of your corporation or day job.
You can learn more by checking our detailed post about it here.
Now, let's get into the nifty fifty of the best side hustle ideas for moms and dads.
Best side hustle ideas to make a sustainable income
1. Affiliate marketing
If you are looking to start a side hustle online business on the side, affiliate marketing will be a good bet for you.
If you don't know what Affiliate marketing is, it is just a process of selling other people's products/services for a commission.
Even with a full-time job this I something you can do in your spare time and from the comfort of your home and then make a passive and recurring income online without losing your day job.
Related post: How to start an affiliate marketing business in 2020 (step by step guide).
2. Blogging
Blogging is a perfect side job you can start and make a supplemental income while working full time.
And the best part, The start-up cost is low.
In fact, what you need to get started is a domain name (about $14 per year) and a web hosting service ($2.95 per month with Bluehost).
Learn how to start a blog with Bluehost in 2020 (even if you are on a budget).
And with a blog, you have several ways to make money from it.
You can also check out my blog post on 8 best ways to make money with your blog.
Or learn how to make money blogging in 2020 here.
3. Dropshipping
Dropshipping is the process of selling other people's goods online for a profit.
It works like affiliate marketing at the difference with affiliate marketing product was delivered by the merchant while with dropshipping products are delivered under your name or your brand's name by your supplier.
This is another great idea for making a side income online without quitting your day job.
Related post: How to build a successful eCommerce store with WordPress.
4. Write and sell eBooks
EBook selling is one of the best side hustle ideas everyone can do.
And the part writing and selling eBook can be a good source of passive income for you because you did the work once to get paid over and over again without extra effort unless marketing your eBook.
Even if you are not good in writing, you can hire a writer that will do the hard work for you.
What you need to be successful with your eBook publishing business is a profitable eBook idea that solves your targeted problems.
Related post: How to write and sell an eBook for profit.
5. Proofreading
With millions of businesses going live online every day, there is a huge demand for proofreaders.
If you are someone who can catch any little details, then proofreading can be a good side hustle for you to start.
That is a high-paying side hustle job you can do in your free time. In fact, the average proofreading job pays around $25 – $100 per hour.

6. Virtual Assistant
A virtual assistant is a person or an independent contractor who provides support services to clients while operating outside of the client's office.
This is a legit side hustle you can start and make extra money from the comfort of your home.
As a Virtual Assistant, your job can be:
Email management
Social media management
Content creation
Customer support, etc.
You can charge clients on an hourly basis or per project.
6. Domain flipping
Domain flipping is the process of buying and selling domain names for a profit.
It doesn't require a lot of time. So that I something you can combine with your corporation job.
What you need is to find an expired domain you will buy at a low price and then list them on domain auction sites like Flippa.com.
7. Website flipping
Just like domain flipping, website flipping is another best side hustle idea you can implement whatever you are at home mom, or a dad.
Website flipping is buying and selling websites for a profit.
But instead of buying existing websites, you can create one from scratch and then sell it later. I think it is a great way for you to test the water of this business model before venturing on buying established websites.
8. Freelance writing
Freelance writing is another legit side bustle job out there many 9 to 5 workers including myself rely to make extra income online.
This is writing content for businesses and bloggers who don't have time to write content for their website or who just need someone to help them develop their business.
This side hustle idea is an idea I put into the category of exchanging your time for money.
In fact, you need to write to get paid. And you are working for someone else in this way.
All in all, it is also one of the side hustle ideas you can use to make supplement income.
9. Complete paid online surveys
Completing paid surveys online is the quickest way to make extra money from home.
In fact, you can sign up with a survey site today and start making money on the go.
Note that this is not a side hustle job that can replace your 9 to 5 job because the earning potential is limited.
That is also trading your time for money.
But if this idea is a good fit for you, you can check out my top best paid online survey sites to choose one and get started.
10. Online teaching
If you have skills someone else can benefit you can build a membership site and share your knowledge with other people. Platforms like Udimi and Skillshare are great platforms to meets your audience and monetize your skills easily.
If for example, you are good in English you can be a tutor on a platform like VIPKid.
Which side hustle idea to choose?
I think any side hustle that fits your need and can help you add an extra source of income to your existing job is a good side hustle idea you can implement.
However, venturing into a side hustle where you need to still trade your time for paycheck seems to not be a good idea. Though if you are looking for side hustle ideas it is to not only improve your current living conditions but also to work at your term (be your own boss). Right?
So I think it will be better for you to choose a side hustle that can lead you to reach your goals. That is my opinion.
What matters is choosing something you are passionate about and that helps you add an extra income to your existing job salary.
I hope you found this post helpful.
Tell me in the comment section which side hustle ideas would you like to start right now.
Be an ACTION taker, SOW YOUR SEED TODAY!
To your success!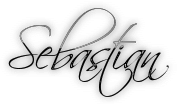 You may also like:
How to make extra money from home in 2020.
How to make money with Wealthy Affiliate in 2020.
How to start a blog with Bluehost in 2020.