This is my honest and unbiased Commission Jumpstart review for 2021.
Have you been introduced to Ross Minchev's Commission Jumpstart course and you are wondering if it is a legit online course that will make you commission or another hyped and under-delivered affiliate marketing course?
If yes, you are in the right place.
In this review, I will show you:
What is Commission Jumpstart about?
Who is behind the program and his business track record,
How much does the course cost and what you get in return for your money,
The pros and cons and my final point of view.
Without further ado, let's dive in.
Commission Jumpstart review – company overview
Product Name: Commission Jumpstart
Owner: Ross Minchev
Website: https://commissionjumpstart.com
Product Type: Affiliate Marketing training course
Price: $297 one time fee
Commission Jumpstart a scam? No
SOW YOUR SEED TODAY Rating: 8/10
Do I recommend this? Yes, but not for everyone
What is Commission Jumpstart?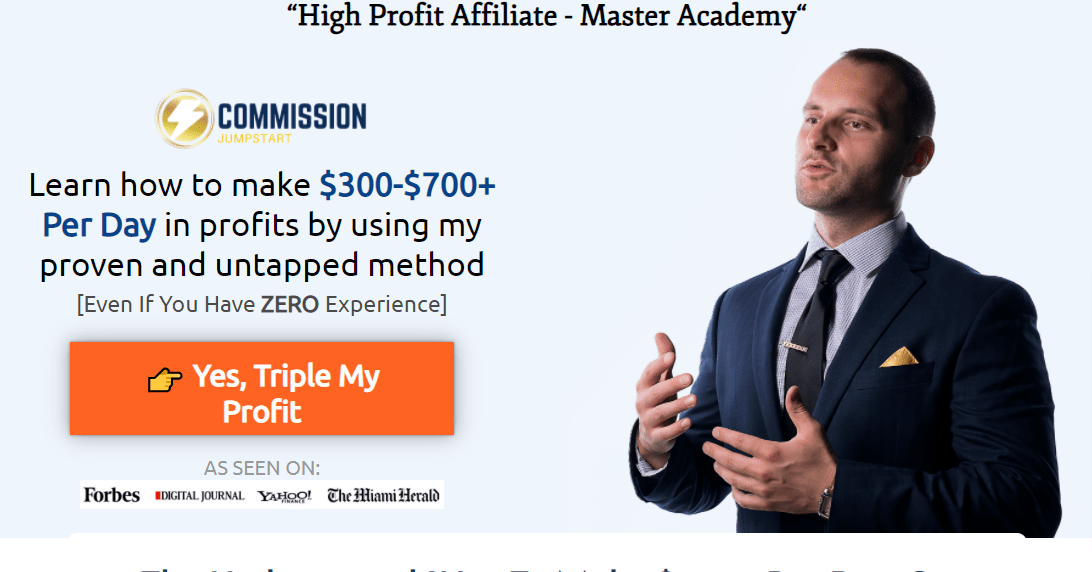 Created by a well-known and full-time affiliate marketer, Ross Minchev, the Commission Jumpstart is an affiliate marketing course that teaches aspiring entrepreneurs how to make money online with affiliate marketing using Facebook ads.
Affiliate marketing is a legit business model and millions of people including myself rely on this business model to make money online.
I personally managed to add a 4 figures income to my day job salary thanks to this business model.
While the process of making money with affiliate marketing is the same, the methods or strategies for promoting affiliate products are numerous.
And the method that works for a person "A" may not work for a person "B".
What I mean is that what tends to be a good fit for a person "A" may not be a good fit for person "B".
Commission jumpstart is about outbound marketing by driving paid traffic to a pre-sale page, landing page, or a squeeze page and then converting them into buyers.
But instead of teaching you how to do affiliate marketing using this method, Commission Jumpstart owner Ross Minchev's aim is to show you how to promote Clickbank products for a commission.
However, Clickbank is not the only affiliate network out there.
And the worst part, this platform is full of questionable products. The results more refund requests from your qualified sales, damage to your reputation. And I don't think this is the way you can build a long-lasting online business.
But though you can learn the ropes and apply it with any affiliate network you wish to use. The process of promoting your offer is the same.
The owner claims with his proven method he has found after trial and error make him $1k a day and regular people like you make 300 – $700 a day by following the same proven method
Bold claim and sale pitch or reality?
To know the answer move with me to the next section of my Commission Jumpstart review to find out who is the owner and his business track record.
Who is Ross Minchev?

Ross Minchev is the owner of the Commission Jumpstart.
He started in entrepreneurship in his early 20s in Bulgarie and then move to the USA where he started an ad agency, a Facebook private group where he has been teaching people how to make money with affiliate marketing and following the same method: paid advertising.
Then they have realized setting up an online course platform will help them reach a large audience.
Before the launch of this course we are reviewing, he co-founded a course called lead gen Affiliate where they taught almost the same method.
In one of the Ross Minchev course videos, the spokesperson report that Minchev earned over $1 million in revenue from Facebook alone.
He is a well-known figure in the affiliate marketing industry and his name has been even future on reputable online magazines like Forbes and Yahoo Finance.
Despite certain online courses creator, he has an online presence and a good social media following, with 76K YouTube subscribers and 434k total views.
Here below is Ross Minchew YouTube.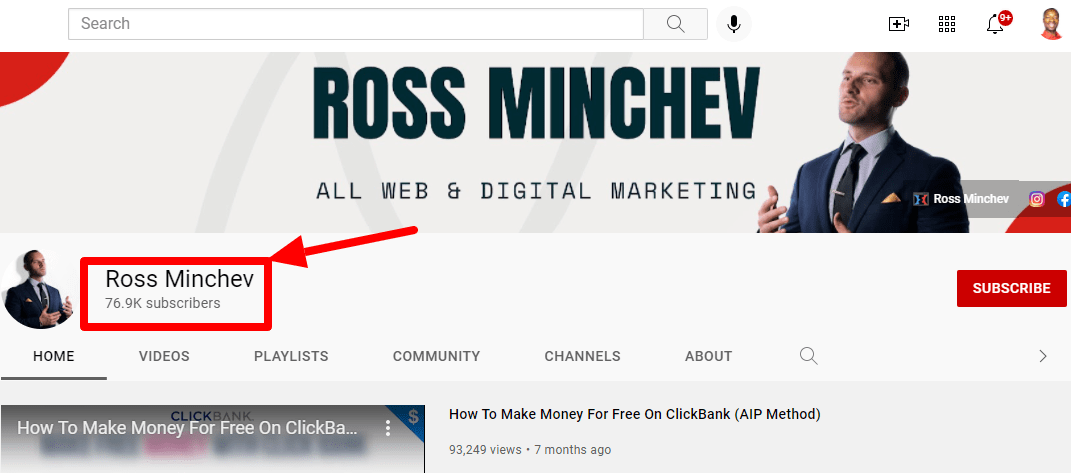 His official Facebook page has 25831 like with over 1774 followers on Instagram.
In short, Ross Minchev has good experience in affiliate marketing and in online advertising. He has helped hundreds of people in this area.
And to be honest he has a lot to share with his students.
But one thing is having the skillset or the knowledge. Another one is having the capability to share it or communicate it to other people so that they can apply and get results.
With a lot of self-claimed gurus rising day out and day down, most tend of telling instead of showing.
So…
Can Ross Minchev walk his talk?
In other words, does he provide value? Or is he no different from other courses creators that are just trying to profit from you?
Move with me in the next section of this review where we will have a deep look at the course curriculum in order to figure out if he can meet its claims or not.
What is inside the Commission Jumpstart course?
Inside the Commission Jumpstart course, you get access to:
Ross Mindchew's complete step-by-step BluePrint
In this blueprint, he will show you the exact strategy he and his students are using to generate $1 per day with Clickbank.
Proven affiliate marketing strategies
Ross is not holding a secret about his success. He will share with you the proven strategies he uses to make money online.
Pre-sale or landing page building
Here you will learn how to create a high converting pre-sale page or landing page.
Subjects like copyrighting and design are covered in this module.
Choosing a winning offer to promote
This is where Ross will show throughout over the shoulder videos how to find an offer that converts in Clickbank to promote to your audience.
Facebook Ads master class
In this module, you will learn how to set up a winning Facebook ad campaign.
You will learn things like the anatomy of a winning ad and what makes it successful.
He will also show you where to find quality images, how to design them to make them eye-catching.
Ross's Copy and paste ninja redirect script
This is a redirection script he uses to make $300k+ in commissions.
Ross's Quiz Funnel templates
Those are high converting funnels he used himself and he is ready to share these funnels with you so that you can use them in your ad campaigns and then multiply your profit
Ross's AIP secret method
Commission Jumpstart bonuses
If this course fits your profile and you are ready to jump in, here are the bonuses you will get:
BONUS 1: Special scaling method using workflows
BONUS 2: Ross's Organic traffic untapped methods
​ BONUS 3: Access to Ross's LIVE campaign that he is currently running. You will see live statistics and earnings from a live ClickBank campaign I am running right now.
How much does Commission Jumpstart cost?
Despite most online courses I have reviewed that cost an arm and leg, the Commission Jumpstart costs a $297 one-time fee.
This is cheaper compared to key competitors' courses out there that cost $997 and even plus.
But…
Bear in mind this is not all you need to start your online business following what was taught inside this training course.
As I said at the beginning of this review, this training is about affiliate marketing using paid ads and funnels. Organic traffic strategies are shared but the focus is paid ads.
That means you basically need to put aside an advertising budget.
There is no standard cost as it depends on your experience and the results you want to achieve.
If you are the kind of person that understands things easily and can apply what was taught without trials and errors, then you will be making a good profit margin with ads campaigns. No waste of money then.
In the worst scenario, if you are not this kind of person, you will be going through trials and errors before you find a winning Facebook campaign strategy. That will cost you a lot of money in your learning process.
In short with this strategy, without any ads running, there is no traffic nor leads. So no sales, and no commission for you.
This is why I always recommend to my readers the way to generating hand-free traffic" and that for free and even better quality.
Another thing to consider is the tools you will be using to create your landing pages and sending emails.
It seems the recommended tool is ClickFunnels.
The basic plan of ClickFunnels costs $97 per month.
There are cheaper alternative tools to ClickFunnels like Systeme.io but since he offers DFY funnels you may want to use, instead, you will scratch things yourself, you won't be able to use another tool.
Side note: The owner now uses Systeme.io to create his funnels and this tool comes with a free version and useful features. Another thing, the owner shares organic traffic strategies in the course. That means you have a bounce of options when it comes to traffic generation. Up to you based on your goal to choose one that fits your need.
Can you get a refund if you are not happy with the product?
If you have been searching for Ross Mindchew's course you have noticed most Commission Jumpstart reviews say the refund policy is not clear because the owner says you must buy ClickFunnels and spending at $500 in paid ads and if you don't get results then you can get your money back.
These are outdated reviews because this is not true.
I have gone through Ross's course sale page I have found something different.

While I am not okay with the rest of the refund statement, it is clear if you are happy with the product, you may get a refund.
So…
Yes, Commission Jumpstart offers a 30 days money-back guarantee.
That means if you buy the product and you are not happy you can ask for a refund.
Who is Commission Jumpstart for?
As I said, in the beginning, you can promote products online through 2 types of marketing methods:
inbound marketing (SEO), and
outbound marketing (paid ads).
This is course is mostly focused on paid ads. And paid ads are the quickest way to generate traffic and leads and even make money with affiliate marketing if you have a proven system to follow.
So basically this course is for you if you want to do affiliate marketing with Facebook ads.
It is for you if you don't like blogging and SEO,
It is for you if you are not on a budget and ready to invest in paid ads.
The CJ course is for you if you are looking for a cheaper affiliate marketing course that teaches this method.
Ross Mindchew review- Is he a scam artist?
No. Ross Mindchew is not a scam. He is a real deal and in his YouTube videos, he is sharing useful content his audience enjoys.
He is also a Clickbank super affiliate. And you can be learning from it. His online course Commission Jumpstart is a legit course an,d not a scam.
Commission Jumpstart pros and cons
The Pros
✔ Ross Mindchew has a good background in the industry,
✔ Course shows you how to make things done than telling you how to do it,
✔ The course is affordable compared to key competitors out there,
✔ 30 days no question asked money-back guarantee,
✔ Possibility to make money from the program if you know how to drive targeted traffic to the funnel page.
The Cons
❌ It is expensive but it involves additional cost,
❌ Most beginners struggle to make good profits with paid ads and up losing more money than they make,
❌ You need to repeat the same process over and over again to make money,
Commission Jumpstart alternatives
If after reading this review you are thinking about an alternative, the Super Affiliate System is another affiliate marketing paid ads course I recommend. the owner is also a super ClickBank affiliate with years of experience in the paid advertising industry.
But…
If you want to build your affiliate marketing business with organic and free traffic as we did, then Wealthy Affiliate is the best option.
You can also check out my top best affiliate marketing training courses to pick one and get started.
Last thoughts…
Affiliate marketing is the best way to make passive income online.
But you have to learn the ropes first. Commission Jumpstart is an affiliate marketing that teaches you how to make money with affiliate marketing and the owner focuses on paid ads.
So if this is the way you want to do affiliate marketing, it is a brainer. Sure product selection is based on Clickbank but it can be applied to any affiliate network.
What I don't like the most is the paid ads. this is not my favored traffic source and I find it to not be a good fit bit for beginners. Because it requires a huge advertising budget.
If you are on a budget and want to build an affiliate marketing business where you can drive organic traffic to your offer without spending money on paid ads, then I suggest you go with Wealthy Affiliate.
This is the platform I use myself and this blog you are reading was built and hosted there.
Check out my Wealthy Affiliate review to learn more about this platform.
That being said, I hope you found my Commission Jumpstart review helpful.
If you have any questions, let me know in the comment section below.
Be an ACTION taker, SOW YOUR SEED TODAY!
To your success!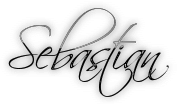 You may also like…