Welcome to my Coop 5050 Review.
If you are been introduced to the Coop 5050 crowdfunding also known as CoopLife and you are wondering if it is a scam or a legit opportunity to make money online, you are in the right place.
Here is what I will be covering in this Review:
What is Coop 5050 is about?
How does it work?
Who is behind the company?
How much does it cost?
The compensation plan,
The pros and cons and final points of view.
But before we get into the meat of the Coop 50 50 review, let me congratulate you for taking the time to do research before you join this program.
Doing so will not only save you time and money, but also it can also be a way for you to find a genuine and legit way to make legit money online.
Coop 5050 Review summary: Company overview
Company Name: Coop 5050 aka Coop Crowd
Website: www.coop5050.com
Owners: David T. Rosen
Products/service: any product or service
Price to join: $25 to $4000 with an $84 activation fee and yearly $12.99 payment.
Is Coop 5050 a scam or legit? – Scam
SOW YOUR SEED TODAY rating: 1/10
Do I recommend this? – NO
What Is Coop 5050 Crowdfunding about?
The 50/50 Crowdfunding (also known as Coop 5050, CoopLife) claims itself as a legit crowdfunding platform where people can sustain other people's causes and also get help in their own causes.
They claim that their system is transparent, fully automated, and can't be manipulated.
But in reality, Coop 5050 also known as CoopLife is just a cash gifting scheme and a pyramid scheme that will collapse over time.
It is a 2 x 2 peer-to-peer cash gifting system and the owner claims 100% of every donation goes to the participants.
As for the Coop 5050 Crowdfunding platform, you receive 50% and the other 50% goes to a teammate.
Wondering how the owner makes money from his own platform he has built?
Wondering how they pay their maintenance fees?
Me too. The good Samaritans are numerous in the online world. Lol
The truth, Coop 5050 is a pyramid scheme that only benefits the owner, his relatives, and those who join the platform earlier on its launch.
If you don't trust me, Check out these similar companies I have reviewed in the past:
Millions Money, just to name a few.
No one is talking about them again today.
How does the Coop 5050 Crowdfunding works?
Here is how the platform works:
You create your account using the Affiliate link of the one who invited you.
You start by donating money to the person that invited you to the opportunity,
You refer people who are ready to do the same to donate to you.
But doing so, they also start their own gifting team and are required to invite other people to donate to them in order to earn.
Your referrals by building their team grow your own team and that open other income sources for you.
The Coop 5050 also known as CoopLife is a 2×2 cash gifting scheme.
That means after you have invested your money you need to bring 2 others people and they are also required to do the same.
About the Coop 5050 owner, David T. Rosen
When searching about the Coop 5050 owner I found that David T. Rosen is the founder of the computer.
Rosen presents himself as an Entrepreneur, Mentor and Philanthropist.
I don't know exactly if creating cash gifting s schemes where most people lose their money really gives him the position of claiming as a Philanthropist.
Or maybe it is me who doesn't have a good understanding of the word Philanthropist.
But that is not the point in this CoopLife review.
According to Rosen himself, he has created a similar company called CoopCrowd in 2020 and this program has changed many people's lives.
I don't know if this true but let me tell you that this program was a 3×2 cash gifting scheme that is different from the one we are reviewing on its comp plan.
And I am wondering if his claim is really legit.
At least if CoopCrowd had success and people's lives have been changed why create a similar program again?
Why restart with another brand new program?
I think what I said earlier in this Coop 5050 crowdfunding review that the program benefits the owner only and will collapse is justified when you consider that.
By still continuing with my search I found that before I create this program he has been the owner of another pyramid scheme called PIE 24/7 who collapsed early in 2016.
Also, read TwentyXpro review – the best and legit MLM company to make money online.
Does Coop 5050 offer products people can market and make money?
The Coop 5050 company has no retailable products or services.
CoopLife sells membership to others users.
Members are required to pay their membership fees and then bring other people who will do the same.
As its name suggests, when you bring someone into the system, you get paid a 50% of his investment.
How much do you need to get started with the Coop 5050?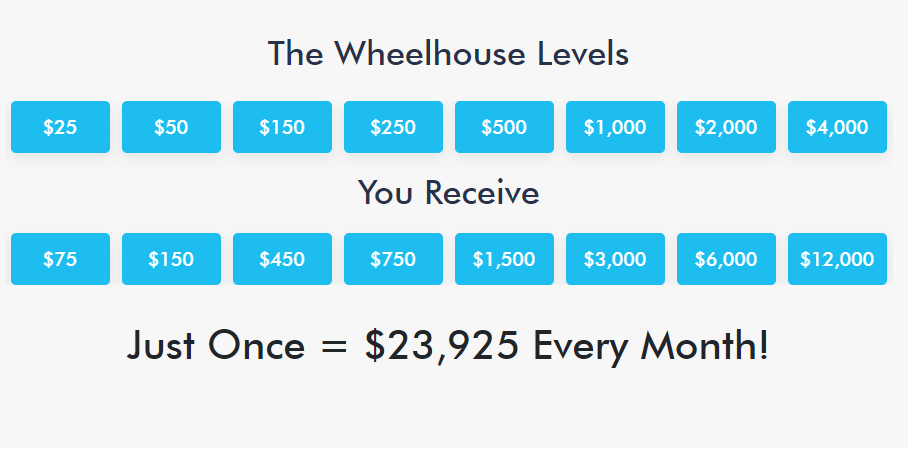 In this section of my Coop 5050 review, I want to show you what is required on your part in order to be able to get started with the company.
The membership package cost ranges from $25 to $4000.
For each membership package, you have to pay a license fee of 12.99$ every year.
You also have to pay an activation fee that is $84.
That means if you want to join Coop 5050 or CoopLife, you have to pay $12.99+$84+$20 (package cost). That is $116.99 in total.
Coop 5050 compensation plan
Coop 5050 also known as CoopLife is a 2×2 matrix that pays down to 6 levels.
You sign up, bring 2 and they are required to invite 2 quailed referrals. Your referrals at their turn are required to get 2 actives referrals and so on till to six levels.
Once all six positions in a matrix are filled, the position cycles out and enters a new matrix on the same tier.
Here is the breakdown of the CoopLife also known as Coop 5050 compensation plan:
$25 matrix – gift $25 in and receive $75 in gifting payments,
$50 matrix – gift $50 in and receive $150 in gifting payments,
$150 matrix – gift $150 in and receive $450 in gifting payments,
$250 matrix – gift $250 in and receive $750 in gifting payments,
500 matrix – gift $500 in and receive $1,500 in gifting payments,
$1000 matrix – gift $1000 in and receive $3,000 in gifting payments,
2000 matrix – gift $2000 in and receive $6,000 in gifting payments,
$4000 matrix – gift $4000 in and receive $12,000 in gifting payments.
Is Coop 5050 a scam?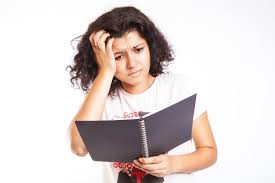 I cannot tag it as a scam as everyone has their own definition of a scam.
For some, once they can make money from a company, it is a legit company.
No matter if the company complies with laws and regulations. No matter if it is a pyramid scheme or a Ponzi, it is a legit company since they get paid.
But if a scam has a meaningful sense than that like not complying with law and regulations, then Coop 5050 is a scam because this is just a cash gifting and a pyramid scheme without any value to offer to customers.
New participants gift funds to existing 50/50 Crowdfunding affiliates, for the sole purpose of qualifying to receive gifting payments from people who join after them.
As For me, Coop 5050 is a scam and here are the reasons:
1. Coop 5050 or CoopLife has no products or services that it offers to its users. Therefore, it is not a legitimate MLM company.
2. Coop 5050 aka Coop crowd is also not a crowdfunding platform because members give donations expecting donations from other members that will join the platform after them.
3. The Federal Trade Commission (FTC), states that any business or program that generates profit focusing on recruitment than selling a product/service is illegal.
Coop 5050 review: the pros and cons
The Pros
✔ The owner is known,
✔ Generous and unique compensation plan,
✔ Possibility to earn money if you can recruit.
The Cons
❌ A pyramid scheme disguised in crowdfunding,
❌ The generous compensation plan is a trap,
❌ Not the best way to build a long term online business,
❌ You can lose all your investment if you cannot recruit.
Is there an alternative (to make money online)
The answer is yes. If you are looking for a genuine and legit way to make money online here is the best alternatives I suggest:
Start affiliate marketing: it is a business model where you get paid by promoting companies like Amazon, eBay, or any company's products or services for a commission.
The best part it doesn't require a huge budget to start because what you need is the build an audience and promote your offer to them. You can use YouTube or a website to build your audience organically.
If you want to learn how to be a successful affiliate marketer, I suggest you check out my top 5 best affiliate marketing training courses to get started.
Another alternative if you don't like the idea of creating content to build an audience, is to start investing your money for a ROI.
It involves risks but if you are smart and are able to recognize a fake investment company and a legit company, you will make the best of this business model.
If you want to start investing right now and get paid without recruiting, check out my #1 investment website to get started.
Final thoughts
Coop 5050 also known as CoopLife previously Coop Crowd claims itself as a crowdfunding company.
But the truth is different because in crowdfunding people donate for causes and they don't expect others people to donate to them.
People can purchase a membership position, bring others people into the program and get 50% of their invested amount.
It is just a pyramid scheme disguised in Crowdfunding and the generous compensation plan is a trap.
Most people lost their money with such MLM companies because they look at what they will be making. They don't consider the task they must complete in order to qualify for a commission that is to convince other people to join the scheme.
Don't know how to recruit in MLM? Learn how to recruit like a pro.
If you are looking for a legit company to make money online, I don't think the Coop 5050 is the best way to go.
You can make money from it if you can recruit other people and motivate them to recruit in their turn and so on.
But when the system collapse all your business goes with it and you have to restart again.
And for me, this is not the way you can build a profitable and long long-term online business for yourself.
I have seen even reviewed companies like this one that vanished over time.
I don't say CrowdLife aka Coop Crowd will vanish. But it is something you cannot overlook when we know that similar companies have been shut down by the FTC.
We cannot overlook such a situation when we know similar companies have been there and no one today is talking about them again.
That being said, I hope you found my Coop 5050 review helpful.
If you have a question, drop it down in the comment section below.
Are you a CoopLife member? Share your experience with us and don't hesitate to say something about my review if you found certain information is not accurate.
Be an ACTION taker, Sow your seed today.
To your success!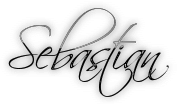 You may also like…
Welcome to my Astra Pro theme review for 2022. If you are looking for an…