Welcome to my E-learning Marketing System Review.
Have you been introduced to the E-learning Marketing System (EMS) by Catalina Baciu and you are wondering if this course can help you generate more leads and sales for your business? Or if it can help you take your business to next level?
If yes, you are in the right place.
In this review, I will show you what the E-learning Marketing System is about?
How much it cost and what you get in return for your investment,
The pros and cons and my final point of view.
Without further ado, lets' dive in.
E-learning Marketing System review summary:
Product's Name: E-learning Marketing System
Website: https://biz-blvd.com/
Founder: Catalina Baciu
Product Type: leads generation course (client attraction course)
Price: $149.99 per month
Is E-learning Marketing System a scam? No
SOW YOUR SEED TODAY rating: 5/10
Do I recommend this? No
Check out my top-rated courses for 2021 to choose one and get started.
What is the E-learning Marketing System is about?
The E-learning Marketing System is a brand new online course designed by Catalina Baciu.
I don't have more information about the owner. But she claims herself as a sales and marketing specialist for small business owners.
According to her claim, his team has spent more than 10 years and 2 million dollars developing the world's first EMS – currently being used by more than 5000 small business clients in 50 countries around the world to grow their business to multimillion-dollar status and beyond.
Sale pitch or reality?
Read closely my E-learning Marketing System review to end to find out the truth.
According to the sale page, the EMS was created to give you online resources, tools, and support you will need to build whatever size business you want.
But let take a close look at the product so that you can have a big picture of it.
Another great review: Super Affiliate System 3.0 review – best course to master paid advertising?
What is included in the E-learning Marketing System?
As I mentioned above, the EMS is an online course combined with coaching and additional resource with the aim to help business owners grow their business faster.
Here is what included in this online course:
A customized marketing roadmap you can follow
Here you will learn what you will need to do in order to position your business for success.
Wold-Class with step by step internet marketing and business building content
In this world-class, you will get access to their:
Strategy library: get access to strategies you can use to beat your competitors and bring more leads and sales for your business
Advertising and marketing library: Learn how to generate more leads following proven marketing tactics and strategies. Get also access to DFY ads copy, selling and sales propositions and scripts, emails, etc to get results faster.
Email library:
Money is on the list! The hic is that generating leads and turning them into fans and lifetime buyers is more difficult than said.
Here Catalina Baciu promises throughout this library to provide you with the resources you need to create emails that compel your prospects to engage with you and then monetize your email list.
Template library: Here you will get access to a vast array of templates you can use or customize to advertise your business.
Here below are the type of templates you find in the EMS's template library:
advertising and marketing templates,
website,
business card,
elevator pitch,
revenue plan,
marketing schedule,
gap analysis;
marketing definitions,
list of distribution channels, strategies, and tactics.
Headline bank: Get access to more than 350 of the headlines that can help you jump-start your marketing and advertising campaign and get your audience's attention.
Sample letter library: Get access to 59 sale copy for your marketing campaigns.
Instead of teaching you how to acquire such skills, Catalina Baciu promises to give you access to 59
most powerful, results-producing sales letters you can use in your marketing campaigns and skyrocket your sale volume.
Bonus
Weekly coaching session,
Weekly free lesson straight to your mailbox,
Access to their time management program.
Also, read Legendary Marketer review for 2021 – learn how to make money with high ticket programs
How much the E-learning Marketing System cost?
In this section of my E-learning Marketing System review, I want to show what is required on your part to get access to the EMS training materials and resources promised.
Nothing comes free and Catalina Baciu is clear about it.
To get access to Catalina Baciu's E-learning Marketing System course, you need to invest $149.99 on a monthly basis.
E-learning Marketing System Pros and Cons
What I like with the E-learning Marketing System
✔ The owner is transparent and achievable
✔ Facebook support
What I don't like with the E-learning Marketing System
❌ No free trial
❌ Can't find a refund policy on the sale page
❌ This is a brand new program – so no guarantee it delivers
❌ The course is expensive compared to most of the affiliate programs we have reviewed – $149.99 is not affordable for everyone
Also, read Income School Project 24 review – is it worth the hype?
Who is this course for?
This course was designed for online business owners who are looking to expand their revenue.
If you are just starting out, check out my top best affiliate marketing courses for 2021 to choose the one that fits your budget.
Is E-learning Marketing System a scam?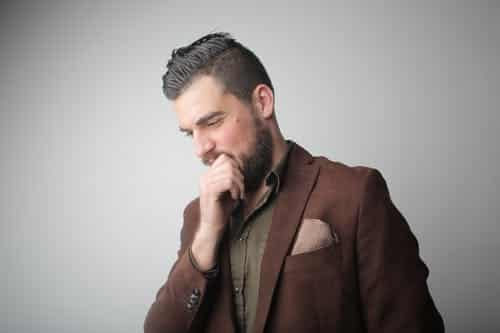 The straightforward answer is no. E-learning Marketing System is not a scam. It is in my opinion a legit course where you will get access to training resources and DFY marketing tools you can use to grow your business.
But it is a course I can't recommend because of the cons you can find in the previous section of this review.
So…
What do you recommend instead?
Alright!! I recommend products and services I trust can offer value to my readers.
I have reviewed dozens of online courses and hundreds of products. I even bought online courses such as Savage Affiliates, Wealthy Affiliate, Ecom Elite, etc.
And above all my recommended course for people who are looking to build a long-term online business is Wealthy Affiliate for the following reasons:
You get access to an evergreen affiliate training course where you can learn how to build a niche website or an affiliate marketing website, rank it on search engines and drive leads and sales.
You get access to thousands of online classes (recorded webinars), and weekly webinars for new strategies and technics to grow your business
Access to online tools such as web hosting (host up to 50 websites), a keyword research tool, and more.
An online dynamic and supportive entrepreneurs community with over 1.4 million members.
Plus Wealthy Affiliate is an established brand and a leading online platform for entrepreneurs that has changed thousands of entrepreneurs' live (including myself)
Up to you…
My ultimate goal throughout this website is to provide you with trustworthy resources that will make your online experience better and easier.
I admit Catalina Baciu did a great job by designing this course to help you grow your business.
But considering the cost, and the fact I don't know Catalina Baciu's business track record, I can't base on simple claims to recommend this course to you. If you think this course is a good fit for your business, then go ahead and give it a try.
I found this course is not a good fit for your business, don't go handsfree – click the button above to learn how WA can change your online experience.
That being said, I hope you found my E-learning Marketing System review helpful.
If this is the case, don't hesitate to share it with your friends.
Do you have a question or an experience to share with us? Drop it in the comment section below and I will respond to you ASAP!
Related posts:
Six Figure Mentors review – Scam or legit high ticket program?
Super Affiliate Accelerator review – Can this course help you accelerate your online success?
Online marketing Classroom review – Is this course worth it?
Click Wealth System review – Can this course help you transform clicks into wealth?
Be an ACTION taker, SOW YOUR SEED TODAY!
To your success!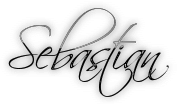 You may also like…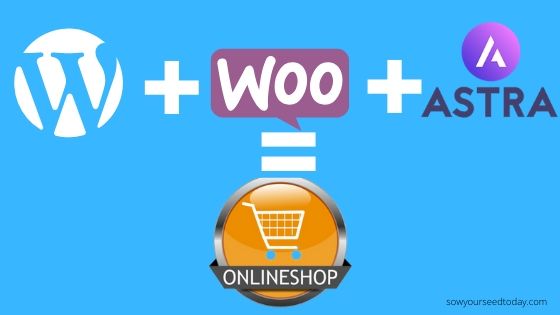 Do you want to build a successful eCommerce website with WordPress in 2022? But don't…