Building a niche site can help you make extra money and even passive income online. But when you consider the process of making it happen that includes choosing the right niche, finding the right blogging platform, writing richer and SEO-friendly content to get it ranked on search engines, it can be daunting and you can be overwhelmed – mainly if you are a beginner.
If you are planning to create a niche site but don't know how to go about it, this ultimate guide on how to build a niche site in 2021 is for you.
It will not only help you have a better understanding of what a niche site is but also how to create your niche website and then make money from it.
Here below are what we will be talking about in this guide.
But before we get into the meat of the subject, let's first find out what a niche site is.
What is a niche site?
You cannot understand what a niche site is without knowing what a simple niche is. Both terms go hand in hand.
So let me define what a niche is first.
A niche is a specific segment of the large market. It is also a theme or topic of your site or blog.
In other words, it is the theme or the topics you will be talking about on your site.
So…
A niche site is a website or blog that puts its resource (content, service/product, etc) and focus on a specific audience. In other words, a niche caters and serves a smaller group of people or a part of the large market.
To make it simple it is a small site within a big site.
An example: a website that focuses on anti-aging is a niche while a website that focuses on beauty is a broad website.
Let's now get into the nitty-gritty on how to build a niche site.
7 easy steps to build a successful and profitable niche website in 2021
In this ultimate guide of how to create a niche site, we will be covering 7 steps you can follow to get your niche website up and running.
Let's get started!
1. Choose your niche first
In this first section of the subject on how to build a niche site in 2021, I want you to first figure out the direction of your business that is choosing the right niche.
We are talking about building a niche site. So obviously you will need to pick the right niche for your website.
This is the first step and the most important element of your business success. It is your direction and destination. That means if you take the bad route, you will not be able to get where you want.
Where most people stop by in the process is there.
However, you don't need to reinvent the wheel.
You can base yourself on your passion or interest, your experience, or skills. But before go with any seemingly profitable niche, make sure it has market potential. Because a profitable niche in my opinion is the combination of your passion or interest, your knowledge, and the market potential.
Here is the formula of a profitable niche = passion + knowledge/skills + market potential.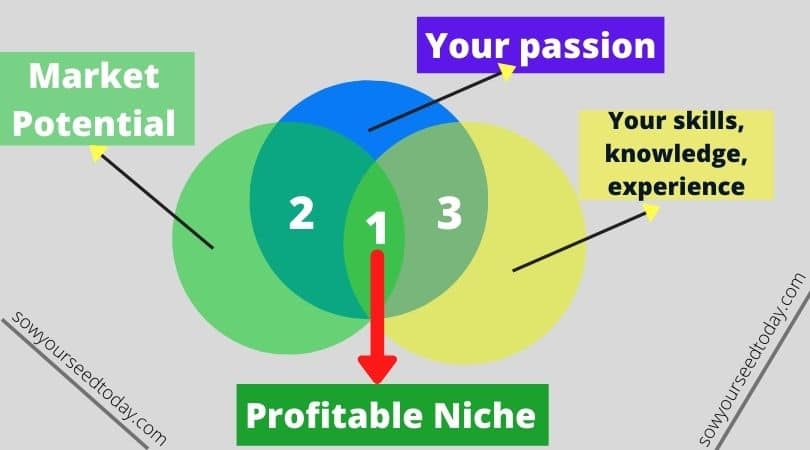 You can read this guide on how to find a niche for your business to learn more.
Once you have your niche idea, the next step is to choose a domain name for your niche site and then to pick the best and reliable hosting provider for your business.
Both are important and play a big role in your business success.
A domain name is your website address and the way people will find your website. For instance, my domain name is sowyourseedtoday.com and any internet user who wants to visit my website will need to type in his or her browser to access my site.
There are countless domain name registrars companies and you can find out my top best here.
Don't know how to choose the right domain name for your niche website? Check out my guide on how to choose a domain name for your business.
As for hosting, it is where your website files such as text, images, videos, etc will be stored. Hosting companies that offer such a service have servers where they stock your website files but also make your website live 24h/7.
When choosing a web host for your niche site, choose a web host that cares about your business success. That means a web host that offers top-notch support service, good performance, good uptime (99.98% – 99.99%), high security and that is scalable.
As for the type of hosting, shared or managed hosting is enough for the start.
My recommended web host is Bluehost because it not only offers an affordable price but it is also a reliable web host.
But you can get more value for your investment, an all-in-one platform like Wealthy Affiliate will be a good fit. Not only it offers a managed web hosting service, but also affiliate marketing training, premium keyword research tool (Jaaxy), coaching, and more for just $49 per month.
You can learn how to create your website with Wealthy Affiliate here.
Note that this website you are reading right now was hosted by this platform. And if you know how much a managed web hosting service costs, you will see you are getting value for what is offered here.
3. Setting up your niche website
Once you have registered your domain name and chosen your web host provider, the next step is to set up your site.
This is easy to do because you just need to install WordPress, choose a WordPress theme, and it is done.
For example with the SiteRubix site builder tool powered by Wealthy Affiliate, in a few minutes, you can make it done!
You can follow this tutorial or this one to set up your website.
4. Design your website
To make your website look beautiful and more appealing to your audience, you will need to design it. It starts with the theme choice because how your website will look primarily depend on the theme you installed.
My advice is to not only give more focus on the design of your theme but to choose a fast-loading and responsive theme for your site.
Know that if your site is not responsive or mobile-friendly you will get penalized by Google as it is one (even the more important) of the Google ranking factors this year.
Also, internet users won't wait for seconds for your pages to load. They will bounce back. That means low traffic potential for your site. So less revenue!
Here are fast-loading and responsive themes I recommend:
Astra: My top recommended (I use the premium version for all my sites),
GeneratePress: my #2 recommended theme
OceanWP: A free multipurpose WordPress theme to creating a nice site.
The theme alone is not enough when it comes to website design. You will need to install some plugins to enhance your website look. There are page builder plugins like Elementor, social sharing plugins, etc you can use to make your website look stand out from the crowd
Side note: Page builder tools are heavy and may slow down your website. I suggest you use a plugin like Ultimate Addons for Gutenberg combined with Astra site templates, you can create stunning pages for your site.
Also make sure to install an SEO plugin (example: YOAST SEO), a website analytic and tracking tool (Google Analytics), etc. This is not related to website design but since I am talking about adding plugins to enhance your site look, it worth mentioned. Because they are important for your SEO.
5. Decide the way you want to make money with your niche site on the go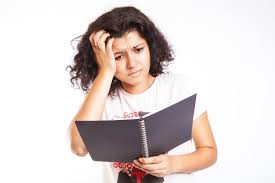 Don't make this mistake! Most people start their blog and start creating content without knowing how they want to monetize it.
However, you will need to determine it first (before you even set up your site) because your website is just a marketing vehicle that will help you market your business.
That means having a plan. Not only for your content marketing but also for the way you will be promoting your website.
For example, if your focus is to make money with affiliate marketing throughout your niche site, your focus must be targeting buying intend keywords and not writing "free stuff" content that will not lead to a good conversion rate.
Right?
On the other hand, if your focus is to make money with ads, you don't have to care because your main goal is to drive tons of targeted traffic. Buying intend keywords or not, is not your problem.
So before I show you how to do keyword research, write your first blog post, and promote your website, I have to figure out the way you want to monetize your niche site.
In fact, there are several ways you can make money with your blog or niche site that include:
Affiliate marketing (my favored way): you can promote physical products by joining the Amazon Associate program, or digital products with companies like ClickBank, Disgistore24, etc. Or join stand-alone affiliate programs.
Advertising with ads networks like Google Adsense, Mediavine, Ezoic, etc.
Selling your own product or service such as coaching, consulting, course, ebooks, etc.
And the list goes on…
Note that you can diversify your income source by doing affiliate marketing, advertising, and selling your own product at the same time. But when you are just starting out, focus on one thing and then scale when your business grows.
6. Create engaging content using long-tail keywords to rank your website fast
Blogging is about content creating. If you are lazy for that, starting a blog or building a niche site is not for you.
Because you will need to not only do keyword research to find good keywords but also you will need to create engaging and SEO-friendly blog posts to get ranked on search engines.
As you know any business must have to focus on serving people. So your primary goal as a blogger is to create content your audience will like – content that adds value to their lives. Not only that but also content search engine bots can understand and interpret. This is the way for you to rank your site higher on the search engines.
Thankfully, there are training courses out there that can help you learn the ropes of Search Engine Optimization (SEO). For example platforms like Wealthy Affiliate (you will be saving more money here as you get also tools to build your business), Income School Project 24, Savage Affiliates are training where you can learn how to build a successful niche website and then make money online from it.
Now let me show you what kind of keywords you must target to speed up your website ranking :
Long-tail and well-researched keywords
You are just starting your blog and since it is a new brand website, you must target long-tail keywords. They have low search volume but they are easy to rank compared to keywords with high monthly volume search.
Another reason you must target long-tail keywords is that they respond to your audience's specific needs. That means a higher conversion rate.
For example, someone who does research using a keyword like "how to start a blog with Bluehost" already knows the web host he or she wants and now wants a guide to get started.
However, someone who does research using a keyword like "create a website" probably knows what he or she wants but this is very difficult to figure out.
Here are tips to find long-tail keywords to write for:
Browse Q&A sites: Q&A sites like Quora are great sources for finding long-tail keywords,
Use Google suggest and Google's related searches: this is a great way to find long-tail keywords quickly if you can use the alphabet soup technique.
Use a keyword research tool: a keyword research tool (not any tool) will not only help you find long-tail keywords easily and quickly, but also have an idea about the number of searches per month, competition level, and the SEO score. These are useful data that can help you figure out if the keyword worth it or not.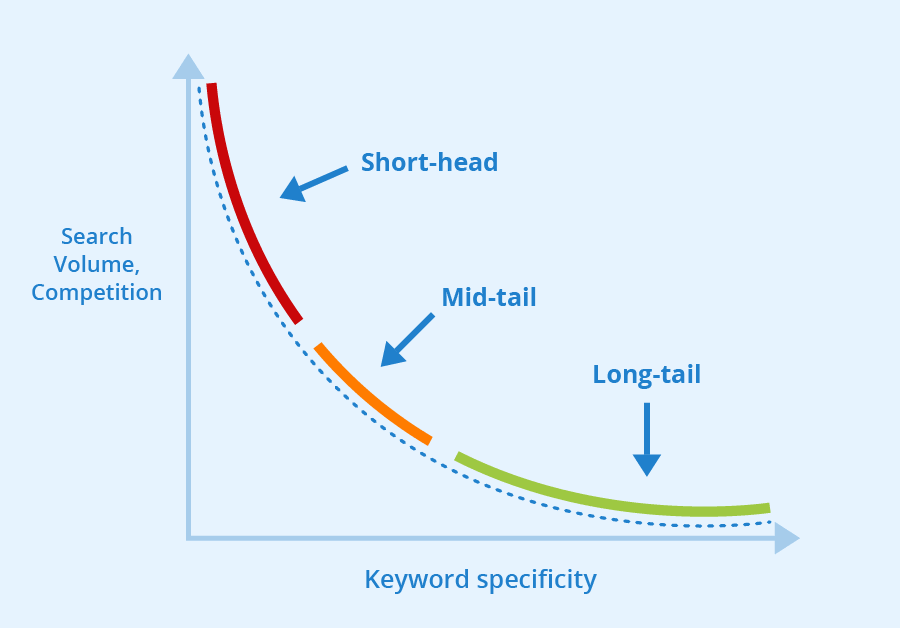 And when it comes to finding keyword ideas or long-tail keywords, my preferred tool is Jaaxy powered by Wealthy Affiliate.
Another great keyword research tool that can help you find long-tail keywords is Long-Tail Pro.
Here is an example of research on the keyword "how to start affiliate marketing".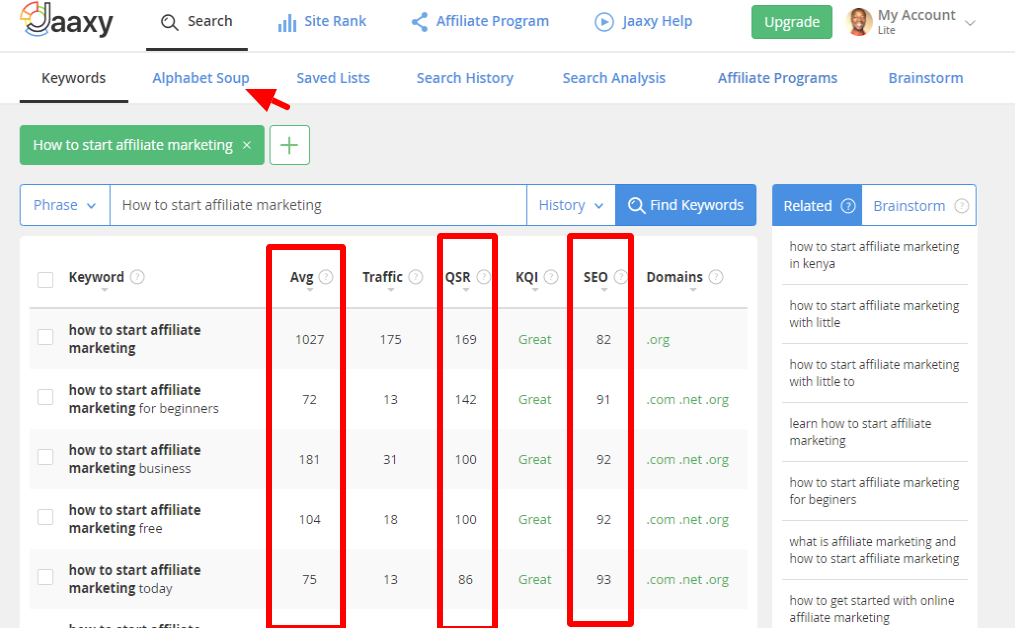 As you can see, not only do I have a plethora of long-tail keywords it suggests to me but also it provides useful data I can analyze and choose the right keyword to craft my blog post.
You can learn more about Jaaxy here.
2. Buying intent keywords
So, don't write just to write. Write to help your readers solve their problems. Target keywords that solve your audience's problems or keywords that meet their needs. Just identify what people in your niche need, then, align your content marketing and your strengths towards it and help them get it. These are keywords with buying intent.
The next step once you have the right keyword is to write content, your audience and Google will like. There is not a magic formula when it comes to writing.
Here is what you need to consider when creating your blog post:
Use headers and sub-headers with your targeted keyword in one of them (minimum based on your post structure)
Use Graphics with alt text in each of them (include at least your targeted keyword in one of them)
Use lists or billets,
Have a Call to Action (CTA),
Incorporate internal links external links that point to useful and trustworthy external resources related to the subject.
Now, you know how to do keyword research and write content for your bog, let's move into the most important part of how to build a niche site for profit: the marketing stage.
7.Promote your niche site to attract visitors to your site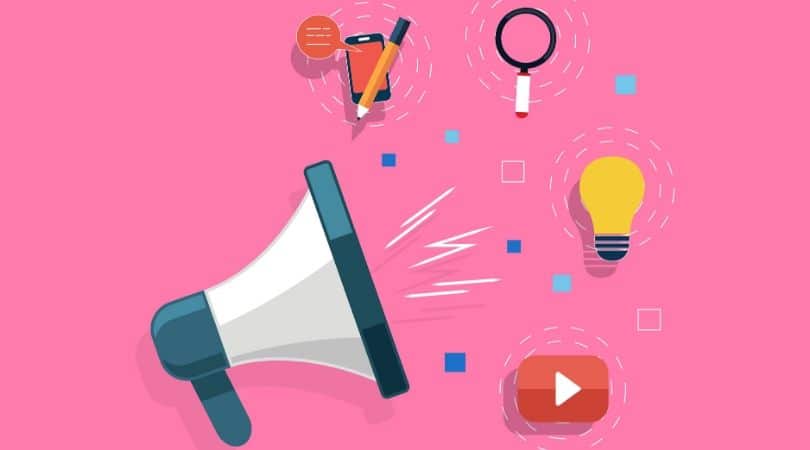 Creating engaging and SEO-friendly content is winning half of the battle of making money with your niche site.
Once you have hit on the "publish button" to make your blog post live, you will need to promote it so that you can attract visitors to your website. Because without people visiting your site, your chance to making money from it is relatively zero.
And there are several ways to promote your website to drive traffic into it:
Use Q&A site
You can use Q&A sites like Quora. For each article you publish, you can do research on Google using your targeted keyword (or related keywords to the one you are targeting) to find out if there are Quora's pages related to your blog post that ranks on Google. If you find a blog post that ranks for your new blog post, this is an opportunity to promote your site content.
If not, why not go directly on Quora and use the search bar related to your topic to find new questions.
Here is below is my Quora account state.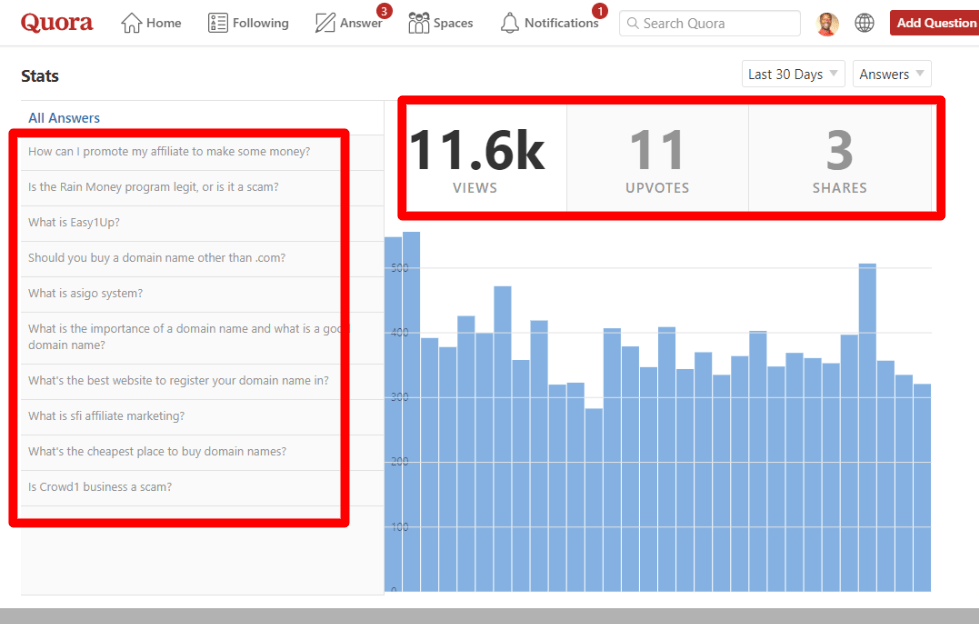 As you can despite the fact I am not very active on the platform, my post got over 11K views in the last 30 days and it brings traffic to my website as well.
PS: practice this tip with moderation and don't spam your links – if not you will be banned from this platform.
Here below is an example of an answer related to the keyword how to build a niche site we are talking about: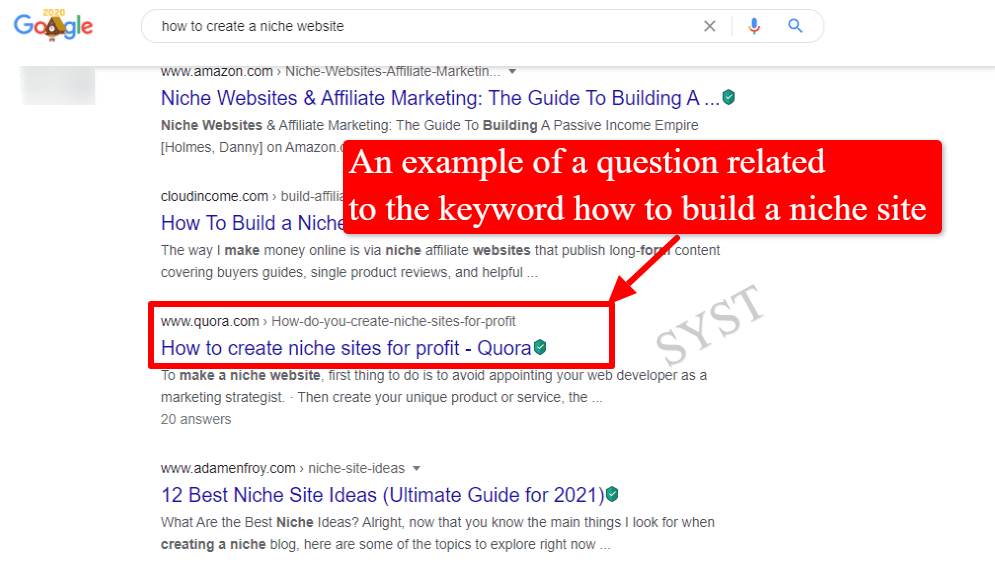 Use social media platforms
Social media platforms like Pinterest, Facebook, and Instagram are great places to not only drive thousands of visitors to your website but also to establish your brand, increase awareness about your brand, and boost your leads and sales.
Based on the type of content you create on your blog, you can determine which social media platform to give more focus to your social media marketing strategy.
Based on my experience, a website that focuses on review post like mine perform well with Youtube compared to Pinterest. The reason is that people on Pinterest are looking for tips and info posts – not reviews.
You can learn more about how to use Pinterest for a business and Facebook as a business owner here.
Use email marketing on the go
Email marketing is another great way to not only drive traffic to your site consistently but also a great way to engage your audience, build a trust relationship to increase awareness, and then turn them into lifetime buyers.
What you will need to get started is:
a lead magnet to entice your website visitors to exchange their email addresses against it. It can be an ebook, a free mini-course, a gift card, etc.
a squeeze page or a landing page builder to help you set up a landing page or opt-in page,
an email marketing tool or autoresponder that will help you sent emails to your subscribers.
Here are tools that can help you set your email marketing:
Aweber: free for up to 500 email contacts (great for new bloggers),
Moosend: Free to up to 1000 email contacts (also a great tool for small businesses and bloggers).
Getresponse: offer a 30-days free trial (price starts at $15 per month after the free trial).
Related post: How to increase your website traffic for free to over 200% in one month?
How to build a niche site and make money – final thoughts…
I admit creating a niche site can be daunting – mainly if you are a starter. And question such as:
How to start a successful niche site?
Which niche ideas are profitable to create a niche site?
Where to register my domain name or which hosting provider to choose are most of your preoccupations.
I hope this post on how to build a niche site for 2021, answered all the questions you may have in mind regarding your niche site.
From now you know the process of choosing a profitable niche, the platform to choose to host your site, how to create or set up your website, do keyword research and write content, how to drive traffic to your website, and monetize your site.
That being said, I hope you found this post on how to create a niche website useful.
If this is the case, don't hesitate to share it with your friends.
Do you have a question? Drop it in the comment section and I will respond to you ASAP.
Be an ACTION taker, SOW YOUR SEED TODAY!
To your success!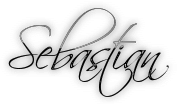 Related posts:
Welcome to my Fat Stacks review of 2023. Want to know if the Niche Site…