Don't know how to choose the right sales funnel builder software or tool for your online business?
No worry! We are here to help!
There are countless funnel builder tools out there on the internet.
And if you are new to this landscape, choosing the right funnel builder tool can be daunting.
In this article, I will show you 10 factors to consider before choosing a funnel builder software for your online business.
Here are exactly the points I will be covering in this post:
But…
Before you can start choosing the right sale funnel software to start and run your online business, you first need to understand exactly what a sales funnel is.
Right?
So…
What is a sales funnel?
A sales funnel or purchase funnel is a visual representation of the steps that a person needs to take in order to become a customer for your business.
In other words, it is your customer's journey from becoming aware of your business to purchasing your product.
It is also called a conversion funnel and it aims is to convert your leads to customers.
There are different types of funnels depending on your product and business model.
For someone who sells digital products like a webinar will need a webinar funnel while an affiliate will need an affiliate marketing funnel.
Someone who aims to generate leads will need a lead funnel while one who is selling will need a sale funnel.
Now…
How to choose a funnel builder software or tool for your online business – 5 factors to consider
There are many factors to consider when choosing a sales funnel builder tool. But I will just show you the 5 most important factors to not overlook when making a buying decision.
1. Know what you want to achieve with your business
If you are looking for a funnel builder software to start or grow your online business, the first thing to consider is the goal you want to achieve with your business.
Depending on what you want to achieve with your business, you can figure out the funnel builder tool that is suitable for your business.
For example, if you are looking to generate leads or more sales for your business, you will need a sale funnel builder tool that is equipped with high converting funnels templates you can choose and customize to fit your business needs.
So make sure you study the platform before building your business on it.
2. Make sure you can use a custom domain name for your business
Branding is very important when you are looking to build awareness and trust with your audience.
While using your custom domain name is not mandatory, having another business's name included on your official website address can impact its conversion rate.
So make sure the platform you will be using allows you to add or integrate your own domain name with the system to build your business.
Most sales funnel builder tools do but require a lot of money to access this feature.
If this is important for your business, this is the only one funnel builder tool I know that allows custom domain (even) in their free membership.
3. Your budget or what you are ready to spend on monthly or yearly basis to run your business
If you are just starting out or you already have your business rolling and looking for a new all-in-one platform to manage your business, you have to figure out the start-up cost and the ongoing monthly or yearly cost of your business.
For example, if you are on a budget and you are just starting out, you can go with a freemium sale funnel builder tool. That means a funnel builder tool that offers both a free and paid plan.
If the free version offers features that can enable you to start and then upgrade to the premium plan to scale your business, that is great.
If not, you will need to look for cheaper alternatives your budget can support.
If you are just starting out, I suggest this funnel builder tool.
With its free plan, you can:
create leads and sales funnel to generate leads and sales- up to 3 funnels,
create online course or membership site,
create your own blog to market your business,
build up to 2000 email contacts,
build email campaigns, workflows, and newsletters to engage your audience and convert them into buyers,
Connect your own domain name or a subdomain name – something you cannot find elsewhere for free;
run your own affiliate marketing and much more!
You can read my honest review here for more information.
4. Allowable feature or Apps integration capability
What are the features you need? Is it the email marketing tool? The course builder tool? Or what?
What are the alternatives if the platform doesn't have that particular feature?
If the funnel builder software doesn't have it, do they provide a cross-Apps integration?
In other words, if the platform doesn't have one of the most important or necessary tools suites you want, can you integrate a third-party or external tool with the system to run your business smoothly?
You need to figure it out and determine the number of tools you will need to run your business and that is not provided by the platform you wish to use before jumping in.
In fact, the more externals tools suite to integrate with the funnel builder tool, the more money you will need to run your business.
If you will need to consider another funnel builder software to use if the external tools are more than 2 tools.
5. User experience and feedback on the foftware
What are the limitation and frustration other users face when using the platform? Do their reviews positive or negative?
This is very important if you want to avoid wasting your money and valuable time on a platform that doesn't offer a better customers experience and support.
Chances are if the feedback of other users or customers is negative, you will have a bad experience using the tool.
Before you build your business on the platform make sure you do research to get other people's opinions and customers' experience using the tools.
You can find reviews about the company and its product on Google, YouTube, or on forum sites like Quora, social media platforms like Facebook, LinkedIn, etc.
6. Responsive and Mobile-Friendly Application
Do I have to tell you that people use their mobile phones to surf and shop online?
I don't think so. But in case you don't know it, more than half of all internet traffic shops are from a mobile device.
So, it is extremely important to make sure your sales funnel is primed for mobile viewing. If not you leaving money on the table. And that is an advantage for your competitors.
Most sales funnels builder software allows you to design your funnels on desktop, tablet, and mobile so that you can offer a better user experience to your customers and at the same time get a better conversion rate.
7. User-friendly interface
If you are not tech-savvy, I highly advise you to find a funnel builder that offers a user-friendly interface.
While most of the funnel builder tools out there offer a drag and drop builder and templates you can use, I suggest you try out 2 or 3 different tools and then choose your favored one.
The good news most tools like ClickFunnels come with a 14-day free trial. Certain platforms like Systeme.io offer a free plan that allows you to try out the tools before you decide to spend your hard-earned cash on them.
Don't know which one to choose? Read my Systeme.io vs ClickFunnels review.
8. Templates and number of funnels you can access
Another feature to consider when making a decision on how to choose the right sales funnel builder software is the number of sales funnels the platform allows you to create or access.
This is very important because it can be frustrating with your limited budget to buy a marketing tool and then discover that what the tool offer is very limited regarding your business size or needs.
Also, make sure the platform offers high-quality funnel templates that are easy to edit and customize. If not your will need (if you are not tech-savvy) to hire a web designer to create new and unique templates for you.
9. A/B Testing availability
Does the software provide you with the capability to test your sales funnel?
Testing the funnel before launching it to a wider audience allows you to determine the most effective and performing sale funnel or the one that resonates with your audience or customers.
Most funnel builder tools out there have an A/B testing capability that allows you to examine and measure your audience response based on the elements the test has been focused on.
It can be the headlines, the CTA buttons, the design like layout, color, etc.
That helps you save time and money on your marketing campaigns.
10. Support
This is the last, but not the less. Before you jump in and buy any sales funnel builder tool, do your search, test the support team if you can in order to know if they offer a good support service.
This is because you can encounter an issue with your business that needs an expert to check, find and fix the issue for your business to continue rolling.
The support can be a chat, call, email, or 24×7 accessible support desk.
Don't neglect it.
Conclusion
Choosing the right sales funnel builder tool is not an easy task – mainly for beginners who are stepping into this landscape.
If you want to make a sale funnel builder software buying decision, I think by considering these 10 factors, you will be able to come up with the right tool to start and/or grow your online business.
That being said, I hope you found my guide on how to choose the right sales funnel builder software helpful.
Tell me in the comment section, what is the #1 factor that concerned you the most before signing up for a funnel builder software?
Be an ACTION taker, SOW YOUR SEED TODAY!
To your success!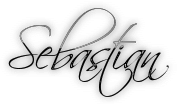 You may also like…