Want to learn how to earn extra money from home while working full-time as an employee? Or, are you looking for a genuine and proven way to earn extra money to pay off your debt, secure your children's education, or take early retirement?
If yes, you are in the right place, and you made a good decision.
Because of the current economic and social pressure, it is important to look for some ways to improve your living conditions by starting a side hustle business.
If you're an employee like me, I don't need to tell you that:
To pretend to be able to live the life of your dreams by relying only on your salary is to make a big mistake. And it is dangerous to depend on only one source of income. Indeed, what would you do in case of job loss or illness (where you can no longer work)?
This is such a question that leads many people today (especially employees) to look for some ways to earn extra money by working in their spare time – to build multiple streams of income.
Is that why you're here?
If yes, all my congratulations! Because you have already taken a giant step forward: awareness and the willingness to change your situation.
There are plenty of ways to earn extra money while working in the comfort of your home. That's why I'm going to cover this topic with two series of posts:
I will show you through this post, 4 smart ways to earn extra money when working from home. Then in our next series, I will walk you through some other legit ways to earn extra money from the comfort of your home.
You can read the next series here!
Attention!!!
If you are looking for a magic formula to make money quickly without doing anything or if you are looking for a get rich overnight program, you are in the wrong place. Unfortunately, I do not have a miracle formula for you
But if you are looking for legitimate and proven ways that will help you earn a side income when working in your spare time, then keep reading!!
Let's go!!
4 Smart ways to earn extra money from home
1. Earn extra money from home with blogging
Blogging is my best way of making extra money online. This is the way thousands of bloggers make their living online while doing what they are passionate about.
Why?
Because with a blog you can build multiple streams of passive income. Indeed an article once published, you no longer need to come back to do anything. Except for update it, in case it's really necessary.
A blog also offers you a lot of possibilities. He can help you to get a freelance writing job, to build relationships with companies and people with the same interest as you, etc.
If you want to earn extra money from home, start creating a website today.
Related post: How to create a website and make money on the side?
How to earn extra money from home with a blog?
Choose a profitable niche
After creating your blog or website, your goal should be to find a profitable niche. A niche is a topic on which you will build your business. It can be a topic that reflects your passion or a topic in which you have knowledge or skills!
Related post: How to find a profitable niche for a blog?
Create useful and quality content
After choosing your niche, you can start creating content. Make sure that your content is of high quality and useful for your readers and don't forget to optimize it for SEO.
Include Affiliate Links in Your Content
When I mention including affiliate links in your content, it refers to doing affiliate marketing. And that doesn't require you an extra cost to do it. Some companies need people like you to promote their products and service. And these companies are willing to pay you a commission every time someone through your affiliate links purchases a product or service.
Drive traffic to your blog or website
Once you have some content on your site, start promoting your site. Don't wait until you have dozens of articles before you start promoting your blog. This is the pitfall that many people make at the beginning. They spend their time on the esthetic of their blog instead of promoting their content. If you want to make money with your blog your goal must be to have traffic. That's what will give you money.
2. Create an online course to earn extra money from home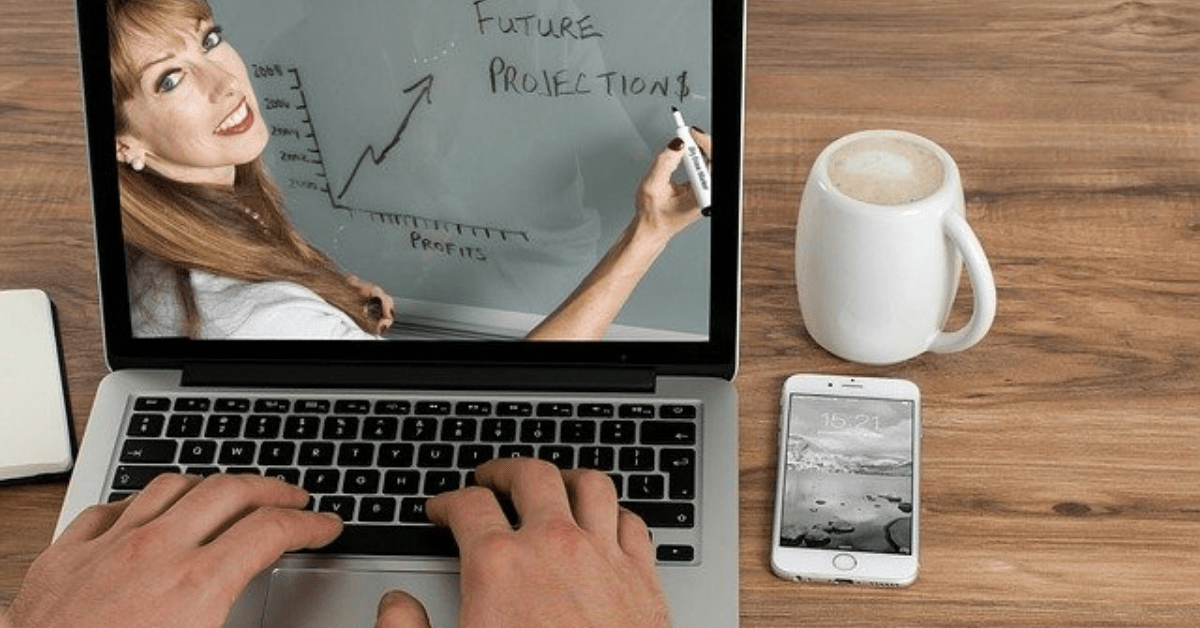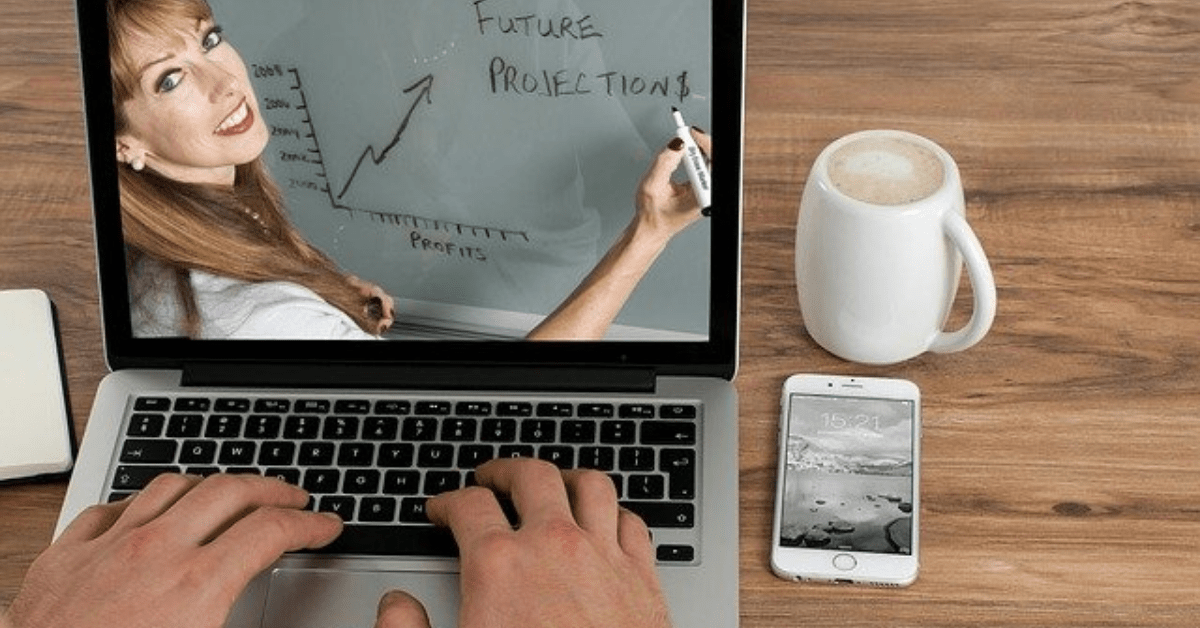 The e-Learning industry is trending and more people are looking to develop new skills. In fact, Global Market Insight forecast that by 2027, the eLearning Market will reach over $1 trillion.
So this is the right time to jump into the e-learning industry if you feel good teaching people or communicating your skills or knowledge to other people. Many people want to learn new skills. It can be in any field: art like guitar, music, cooking, etc.
Do you have talents in a given field where people would be willing to pay you money to benefit?
If yes, you can create an online course and charge them for a few dollars. And your earning potential is illimited!!
People like Graham Cochrane made $75K/month from his blog only teaching music production.
How to make extra money from home with online courses?
Evaluate your skills, experiences, and talents and come up with an online course idea
The first step if you want to make money online selling your own online courses is to start with an inventory of your skills, experiences, and talents.
Your goal here is to find a topic you are passionate about or a subject in which you have skills that you can teach to others.
Do market research to find if your idea meets a need
Do you have any skills or talents that you think you can monetize? Good!!! But that is not enough!!! To avoid unpleasant surprises, it is important to do market research to find out if there is market potential.
Of course, if your online course does not meet a need or solve a specific problem for your targeted audience, you will not get a sale. People will only take money out of their pockets to pay for your online course when it solves one of their problems.
Keyword search tools like JAAXY (30 free research) or Long Tail Pro will be a good help for that.
Here below is what Jaaxy shows when I type a keyword like how to learn guitar online.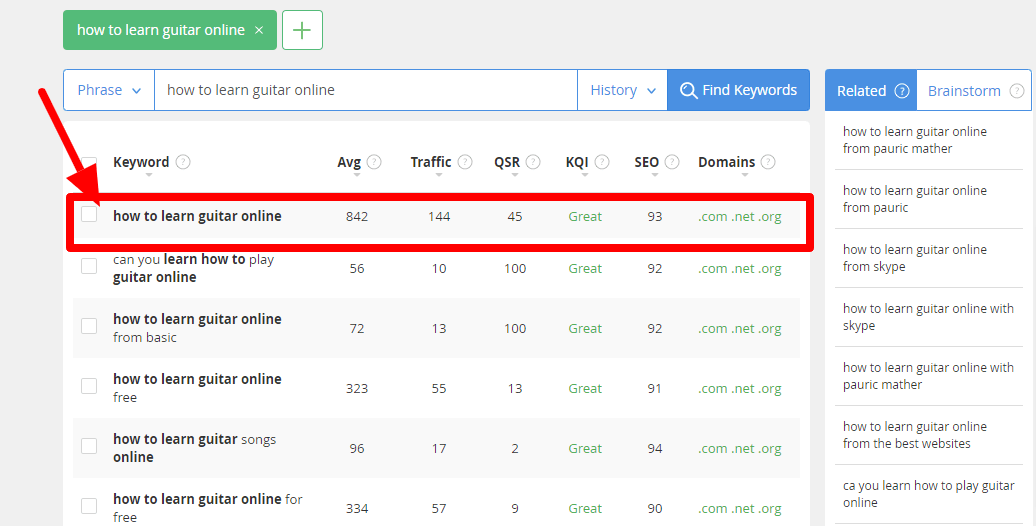 As you can see there are hundreds of people on a monthly basis who are taping such keyword on Google. And some even ask where to learn guitar online?
It means there is interest on the subject. Is it profitable? This is where you need to find out. And you can use Google that is free tool to see courses that are in the market and then figure out if you can come up with a course that offer more value to people who are interesting in music.
Commit yourself to create your course and find where to host it
Once you are sure that your idea meets a need, you can start creating your courses. You can create your course in video format or in a simple content format. Or both!!
When this is done, decide where to host it. Will you host it on your own website or a self-hosted platform like Systeme.io or GrooveFunnels?
If your course is in video format and you decide to host it on your own, I suggest you use a 3rd party video hosting platform to host your video and then embed them on your website instead of uploading videos on your website directly.
The reason is obvious. Videos are heavy files and that will slow down your website and impact not only your ranking but also your conversion rate.
Facing slow load time issues with your website? Learn how to optimize your website performance here.
Promote your course and get students to make money
Once your course is launched, what you still have to do to start making extra money from home is to reach out to your targeted audience and then sell your course to them.
You have countless ways to promote your courses such as:
social media platform (Facebook, Pinterest, Instagram, etc.),
3. Write an ebook and sell it
One of the smart ways to earn extra money from home is to write an ebook and sell it on the market. If you have writing skills and you have knowledge in a field that you think can help someone, why not use it and earn money next to your day job? You can come up with an idea based on your passions, experiences, or skills and write one.
How to earn extra money writing an ebook?
Find a profitable ebook idea
Any profitable business starts with a profitable business idea. Can you turn your interests into business by writing an ebook? Or can you turn your skills into a cash machine?
Make a list of what you are experiencing to do or what you can do. Then choose a topic that you think will benefit your audience.
Do market research to find if your ebook idea worth it
Just like in the process of creating online courses, if you don't want to write an ebook no one will buy, you have to come up with a profitable idea.
A profitable idea means an idea that has market potential. An idea that meets a need.
So, ask yourself these questions:
Is there people who are interested on the topic I chose for my ebook?
How is the competition state in the market? Low or higher?
Can I add value to what my competitors are already offering on the market?
If your answers are yes, this could be a good sign for you.
Start writing your ebook
You have analyzed the niche of your ebook and found that it is profitable. The next most important and crucial step is to get started and start writing your ebook.
It is the time to believe in yourself and to commit yourself to reach your goal. Some people start and stop along the way because they have lost their initial motivation.
So, If you want to succeed in writing your ebook, you need to identify first your motivation. Then put a writing plan in place and commit to following it.
Know that what matters here is your ebook idea. No matter if you are a good writer or not, if you have a profitable ebook idea you know people will spend their money to buy it, you can hire a writer on a platform like Fivver to do the hard work for you.
Tools that will be useful to you:
– Becon.by: if you have your own blog and want to convert your post to an ebook
– Calibre is free to use and great for beginners.
Where to sell your ebook?
Is your ebook ready? And you are wondering where to sell your ebook?
Don't worry!!
There are several ways to do this!
You can sell your ebook on your blog or website)
In this case, your blog is your sales platform, and you have many advantages such as:
– The possibility to set the price yourself,
– Full control of the promotion of your ebook,
– Set up an affiliate program and get people to help you increase the visibility of your product,
– Collect emails from your prospects and customers for your future ebook and other products launch.
You can sell your ebook using the Amazon Kindle Direct Publishing platform
Another way to have your ebook on the market is by using the Amazon Kindle Direct Publishing platform.
You can use this platform after writing your ebook to put your ebook on the market.
What you need to know when you want to use KDP as a platform to sell is that the price of your ebook must be set between 0.99-9.99$ and you get 70% of the price of every copy you sell. Also, the only formats accepted are EPUB and MOBI.
Related post: How to write an eBook and make money?
4. Start online dropshipping business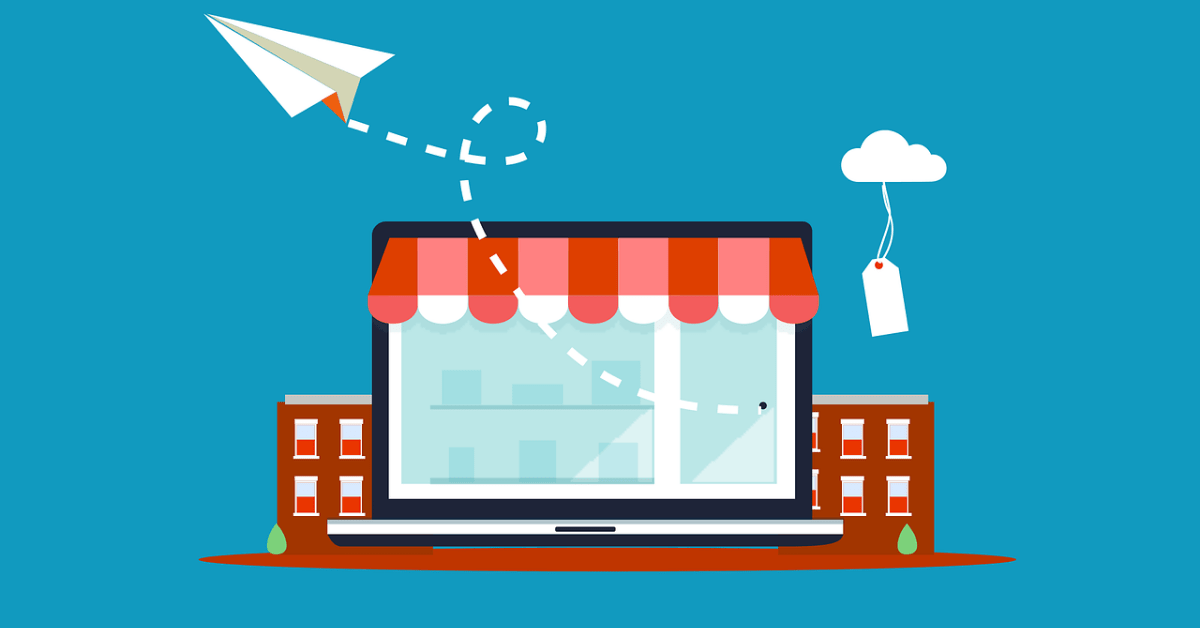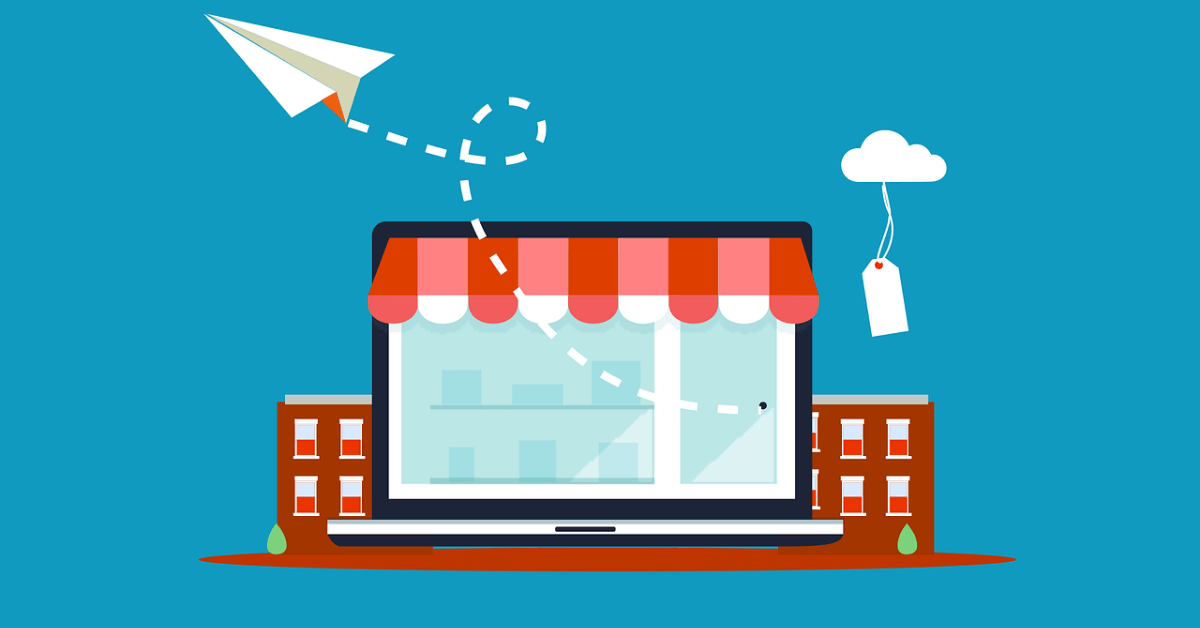 If you are looking for a proven way to earn extra money from home, then you should try dropshipping. Indeed, it is one of the business models with a low start-up cost.
What is drop shipping business?
Drop Shipping is a sale's method by which the seller (John) does not have any stock, whose delivery is managed by the supplier without the customer knowing it. It is selling products on your e-commerce site without having them in your stock.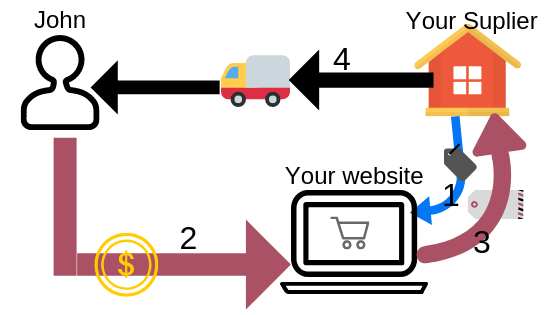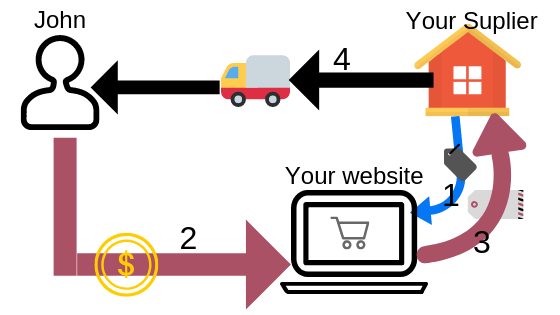 If you want to start a dropshipping business, consider the following points:
Find a winning product to sell
To get started with dropshipping you need first to find awinning product that sells. A product that solves a specific problem or responds to your targeted audience needs.
You can use a keyword research stool to come up with a niche or a product that meets your audience's needs.
Find a supplier who offers products related to your niche in drop shipping
Your supplier is your business partner. The image and reputation of your business depend on the quality of its service (product quality, delivery time, etc.).
So you won't have to choose your supplier lightly.
If you are surcing product on AliBaba make sure you choose:
Assessed Suppliers,
Gold Suppliers,
Trade Assurance Suppliers.
Build your dropshipping website
You need a website (e-commerce platform) to manage your dropshipping business.
If your business model is to give more focus to products instead of content, a platform like Shopify will be very useful. You need to combine it with Oberlo.
However, if you want to focus your business on creating quality content and selling products via dropshipping, then creating a WordPress site that you will integrate the woo commerce plugin will be a long-term choice.
Add the Products to Your Website and starting your business
Once your site is ready, you can start integrating your products into your sales platform and start promoting your dropshipping business to your targeted audience.
To add products on your store you need is to install one of the following dropshipping addons for WordPress and you are ready to go:
AliDropship or WooDropship – if your supplier is on alibaba.com and want to import products from AliExpress
WooCommerce Dropshipping – if you want to work with third-party suppliers or vendors on your WooCommerce store
Conclusion
There are countless ways to make extra money online. You can start blogging and monetize it with affiliate marketing, sell your own product like eBook and online course, start dropshipping business, etc.
That being said, I hope you found my article on how to earn extra money from home while working full-time useful.
Tell me in the comment section which one is your favored way to make money online.
You can read the series No 2 of this post here.
Be an ACTION taker, SOW YOUR SEED TODAY!!
To your success!!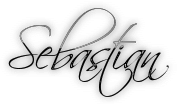 You may also like…
Email marketing is one of the most cost-effective and a great way to not only…