Do you want to increase your website traffic for free to over 200% or higher in a short time? Or are you looking for some ways to drive more traffic to your website?
If yes, you are in the right place.
Today I will share with you the strategies I used to increase my website traffic for free to over 200% within a month.
But before I show you the strategies I used to achieve such a result, I want you to know that in the spirit of full transparency, this post contains affiliate links. This means if you make a purchase through these links, I may receive a small commission at no extra cost to you. I can get a commission from any company, but I only recommend products/services I use and truly believe will give value to my readers. Thank you for supporting me!
You can read my full affiliate disclosure here.
Now, this point is clear, let jump straight into the meat of how to increase your website traffic for free.
How to increase your website traffic for free to over 200%
There are countless ways to increase your website traffic for free.
But in this post, I will just with you 10 strategies to increase your traffic without spending a dime on paid advertising.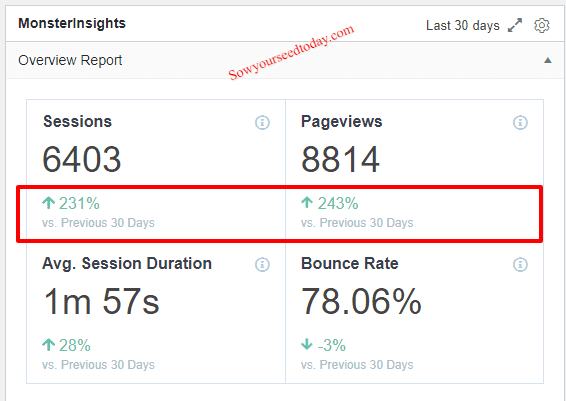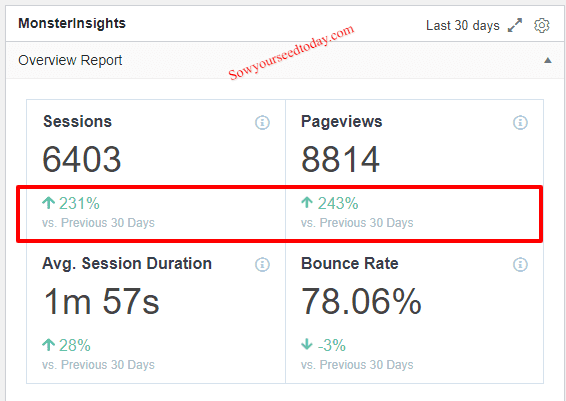 1. Create more SEO friendly content and optimize them for search engines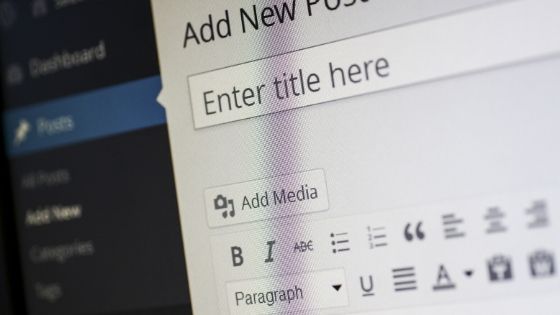 One of the strategies I used to increase my website traffic for free to over 200% in a single month is creating more and more content.
English is not my native language, and at my start creating content constantly is been challenging for me.
Plus, I have a full-time job to manage. To come up with a single blog post, I need a whole week to write, edit and get it live on my blog.
But as the saying goes, "it's by forging that one becomes a blacksmith".
In these last months, I started to publish 2 posts per week. Sometimes I even manage to publish 3 posts "new fresh content) within a week and that helps me increase my website traffic fast.
2. Updating my old post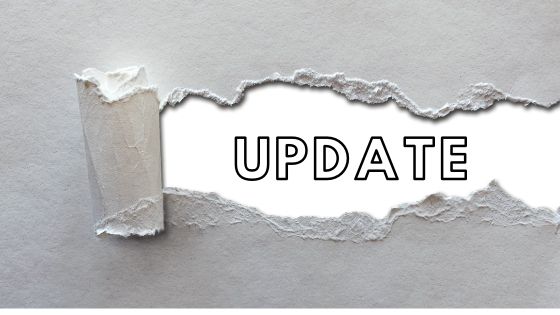 Google loves fresh content. So it is to your advantage to get your content up to date and fresh every time. Updating your old content can increase your overall site ranking and performance on search engines.
For example, if one of your posts gets to the top ten in Google's search engine results page (SERPs), updating it can ramp your page position to #1 or #2 on the SERP.
Trust it or not, this strategy can help your pages and your entire website rank higher on Search engines like Google, even if it is a brand new website.
Pro tip: Avoid updating the same content most frequently (every week or month). Doing this will not lead you anywhere. Also, don't try to biff Google.
When updating your content, make sure to add value, relevant images, and so on.
3. Improving my SEO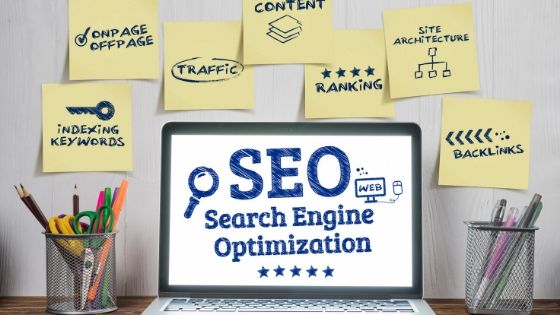 Do I need to mention it? If you want to drive more free or organic traffic into your website, SEO must be your core focus in your content marketing strategy.
You can improve your site performance and traffic by optimizing your On-page and Off-page SEO.
An SEO optimization plugin such as Yoast SEO or Rank Math is a must-have tool if you want to write SEO-friendly content.
4. Making use of several avenues or diversifying my marketing channel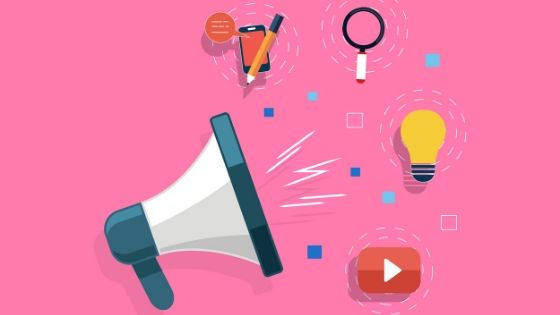 One of the best ways to increase your website traffic or visitors is by increasing or diversifying your marketing channels.
That not only increases your chances of attracting more traffic but also allows you to work with confidence because if one fails, you can always get traffic from the other channels without having to start from scratch.
And when I talk about diversifying channels, it goes the same with content diversification. Both work hand in hand.
For instance, you can start a Youtube channel for video content (video marketing), podcasting for audio content, your blog for writing content, and social media marketing on platforms like Pinterest for visual content.
Actually, I am not involved in podcasting marketing but I started a Youtube channel and social media marketing (Facebook mainly) and it perform well for me.
5. Improving my DA (Domain Authority) PA (Page Authority)
Needless to say that DA and PA are a ranking factor Google uses to rank websites on the SERP.
The higher your website DA and PA, the higher it will rank on Search Engines.
Now, you are wondering how you can improve your website domain authority.
All right!
The easiest way and the best way to do that is by building high-quality backlinks. A backlink is a link to your website from another website.
And you can build backlinks through guest posting.
Here are some benefits backlinks can bring to your online business or website:
Get targeted and quality traffic to your website (extra traffic for you)
Google will increase its trust in your website,
Increase your pages and whole site rank. That means more traffic, more leads and more sales for you.
There are bloggers that offer guest posting and whatever the niche in with you are you can find people that offer this service.
Just go on Google and google your niche name+ guest post/write for us.
Let's say you are in the weight loss niche. When I google "weight loss guest post", here is what Google gave me as a result. See the image below.
You have in front of you countless results you can go through and choose the one that fits your writing style.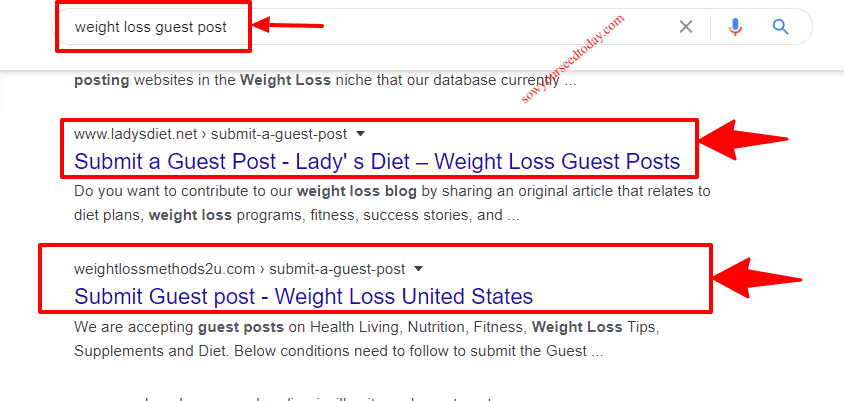 But if you are poor in writing like me, guest blogging is not the best option for you because your work will be rejected a thousand times.
Fortunately, you can get links back to your website by creating quality and engaging content.
Another option is to hire a freelance writer or proofreader on Fivver or Upwork to do the hard work for you.
6. Tracking and analyzing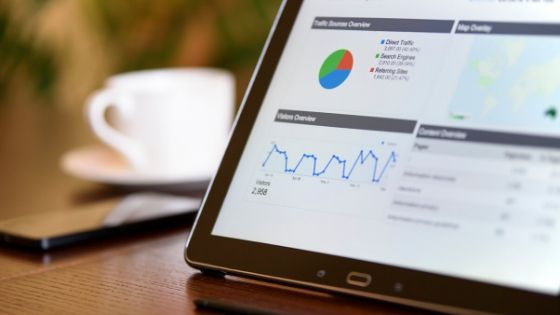 If you're a marketer who doesn't track and analyze your marketing efforts, it's like crossing the road blindfolded and you will pay a heavy price for that mistake.
As an affiliate marketer or blogger, you need to track your traffic and campaigns in order to figure out which campaigns perform better.
I didn't tell you why I started a Youtube Channel despite the fact I am not fluent in English.
My social media campaign started with Pinterest, but when I started creating (publishing) more and more reviews, I realized Pinterest doesn't perform with product reviews posts.
People go on Pinterest not to read reviews, but to find tips and fun stuff.
After an analysis, I changed my plan and started a Youtube channel that is perfect for product reviews and all kinds of posts.
Most of my social media traffic comes from Youtube, Quora, and Facebook.
7. By starting an email marketing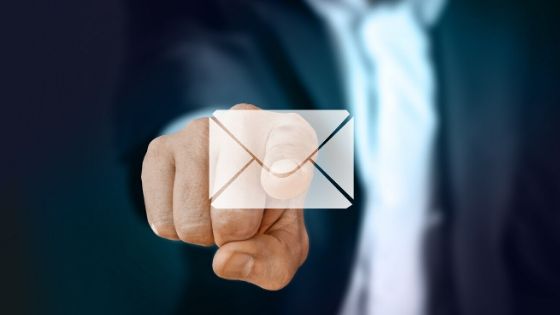 Email marketing is another way to increase your website traffic for free. And the best part is it helps to connect yourself with your audience, build a trust relationship and increase affiliate revenue.
What you need to do is to start building your email list and then send newsletters to your list with some links back to your blog posts.
To build your list fast, you need a lead magnet and a landing page or opt-in form to collect their details (email, name, etc.).
If you don't know what a lead magnet is, let me give you a quick definition.
To be simple, it is just an offer you can give away to your prospective customers in exchange for their email addresses.
That can be something of value like an ebook, a free course, a gift card, etc.
Here is an example of a squeeze page with a lead magnet I have created with LeadsLeap PopupExpert.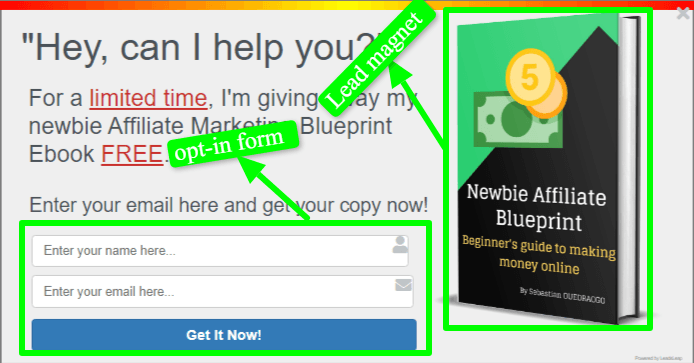 If you are starting out and don't have money to invest, Sendsteed by Leadsleap, Getresponse, and Aweber are email marketing tools providers you can use for free.
8. Targeting long-tail keywords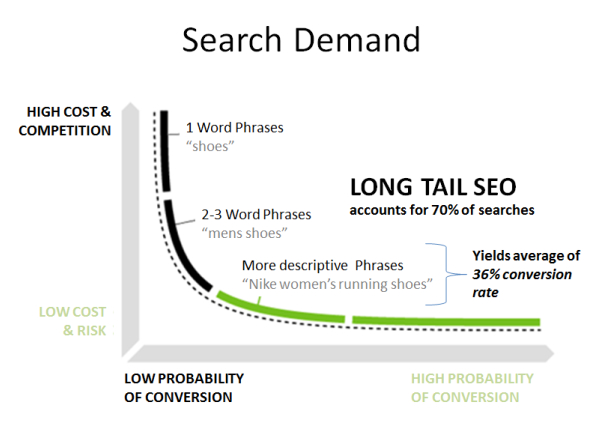 If you have a new brand website like mine and you don't do your keywords research diligently, you won't rank on search engines.
A short-tail keyword will bring you so much traffic if you succeed to rank your post on the first page of Google.
But if you want to rank higher, drive targeted and quality traffic that converts, target long-tail keywords and create much content. It is better to get 10 pages that convert and rank higher on search engines than getting 1 page with lots of traffic and a low conversion rate.
The likelihood to rank for these keywords is high. Plus, it converts better because you are targeting a specific audience to your website.
Experts report that Amazon makes 57% of its sales from long-tail keywords.
And by applying this strategy I double my organic traffic as well.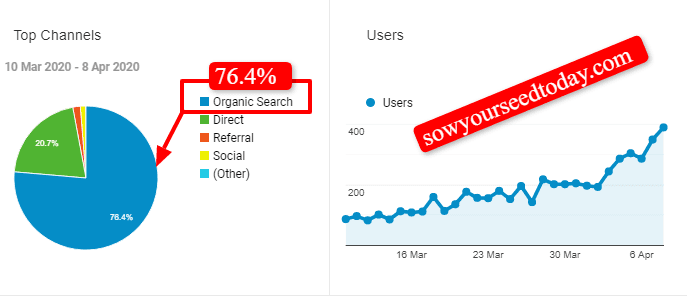 You won't find a winning long-tail keyword without a keyword research tool.
The Keyword research tool I use myself is Jaaxy. You can read my review here and find out how this tool can help you take your online business to the next level.
9. Remarketing
What does it mean, remarketing? It means advertising to people you already have a connection with. For instance, you can re-engage your Facebook friends, your email list, your Instagram and Twitter followers, etc.
Also, read 10 Proven ways to drive targeted traffic for free to your website.
10. Buy niche-specific abandoned domains
Another way to increase your website visitors for free is to buy niche-specific abandoned domains. That means buying expired domain names that got visitors and redirecting these domain names to your existing website. This strategy will conduct extra traffic for these expired domain names received.
Bonus: Use the E-A-T concept (long term goal)
E-A-T is an acronym that means Expert, Authoritative and Trustworthy. Using the E-A-T concept means creating engaging and valuable content that will engage your audience and get them to share, comment, and create backlinks to your website. That will lead Google to trust your website and give it more authority.
Wrapping up…
If you want to increase your traffic for free, following these strategies will help you drive tons of traffic on your website.
I used some of these strategies and they worked for me.
What strategies have you used and what's been your experience? Share it in the comment section below.
If you found my post on "how to increase your website traffic for free" helpful, please share it with your friend.
If you have a question related to this topic, drop it down in the comment section and I will respond to you ASAP.
Must-read post:
1. How to use traffic exchange sites more efficiently to make money online?
2. Jaaxy review: A best keyword research tool every blogger must use
Be an ACTION taker, Sow Your Seed Today.
To your success,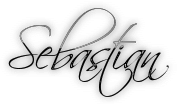 You may also like…