Do you want to learn how to make extra money from home when working full-time?
YES?
You are not alone!! Because more than 10K Internet users are asking themselves this question: "how can I make extra money from home?". The evidence is that the search that brought you to this site is only one of the hundreds of millions of results for the subject on Google. This proves that there are many people seeking good ways to earn money on the side.
But the problem with the majority of these people is that:
They do not have a clear vision of what they want,
opportunities are limitless – they have some difficulties making a good choice,
they lack commitment and endurance in their choice,…
However, making money online, whatever it is a side income or full-time income you are trying to make, it requires hard work and commitment on your part
That's why before I show you some ways to make an extra income from home, I would like you to take a second and ask yourself this question:
What purpose or vision do you have with your life? In other words, what exactly do you want in life?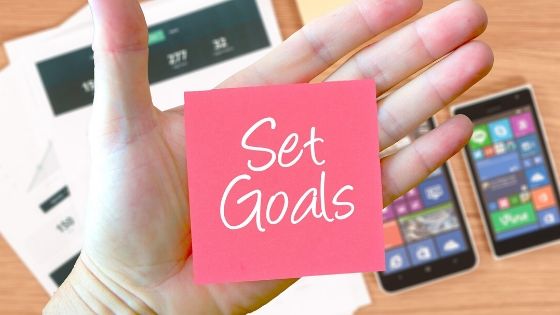 Yes, defining what matters to you and knowing what you want in your life are critical for your success in life.
Indeed, it will determine the direction you will have to take and will guide your choices at all times. Because there are plenty of ways to make extra income even a full-time income online.
But if you don't know what matters to you, you're going to spend all your time reading this post and many others without doing anything actionable about it.
In case you missed the first series of this topic, you can find it here.
In this last series, I will show you 7 legit ways to make extra money from home even if you are a full-time worker like me.
7. Best ways to make extra money from home when working as a full-time worker
1. Find freelance job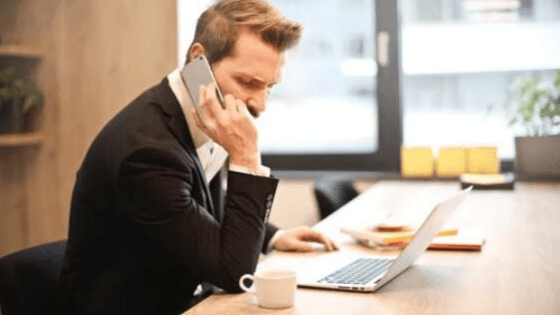 In many professions nowadays, freelancers are hired to complete some tasks or services for clients such as small business owners, website owners, etc.
If you don't know what I am talking about, let's began with basics.
What is a freelance job?
A freelance job is a job that doesn't require you to be employed by a company to do or complete the task or service required to be paid. It is some jobs you can do remotely from the comfort of your home and, often based on your own schedule.
So a freelancer is an independent worker or a self-employed who offers his services for money to clients.
– How to become a freelancer?
This is the question you are asking me?
This is not a good question…! Let me reply to your question with a question.
– What skills do you have to offer?
This is the right question you need to answer first before we move on!!
To become a freelancer you need some skills which are on-demand on the market actually.
So the first thing to do is to analyze your skills to see what kinds of skills you have. And secondly, you need to figure out if your skills can be offered as a service.
There are some skills that cannot be offered as a freelance service.
An example: I am a repairman and, in my repair shop I repair watches, Radio and TV receivers. Do you think I can offer these skills as a freelance job on a platform like Upwork and get some clients?
Not at all!! Right?
So what kind of freelance jobs can you start in 2020 and make money?
2 best freelance job to start right now
1. Freelance writing
Freelance writing is in high demand these recent years. Even if you are a student or 9 to 5 worker like me, you can start your journey in this growing industry as a side hustler. According to freelancewriting.com, most freelance writers earn an average of 10K or less per year and the top "tier" of them makes + $40K annually.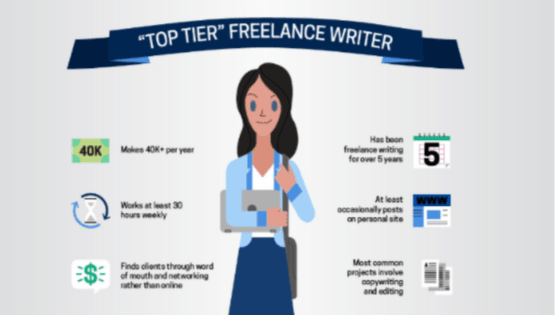 Image credit: Freelancewriting.com
Are you wondered if you can get a freelance writing job today?
Yes, you can get a freelance writing job.
Indeed, small online businesses and, websites are creating every day. Many of these site owners lack time to write their blogs post, articles, magazines, sale pages, etc and, time to manage their website. So they hire good writers like you on their side.
How can you get a freelance writing job today?
You need to determine your expertise area first and come up with a niche writing. In which field do you have more knowledge? Is it in content marketing, SEO, Internet marketing?
Whatever your expertise area, you can get a freelance writing job.
However, keep in mind that freelancing writing is not about getting in touch with an agency, Registering on sites, taking gigs on job boards and getting your first customer and the money starts to flow.
Does that mean you need to be a techie to get a freelance job?
Not at all!!
Even if you don't have the skills required to get a freelance writing job today, you can make it a project for the future by building your own portfolio website. That will help you to showcase your talent to the world and attract customers that will seek to work with you.
And as you have certainly noticed in the image above, the majority of freelance writers who are making more money in this industry are those who have their own website.
To succeed in this career, you need to establish yourself as an expert in your domain. This is why taking time to prepare yourself before signing up with a site is necessary in most cases.
Start your blogging journey here for free – no credit card needed!!
Now, what to do if you have ready!
How to find the best freelance websites to start making extra money from home?
Are you still here? If this is the case, it means that you really need to start a freelance writing career.
Okay!! Let's go!!!
Here some freelance sites to consider:
What to do if you don't have skill in writing?
The only option is to start writing.
Here are the best places where you can improve your writing skills for free. But remember that it is the practice that will really help you to be more productive. The only option is to start writing.
2. Codding and programing
Do you have programming or coding skills?
If your answer is affirmative, you can start a coding or programming career today.
Needless to say, the demand for programming and coding these days is high! So don't worry about how to find a job in this gig.
In fact, small and medium-sized companies are being created every day. Existing ones are already looking to boost their performance. And having an application or/and website can help them have more online visibility, optimize engagement and customer experience, etc.
However, recruiting a full-time coder or programmer requires more investment. The employer would be obliged to pay certain costs such as health care, job security.
To avoid these expenses, some companies hire freelancers programmers and coders for part-time or full-time services.
Best place to find a coding or programming freelance job
What to do if you don't have skills in this area?
Even if you think you don't have skills in a field that you can apply for a job in this industry, it's never too late to learn how to code.
Here are the best places where you can start learning coding and programming for free. You can learn basic knowledge with these sites for free today and, then enhance your knowledge by paying for certification training:
The list goes on – and if it is a freelance job you are looking for you can consider the sites I have listed above such as Flexjobs, Fiverr and Problogger. You will find freelance jobs of all kinds that will suit you better.
2. Make extra money with best-paid survey sites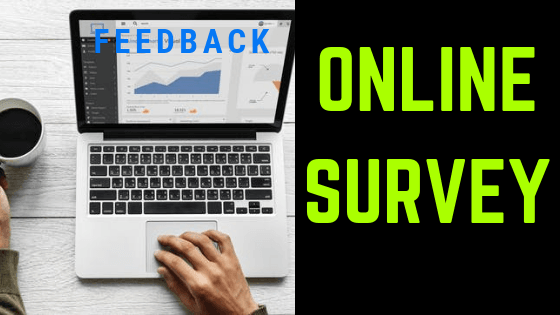 When you are looking for some ways to make extra money while working from home, finding a paid survey site and taking part in surveys in your spare time can also help you improve your income level.
Of course, this will not make you rich or lead you to early retirement, but it can help you earn extra income on the side of your day job.
How much money can you make with paid-survey sites?
The amount of money you can earn on these sites depends on several factors:
The number of surveys available on the sites per day
The number of survey sites you have chosen to take part in their tasks
The time you spend on your activity
How to make money with survey sites?
If taking part in paid-surveys is what you want, you can register today with the best paid-surveys site and start taking part in surveys and making money right now.
What is important is that you can complete the survey tasks anywhere you are.
Here is top of 5 paid-survey site to get started:
You get a $5 bonus just for signing up and you can cash out through Paypal or Amazon gift card.
Respondent doesn't give a sign-up bonus but it is the highest paid survey site out there.
With Vindale research, you can 1$ as a sign-up bonus. To can get paid through your PayPal account.
Get 5$ as a bonus when signing up.
Check out our top best paid online survey sites to start making money today.
3. Become an English teacher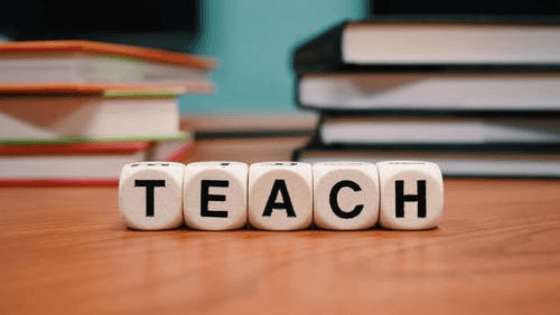 If you are an English Teacher and you are looking for a proven way to make extra income online, then this is for you.
Thanks to technology, nowadays making extra money or starting a side hustle business is no longer a secret. You can sell your knowledge and make extra money from the comfort of your home.
Indeed, as an online teacher, your earnings range is between $14 – $35 per hour.
And there are several platforms on the web that will allow you to share your English teaching skills and, in return earn money when working as a full-time employer.
Here is a few of them:
4. Buy and sell domain names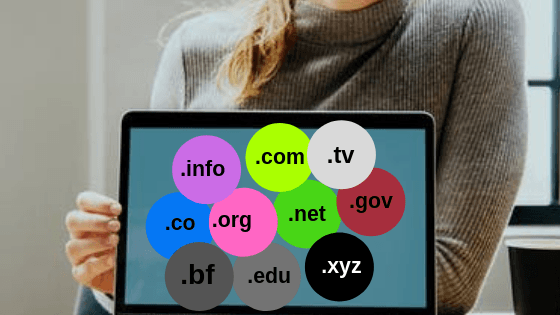 Did you know that you can buy domain names at a low price and resell them at a higher price than what you spent? This practice is known as domain flipping.
Even if this practice is viewed as a risky activity for some people, it is still a way to make extra money from home. It can be lucrative if you do it more diligently.
How to buy a domain name?
If you want to embark on this flipping domain adventure, you will have to learn to choose your domain names wisely.
Then you will have to do some research and find niches or areas that have a good trend. And then choose your domain names according to these trends.
Here, the goal is to choose domain names that you can sell within one or two years after buying and, at a profitable price.
When you find what may have a good trend, then you must carefully choose your domain name and register it with one of the best domain registrar companies.
Some criteria to consider when choosing your domain name:
Choose a short and easy to remember domain name,
Do not use hyphens or numbers in your domain name
Make sure that your domain name describes well your idea
If possible, use a keyword in your domain name (optionally at the beginning of your domain name)
Privilege the".com",".net",".org",".info" and avoid domain extensions such as".xyz",".biz", etc.
For more information on how to choose a perfect domain name and where to register it click here
Where is the best place to sell your domain names for a profit?
There are numerous ways to sell your domain names once you have purchased them:
For example, you can put them on sale in auctions sites and rely on the highest bidder. As you can instead, set a fixed price and wait for a potential customer who is willing to pay for that price.
Here are the best auction sites you can sell your domain names:
You also have the choice to sell your domain name on your own website if you have one.
Otherwise, create one here for free. In this case, you have the opportunity to highlight the portfolio of your domain name and attract potential customers via SEO.
You can also contact people directly and propose to them your offers. These must be people or companies you think will be interested in your offer. For example, if your domain name is related to online games, why not contact a company that specializes in game application design?
5. Make extra money by flipping items on eBay or FBA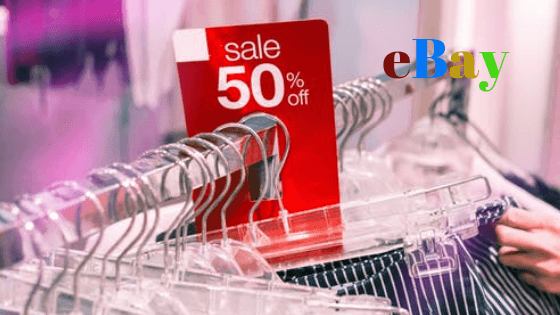 The items flipping business model is similar to the domain flipping business. It is about buying used items at a lower price on the market like flea market, thrift store, etc, and to sell them on platforms such as eBay, Amazon, etc at a high price to make a profit.
How to make extra money flipping items online?
1. Buy lower price used items in stores
If you want to start items flipping business as your side hustle business, before you start buying items from stores, my advice is to start looking for a profitable niche. To do this, you can dive into the market like FBA and eBay to find the type of items people are looking for. And at the same time to get an idea of the price of these items.
After that, you can start looking for where to find these items.
here are places where you can find items to flip and make extra money:
Garage Sales
Thrift Stores
Flea Markets
2. Resell them on FBA or eBay
After finding and buying your items, you will have to park them on sites like eBay, FBA.
Use your smartphone to take photos of your items and upload them on the site and give a description of your item.
6. Become a Virtual assistant
Even if you have a full-time job, you can be a virtual assistant and help small business owners or bloggers who are looking for people to help them with some tasks. These tasks may include, social media management, email management or any kind of task you can do remotely as an assistant.
You can offer your service on sites such as Fiverr, Upwork, etc.
7. Become a bookkeeper
If you don't know what it is, here is how Wikipedia defines bookkeeping:
Bookkeeping is the recording of financial transactions, and is part of the process of accounting in business.
As a bookkeeper, your task is to records the financial transactions of a business every single day. And don't worry because you don't need to be an accountant or an expert in the field to make money online as a bookkeeper.
In fact, there are countless bookkeeping courses out there on the web that can help you gain the skills required to get started.
If you want to build a side business as a bookkeeper, I recommend you this course: Bookkeeper Launch by bookkeepers.com.
Here is a YouTube video that covers the ideas of this series and the previous you can watch.
Take action – I need to hear from you!!
Among these 5 ways to making extra money from home which one fits your needs? Freelancing? Paid-survey? What?
Instead of procrastinating and never doing anything, start it right away!!
Your comments are welcome and if you like this post, don't hesitate to share it with your friends. Have a question? Fell free and drop it down on the comment section below.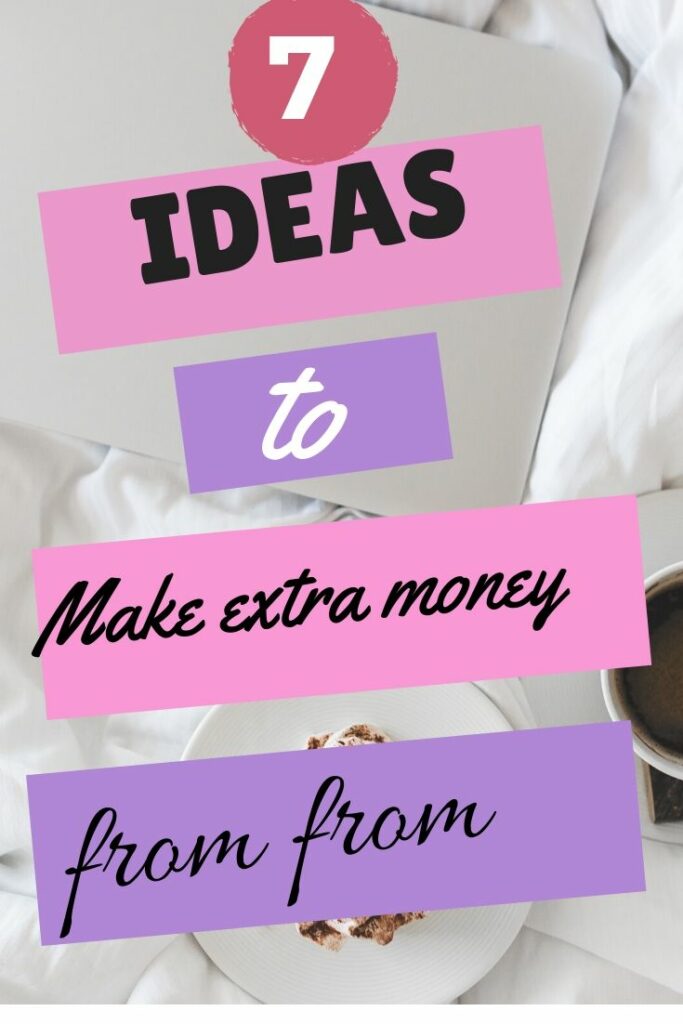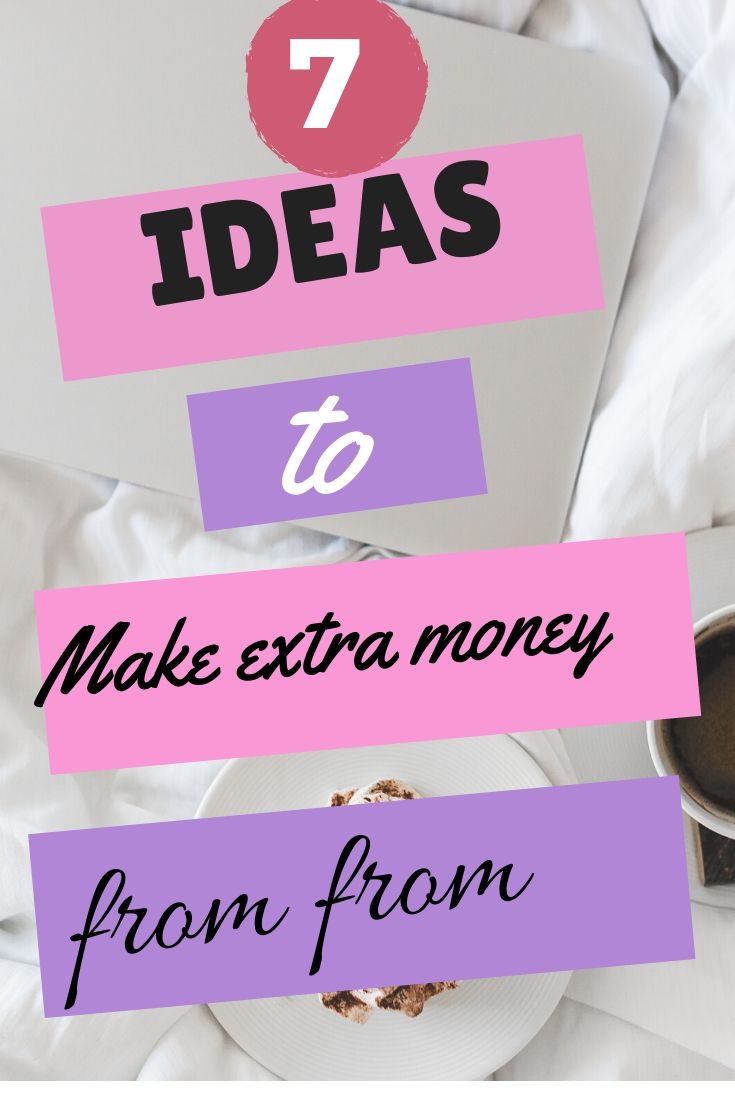 Be an ACTION taker, SOW YOUR SEED TODAY!!
To your success!!