Want to learn how to make money blogging in 2023? Or are you just looking for ways to make money with your existing blog?
Whatever if you are looking to start your blog or you are already in the blogging sphere and want to learn how to make money blogging, this step by step guide will help you have a better understanding of this subject by the end you finish reading this post.
Actually making money blogging is not as difficult as some people think it is.
But it's not as easy as some gurus tell you either, just to encourage you to sign up with their affiliate link.
Creating a money-making website requires not only that you have a good mindset and entrepreneurship spirit but it also requires you to be knowledgeable in your field and also have a good mentor who will guide you and help you avoid mistakes that could make your blogging journey unsuccessful.
And the mistake that many newbies make is thinking that the one who makes more money in the industry is a good mentor for them. However, this is not always the case.
It's once these guys will get what they really need from them, they will know who they really are. Total abandonment, solitude, and we all know what's coming next.
So if you are just started out and you want to build a profitable blog this guide is for you.
Know that this post is not about ways to make money blogging or ways to make money with your blog. If you are looking for ways to make money with your blog. I will cover this subject in my next post.
For me the 2 subjects are different. I want in this post to show you the how-to… and not the ways to…
So let's get into the nifty gifty on how to make money blogging.
How to make money blogging: 6 steps to be a successful blogger in 2023
Statistics report that 95% of beginners fail in their first year of blogging for many reasons. This is guide will help you avoid some of these pitfalls.
1. Think like an entrepreneur – find a blogging niche and tick on it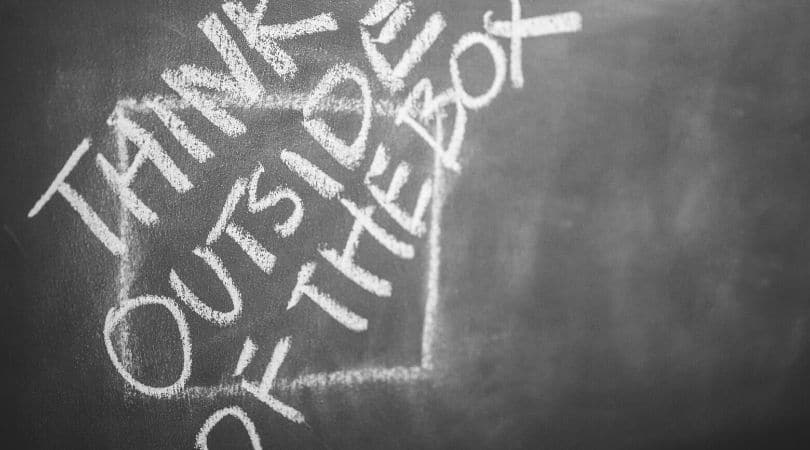 Many people struggle on their blogging journey because they don't take their blog as a business.
If in your mind you are starting a blog and not a business you are set to fail because you will start writing about a bounce of stuff that will lead you anywhere in your blogging journey.
Instead of approaching their blogging journey as a career and putting a solid foundation in place when they are starting out, they jump into it without a clear notion of what they want to accomplish through their blog.
Businesses provide solutions to people's problems and it is these solutions people pay for.
So treat your blog like a business, think like an entrepreneur.
No businessman or entrepreneur is going to start his business without knowing who will be his target audience, and what problem or need he has to address.
If you want to make money blogging, your first focus will be choosing a profitable niche.
This is the most difficult task that many beginners have when they are starting out.
However you don't have to reinvent the wheel.
You can base yourself on your passion or interest. You can also base yourself on your past experiences (good or bad), or on your professional skills if you are a 9 to 5 worker like me.
For example, when I started this blog, I simply based myself on my past experiences I had in my quest of making money online with MLM. It was a struggle and loss of time and money. Bad experience! Right?
But that's what allows me through this site to help other people avoid the same mistakes I've had in my journey while helping them start their own business – the only way to achieve financial freedom and not going broke.
Keep in mind it is not any passion that is monetizable or profitable online. So before you jump in, make sure to do thorough market research and make sure you can provide value in this niche too.
Related post: How to choose a profitable blog niche and tips to validate its profitability.
2. Create your money-making website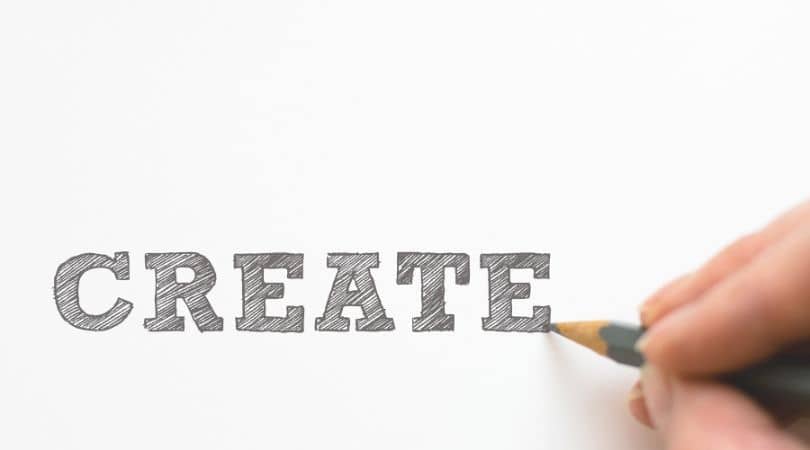 Once you have chosen your niche, the second step is to start creating your money-making website.
All you need is a domain name and web hosting to get started.
For the domain name, you can register your domain name with Namecheap or with Goddady or any other domain registrar company you want.
I listed the best domain name registrars companies in this post. You can check it out if you want to make an informed decision.
If you don't know how to choose your domain name you can check out my step by step guide to learn it.
As for web hosting, this is something that you should take seriously because the future and success of your blog depend on it.
This is what to look for when choosing a web host:
They have a strong reputation in the industry.
They care about your success and can keep your website up and accessible online.
They provide 24/7 customer service.
Make sure site migration is supported and it is relatively simple and painless.
Choose a web hosting provider that makes your website security his priority and they include SSL certificates as part of their plans too.
They offer a website builder that will make the process of creating your website much easier.
Personally I use Wealthy Affiliate that is an all in one platform and online entrepreneur community. Their membership plan very affordable we consider what you get. Only $49 per month.
You can check out my guide on how to create a website with Wealthy Affiliate here.
Another alternative if you can't afford this cost I recommend is Bluehost. Bluehost is a reliable and trusted web host provider and with under $100 you can get web hosting for the whole year.
You can learn how to start your blog with Bluehost by following my step by step guide to get started.
3. Educate yourself in your field and acquire marketing skills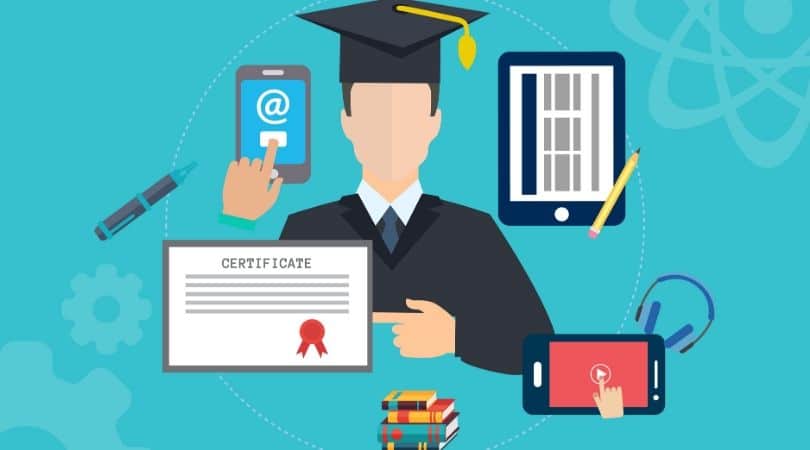 You've heard and read this thousands of times from the gurus:
you don't need affiliate marketing skills,
no skills to start a blog,
and they top it all off by selling you the passive income dream. Hop!! We jump in and… the reality is there.
Some have seen people making money blogging or doing affiliate marketing and they get into it without taking the time to learn the basics of affiliate marketing, SEO, etc.
Trust it or not, marketing skills are must-have skills in you want your business to thrive nowadays.
And you need to not only maintain a necessary level of interest in what you are doing in your business to succeed, but you also need to be knowledgeable in your field. This is very important before getting into the next step on how to make money blogging.
Because if you want to bring in readers into your website and keep them coming back, you not only to be consistent in your content creation, but you also need to create unique, relevant and good content and to be reliable and trustworthy.
And don't forget Google rates not only authors but also their website and it takes it into account to rank websites.
Don't trust me? Take a look at the image below.

Check out my recommended all in one platform if you want to acquire the basic and advanced skills in your business and at the same time get the basic tools to get started or reduce your blogging monthly expenses.
Let's move into the next section of my step-by-step guide on how to make money blogging in 2023 to find out what you need to do at the next step.
4. Create valuable and engaged contents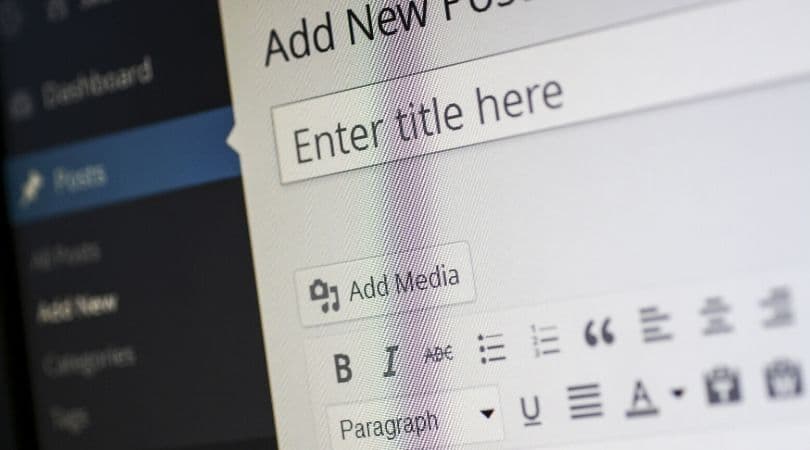 Your goal as a blogger is to create content that will go viral and drive traffic for you.
Your blog post or content is what you can use to attract, retain, and convert your readers or audience into customers.
But before being able to convert them into loyal readers and valuable leads, you need to create engaging content. Contents that speak to them, educate & answer their questions instead of creating a list of topics you personally want to write about.
So it is important to know who is going to read each blog post you create, the goal you want to reach with your audience on that post, etc.
5. Make the world know you have a business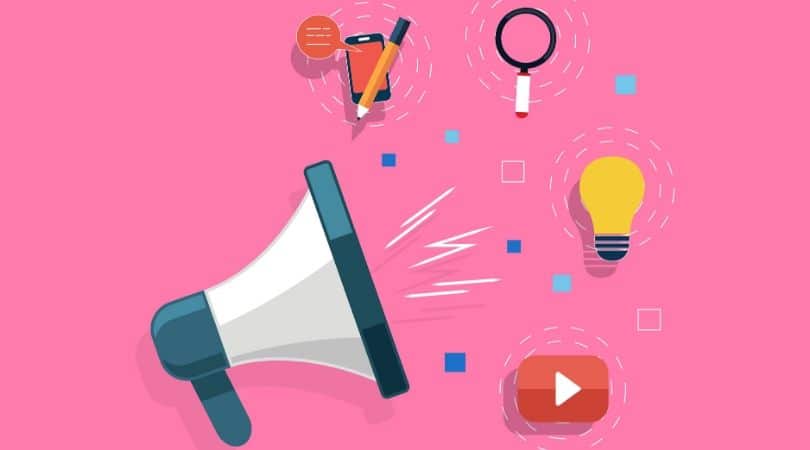 You have your site live and you start creating engaging content, the next step, if you want to make money from your website, is to start promoting it instead of waiting for the giant "G reward" your hard work.
This is the mistake many rookie bloggers make when they are starting out. They focus on creating content hoping this is what will help them rank higher on Google.
However, promoting your website and getting it on the radars of your audience is a part of SEO.
It doesn't make sense if you have your site live with valuable content on it and no one is around to read it.
Right?
Here are ways to promote your website if you want to make money blogging:
Optimize your website for SEO
Yes, you need to create SEO-friendly content because one of the most effective ways to get it ranking on Google for free unlike SEM (search engine marketing) is to get your website set for SEO.
Start collecting your visitors emails
Email marketing is one the effective ways to building not only trust relationships, with your audience, loyal readers, or followers but also to making money with your website.
In fact, a survey conducted by the National Client Email report that
for every $1 you spend on email marketing, the average ROI is $38.
And the number of global e-mail users is growing from 3.9 billion in 2019 to 4.48 billion users by 2024 according to Statista.
So it is important to start leveraging email marketing in your online business using email marketing tools like Getresponse, Aweber, etc.
Try guest blogging
Guest blogging is another best way to reaching a new audience and getting new visitors into your blog.
But it is the hardest way to grow your blog because getting guest blogging is not easy when you are starting out and especially if you are poor in writing like me.
The principle is simple you start writing articles to be published on other blogs or platforms with a link back to your website. That gives you the chance to getting new visitors to your website but also the ability to boosting your SEO and DA (Domain Authority).
Difficult doesn't mean impossible.
So go for it.
You can also use social media (Facebook, Instagram, Pinterest, etc), Forum related to your niche, Youtube, etc for your brand awareness and overall growth.
Related post: How to increase your traffic for free to over 200% a month.
6. Give your audience what it wants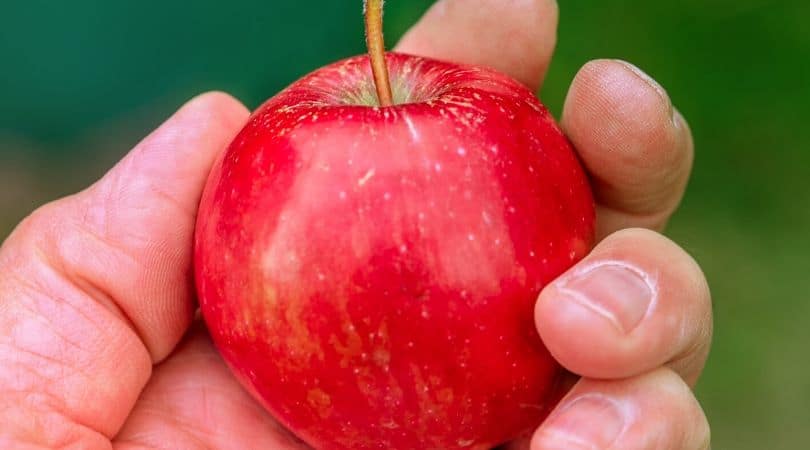 The previous step on how to make money blogging is what will bring visitors into your website.
But what to do to make money from the traffic you are getting? This is something many bloggers start figuring out after they start getting people into their website.
However, if you have followed an implementation plan for your business, if you have followed a content editorial calendar or if you have planned your content, you will need to have an idea of who visits your sites and who they need. And meeting their needs should be simple and effective.
For example, if my posts are optimized to meet a need such as starting a side business or lose weight in a few months by cycling, I just have to set up a solution for these people either by creating my own product or service or by recommending them other people's products that I find valuable.
The below step is a bonus I offer you and it will help you grow your business.
Bonus: Network with like-minded people and build business relation with them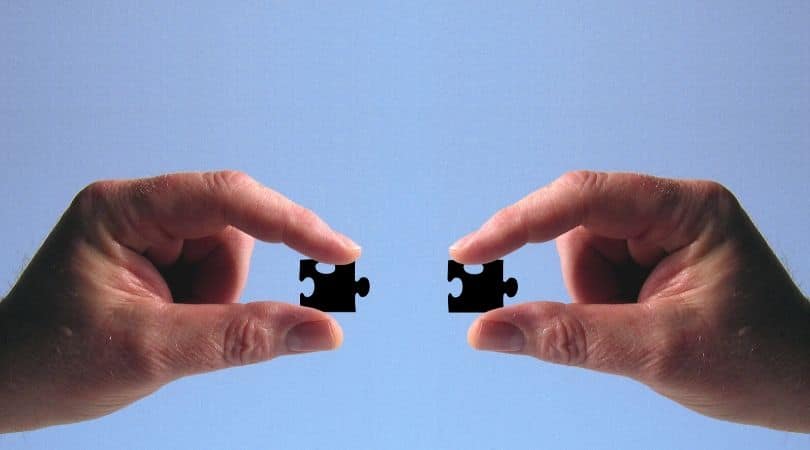 One of the reasons 95% of bloggers fail in their first year to making money with their website or blog is that they refuse to network with other bloggers in their niche.
However, you will need to talk to someone when you need help with your business such as SEO, Google Analytics, or Google Search Console issues, your laptop problem, etc.
Not to mention when the doubt comes up or when you don't have the motivation to write your next post, to continue the journey, etc.
It's very helpful to create a network if you want to grow and succeed in your business.
"If you want to go fast, go alone. If you want to go far, go together."

African proverb
The iconography below sum my guide on how to make money blogging in 2023. Fell free to use on your blog post of you wise.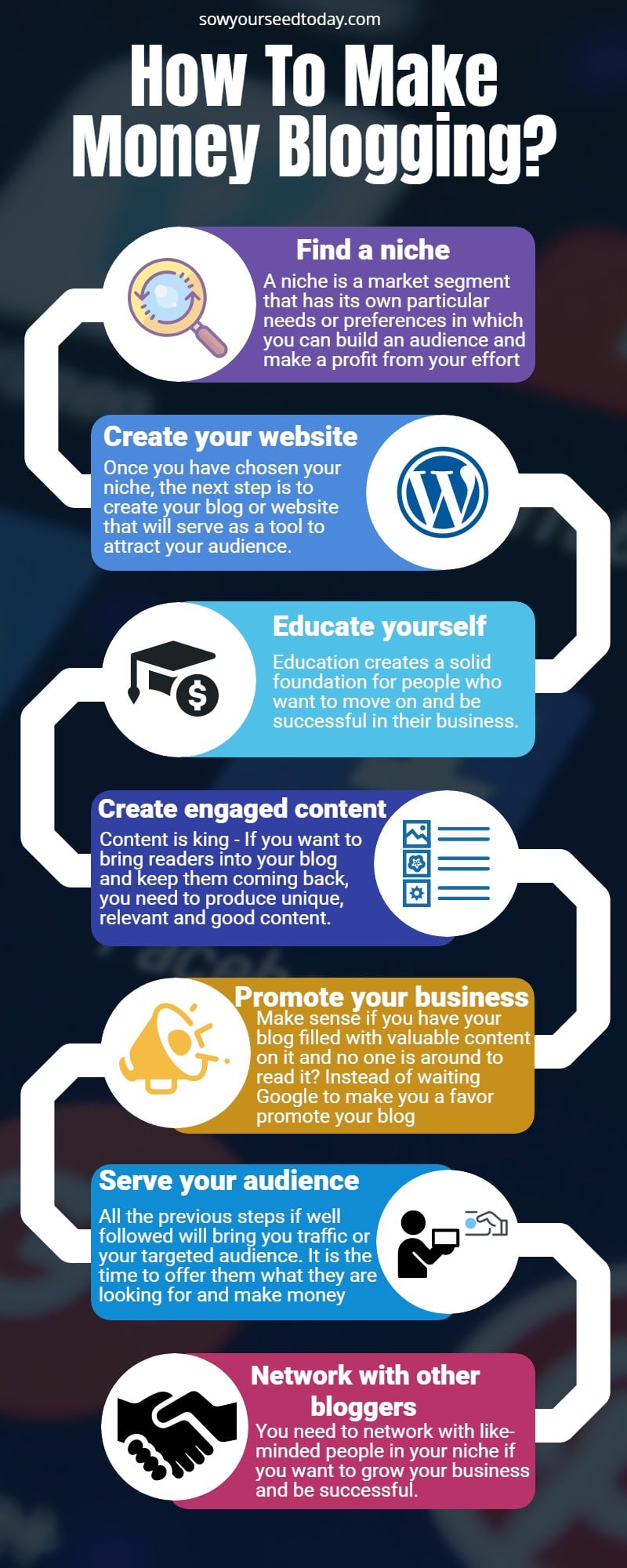 FAQ's on how to make money blogging
How do bloggers make money?
Bloggers make money in various ways. They can make money with affiliate marketing, placing ads on their website, selling their own products or services, etc. My next post will go deeper on the subject.
How much money can you make with a blog?
The amount of money you can make from a blog has no limit. There are people who are making thousands of dollars monthly from their blogs. But to give you an idea, if you choose to monetize your website via Google Adsense you can earn an average of $0.01 – $0.10 per page view in some niches. If you can get 40 000 pages views per month, then your average monthly income will be between $400 – $4000.
How long does it take to make $500 per month blogging?
It depends on the niche you're in and how much time you put into it and how you treat your blog.
Some bloggers have reached this amount of money in a few months. Others have also blogged for more than a year before reaching this amount.
Others also never made this sum until they gave up.
Personally, it took me 11 months of blogging to get to this point.
How many views do you need to make money blogging?
It depends on the type of monetization you chose to monetize your blog. If it is through affiliate marketing, you can make money with your blog with less daily visitors. I made my first sale of $12.93 commission with this blog during my first month of blogging with a few views.
But if it is through Google Adsense, you will need a lot of visitors and pages views in order to be able to make a sustainable income.
How to make money blogging: My final thoughts
Blogging is one of the best ways for traditional business owners to build their online presence and even for online entrepreneurs to make money through various ways just by leveraging SEO or SEM marketing.
So learning how to make money blogging not only worth it but it is necessary for those you don't want to cross the road blindly.
Here is the process if you want to make money with your blog:
1. Find a blogging niche and tick on it
2. Create your money-making website
3. Educate yourself in your field and acquire marketing skills
4. Create valuable and engaged contents
5. Make the world know you have a business
6. Give your audience what it wants
7. Network with like-minded people and build business relation with them
I hope my step by step guide on how to make money blogging will help you build a successful blogging career and make passive income online.
Want your thoughts in the comment section…
What do you think a starter blogger must do to be successful at these times the competition is becoming more and more fierce day by day?
Sharing is caring. If you like this post, don't hesitate to share it with your friends by clicking on the buttons below. They will thank you for doing so.
Be an ACTION taker, SOW YOUR SEED TODAY.
To your success.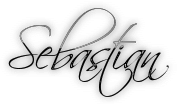 You may also like…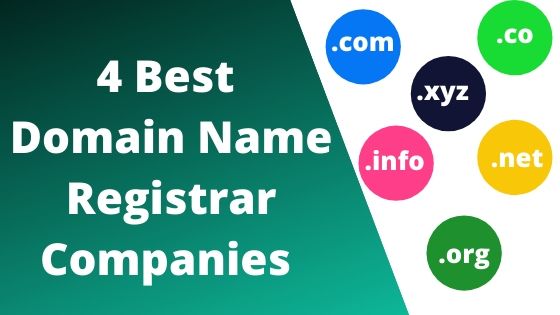 Are you planning to launch your website or blog? Or is it an e-commerce store?…