How to make money with Wealthy Affiliate in 2022?
That is a great question and it worth answering.
In this mini-guide, I will show you how I make money with Wealthy Affiliate and how you too can make money with this platform.
But before we get into the point, let me show you what Wealthy Affiliate is.
What is Wealthy Affiliate?
Wealthy Affiliate is an all in one platform designed for online entrepreneurs who want to build a long term and profitable affiliate marketing business.
It offers affiliate marketing training that covers many topics going from niche choice, niche website building, content creation, SEO, etc.
On top of that, Wealthy Affiliate provides online tools and additional services such as domain name registration, web hosting and keyword research tool members can use to build their affiliate marketing business from scratch.
You can learn more about what this platform stands for and what you get in detail on my Wealthy Affiliate unbiased review for 2022.
How and why I joined Wealthy Affiliate?
If you are a 9 to 5 worker like me, you may know that our corporation job can't lead us to live the life we deserve or to be financially free.
And since I started my professional career back in 2013, I decided to not living paycheck to paycheck.
I wanted to be financially free. That is what lead me to start looking for ways to make money online and from the comfort of my home in my spare time since then.
But guess what? It has been a real struggle!
I have been scammed numerous times, tried many business opportunities that promised good results but not seen any satisfying results.
That is the journey most people passed by. And if you are being online for a while, you may know the struggle.
Just to name a few, GDI, SFI, INEXX Networking (turned into scam) have been companies I joined but didn't be successful.
Desperate I was, I didn't give up. I continued searching for ways to make money online. Then one day I stumbled to this platform called Wealthy Affiliate.
I was skeptical at the beginning because I have had bad experiences as I pointed it out earlier.
But after 1 year of being an observer, I decided to give it a try by taking a giant step by being a yearly premium member.
I did it that way and so far I didn't regret doing that. The whole proof I renewed my membership this year again.
I have seen people asking "is Wealthy Affiliate a scam" and searching for Wealthy Affiliate scam.
To be honest, this platform I not a scam. Though if it is a scam I would not renew my membership. Right?
I think so.
As for the reasons I joined Wealthy Affiliate and stayed a premium since 2019 I have listed them below:
They teach affiliate marketing an ethical way and what taught in the training worked, work, and will still work. When some courses teach people black hat SEO strategy, Wealthy Affiliate just like The Income School Project 24 taught white hat SEO strategies that are proven to work even the years to come.
The subscription fee is low and values for money when I consider what I get in return.
Just to give you an overview of what you get for your membership:
Affiliate marketing training course for lifetime access – continually updated,
Dedicated premium web hosting (I can create up to 50 websites),
Premium keyword Research tool ($19 per month value),
Weekly webinar and live training,
1 one 1 coaching,
Community access for networking, and more.
If you want to know if WA is cheaper you just need to add your hosting fee to a company like Bluehost (one of the cheaper hosting service providers) and a premium keyword research tool like Long Tail Pro (the cheapest one I have seen so far) that costs $25 per month.
Now, let show you how I make money with Wealthy Affiliate.
How I personally make money with Wealthy Affiliate?
Before I show you how you can make money with Wealthy Affiliate, I would like to show you how I and other entrepreneurs using the platform did it.
I started this website back in July 2019 (2 years plus at the time I was writing this post).
And when I started this site, despite the fact the MMO niche is though, I decided to go with this niche because I feel comfortable talking about online opportunities and businesses.
And since I have experience in this field, I was in a good position to help other people.
So the first thing I did was to overcome my doubt, shift my mind, and go for it.
That was my first step.
The next step was to decide in which niche to go for my business and who to serve or help.
After determined my niche and my audience persona, I started to create my website that has been launched in July 2019 as I pointed it out earlier.
You know in blogging, content is king and the backbone of your business.
So I started to write and publish thorough and interesting posts that lead to engagement and getting ranked higher on search engines like Google, Bing, and Yahoo by applying what was taught in the WA training.
I have seen many co-bloggers because they just want to drive their reader's attention to their affiliate links where they will be making hundreds of dollars commission bunching the WA platform. "Wealthy Affiliate training is outdated" is one of their selling point for their money-making programs.
However, that is not true at all. Because a few modules of the training contain outdated information doesn't mean the whole training is outdated.
The full proof is that I followed this training and managed to reach 2k visitors on a daily basis just after 9 months I started this blog.
Not to brag but I don't want to be like a liar either.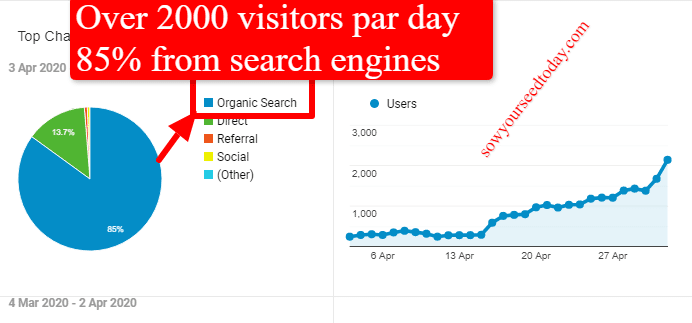 And as you know, traffic is the lifeblood of any online business.
Once you have traffic, you can start generating leads and turning these leads into buyers.
That is what I am doing on this website and I am making a 4 figure monthly income with my website.
To sum up:
I just followed my interest with my bad experience to choose a niche,
I created my money-making blog,
I started to do keyword research, write SEO friendly content that has been ranked on search engines,
I attracted my audience throughout my content creation I managed to turn into leads and then into customers throughout email marketing.
That is the way I managed to add a 3 digit and recurring income to my day job salary just my first year of blogging.
How you can make money with Wealthy Affiliate in 2022?
How to make money online?
This is a question I always get from people on WhatsApp and Facebook.
My always respond was: the same way you can make money offline.
Don't get me wrong.
Any business that doesn't solve a problem cannot last.
We are talking about how to make money with Wealthy Affiliate.
Though there are countless ways to make money online and with WA you can find several ways you can make money from.
Note that WA is an online entrepreneur community where you can network with like-minded people. That means some of your friends can become business collaborators and that is a way you can make money being an active member in the WA platform.
You can be a freelance writer, a Virtual Assistant for people who established their business and want to outsource.
But we don't talk about it. I will just show you 2 ways you can make money with Wealthy Affiliate.
Note that this is an opportunity you have and not an official way to make money with WA.
1. Create a niche website
Wealthy Affiliate is a platform designed to teach people how they can build a long-term and profitable online business.
For instance, the Online Certification Course was designed to teach you how you can turn your passion into a striving online business.
You'll be learning the fundamentals of an online business.
The training teaches you:
how to choose your niche,
how to build your website, choose long-tailed keywords and write interesting and engaging content Google and your readers will like,
That way you can attract your targeted audience and sell affiliate products and then make money online.
Here below is the core training designed to teach you how to build your niche website and then make money online.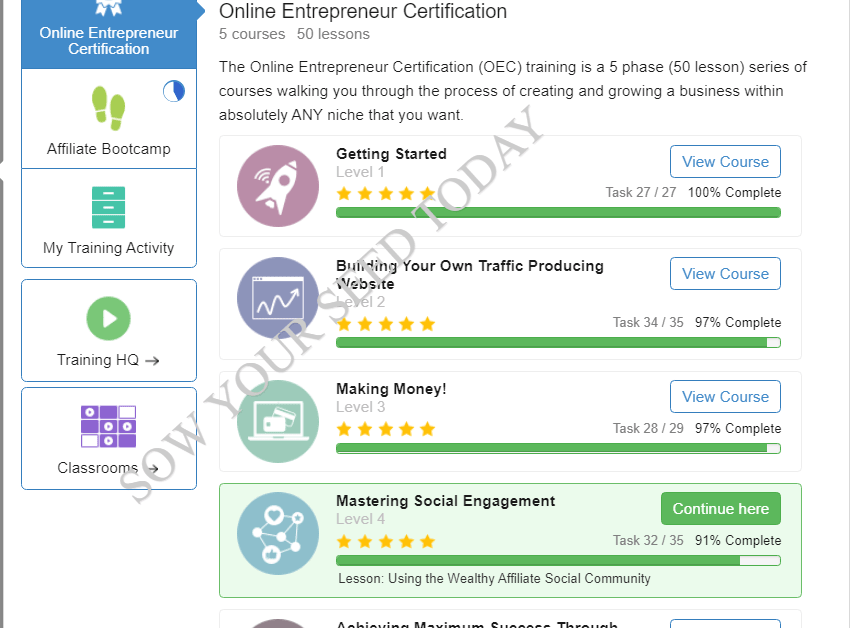 Another way you can make money with Wealthy Affiliate is through their affiliate program.
2. Make money promoting Wealthy Affiliate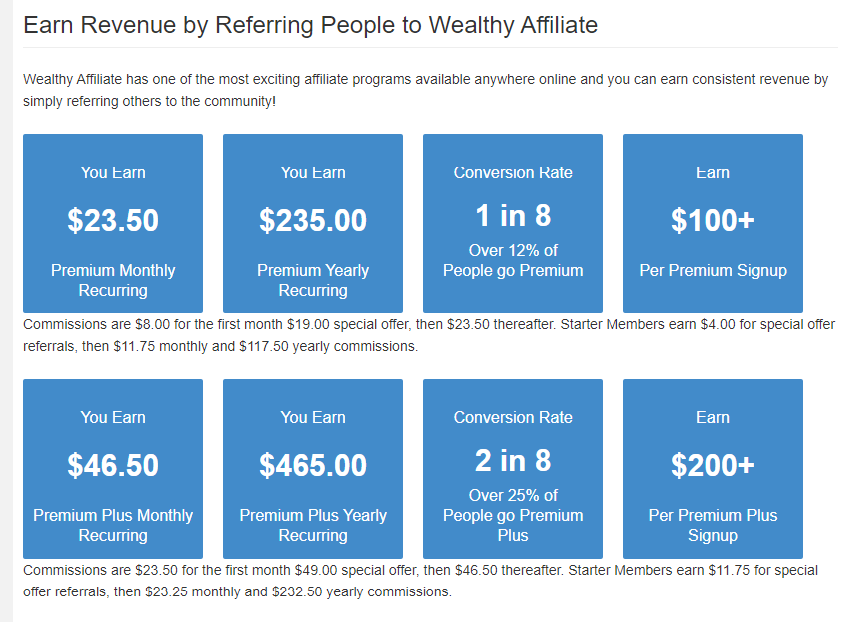 WA teaches people how to make money by selling other people's products or services. And they obviously offer an affiliate program everyone can join.
Join the Wealthy Affiliate affiliate proram by creating your free account today.
And the Affiliate Bootcamp teaches how you can make money by recommending the WA services and tools to other people.
What's great about the WA affiliate program is that you can have recurring commissions, meaning you earn as long as your referral remains a paying member.
But though this is not for everyone because you need to be in the MMO niche. If this is not in your interest, this is not for you.
Note that with more and more people taking this route, it is advisable you apply what was taught inside the course to any MMO program you found valuable for your audience.
Conclusion
Wealthy Affiliate is a great platform where you can learn how to build a successful affiliate marketing business.
But WA is not a get-rich-quick scheme.
The method and strategies taught inside the course is a long term process. It will take you 5-6 months to start seeing results depending on the niche you choose and many other factors such as the time you spent on your business, your productivity, etc.
So if you are looking for a get quick scheme or magic formula to become rich overnight, this platform is not for you.
I hope you found this guide on how to make money with Wealthy Affiliate helpful.
If this is the case don't hesitate to share it with your friends.
If you want to start your journey with Wealthy Affiliate and want me to be your mentor, feel free to create your free account via this link.
If you want to learn more about WA, make sure you check out my Wealthy Affiliate unbiased review here.
Be an ACTION taker, SOW YOUR SEED TODAY!
To your success!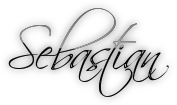 You may also like…