Is Kash Tree a scam? Kash tree is a free site to join. And I know if you're asking yourself that question even though you need not invest even a penny in it, it's probably because you need to know the truth about this site which claims to make you rich overnight.
Right?
So welcome to my Kash Tree review!!!
Throughout this post about Kash Tree review, I will cover these following points:
What is Kash Tree
2. How does it work?
3. Some red flags I discovered about Kash Tree
4. My final though
Is Kash Tree a scam?: Kash Tree overview
Company Name: Kash Tree
Website: kashtree.com
Owner: Unknown
Company products/service: No service – no products
Launched date: 2015 according to them
SOW YOUR SEED RATING: 1/1OO
Recommended: No
Do you want to earn How I make 4 figures and passive income online by doing what I like?
1. What is Kash Tree?
Kash tree or Kashtree is a website that claims they can help people make 500$ a day by doing simple tasks like referring people to their website, sharing their affiliate link on social media platforms, and promoting them on youtube.
Yes – very easy to do than to write the word, Kash Tree.


2. How does Kash Tree works
Kash Tree claims that making money with them is straightforward and easy like 1 – 2 – 3.
All you have to do first is to sign up. Registration is free, and you will receive a $50 bonus for doing that. Sound good to be true!!! Right?
To register you need an email address, and then you just have to fill in the required fields and validate your registration by hitting the button "register".
And hoop!!!
The first message you will receive from them is just a message showing you your affiliate link with words motivating you to share it to earn more money. You get paid 2$ when someone clicks your link and 25$ per referral (however, in their blog post they said 15$ per referral).


3. Some red flags I discovered about Kash Tree
1. They give false testimonials
In the make money online space, there are many scam sites. And these kinds of sites seduce more people (beginners), never stop using false testimony to lure people away.
Is this the case with Kash Tree? See images below!




As you can see, Kash Tree was probably created by the same scammers who launched Paid4clout. Kash Tree, Paid4clout, and Kids Paid Money are all sites with the same fakes testimonies.
Just type "paid4clout.com" on Google and see yourself! That's the same bullshit you'll find there!
And that's not all!
Another red flag: founded date
Also, read my Ai Marketing review to learn how to make passive income online.
2 Their creation date is fake
Kash Tree claims it was founded in 2015.
However, according to WHOIS, a service that provides information about a registered domain tells that their domain name was registered on August 10, 2019.
I will not stop there. Let's see another red flag.
3. Fake payments proof
Kash Tree uses the same screenshots as Paid4clout as you can see yourself. And if you think about it, this site has just been launched only 48 days ago (when I was writing this article) while he claims to have paid more than 44 million to their users.
The question we are supposed to ask ourselves is: where does this money come from?
It is important to know that all these strata are to encourage you to register and share your link as much as possible.
An image is often worth more than a thousand words.




Is Kash Tree a scam?
Yes, Kash Tree is a scam. A legitimate company cannot lie about its creation date or use false testimonials/payment proof.
Their intention is clear, to have your contact information such as email address, phone number, etc they will sell with third-party advertisers for cash. So they will be making money from you. Plus when you bring other people to them, they will still make more money from your effort.
What makes people believe them is the testimonials. But as demonstrated here, these testimonials are fake and they just use them to gain your trust and scam you.
Certainly, the site is free. And you may believe their claim. But truth be told, this Kash Tree is a scam. Purely a scam site that will make you waste your time, energy, and reputation if you recommend it to your friends.
Also, read my HoneyGain review to learn how to make a passive income from your idle internet connexion.
4. My final though
If you are looking for a legit way to earn extra money, I think Kash tree is not the way to go.
Registering with a site like Swagbucks one of the best paid online survey sites is better than losing your precious time with this scam site.
Certainly, your account will be credited when someone clicks your affiliate link or sign up, but the truth is that they can't pay you.
They will make money when you sign up and when you complete tasks on their website, but you will not get even a dime from them.
My advice is to stay away from this site.
Otherwise, you will be wasting your time promoting them and they will make money thanks to your efforts but, even a cent, you will not get from them.
How I make money online?
You know money is an exchange. You can make money online or offline if you have something valuable to exchange for money.
While there are countless ways to make money online, I do affiliate marketing because:
It doesn't require a lot of money to get started. So low risk.
It offers flexibility and more freedom.
I can work whenever and wherever I want. What I only need is a laptop or smartphone and internet connexion?
Possibility to make consistent and passive income, retire early or quit my day job, etc.
You can find out how I managed to go from zero to 4 figures online by downloading my 4 figure report.
Be ACTION taker, SOW YOUR SEED TODAY!!
To your success!!!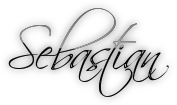 You may also like…
Welcome to my Fat Stacks review of 2023. Want to know if the Niche Site…