Is Swagbucks a scam? That is a very meaningful question.
Indeed, in the "make money online" space, there are plenty of fake websites that make Internet users lose their precious time – sometimes even their hard-earned cash.
That's why, as a matter of prudence, when you hear about a business opportunity, to do some research and then find out what people are thinking about it before you jump in.
It is probably in the quest for this information you are there. Right?
If so, welcome to my Swagbucks review for 2021, and keep reading because you're in the right place.
Through this post about "Is Swagbucks a scam or a legit reward site", I will delve deeper into the following points to help you make a smart decision.
I will first tell you what Swagbucks is and how it works.
Secondly, I will show you how you can make money using Swagbucks and how you can cash out your earnings.
Finally, I will show you the good and the bad of this reward site and give you my final thought.
In case you are new here and want to build a long-term side online business that will bring you a passive income over time, make sure to check out this post.
Swagbucks Review: Company overview
Company Name: Swagbucks
Owners: Josef Gorowitz, Eron Zehavi, Ron Leshem, and Scott Dudelson.
Website URL: www.swagbuck.com
Type: Reward and cashback site
Price: Free
SOW YOUR SEED TODAY Rating: 8.5/10
What is Swagbucks?
Founded in 2005, Swagbuck is one of the well-known online reward and cashback sites with millions of users. Indeed, it is over $484 million it paid to its users at the time I was writing this review.

How does Swagbucks work?
Swagbucks works in the same way as the other reward and survey sites.
You are rewarded by taking surveys, playing online games, searching on the web, shopping online, etc.
When you take part in surveys, for example, Swagbucks rewards you with points called SB. 1 SB is worth 1 cent.
The number of points you can earn with Swagbucks depends on several factors:
The time you spend on the site,
Your geographical location,
Actions you take on the sites (survey, play games, search online, etc.)
For example, the site even allows Africans to sign up, but they cannot take part in any survey.
Also, someone who takes surveys will earn better than someone who uses their search engine as a way to earn points with Swagbucks.
In short of traffic to your affiliate links, check out my Simple Traffic co review to see if it worth a try.
How does Swagbucks manage to compensate its users?
Swagbucks is set up as a middleman between consumers (you and me) and companies.
Some companies need opinions from their targeted customers and want to know their consumers' preferences about their products and services to make good decisions not only about their marketing strategies but also to improve their product or service development process.
It is also a place for them to reach new customers through free and trial offers they provide via Swagbucks's platform.
As a consumer, (Swagbucks user) you need to exchange your data and your time by giving your opinions and preferences for rewards.
Now that you know what Swagbuck is and how it works, let's see how you can earn your first SBs once you signed up.
How to earn money with Swagbucks? – Earn more swag bucks (SB)!
There are various ways to make money with Swagbucks.
Here are some of them:
1. Shopping online & using coupons
One of the best ways to make money with Swagbucks is to use their online shopping portal and use coupons in stores and retailers such as Amazon, eBay, Target, etc.
By using their coupon, Swagbucks not only allows you to save money through discounts on in-store purchases but also allows you to earn money via the SBs you earn as a reward.
Obviously, I don't mean spending your money on online shopping for the sake of getting more SBs. It doesn't make sense! Right?
The trick is that if you want to shop online, use their shopping portal to earn discounts on your purchase while earning rewards. This is the point here.
2. Taking part in surveys
One of the easiest and popular ways to win SBs with Swagbucks is to take part in paid surveys.
Once registered with Swagbucks, you will need to complete surveys related to your profiles (geographical location, preferences, and household).
Based on your answers, Swagbucks will determine if you qualify to take part in surveys or not.
3. Searching on the web
We all do online searches using search engines such as Google, Bing, Yahoo, and so on. None of them have yet offered you a penny. Right?
Swagbucks has its own search engine powered by Yahoo, you can use and earn a few SBs by doing online searches.
But keep in mind that there is not a fixed number of points to earn for each search. You are rewarded randomly.
4. Playing online games
Do you enjoy playing online games? And even often spend your money on games? But get nothing as rewards?
If this is the case for you, you will like Swagbucks.
Indeed, Swagbucks offers you two options to earn SBs by doing what you are doing normally without any reward.
You can win Swag bucks (SBs) by playing their online games. In addition to that, you earn cashback for every $1 you spend on games.
5. Watching videos
Making money by watching videos online is no longer a secret. Unless you're not from this planet.
Especially nowadays, when companies have made it their option to reach their customers using a platform like Swagbucks.
Guess what kind of video you will watch? These are videos with advertising purposes.
Yes, Swagbucks as I mentioned earlier, is an intermediary between consumers and companies. And it's a way for companies to do business with Swagbucks – also a way for you to get rewards when doing fun things.
6. Referring your friends to Swagbucks
You can maximize your earnings by referring your friends and colleagues to the Swagbucks site. This gives you the ability to earn 10% on your referrals' earnings for a lifetime.
That means that if your referral earns 1000 SBs, you will earn 100SB.
And the number of people you can refer to WB is not limited.
Many people are skeptical when it comes to referring people to make money.
Having rejections here and there is not easy.
Stop running behind people with your affiliate link and start learning how to get sign-ups without selling your soul for free here.
Now that your account is full of SBs, let's see how you can cash it out.
How to cash out your earnings?
First of all, know that the minimum number of points you will need to have in your account before you request to it cash out is 25,000 SBs (25$) through Paypal.
However, you have the choice to redeem your points into gift cards on Amazon, eBay, Target, etc. The minimum for that is 300 SBs ($3).
Who is Swagbucks for?
Swagbucks is for people who want to earn extra money on the side with their spare time – people who like taking surveys, playing games, and mainly for people who like shopping online.
If you are like me and don't want to waste your valuable time taking surveys, you can learn how to make money with affiliate marketing here.
Who can join Swagbucks?
Everyone can join Swagbuck.
However, only a few countries can benefit from them mostly:
Australia,
Canada,
France,
Germany,
India,
Ireland,
New Zealand,
Portugal,
Spain,
The United Kingdom,
The United States.
If you are from the countries listed above, chances are you will get the most from this program. Even if your country name is not listed among these, you can give it a try.
What I know is that people from Africa counties are not eligible for surveys, but surveys are not the only way to earn with this reward site.
Swagbucks review: the Pros and Cons
? Swagbucks Pro
✔ The program is free to join and come up with a $10 sign-up bonus
✔ There are many ways to earn points and reach the minimum payout quickly compared to certain survey sites
✔ Their website is easy to use and beginner-friendly
✔ Swagbucks has a good rating on Trustpilot.
? Swagbucks Cons
❌ Earning Swagbucks is not the best way to loading up your bank account with cash,
❌ It takes time to earn enough points to see a lot of cash,
❌ Not available for all countries – mainly for countries that not support Paypal,
❌ When using the shopping portal, you need to spend money to make money.
Also, read TwentyXpro review.
Is Swagbucks a scam?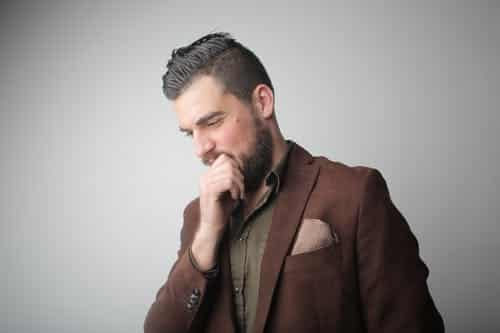 No, Swagbucks is not a scam. It is a legit site that gives you an opportunity to earn extra money by doing what you do on a daily basis. I even searched and can't find Swagbucks complaints online.
The Better Business Bureau (BBB), a private non-profit organization created to help consumers determine the trustworthiness of companies, has awarded a B+ rating to Prodege, LLC, Swagbucks' parent company.
Also on Trustpilot Swagbucks is rated 4,3 by 14 132 customers.
Is Swagbucks worth it?
To answer this question, I will take a tiny example.
Let's say you chose to take part in the surveys in order to win SBs. You choose a survey that can earn you 25 SBs, and the time required to complete that survey is 20 mins. That means that every minute you earn $0.0125 – which gives you $0.75 per hour.
If you are ready for such an amount per hour, register here right now, and send me your boss's number (I have a note for him).
I'm not making the program look bad – if that's what you think!
What I'm trying to point out here is that you can't earn a living income doing so. What you earn will also not replace your salary as well.
And I advise before taking part in any survey to make mathematical calculations to see if it worth your time.
However, if options such as playing online games, shopping, and searching the web are part of your daily routines, then what you will gain by doing this is a bonus and I will appreciate that.
So to answer your question on is Swagbucks it or not, I will just say it depends on you. A for me, this site doesn't worth my time.
I am here to make a living online, to do things that can help me quit my day job, and be financially free. So completing surveys is not the best way to get there.
If you have the same goal as me, affiliate marketing is the best way to meet your goal, and here is the platform that changed thousands of entrepreneurs' lives (including myself).
My final thought and advice
Swagbucks is a legit site where you can earn extra income in your spare time. But it is not a site that can provide you with a significant income.
It's a perfect site, especially for those who spend a lot of money on online shopping. Swagbucks would be a great way for them to save more money and be rewarded for what they do normally.
If you are looking for a way to earn a consequent income, a way to leave your day job, then check out this platform to learn how to make money with affiliate marketing.
That being said, I hope you found my Swagbucks review helpful.
Now you know Swagbucks is not a scam, why not share the love and let your friends enjoy it.
Do you have a question? Or are you using this program? Feel free to share your experience with us.
Related posts:
Top 8 best free traffic exchange sites for 2021.
Leadsleap 4.0 review – get hands free traffic and tools to grow your online business.
Top best online survey sites to make extra money in 2021 – (worldwide).
How to make extra money from home in 2021.
Be an ACTION taker, SOW YOUR SEED TODAY!
To your success!!