Welcome to my Lazy Affiliate Method review! I am Sebastian and I am here to provide you an in-depth point of view about Lazy Affiliate method. I know you are here to find out if this program is a scam or if it worth your hard-earned cash. Right?
So, keep reading!
Sure it is about a program called Lazy Affiliate Method, but I won't be lazy in exposing this program.
Here is what I will cover through this review of Lazy Affiliate Method.
I will show you what this program is about.
Then I will show how this program works and who is behind it.
And finally, I will go about Lazy Affiliate Method features, pricing, the pros & cons and will give you my final point of view about it.
Lazy Affiliate Method review summary
Product Name: Lazy Affiliate Method
Creator: Kevin Fahey
Launch Date: 15th September 2019
Product Type: DFY Affiliate Marketing Funnel
Price: $27 + Upsells
SOW YOUR SEED RATING: 50/100
SCAM OR LEGIT?: legit
Recommended: No
What is Lazy Affiliate Method?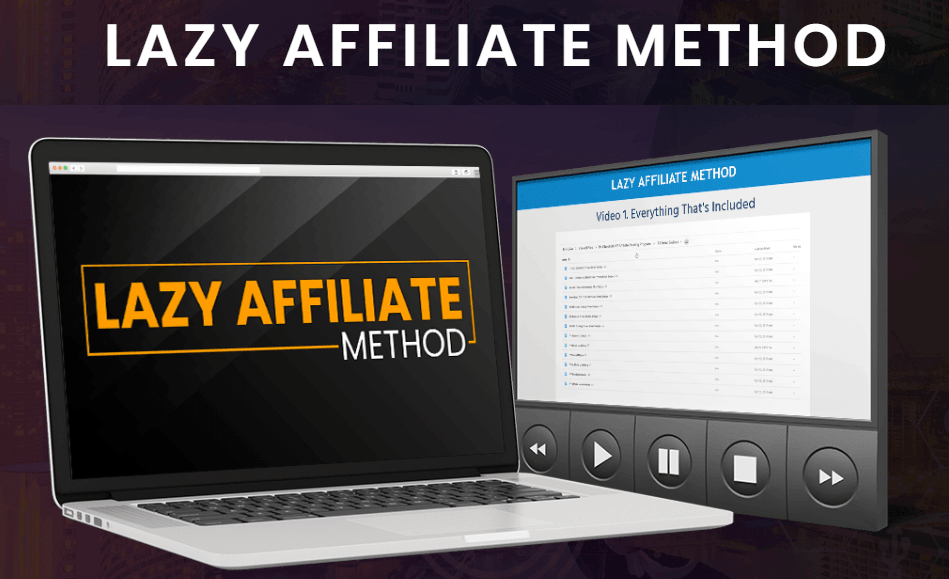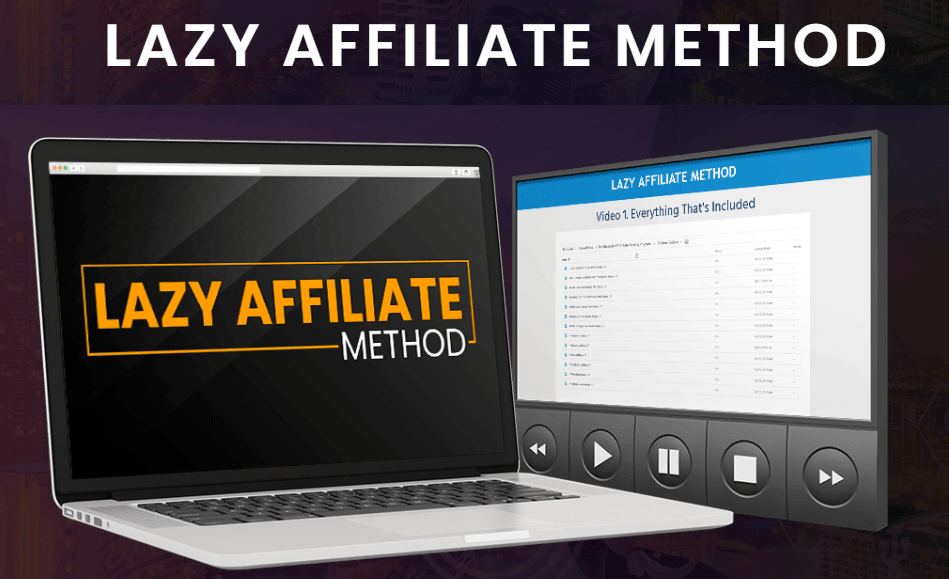 The Lazy Affiliate Method is a complete 100% Done For You Affiliate Marketing System that claims you can make passive income on autopilot working only 30 minutes per day!

Who is behind this product?
Kevin Fahey is an Internet Marketer, internet marketing trainer, and software product creators.
He is the author of several other products such as:
Genesis Affiliate Marketing Blueprint
IM Traffic – Facebook Masters
And many other IM products.
How does Lazy Affiliate Method work?
Kevin Fahey relied on the fact that setting up a funnel affiliate is complicated and time-consuming, to set up his Lazy Affiliate Method program.
He claims, he did the hard work for you and all you have to do is to buy the product, download and upload the system to your site in just a click. Then configure it with your affiliate link, integrate it into your auto-responder and start generating money on autopilot.
What are Lazy Affiliate Method features?
Here are the features of Lazy Affiliate Method:
A DFY Affiliate Funnel strategy
This a sale funnel, a strategy Ter designed to guide prospects to the purchase decision. It included some series of step
A DFY A Squeeze Page
A squeeze page is a landing page designed to collect visitors' details such as name and email address.
A DFY Lead magnet
This is an offer that you will need to use with your squeeze page to encourage customers to exchange their email addresses for this offer.
A DFY "Thank You" Page
You know what it is! And of course, you have already received this kind of message at least once in your life.
Unless you have just done your first search on the internet and you landed on this page.
And I doubt that very much. Because it wouldn't be on a product review like this. Right?
A DFY Follow Up Email Sequence
These are series of messages designed by Kevin Fahey that you can use, configure with your autoresponder and send them to your list (to those who have opted-in through your squeeze page).
Which DFY did I forget to mention? I think I listed everything.
Right?
So, the main question that comes to the forefront of my mind at this time is: Is really Lazy Affiliate Method beginner-friendly as he claims it?
Let now see how much money do you need to spend to get these.
How much Lazy Affiliate Method cost?
The price of LAM is $12.95 with upsells:
Upsell 1: Monetization method cost $27
This is a training that will show you some quickest way and strategy you can follow to scale your business.
Upsell 2: 10x the traffic cost $37
Another training that will show you how to generate traffic using various and proven methods
Upsell 3: VIP training cost $1 up-front, then 29,95$/month.
The VIP training as it says is training for people who are willing to subscribe to a membership of 29,95$.
They claim there are + 240 training videos that will be updated regularly. These videos will teach you how you can go from zero and make a full-time income online.
Upsell 4: Done-for-you offer cost $97
Here for online dummies. No, let's say for very, very lazy Affiliates Marketers who don't want to learn anything but want to earn money without doing nothing.
For these people, with this upsell they can have Terry put their money-making machine system for them.
In other words, connect their landing pages to their offers and to their autoresponder.
Is it all the expenses required to run this business properly?
The answer is a big NO.
To run this business called Lazy Affiliate Method, you need other tools that will cost you money too. One of these tools is an autoresponder.
This is the tool that will allow you to send some follow-up emails to your list.
And an autoresponder like Aweber will cost you at least $19.99 per month.
And that's not all!!!
This time it's not a tool but expenses related to the method itself -laziness!
As Terry claims: see the image above.👇👇


Have you asked yourself how this is possible?
In the training that Terry offers in upselling, there are training related to traffic generation where you will learn how to use paid traffic source and generate traffic quickly.
These traffic sources are Google Ads, Facebook Ads, Solo Ads,…
Just to say, generating traffic by using paid traffic sources will cost you money once again.
And you know what, I can't tell you how much you will spend in this case. But believe me, it's a lot of money!
The good and the not so good of Lazy Affiliate Method
The good
If the remain as it is actually, this is a reasonable price
The not so good
you need to spend a lot of money to run it properly
You will need to compete with other people with the same products: the same squeeze page, the same affiliate funnel strategy, etc.
Is Lazy Affiliate Method a scam?
Lazy Affiliate Method is not a scam. This is a legit product you can buy and integrate it with an autoresponder and build your email list while promoting your business that will generate money for you.
However, this program cannot work as Terry claims on his sales page. You need to drive traffic on your landing page or squeeze page. Otherwise, you will not earn any money.
However, this seems to be missing in this program. You will need to pay an extra cost to learn how to generate it.
And this training moreover covers paid traffic sources that still costs you money. But since he cares about his Lazy Affiliate Method program, he has no choice but to teach this while pretending to ignore the additional price you will spend on advertising.
If you want, do not take into account what I say. Do simple math yourself: Autoresponder + product costs + first 2 upsells (a necessity if you are a beginner) + advertising costs.
How much does it cost you?
Lazy Affiliate Method review: My final though
If you want to build something sustainable, a business that you will develop yourself, that will grow over time and generate a high return for you, then I advise you to build your own blog.
It's the perfect way to make money online. It is the best way to generate free traffic.
Not to brag, but this blog is very young (only 3 months old at the time of writing this article), but some of my posts are on the first page on Google, Bing and Yahoo Search Engines.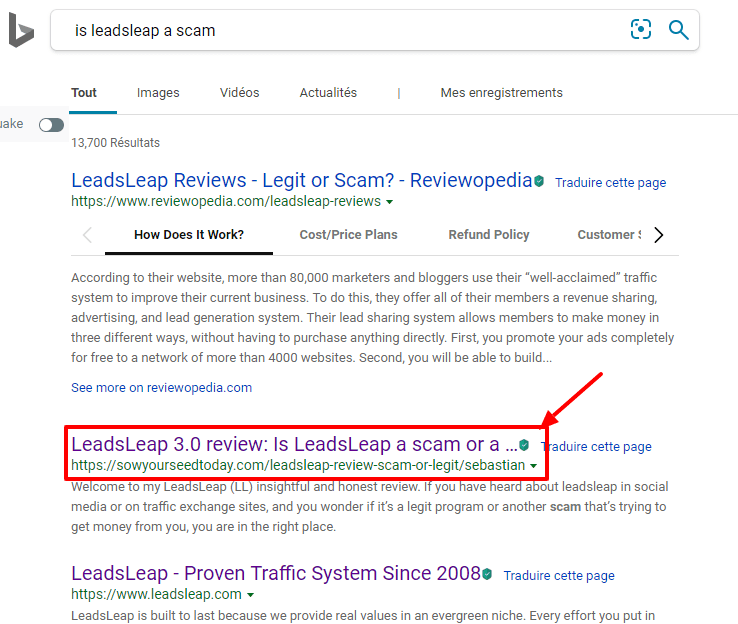 I don't consider this as a success, but everyone knows it: it's the first step towards online business success – traffic matters.
It's just to tell you that you can succeed with such a small investment instead of putting your hard-earned money into products or programs that wouldn't bring you a long-term result.
I'm not saying you can't make money with this program.
But don't expect it to be so easy as they claim. All this is just marketing.
Building a list takes time and converting leads into buyers too.
Be ACTION taker, SOW YOUR SEED TODAY!!
To your success!!