Welcome to my LeadsLeap review.
If you are here, chances are you heard about LeadsLeap on social media or on traffic exchange sites, and you are wondering if the platform is worth it or not.
Or maybe you want to know if it is a legit platform or another scam designed to reap off your money.
No matter the reasons that lead you to this page…
If you are looking for an honest and unbiased LeadsLeap review to make an informed decision, you are in the right place.
The platform has been updated recently and many features have been added making the platform an All-In-One advertising platform for everyone who is looking to get sign-ups or to generate leads for his online business.
To help you in your decision-making process,…
in this review, we will delve deeper into the following points:
But before we get into the nitty-gritty of my review, let me be clear with you.
I am LeadsLeap Pro member since August 2021 and what I share here is not based on research but purely my own experience with the platform so far.
Here below is my LeadsLeap dashboard.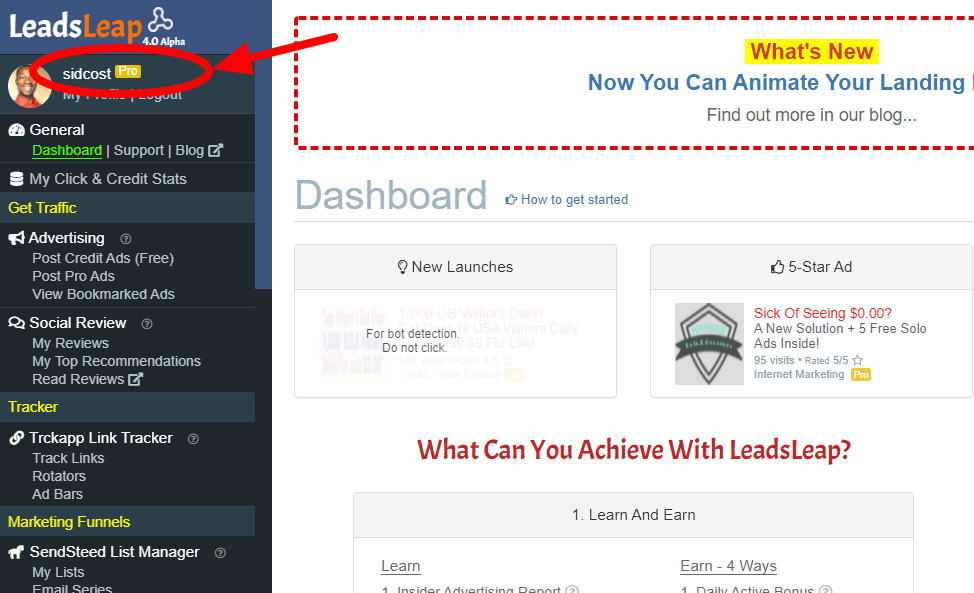 That being clear, let's now dive in.
If you are not a member yet, make sure you click in this link to sign up and get my bonuses below.
LeadsLeap review summary: company overview
Review Summary
Founded in 2008 by Kenneth Koh, Leadsleap is a traffic exchange site, list building, and online marketing tools provider. As a member, you can get instant traffic to your website or links, use their tools suite to promote your existing business, and then make money from it or with the platform itself. They offer a free lifetime membership with an option to access advanced features with a small investment of $27 monthly.

If you don't have an account yet, just click on the link below to create your free account and get the chance to save $8 monthly with your membership (only $19 monthly instead $27 monthly).
What is LeadsLeap?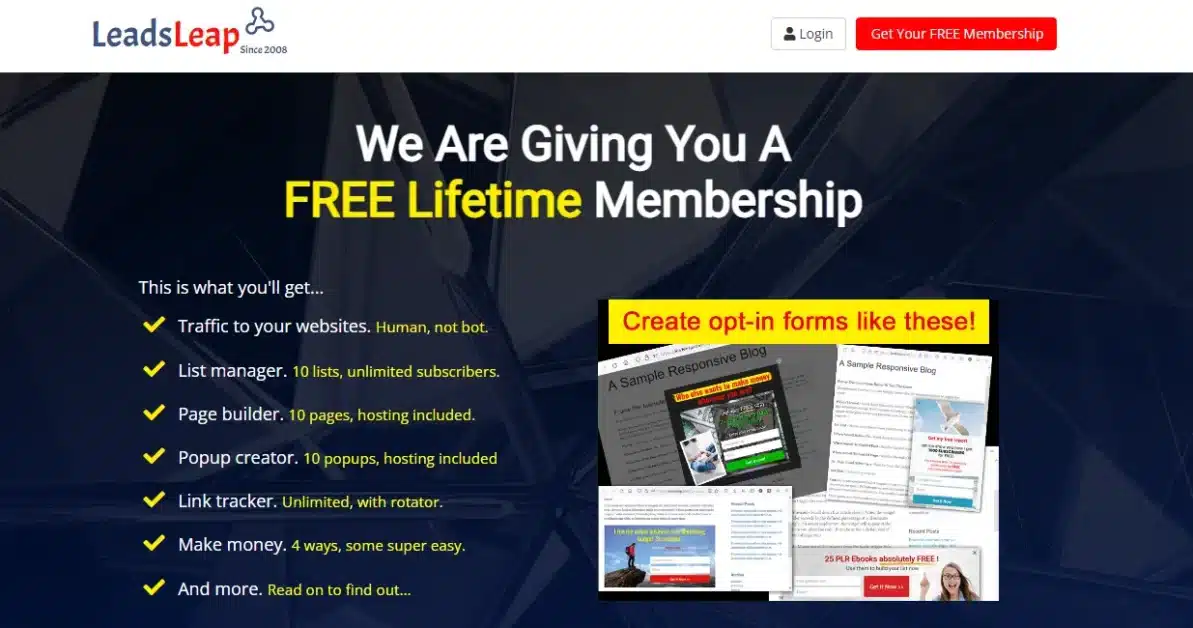 I define LeadsLeap as an All-in-one lead generation platform for 2 reasons:
To generate leads you need (a) targeted traffic and (b) tools like opt-in forms, landing pages, or capture pages. And this is what Leadsleap will provide to you when join their platform.
Anyway, Leadsleap is a manual traffic exchange website, an ads network, and a lead generation (list building) platform.
It is a great platform for those who are looking to get instant traffic to their links.
In addition to being an advertising platform, "LL" offers also its members online marketing tools they can use to grow their online business.
It also offers the opportunity to its member to make money from the platform in various ways such as:
credit encashment and more.
Kenneth, the owner is someone who cares about the success of his clients and he always prioritizes his customers' needs.
In fact, since the big update in March 2020 during which Sendsteed was introduced as a marketing tool, many features have been released based on members' requests.
You can read my Sendsteed review here for more information.
What can you expect from LeadsLeap?
1. Traffic to your website or affiliate links
Kenneth claims his platform can offer you several sources of traffic to your blog or traffic.
Yes, this is not just a claim but a reality. As a member, I tested all these traffic sources and I will share them with you.
Ways to get traffic with LeadsLeap
To drive traffic on your site, you have up to 3 ways:
1. Advertising on the leadsleap platform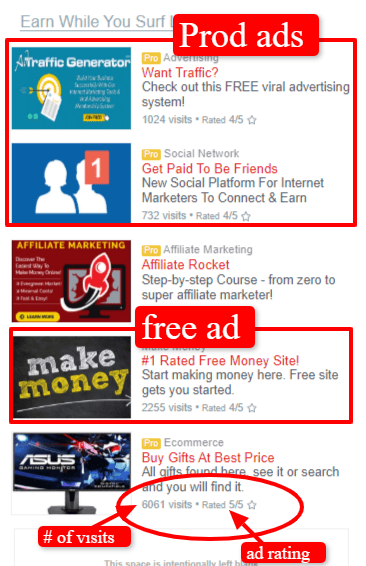 As a member, you can set up some ads inside the platform and Leadsleap will send traffic to your site.
There are two types of ads on LeadsLeap: credit ads and pro ads.
1. Credit ad
This service is free and available to all members. Free members are allowed to submit a maximum of 3 ads. Those ads will be displayed and viewed by "LL" members on the platform.
However, as a free member, you need credits to get your ads viewed by other members. You can earn these credits by viewing other members' ads.
It is a time-consuming process, to be honest.
So if you are serious about your business, try the pro membership. I am sure you will love it.
Since I upgraded my account I never turned back because I know the value I get.
2. Pro ads
This service is only available for premium members, and as a premium member, you can post not only 10 credit ads but also up to 10 pro ads.
Pro ads do not require any credit to be displayed and viewed by users on the platform. This is a hands-free advertising system for premium members because they don't need to surf ads to get their own ads displayed on the platform. What I mean is that, as a pro member, you get traffic and leads 24/7- no stop.
2. Get organic traffic from Google and other search engines
You can get traffic from Google and other search engines.
You may be wondering how this is possible.
But let me explain.
There are 2 ways you can drive organic traffic to your links even if you don't have a blog:
Leadsleap ads can be displayed on other members' websites just like Google ads. That means their visitors can click on those ads and visit your site.
But it requires a small task. You should place the Leadsleap ads widget on your site.
In fact, when you place the Leadsleap widget in your blog or website, 'LL" will display members' ads on your website.
In return, your advertisements can also be shown on other members' websites.
What you see in the screenshot below is the number of organic traffic I got in the last 2 weeks (up to 870 visitors)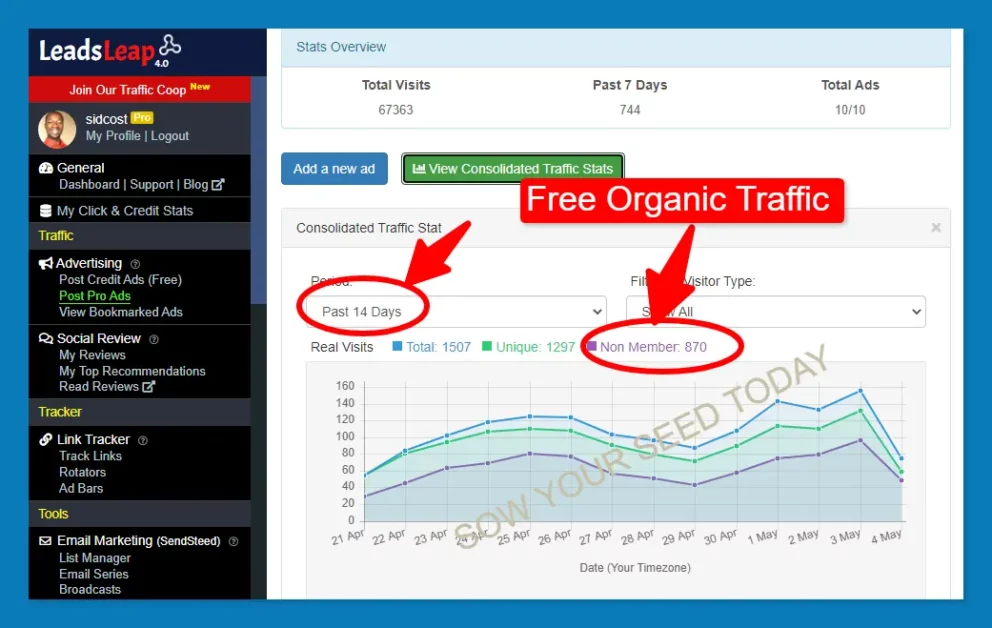 And the beauty of all this is you earn credits as a reward when a visitor clicks on these ads on your website.
A win-win system!
Right?
Another way you can get organic traffic to your website is with their social review directory.
Leadsleap has a social review directory where members can submit product/service reviews and when internet users perform a search on these products/services reviews, the Leadsleap social review page gets ranked on search engines such as Google, Bing, and Yahoo.
This gives you a chance to have visitors to your product/service review without the need of having your blog.
This is what I mean: See the screenshot below.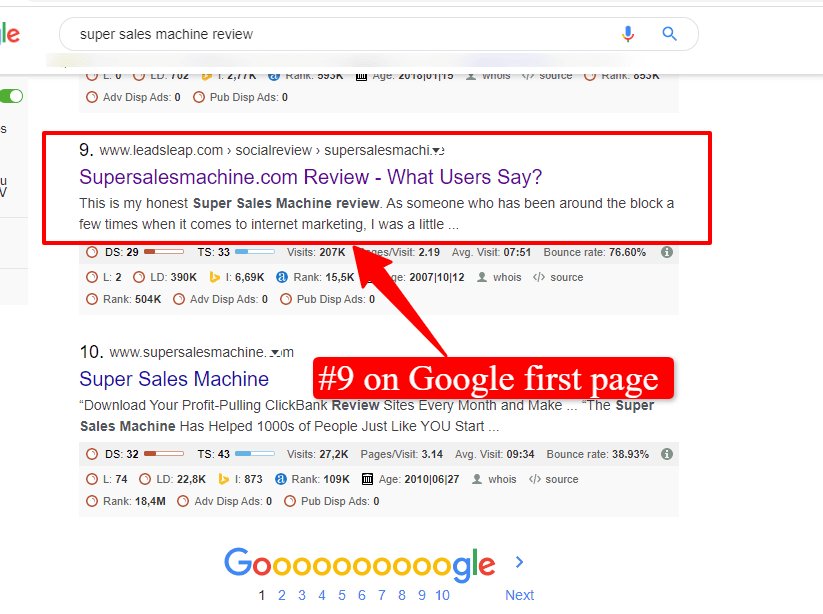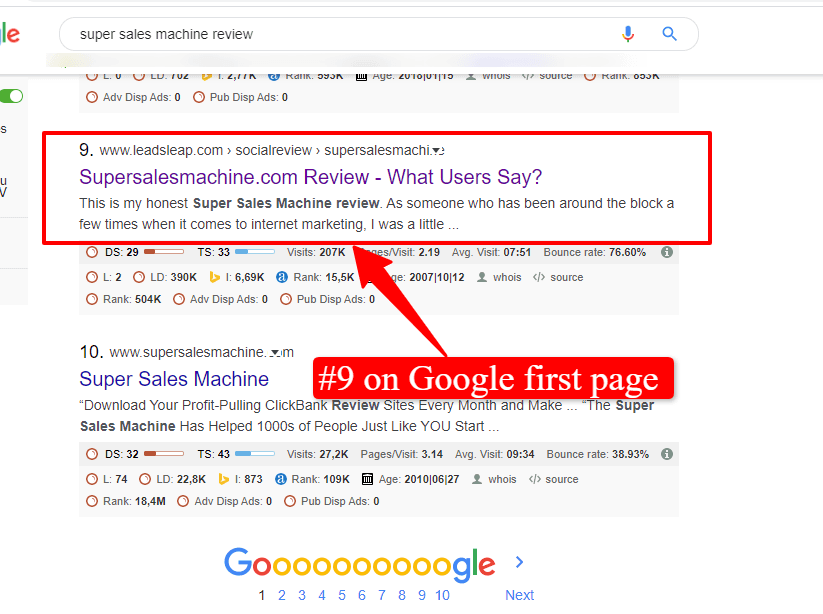 As you can see this is a review of Supper Sales Machine and the page is ranked #9 on the SERP.
The best part is that people who are looking for product reviews have a buying intent. So the likelihood of getting sign-ups in this way is high.
3. Get traffic from your followers
LeadsLeap is list building platform. When you join the platform and you refer other people to the platform Leadsleap not only pays you commissions when they upgrade but it also allows you to advertise your business to them.
How?
By sending daily emails to your followers.
Contrary to mailer list platforms which bombard you with lots of emails daily here your followers will receive only 1 message.
The beauty of all this is you don't have to send those messages manually each day. You create the message once (update if you wish) and Leadsleap handles it on your behalf.
And guess what! The followers you can reach is up to 11 level deep (up to 9010 people)
4. Get traffic by setting up your top recommended program
Your top recommended program is visible to not only your followers when they login but also to the rest of Leadsleap's members.
And as a pro member, you can set up to 5 programs.
This is my favorite feature because I generate a minimum of 2 leads per day from it.
2. Free online marketing tools to improve your online business
Another benefit you get from LeadsLeap apart from the traffic you get from different sources is the free marketing tools you can use to run your online business like a pro.
Below are the words of the LeadsLeap owner, Kenneth Koh.
You should know by now that LeadsLeap provides all the tools you need, for free. You have no excuse not to start doing what the professional marketers are doing!

Kenneth Koh
You may be wondering what kind of marketing tools LeadsLeap offers.
Alright…
Let's discover them right now.
1. Links tracking tool
The Real Tracker is a tool that allows you to track your affiliate links. Reports the Real Tracker provides can help you understand how people respond to your offers. It also allows you to know if the traffic and clicks you get, come from real visitors or just from bot clicks.
Imagine you purchased solo ads on platforms like Udimi, and you don't have a tool to track the clicks you receive. You will buy bot clicks without knowing it. This is where Leadleap real tracker comes on.
2. Pop-up builder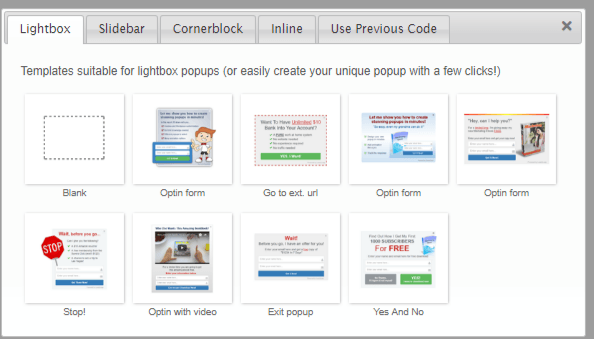 "Money is on the list". Right?
Kenneth is generous with the tools he offers free of charge to "LL" users. Their popup builder comes with dozen of pre-made templates you can pick, design, customize and make fit your brand needs. No need to download anything, no coding skills required.
Just use the drag-and-drop editor to design your pop-up to fit your need.
The best part it comes with useful features such as the possibility to add a time counter to entice your visitors to take action, animation elements, etc.
To keep it short, you can create any kind of pop-up to convert your website visitors into leads. Even if you don't have a blog or website, you can customize it with your affiliate link. That will help you build your list when promoting your primary business at the same time.
And the best part is that you can link it to your existing autoresponder or with LeadsLeap in-house autoresponder and follow up with your subscribers, build the "know like trust" factor, and then convert them into lifetime buyers.
3. Landing pages builder tool
Pop-up is useful when you have a website. Even if you can integrate your pop-up with your affiliate link, truth be told, that is not the best way to build your email list.
Because when you give too many options to people to choose they end up choosing nothing.
Also, sending visitors directly to your affiliate links is not the right and smart way to advertise your affiliate offer or links.
Smart affiliates and networkers aim to build an email list instead of sending people directly to their affiliate links.
The required tool if you don't have a website and still want to build an email list is a landing page.
Thankfully, during the recent update, LL offers a landing page builder tool you can use to build your mailing list faster.
Here below is an example of a landing page I built using this free tool.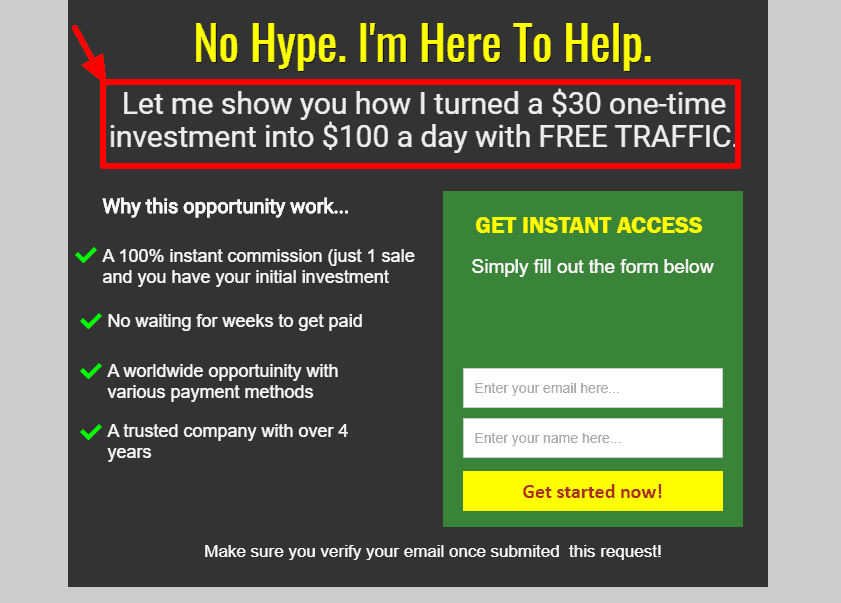 4. Sales Page Builder
A sales page builder is useful when you have your own products or services you offer and want to sell online.
With this tool, you can create a sales page, and integrate a payment gateway (only PayPal is available for the moment) in order to collect your customers' payments and then deliver your product or service to them.
That means you can build a complete sales funnel using this tool.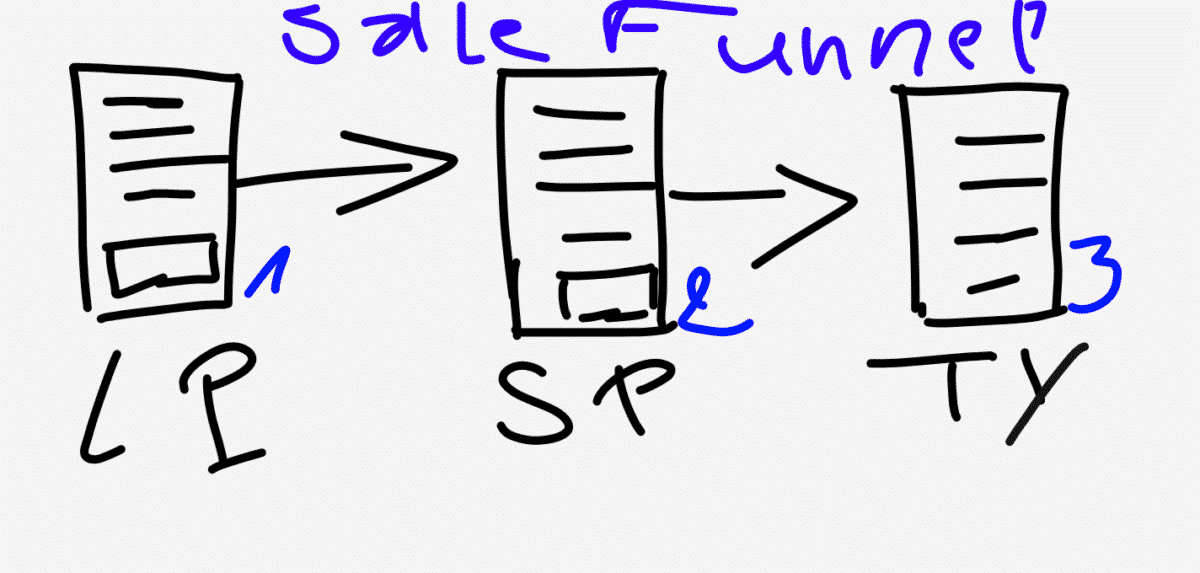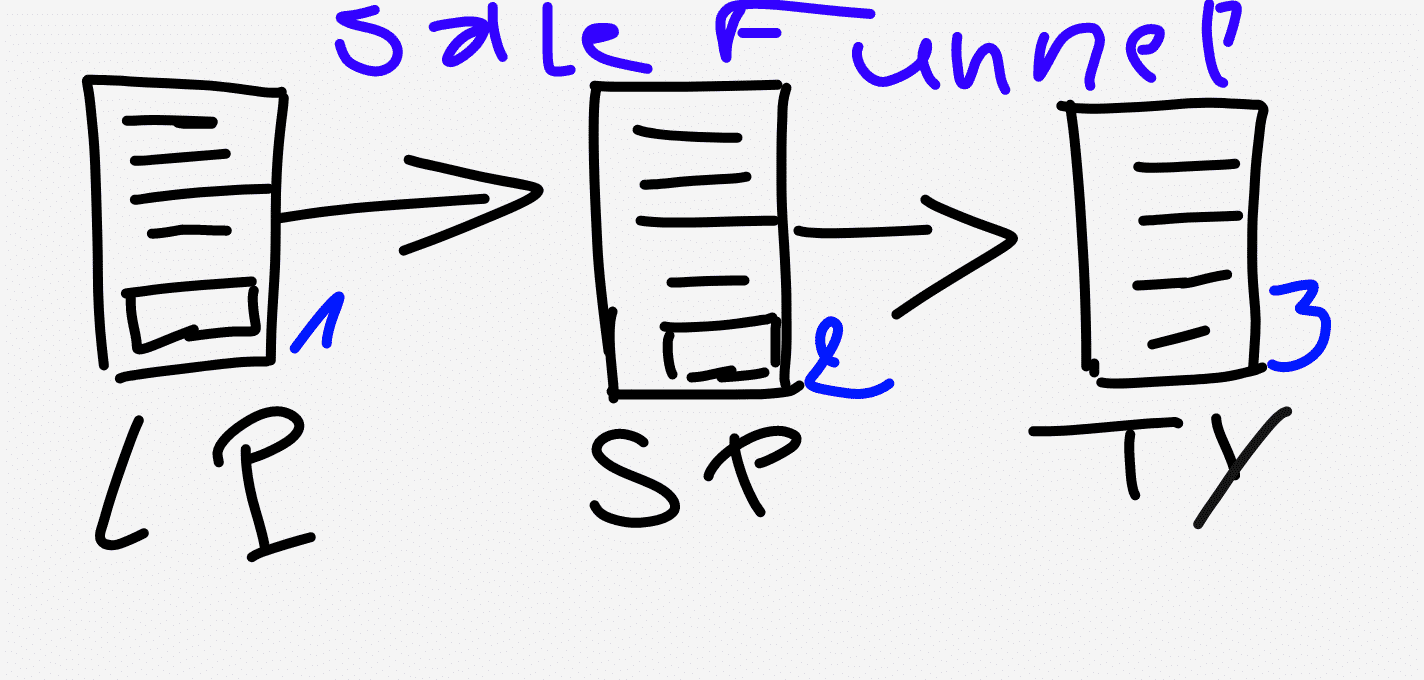 So if you have ebooks, online courses, memberships, or any digital products including coaching to sell, you will love this tool.
A side note: This is not a membership site platform and it cannot be integrated with online course platform builders. So if you are using the LeadsLeap sales builder tool, you will have to add your students manually inside your platform.
5. An autoresponder – free
An autoresponder is a tool that allows you to send automated emails to your email list subscriber. You can use it for example to promote your affiliate offer or your own product or to send traffic to your website by reminding your subscribers each time you publish a new post.
With the recent update, you can even do better because they have introduced blog and even YouTube broadcast features you can set up, and each time you publish a blog post or a YouTube video, the system sends an email automatically to your subscribers.
That is a great way to keep your audience engaged.
Don't have your own blog?
Learn how to create a money-making website here. Or learn how much it costs to get started here.
Before the recent update, the Leadsleap auto-responder does not allow you to set up automated follow-up messages such as a 7-day e-course.
But now not only you can do that, but you can even get your email campaign report because they released a stand-alone email marketing tool that allows you to see your campaign report. No in-depth report like stand-alone email marketing tools – but this is a useful extra feature for the price you pay.
Note that you can use your existing email marketing tool or any email marketing tool you want to connect with your pop-ups or landing page you have created using LeadsLeap opt-in form builder tool.
Learn how to do it here.
So you can use email marketing tools like Aweber, Getresponse, or Moosend if you want to get an in-depth report of your email campaigns.
Personally, I use Aweber because it offers useful features even on their free plan.
Read my Aweber review here to find out how this free tool can help you develop your online business.
5. Images and pdf hosting services
If you are looking for a platform to host your pdf files or images, you will like this service.
It is only available to Pro members and it comes with 100 MB of space. It is not too much space but I think that is enough to store over 90 files. The best part you can delete files or images you don't want and replace them with new files or images.
Also, read the top best free traffic exchange sites for 2023.
3. An opportunity to make money with Leadsleap
Update: In July 2022, Keneth added a new feature called LeadsLeap Co-op. This feature comes with another way to make money with LeadsLeap.
So now, there are 5 ways to make money with Leadsleap:
1. Daily active bonus
Leadsleap shares its daily earnings with its active members. Whether you are a free member or a pro member, you can benefit from this revenue-sharing program (free members get 5%, and, pro members get 10% ) by watching at least 10 ads on a daily basis.
What you need to understand here is that those 10 ads you need to view daily allow you to earn credits first. And you have the choice of converting them into cash or using them to advertise your offers.
2. Credits encashment
Unlike other platforms that impose on their members to use their credit earned for advertising purposes only, "LL" allows its members who do not want to advertise to convert their credits into cash. Once you have 50 credits in your account, you can encash it.
3. Participle to Leadsleap PPC program
LeadsLeap PPC program seems to Google Adsense PPC program – Google AdSense is better.
To participate in this program, you need to add the LeadsLeap PPC widget to your website or blog. In this case, each time someone clicks on these ads, you will earn not only advertising credits but also money on the side.
The amount of money you earn in this program depends on the quality of the traffic provided. It also depends on the profits generated by the platform during the week.
The percentage of profits that free members get is 15% of the earnings generated by "LL" during the week. As for premium members, it is 30%.
4. Make money with the Leadsleap affiliate program
As a member of Leadsleap, you can make recurring income by sharing the program with other people.
If you are a free member, you earn a 25% recurring commission.
As a pro member, you earn a 50% recurring commission.
5. Make money with LeadsLeap Co-op earnings
The co-op program work just like Google Adsense. As for the owner, your earning typically ranges from $0.10 to $8 CPM (cost per 1000 clicks), depending on the uniqueness, location, surfing duration of the traffic, and their weekly earnings.
LeadsLeap Pricing – How Much Does It Cost?
LeadsLeap is a freemium marketing platform. They offer 2 membership plans: A lifetime free membership and a pro membership for those who want a hands-free advertising system.
The Leadsleap pro membership cost $27 per month.
But the good news for new members is that when you sign up Leadsleap offers you a 25% discount. So instead of paying $27 per month, you will be paying $19.90 monthly.
Only 2 pro members and your membership is free.
Is LeadsLeap worth it?
It all depends on what you value the most. If email marketing is what you value the most, you will be doing great by looking for stand-alone email marketing tools like Aweber or Getresponse. Know that you can integrate these tools with your landing pages or the opt-in form you created in Leadsleap.
However, if you are looking for an all-in-one adverting platform where you can get no-stop traffic and tools to grow your business, I think you will like this platform.
Just take a look a the screenshot below.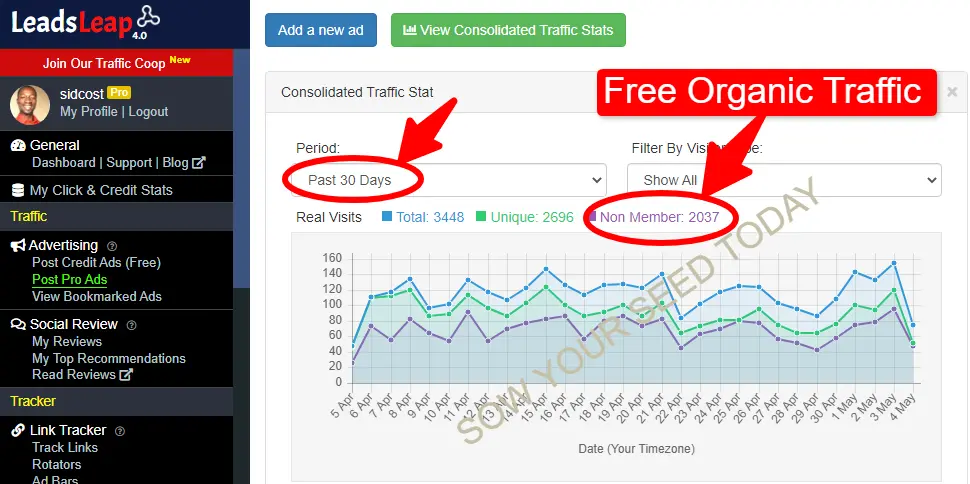 As you can see in the image above, in the past 30 days I got 2037 organic visitors on my links. Trust it or not there is not an ads network on the internet that can send you organic traffic like this for only $27.
If you find such a platform, let me know I will be the first to jump in.
And as I said previously I generate an average of 2 leads per day from this platform.
For me, the platform is worth it. I have upgraded my account and never looked back because I am amazed by the results I got.
To help you have an idea of the value you get, let's do a quick math.
LeadsLeap pro membership is $27 per month. Sometimes $19 per month. You can get a discount with this link.
Let's say, your $27 investment brings you 3000 clicks with a 0,25% sale conversion rate. That is 7+ sales.
Let's say you promote a product that costs $50 with a 30% recurring commission. You will be making about $105 in recurring commissions. Right?
Note that this is a simple example.
My own experience with the platform is positive and I never looked back since I upgraded.
It all depends on how you use the platform and your offer.
To give more value and help you get the most out of this platform I have packed valuable bonuses for action-takers below.
But before we get there let's get this question out of the road.
Is Leadsleap a scam?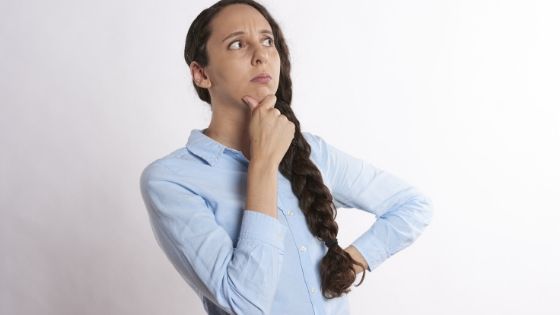 No Leadsleap is not a scam! You have my word for that! This is an ad network, an advertising platform every internet marketer can use to build or grow his existing business. And the best part is that it is free to join.
This is the only traffic and ad network I highly recommend for the value they offer.
Recently I earned a small commission and, in the least three days, I get paid.
Here is my payment proof!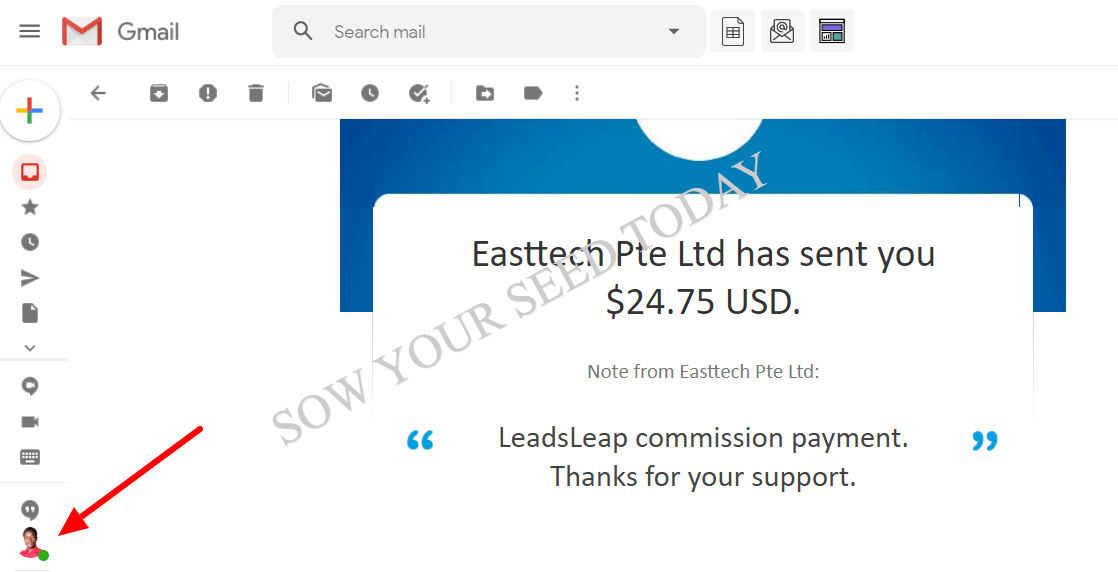 LeadsLeap alternative
If LeadsLeap is not your first rodeo, here are lead generation and traffic sources I use and recommend:
Herculist: This website works in the same manner as LeadsLeap.
Million Leads For Free: This is another great traffic exchange site that generates at least 2 leads a day for me for free. The way you advertise matters.
ACTION takers bonuses
LeadsLeap is a great platform. If you are not a member yet, sign up here by clicking on the button below and grab the discount offer (pay just $19 instead of $27) and get these bonuses from me:
My Landing Page Success Guidelines: this eBook teaches you not only how to craft a high-converting landing page but also tips to increase your conversion rate.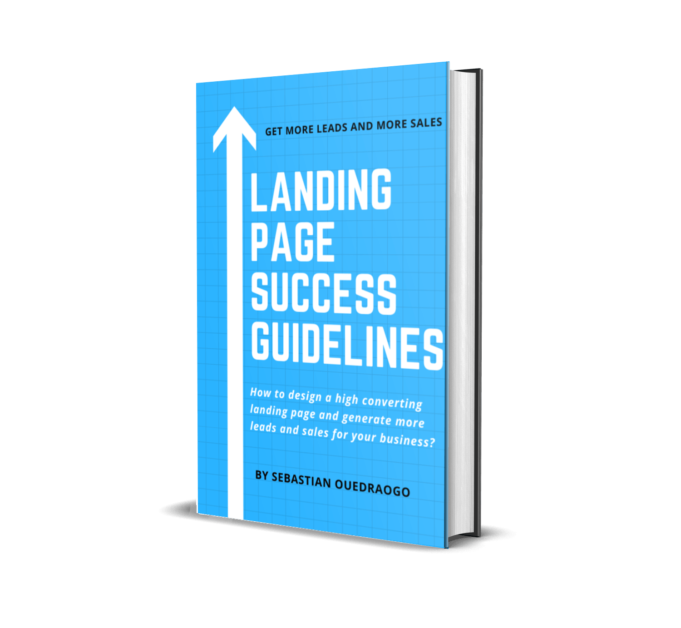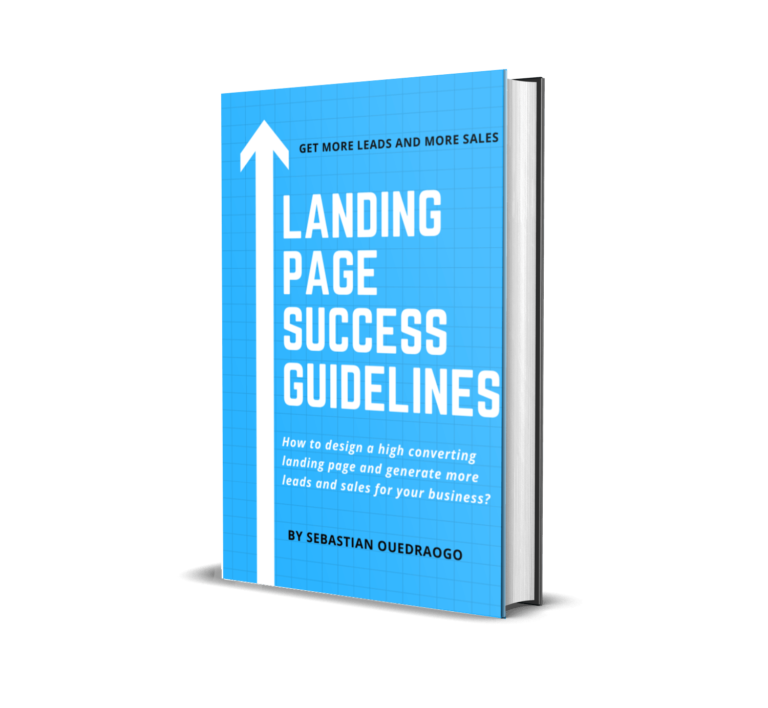 My Affiliate Marketing Secret eBook: This eBook teaches you how affiliate marketing works and how to leverage it to make wealth online by doing what you like.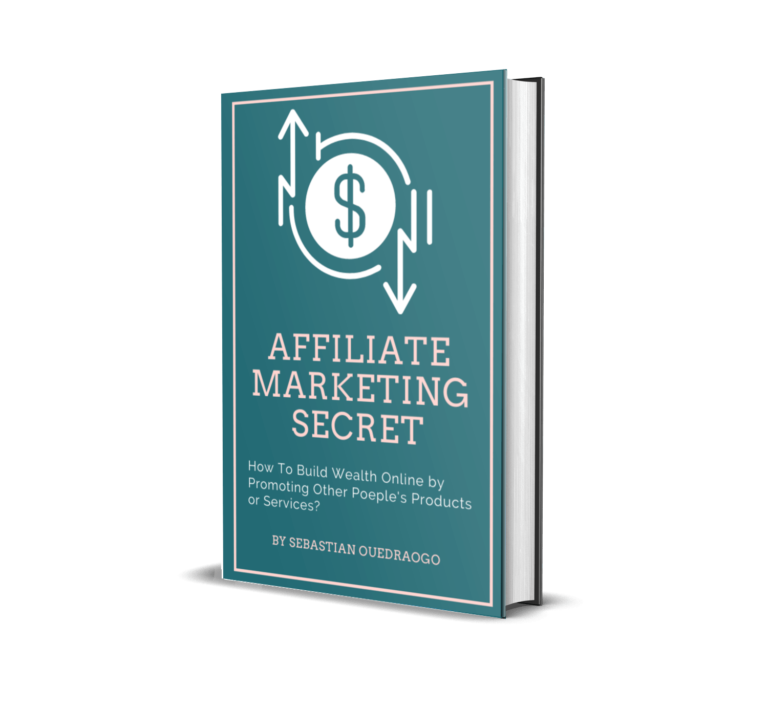 PS: To claim your bonuses, just send me an email to address sebastian@sowyourseedtoday.com with the subject "send my leadsleap bonuses now". Make sure you included your purchase receipt in the body of your email as proof.
My final words!!!
Leasslaep is a legit company that can be useful to you in your online career (especially if you are starting).
My advice if you want to test Leadsleap is to register as a free member and, if you find that the platform fits your needs, then you can upgrade.
In any case, you have nothing to lose – "LL" comes up with a 30-day money-back guarantee and you can be refunded if you are not satisfied with their service.
I highly recommend you give it a try!
I hope my Leadsleap review helped you know what this platform is about, and how it works, and the best part you are informed about the legitimacy of this amazing platform.
From now you are in a good position to make an informed decision.
If you still have a question about it, just drop it down in the comment section.
I will be more than happy to respond to you ASAP!
Be an ACTION taker, Sow Your Seed Today!
To your success!!