If you have been looking for an Amazon training course, chances are you have come across the marketplace SuperHeros Ignite program. But before you make any decision you want to know if this training is the right training course to go through before you set up your Amazon FBA business.
Or maybe you want to know if this training can help you make money online or not.
No matter what leads you here, if you are looking for an honest and unbiased Marketplace Superheroes review to make an informed decision, you are in the right place.
Here is what to expect from me in this review of the Marketplace Superheroes:
I will show you what is Marketplace Superheroes, its price and what you will get for your money, its pros and cons and finally I will give you my honest opinion on the program.
Marketplace Superheroes summary: Company overview
Company Name: Marketplace Superheroes
Website: www.markerplacesuperheroes.com
Owners: Robert Rickey and Stephen Somers
Products/service: a lead generation course and coaching program
Price to join: $997 or $97 per month for 12 months payment
Is Marketplace Superheroes a scam? – no
SOW YOUR SEED TODAY rating: 9/10
Do I recommend this? Yes
What is Marketplace Superheroes about?
Created by Robert Rickey and Stephen Somers in 2014, The Marketplace Superheroes is an all-in-one Amazon FBA platform that offers training courses and tools you can use to build a successful and profitable Amazon FBA business from scratch.
The course is known as MPSH core 2.0 and it has been updated recently in 2021 under the name Ignite.
It is a comprehensive and easy to follow online video course that teaches you how to find winning products to sell, filter them with their in-house software and keep the profitable ones, and then set up a global Amazon FBA business so that you can sell your products to the world and then make a steady income from your business.
It also provides tools you can use as an Amazon seller to start your business without the need of paying these required tools at a hefty price elsewhere.
What does the Marketplace Superheroes do differently?
There are many Amazon FBA courses out there such as the Amazing Selling Machine, the Amazon FBA Ninja, the Freedom Tickets. Just to name a few.
Each of them is teaching people how to build a profitable Amazon FBA business from scratch and then make money from it.
But there are 3 areas where the Marketplace Superheroes course stands out from all these Amazon FBA courses:
In-depth product selection strategy
Product selection is one of the key components for setting up a successful and Profitable Amazon FBA business just like niche choice is for affiliate marketing.
In fact, if you fail in your products selection, you have failed in your FBA business before you even start.
What I mean is that if you choose a product that doesn't sell well, it will be difficult even with a proper marketing strategy to make a profit from it.
You have to find out what the market wants and then bring to him what it wants.
The MPSH owners knowing that this is important for their students' success have done a great job by not only teaching them the type of product to sell and how to find them but also by providing software students can use to filter those products and then keep the Profitable ones to sell to the world.
International expansion
The marketplace Superheroes course seems to be one among the dozens of Amazon FBA courses I have reviewed to teach you how to build an Amazon FBA business with international expansion in mind.
Most courses focus on only the US market.
However, US counties are not the only ones shopping online. Plus as everyone tends to target this market, the competition is tough.
Yes, it is the country where over 50% shop online but the Europe and Asia market is not on rest.
The Rules of 5
The Rules of 5 is the Marketplace Superheroes also known as Ignite selling point.
It is a strategy they use to calculate the profit margin of a product.
Here is the formula:
5 products x 5 countries x 5 units sold (per day in each country) x 5 net profit per unit = $18,750 a month net profit.
About the Marketplace Superheroes owners, Robert Rickey and Stephen Somers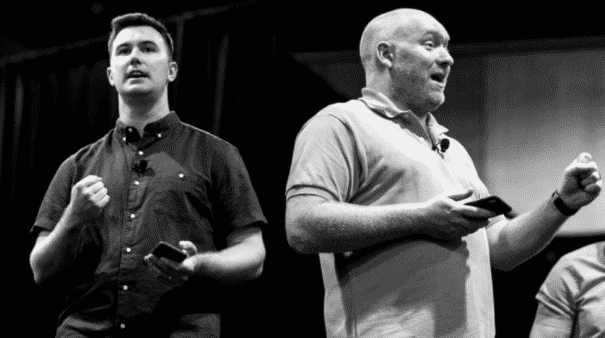 The guys behind the Marketplace Superheroes platform were Robert Rickey and Stephen Somers.
They are successful online entrepreneurs and Amazon sellers themselves making 8 figures income online.
Robert Rickey has been selling physical products online since 1997 and when he met Stephen Somers they have started working together and have built a 7 figures company within the first year.
The desire to helping other people achieve the same result pushed them to put in place a complete training and business development system called the Marketplace Superheroes in 2014.
Since the launch of the MPSH also known as Ignite, they helped over 8,5 students build their own Amazon FBA businesses and most of them are 6 six figures Amazon sellers.
They also put in place various services and tools under one roof since then to help their students start and scale their online business faster.
In fact, over the years they have built a global freight company called the SuperHero Freight, a tool suite and other useful services for their students.
They also have a YouTube channel with over 19.7k subscribers with thousands of views at the time I was writing this Marketplace Superheroes review.

They teach their audience via their YT channel 2 times in the week how to start their own business selling branded products all over the world.
What's inside the Marketplace Superheroes training?
The Marketplace Superheroes as I said earlier in this MPSH review is a complete FBA training and it touches on every aspect of selling on Amazon.
The training comes in a video, PDF, and text transcript format giving students more options and learning experience.
The best part, there are self-assessment quizzes you can complete. This is very useful as it helps you retain the most important things to starting and growing your FBA business.
Know that unlike what most Marketplace Superheroes reviews out there, the training has been updated recently under the name Ignite and structured like this:
Ignite phase 1 – Embark
Here Robert Rickey and his partner Stephen Somers will introduce you to the Amazon FBA business model and give you an overview of the entire course.
You will be also learning how to thoroughly:
do market research and pick products,
check out suppliers, order samples, and also
use the MPSH's tools suite to do a market analysis to find winning products to sell on Amazon.
MPSH Ignite phase 2 – Evolve
It covers subjects such as:
Finding brand name,
creating a business account,
ordering products from your supplier or manufacturer,
importing, listing your products on the Amazon Selling Center,
Packaging, labeling, and shipping products.
MPSH Ignite phase 3 – Expand
Here you will learn how to launch your Amazon FBA business and then scale it to 6 figures globally.
SuperHero legal: take you through the legal part of your business such as:
choosing a business structure,
Copyright and trademark and other legal stuff.
SuperHero PPC: this is an entire PPC training to help you market your FBA business and then rank your products to the top pages on Amazon.
How much does the Marketplace Superheroes cost?
In this section of my Marketplace Superheroes review, I will not only show you the price of the MPSH course but also the extra cost involved so that you can know if this business model is the right business for you or not.
The Marketplace Superheroes costs a $997 one-time fee.
But it also offers a monthly payment option for those who are not ready to afford this price once.
The monthly payment is broken down into 12 months and it costs $97 per month. That is a total of $1164.
Though you will be saving more money if go with the one-time payment option.
But this is just the training cost and the tool suite Ignite offers to you.
Selling on Amazon requires extra expenses including advertising, shipping, products sourcing, business set up, packeting, ect.
What do you get for your money?
When you buy the Marketplace Superheroes course, you get access to:
The core MPSH Ignite core training course,
Their supportive and Private Facebook group,
The MPSH 4S Gauntlet (products finder and filtering software),
Marketplace Superheroes bonuses.
What are the Marketplace Superheroes bonuses?
Here below are the bonuses you get when you pay for your MPSH membership:
Bonus 1: SuperHero journey – 6 months case study that shows you how a full newbie has achieved success with his business by starting from scratch.
Bonus 2: Map the Market – training videos that show you step by step how to pick profitable products to sell on Amazon.
Bonus 3: Multi-Day Elite Bootcamp – a six day live event Bootcamp students have paid $3000 to attend.
Bonus 4: Products Ideas in 7 Days – Watch over the shoulder demonstration on how to find products ideas faster.
Who is the Marketplace Superheroes for?
The Marketplace Superheroes Ignite program is for aspiring online entrepreneurs who really want to start selling on Amazon and are on a budget.
The course is cheaper compared to other Amazon FBA courses out there.
Plus you get access to a tools suite that will save you money and time.
It is also for those who are ready to invest not only their money but also time and energy to develop their business.
If you are not ready to invest yourself (time, money, and energy), then this selling on Amazon is not for you. And it doesn't worth buying this course.
Running an Amazon FBA business requires huge start-up costs compared to a business model like affiliate marketing.
This course is also for those who want to learn new angles on selling on Amazon, have access to a tool suite they can use to expand and scale their business globally.
The Pros and cons of Marketplace Superheroes
The Pros
The cost of the training is cheaper compared to key competitors,
It offers 7- day free trial,
Value for money,
One of the FBA course I know that also cater sellers based outside the US and that teach how to build a global FBA business,
Lots of positive students testimonials,
Useful tools included.
The Cons
No one-one mentoring like certain programs do,
Huge upfront start-up cost compared to certain business models,
Getting approved by Amazon can take time.
Is Marketplace Superheroes a scam?
No, the Marketplace Superheroes is not a scam.
This is a legit and good training program designed to teach people how to build a six-figure Amazon FBA business from scratch.
The reason this is definitely not a scam is that:
There are many success stories and good testimony from real students.
You get value for the money you invest.
Knowledge is power and what you get for the price tag is value in my opinion.
On top of the training, you have access to a tool suite built to help you succeed in your business. And that for no extra cost.
Marketplace Superheroes success stories
There are lots of success stories on the Marketplace Superheroes Ignite program.
Here below are members sharing their results in the Marketplace Superheros private group with the community.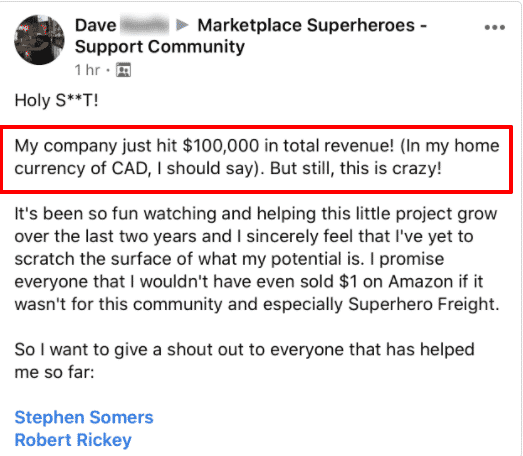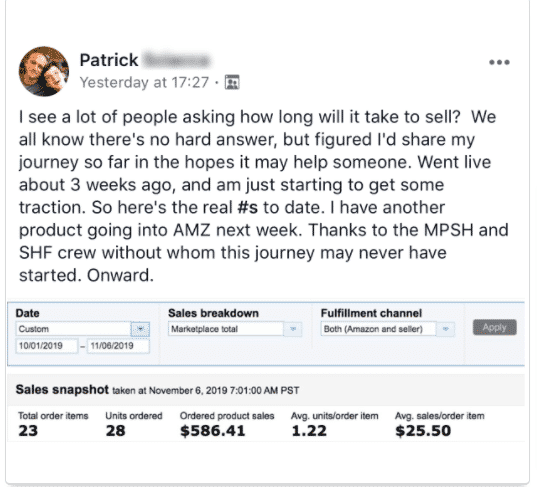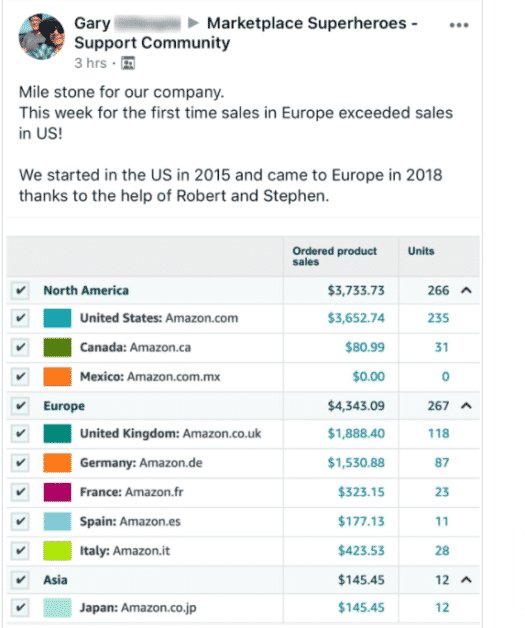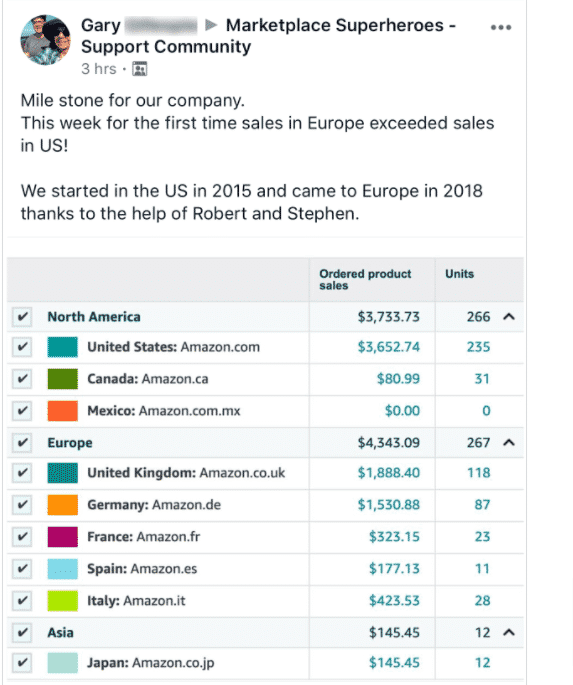 Marketplace Superheroes alternatives
As I said previously in this Marketplace Superheroes review, there are many FBA courses out there and each aims to help aspiring online entrepreneurs build a striving and profitable Amazon FBA business from the ground up.
If the Marketplace Superheroes known as Ignite is not your first rodeo, here are Marketplace Superheroes alternatives to consider:
Amazon FBA Ninja course by Kevin David – costs a $1,997 one-time fee.
The Proven Amazon Course – a cheaper alternative if you are on a tight budget. Course cost $39 per month with an one-time fee option.
The Freedom Ticket by Kevin King – costs a $997 one-time fee.
Want more options?
Check out my top best Amazon FBA courses for 2022 to learn more.
FAQ's
What is Marketplace Superheroes (Ignite)?
Marketplace SuperHeroes Ignite program is an online training program with a tool suite designed to help you start and scale, an Amazon FBA business. The training shows you from start to finish how to set up your FBA business, and then scale it to a 6 – 7 figures income.
How Much does the Marketplace SuperHeroes Origin course cost?
Marketplace Superheroes Ignite costs $997 one time. They also give an option to pay $97 per month in 12 months installments.
Does the Marketplace Superheroes offer a free trial?
Yes, the Marketplace Superheroes Ignite program offers a 7-days free trial to students so that they can test the program before they decide to invest in it.
Is Marketplace Superheroes a scam?
The straightforward answer is a big NO. The Marketplace SuperHeroes program is not a scam.
Does Marketplace Superheroes come with a money-back guarantee?
Yes, Marketplace Superheroes comes with a 30-Day, 100% money-back guarantee, no questions asked!
Final thoughts….
The e-commerce industry is growing year after year and more and more people are shopping online.
Amazon is also a trusted platform and thanks to the FBA program you and I can get the lion's share by selling to an established and large audience.
Robert Rickey and Stephen Somers had success selling on Amazon and they have done a good job by setting up the Marketplace Superheroes course to help newcomers get started the right way.
The course is good training and it comes with a tool suite you can use to quick-start your business.
It has lots of success stories. That means they are doing great.
If starting an Amazing FBA business is what you want, I highly recommend you give it a try.
The best part, it comes with a 7-day free trial.
That being said I hope you found my Marketplace Superheroes review helpful.
Do you have a question? Drop it in the comment section below.
Have you tried the MPSH Ignite program? Share your experience with us.
Be an ACTION taker, SOW YOUR SEED TODAY.
To your success!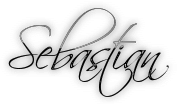 You may also like…