Hi, and welcome to my OGtask review. If you heard of Ogtask.com and on social media platforms or forums, and you are looking for an honest review of the OGtask network to find out if it is a scam or a legit way to make $100 per day online, then you are in the right place.
Throughout this review, I will show you:
The pros and cons and my final point of View.
But before we proceed, I want to warm you congratulation for taking the time to do your own research before joining this platform.
You know, in the MMO space, there are many scam sites out there and having this habit will save you from falling into their traps.
Without further ado, let get into the meat of the OGtask review to find out if this alleged #1 influencer network worth your precious time or not.
OGtask review summary:
Company name: OGtask
Owner: Hidden
Website: https://ogtask.com
Product/service: Any product
Price to join: Free to join with $25 bonus
Scam or legit?: Scam
Sow Your Seed Today rating: 1/100
Do I recommend this? No – with some good reasons
What is OGtask about?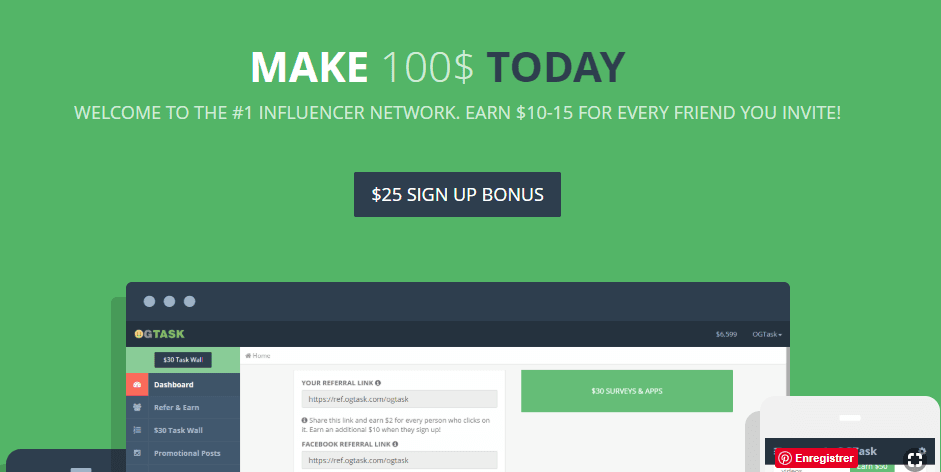 OGtask or ogtask.com claims itself as the #1 influencer network.
I reviewed websites like this one and they all claim themselves as the #1 influencer network.
Here are them:
Pay4clout and the list go on…
So, tell me which one is really the #1 influencer network?
It is ironic. Right?
According to their claim, you can earn $100 a day by completing simple tasks such as referring your friends, sharing your affiliate link on the social media platforms, completing some simple tasks on your member area.
For instance, you will earn $10-$15 for each person you register on the site and some amount of money for every click your referral link receives.
They also claim being paid $158 670 000 to 730 000 members and their website is the #1 influencer earning network.
Really?
Let's move on to the next section of our OGtask review to find out how OGtask managed to earn so much money to pay its members.
Is OGtask offer a service or product to promote?
OGytask has no product or service to promote. The only thing you need to do to get paid is to share your affiliate link and refer your friend to get paid.
So let me ask you a question again. If the platform is free to join and there are no product or service to promote, how does OGtask has managed to pay so much money to its member?
You know,…
Here's how money is made: whether it's online or not, money is made by two simple methods:
You sell a product and generate income from the profits.
You offer a service and you get paid for the service provided.
However, here, OGtask provides any product or service.
Oh yes, there are tasks to complete. But the truth is that these tasks cannot generate so much profit as you think.
Legit companies that offer such tasks pay a few cents for these tasks and not so much money.
Tired of scam and bogus sites, Join this legit platform for free today and learn how to build a long term online business that will make you passive income.

How does OGtask work?
OGtask as I pointed it out above, has no product or service to promote. All you have to do is to sign up and get your $25 sign up bonus, grab your referral link, and then start sharing it on your social media account.
For every click your referral link receives, you get paid a certain amount of money for that. If people that clicked your links end up signing up, your account will be funded $10-$15 for each.
You can also create youtube, video and get $50
There are also tasks to complete, but the amount of money attached to these tasks is relatively small compared to referring people or getting clicks on your OGtask referral link.
In fact, their goal is to entice you to share your link and bring to their website so many people.
Is OGtask a scam?
Yes, my dear. OGtask is definitely a scam. In fact, there are many scam alert if you understood my analysis.
But if you still not convinced, let me show you some red flags I discovered.
OGtask red flags: proof it is a scam
You can watch this video where I reveal all the red flags or just continue reading.
Red flag #1: Fake payment proofs
As you can see in the images below, OGtask uses fake payment proofs to make people think it's a serious site and get them to sign up. ??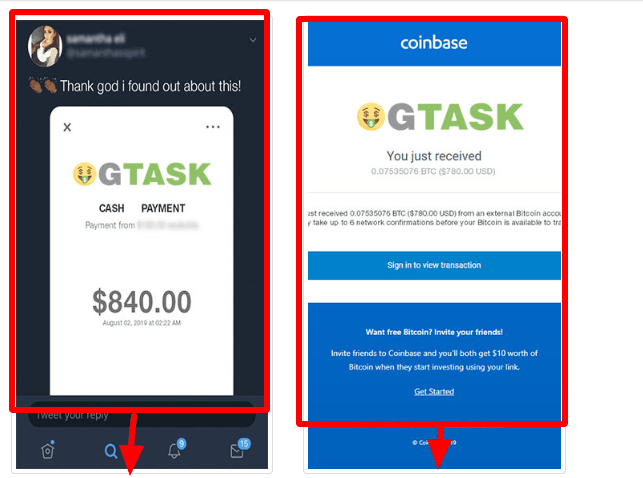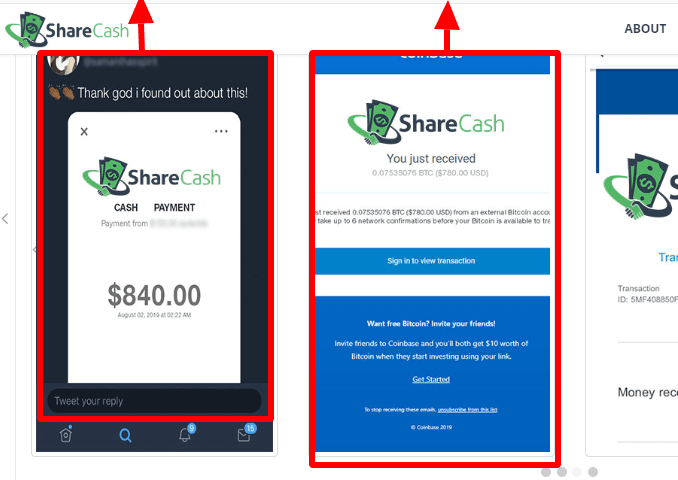 These are the same garbage they used for the ShareCash.co site they use here.☝☝
Red flag#2: They lie about their company age
On their about us page, Ogtask claims they was in business since March 2015 and in 2017 they are partnered with over 300 companies to bring you the top offers they have available on their task wall.??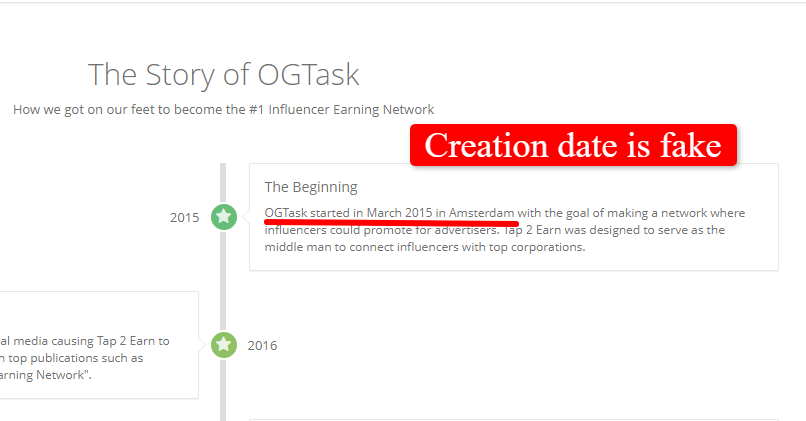 This is Fat lie because this platform was registered their domain name on January 16, 2020. Just have a look at the image below:??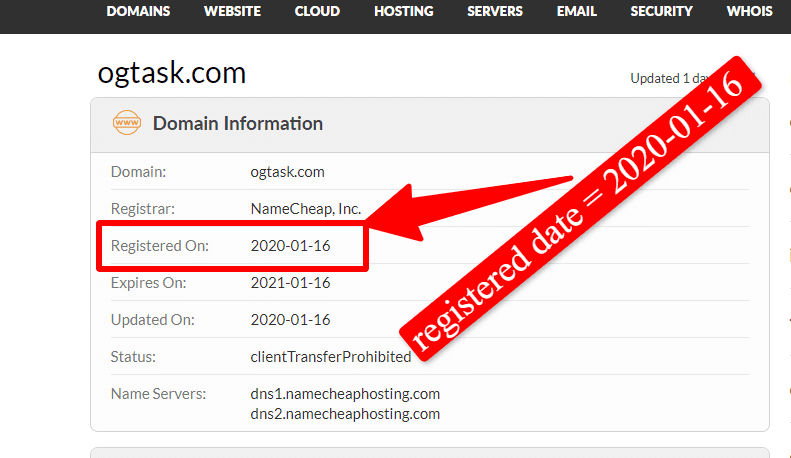 This is what exactly the data WHOIS Provide about this website.
In case you don't know what WHOIS is, WHOIS is a query and response protocol that provides basic information about registered domain names.
As you can see it yourself in the image above, this website has only 49 days old at the time I am writing this review of OGtask.
But they lie being in business 5 years now because they just want people to trust them.
Maybe you are wondering why they lie about their founded that.
But let me ask you just 2 questions:
Do you trust them if they say that they have been in business for 49 days and they have paid the amount of money the claim paid to members?
Do you trust them if said you it is in just 49 days they become the #1 influencer network?
Absolutely not. Right?
They want you to sign up. All the tricks they use is for that purpose!
Tired of scam and bogus sites, Join #1 beginner-friendly platform and learn how to make your first dollars online.

I don't want to stay there. Some other red flags to consider:
Hidden owner: We can't find who runs the OGtask website. Do you hide your identity if you found a company that paid over $158 670 000 to users? I don't think you will.
Impossible to contact them: All the contact info you can find on the website are fake and you cannot in any way reach them. If you don't trust me, just check their website and try it yourself.
Can you really get paid promoting OGtask?
Absolutely not: The clicks and sign-ups you send to OGtask will earn you some amount of money only in your dashboard, but it will never be able to find its way into your bank account.
Just to remain you, OGtask has only 49 days old (when I was writing this review), and they claim they paid $158 670 000 to members.
I can say that this website pays its members more than they earn.
OGtask review: Pros and Cons
OGtask pros
To be honest, I like nothing about this website. Yes, signing up is free and you don't need to invest anything on this website. But is your time free? The mine, not.
Also, you need to know that signing up on this website makes them money because they will sell your data to third-party advertisers.
OGtask Cons
They will steal your data and sell it to third-party advertisers.
Your dashboard will fill with dollars but you will not get paid
Hidden owner, Lie about their founded date, and fake payment proof and testimonials.
My final thought
If you're on this site because you want to know if OGtask is a scam or not. I think you have the answer to your question: OGtask is a scam.
But before I leave you, let me tell you this:
I admit that it's frustrating when you discover something you believe in and in the end you find that this thing isn't worth it.
I too have been where you are now. Often frustrated because I can't find out something legit and affordable to me. Yea!! Until I conclude that there is no legit way to make money online.
But if there is one thing I have done that has brought me to where I am today(an online business owner), it is the fact I never gave up. I've always wanted to know how people make money online.
Thank God, one day I come across to Wealthy Affiliate, the one that hosted this website you are reading now. Thanks to their training and, support and tools provided, I managed to add a 3 digit income to my day job salary.
Do you want to learn how you can make your first dollars online? If yes, read my full review about Wealthy Affiliate here and then sign up for free.
Then don't give up too. Keep moving forward! Someday you'll find a way!
Thank you for reading!!
I have a reward for you! Click the button below to find it out.
Be an ACTION taker, Sow Your Seed Today!
To your success!