Have you been introduced to the Plug-In Profit Site and you are wondering if is it a legit program to make money online or another scam designed to rip off your hard-earned cash?
If yes, you are in the right place.
If you have checked out the Plug-In-Profit Site, you have noticed they claim it is free.
The owner claims he made a million dollars promoting this free site and he will create the same money-making site for you and you don't have to pay a dime.
Bold claim and sale pitch or reality?
Read my honest and unbiased Plug-In-Profit Site review to find out.
Here is what to expect from me in this review.
I will show you…
What is Plug-In-Profit Site is about,
Who is behind it?
How does it work?
How much it cost and what you get,
The pros and cons and my honest point of view.
Without further ado, let's dive in.
Plug-In Profit Site Review – company Overview
Product Name: Plug-In Profit Site
Owner: Stone Evans
Website:
Product Type: Affiliate Marketing
Price: Free to Join + Bunch of Additional Costs!
Is Plug-In Profit Site a scam? No
Rating: 3/10
Do I recommend this? No.
See how I went from zero to 4 figures online without spending hundreds on tools here.
What is Plug-In-Profit Site about?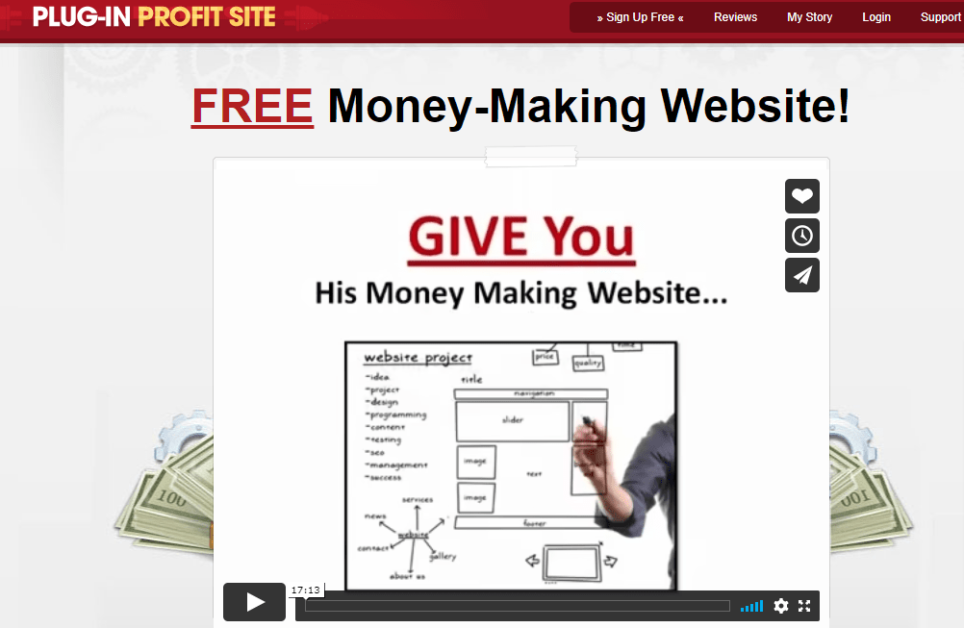 The Plug-In-Profit Site is a program I have joined myself in order to have an inside look at the program.
I have been in 2 of these programs in 2018 and have spend hundreds of dollars without any profit.
These programs are GDI and SFI.
The question remains…
What is Plug-In-Profit Site about?
The Plug-In-Profit Site is an affiliate marketing funnel created by Stone Evans.
The funnel was designed to promote programs where members can join and then add their affiliate ID in the funnel so that when you bring people and they join you get a commission.
The way it is sold is that. It is free to join and you will get a free money-making website designed to make you a passive and recurring income.
Sound good.
Right?
But there is a catch…
Who would want to get a million dollars money-making website for free?
The truth is that you have to pay hundreds of dollars to be part of these programs if you don't want to lose money by promoting this funnel.
The system itself is a great system as it allows you to build multiple income steam by promoting just one page.
At the first glance, you have to join these programs and just send traffic to this funnel and watch your money grow.
But the reality is different…
The program doesn't teach you a proper way you can drive targeted traffic to your money-making site to get qualified leads.
It just encourages you to buy traffic that cost you an arm and leg where the owner of this program and your sponsors are the ones who profit.
The worst part is that the traffic source is unknown. That means you can be wasting your money on traffic that won't convert into sales.
If you are a beginner in the online world, you can easily fail in these claims and by the time you realize this program is for you, you have waste thousands of dollars.
I believe before you believe Stone's claim and join all these feeders programs within the system you have to check out his business track record.

So who is Stones Evans?
About Stone Evans, the Plug-In Profit Site owner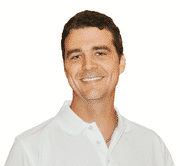 Stones Evans is an online entrepreneur and the owner of the Plug-In Profit Site program.
He was a restaurant before he starts working online.
According to his own words, he started to work online after he read the Multiple Streams Of Income book, published by Robert
Allen, a best-seller author.
This book teaches people how to generate multiple streams of passive income online working from the comfort of their homes. And this is what Stones started to work in by putting in place the Plug-In Profit Site system.
According to his claims a few years later he launched this program, he managed to go from a struggling dishwasher and restaurant worker to earning millions of dollars online from the comfort of his home. And other people who used the program are making a living online.
Dirty marketing tactic or reality?
In the PIPS, you can see testimonials from well-known entrepreneurs like Russell Brunson, ClickFunnel co-founder.
But the question…
When did this testimonial has been written?
I believe that Stores Evans has been in the online world for a long time and you have a lot to learn from him.
But…
Keep in mind while we are moving on with our review of the Plug-In-Profit Site that was over 20 years later when the internet is on its boom.
I will say to you that the digital world goes fast and what worked 10 years later doesn't work today. And work today may not work tomorrow.
Unless you are new on my website I don't base myself on the superfluous.
By continuing my search on the self-claimed millionaire, I discovered that Stone Evans was caught by the FTC.
I have not been able to find out why. But if you know the role of the FTC, it's not for no reason its name appears there.
That is back in 2003. So let left this out of the road.
And dive deeper into how the program has evolved over the years.
Today's Plug-In-Profit Site was not the same
As I have explained at the beginning of this review, the Plug-In-Profit Site is just a marketing funnel designed to promote products or programs the owner takes his time to join and then bring it to his subscribers he took years with the help of other people like you to build.
Some are good programs but some are not.
So when Evans discovers a program was flagged or not profitable, he changes this program with another one.
I won't be able to cite all the programs Stones have used in the PIPS funnel, but just let me cite some of the programs promoted in the funnel you won't find again there:
Empower Network,
Traffic Monsoon,
Got Backup.
The bottom line is that Stone continually changes the programs within the funnel at his own convenience and without any prior notice. That means you have to join the newly introduced programs if you don't want to lose commission when you manage to bring other people into the system.
I guess you know who makes more money here. The one who has control over your business and who changes the programs at his own convenience.
Right?
I don't know about you. But here it is like the users are the losers and the owner is the one who makes more money. Because when a program gets replaced by a new one all the users have to join if they don't want to lose the commission.
This is frustrating and some of your network members may leave the boat as it doesn't help them build a consistent income from the program.
How does the Plug-In-Profit work?
To keep it simple here is how this program works:
You create your free account and then buy your domain name for Stone to replicate the same money-making site he has created for thousands of other members like you.
You join the 5 feeder programs. Some are free to join. But you will need to invest in them to earn. And some require an upfront investment.
You send traffic to the funnel page built with your affiliate links for your visitors to join. Another option is to send people to your own landing page to generate leads before you send them to the funnel page.
Someone joins a program or all these programs and you make a commission (if you are in all these programs are a paid member).
Simple! RIght?
They claim it is free. Move with me in the next section of my Plug-In Site review and let's see if this claim is true or not.
Free is not always free – How much does it cost?
The repetitive claim you will see on the sale page is that "I will create a money-making site for you for absolutely free".
But you know this is just a marketing trick Stone uses to get you in.
Once you click on the get your free website button, you will see that the program requires a lot of money down the road.
First off, you will need a domain name (.com domain cost $11.99 with the company they recommended while with a company like NameCheap you can get it for just $8.99)
And here are the programs and their start-up cost:
GDI: a domain name registrar and MLM company. 7-day free trial then $10 per month. You can read my GDI review where I share my personal experience with this program.
SFI (Six Figure Income): free to join but to participate in their MLM program you have to maintain at least an EA rank that requires at least $50 per month investment. You can read my SFI review where I share my own experience being a member for 6 months.
Traffic Authority: An high ticket program MLM program. Traffic package price range from $220-$8397. For $220 you get 170-190 clicks. That is about $1.17 to $1.05 per click.
In this same program, there are traffic generation training and the price ranges from $27 per month to $97 per month. You can join these programs as well and get paid as a commission.
Online Sale Pro: This is a lead generation tool like Systeme.io and the only one program I would recommend. It comes with 2 membership plans and upsells.
The basic plan costs $37 per month and you make a recurring $20 commission.
VIP membership costs $297 per year and you get paid a $150 recurring commission.
The upsell costs $97 per month or $997 per year. If one of your referrals buys the upsell you make a $50 per month commission or $500 per year commission if he subscribes to the yearly membership.
Plug-In-Profit Site: This is Evans's own program and he promises $5 for every referral that joins the program and gets his free website.
But what Evans doesn't tell you is that that program is not free as he claims. He knows that every prospect you bring to the system makes him more money than you make.
So how much does it cost if you will join all these programs?
A lot of money.
Right?
Let recap:
GDI costs $10 per month. That is $120 a year.
SFI costs about $50 per month if you want to earn from it. That is $600 per year.
Traffic authority: $200 per month to just get 120 – 170 clicks each month (you know this is realistic because that will not get you anywhere in your business). That is $2400 per year.
Online Same pro: $37 per month. That is $444 per year.
Plug-In-Profit Site: Let's say the cost is $8.99 if bought with Namecheap (your domain name cost).
Total: $10 + $50 + $200 + $37. That is $297 per month.
Also, Six Figure Academy review.
Can you make money with Plug-In Profit Site?
Technically, you can make money with this program. If you have money to join at least one of these programs and you get a referral that joins this specific program you will get paid.
GDI is the cheapest program and it pays a 10% commission down to 5 levels. That means you get $1 per every paid referral.
But the drawback is that if you don't join the other programs you lose commission because if you referral instead of joined GDI choose to join for example SFI (you didn't join), you have sent a customer to your sponsor in most cases is Evans himself.
The problem is that Evans doesn't teach you how to generate organic traffic with your website.
You get a replicated website that will not rank on Google.
The traffic generation and getting qualified leads is the most important part in internet marketing.
The downside is that they don't teach you how to get organic traffic and methods they claim will get you results faster are just misinformation.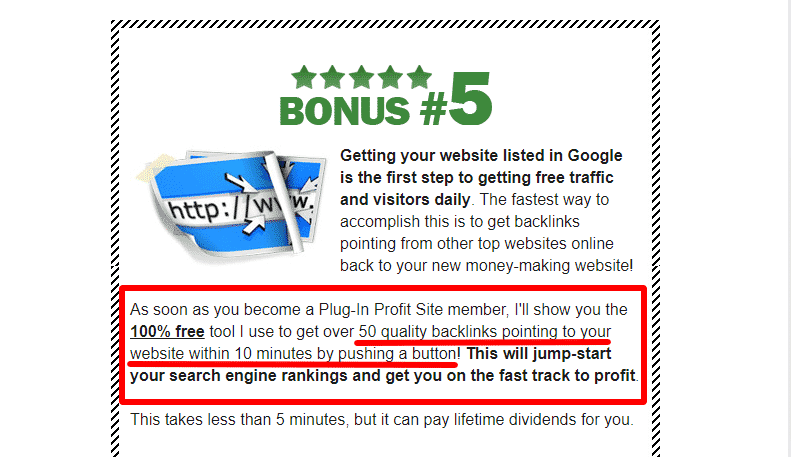 What he doesn't tell you is that backlinks are not what will make your site rank higher in Google and drive traffic to your new brand website.
If you want point 100s to your site, without a proper on-page SEO, your site will not rank even in the top 100.
When I read all these claims I come up concluding Evans's targeted audience was newbies who are just starting out.
You don't have to take my words for it, you can join and get these backlinks on your site and see the result.
Do you see a website ranking higher in Google where the owner promotes the PIPS system?
Think again!
So…
Is Plug-In Profit Site a scam?
No, the Plug-in Profit Site is not a scam per see. This is a legit program where you can make money if you can drive targeted traffic to your funnel and then convert them into buyers.
It is like any affiliate funnel. The only downside is that the programs within these marketing funnels require ongoing monthly expenses.
Also, the program lacks proper training. That means either you buy traffic from the recommended sources or you find your own promotional strategies.
Plug-In Profit Site Pros and Cons
I want in this section of my Plug-In Profit Site review to share what I liked and didn't like with this program.
The Pros
✔ Stone Evans is real and he has over 20 years of experience in internet marketing,
✔ Some of the programs start-up cost is low,
✔ Possibility to make money from the program if you know how to drive targeted traffic to the funnel page.
The Cons
❌ The programs get changed continuously and that cost you money over and over again
❌ Most of the programs recommended are programs I won't join nor recommend other people. The only one I can recommend is the Online Sale Pro. But will there are cheaper alternative marketing tools like Systeme.io I don't see the reason to making it my top recommended marketing tool
❌ Traffic generation is the biggest issue in this program,
❌ They don't teach you how to build a long term online business from scratch
❌ Hidden cost,
❌ You will be spending hundreds of dollars if you join all these programs.
Plug-In Profit Site alternative
I believe if you are looking to make money online, your goal is not to just join a scheme where you don't have control over your business.
The program looks good on paper… But the reality is different once inside. There is nothing for nothing. If Evans promise he will make a free money-making website and host it for free, it is because he will be making a lot of money every month from all your purchase.
So here is the better alternative if you want to build a long term and profitable online business, be free to promote any product you want and have more freedom:
Wealthy Affiliate: This is my top recommended program for a couple of reasons:
They offer online tools you can use to build your online business without any extra cost,
Top-notch tech support and a dynamic and supportive online entrepreneur community – over 2 million members.
You can read my wealthy Affiliate unbiased review to learn more or check out my top best affiliate marketing training courses to pick one and get started.
Conclusion and my final thoughts…
Plug-In Profit Site is a marketing funnel system created by Stone Evans.
Within the program, you have programs you can try for free before investing your hard-earned cash in them. But certain programs like the Online Sale Pro and the Traffic Authority require an upfront fee.
While you are not required to join all these programs once to earn, not joining them means promoting the program to make your sponsors rich.
And what I don't like about this program is the fact the owner changes the programs consistently.
I don't recommend this program for the reasons mentioned above.
If you are determined to give it a try, go for it.
I think that if your goal is to build a profitable online business that gives you the freedom to work with the company you wise, this is not the best route to go.
You can create your own website or blog as we do and promote the products or services you wish.
The best part it doesn't require technical skills, to get build a website these days.
Just check out this blog post to learn how to create your own website.
That being said, I hope you found my Plug-In Profit Site review helpful.
If you have a question, left it in the comment section and I will respond to you ASAP!
Are you a member of the PIPS system? Share your experience with us.
Be an ACTION taker, SOW YOUR SEED TODAY!
To your success!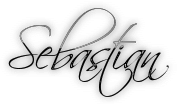 You may also like…
Welcome to my Matrix Empire review. If you are looking for an honest and unbiased…