This is my honest and unbiased Rent Digital Assets review.
If you have been introduced to the Rent Digital Assets program and you are wondering if it is a scam or a legit program to make money online, you are in the right place.
In this review I will be covering the following points:
But before we get to the point, let me be clear with you.
I am not affiliated with this program nor with the owner. This post is not a sponsored post either.
So every opinion is mine and the review has been done after days of review in the public space.
That said let's dive in.
Review Summary
Rent Digital Assets is an online course designed to teach you how to create a local lead generation website, rank it on search engines and then rent it to local business owners for a profit. It is a legit course and the owner, Joshua T Osborne is a well-known expert in the industry.
The only downside is that the course price is not disclosed publicly and there is a reason for that. Just like most similar courses, it is a high-ticket product and we top up the ongoing expenses required to run this business model, getting started as a beginner can be very daunting.
Plus you will need to develop good communication skills to make it on top of dealing with your competitors to stay on top of the SERPs. That being said, while I believe the owner has made his best to provide all the know-how to help you get started, I believe you will be doing better by looking at another business model like affiliate marketing. Mainly if you are on a tight budget.
Check out our top recommended training and beginner-friendly business model by clicking on the button below.
What is Rent Digital Assets about?
Rent Digital Assets is an online course that teaches aspiring online entrepreneurs how to make money online by building and renting local lead generation websites.
The course has been created by Joshua T Osborne, a well-known and successful internet marketer with over 5 years of experience in the industry.
The course basically is a well-structured course and what I like is that a website is an asset you own and have control over.
Meaning that you can do whatever you want with it.
You can:
Monetize it with affiliate marketing.
Rent ad space to businesses and get paid without selling anything.
Sell or flip it for a profit, or
Rent it to business owners and this is what Joshua teaches in this training.
But…
Is it a legit and good course or just an under-delivered course like most of the courses out there?
To know the answer to this question, move with me to the next section of my Rent Digital Assets review to learn more about the owner and his business track record.
Who is Joshua T Osborne?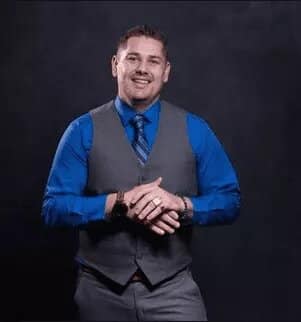 Joshua T Osborne is the Rent Digital Assets owner and a well know internet marketer with over x years of experience in internet marketing.
But…
Having the skills and the knowledge is one thing, and having the ability to efficiently transmit or teach it to other people to get results is another thing.
Can Joshua T Osborne walk his talk?
In other words, does Joshua T Osborne deliver his promises?
To find out, move with me in the next section of my review and let's take a look at the course content.
How does Rent Digital Assets works?
There are several methods to make money online such as affiliate marketing, e-commerce, drop shipping, and website flipping – just to make a few.
The rank and Rent is also another way to make money online.
And here is how it works:
It is simple. Right?
Yeah, it is simple on paper but putting it into practice is not a simple task and it can be very challenging to starters since you are required to reach out and pitch to business owners who may not have knowledge about online marketing.
The good news is the training was designed to guide you and give you the right direction.
And since it is an asset you own, with the many monetization options out there you can't fail to make money from it.
Only a local business has some limitations and not everyone would want to buy it.
So make sure you read this review to know what to expect from this course, and if you go for it, make sure you follow the teaching and dedicate your time to it so that you can make it work.
Otherwise, you have to consider other options like affiliate marketing that will make you a passive income instead a semi-passive income.
What is inside the Rent Digital Assets Course?
As I said, the Rent Digital Assets course is a lead generation training course that teaches people how to make money with local lead generation websites.
The course basically teaches you how to build a website, rank it on Google and then rent it to local businesses for cash.
The business model seems to be new but there are more and more courses that penetrate the market each with its promise.
Here is what you will be learning in this course:
Mindset
Joshua starts his teaching with a mindset.
And I think it is a good idea because having the right mindset is very important for your business success.
If you start it with a limited mindset with higher expectations like cashing out big in a few months with little effort, you already failed before you even start.
Creating your lead generation website
In this module, the owner will teach you how to build your lead generation website from scratch.
He will show you how to:
Pick a domain name,
Buy hosting service,
Create, and Design your website to make it attractive to your clients.
This is basically something that is easy to do because you don't need coding or web design skills to create a website these days.
Search Engine Optimization
SEO is the core center of this training because if you fail to rank your site, your chances of turning it into a profit is zero.
In this module, you will learn how SEO works and how to optimize your pages so that you can be found on search engines like Google.
Google Maps Pack
Since the business turns around building a local lead generation website, it is important to optimize your business website on Google Maps so that you can be found by your targeted audience when they are searching online.
BAM course teaches you how to take advantage of this feature to rank your site for local searches.
You will know what information to put in, and how to optimize them.
In fact, if you have never done it before, it can be costly and risky,
Paid Ads Training
Another subject covered in the Rent Digital Assets course is paid ads.
This is the fastest way to reach out to your targeted audience.
Only it costs a huge advertising budget and is not a good fit for starters in my opinion.
In this section, you will learn how to leverage Facebook ads and Google ads to generate leads and grow your business faster.
Sales Strategies & Client Retention
In this module you will learn how to pitch to your potential clients to have them have interest in your service, close a deal with them and build a long-term business partnership.
On top of ranking your site and keeping it on the top of the SERPs, you also need to market your service to your potential clients that are local business owners.
This is the way for you to turn your site into a profit because no matter how popular your site is if you fail to secure a client that is ready to do business with you, your chances of making money from it is zero – Unless you will try other monetization methods.
How much does the Rent Digital Assets course cost?
The Rent Digital Assets course cost is not disclosed publicly. In this official site nor elsewhere on the internet.
In other to know how much you will be paying for the course you have to book a phone call with one of their sale team members.
In the call, you can ask for the course details including the cost.
My research leads me to this discussion on Reddit and it seems you need a whopping 4 figures to access the course.
I am not sure if this statement is correct. So if this course is something you feel is the right course for you, the best way to know how much you will be paying to access the course materials is to book a call with their sale team.
But you should know that on top of the course cost, you have to put a budget aside for your lead generation business launch.
Because you will basically need, a domain name, hosting service, email marketing tool, SEO & competition analysis tool like Ahref, and much more.
I have learned with similar courses like Digital Real Estate that what you need to run your business is a minimum of $200 per month. And this is the bare minimum when we know a tool like Ahref costs $99 per month for their basic membership plan.
Who is the Rent Digital Assets program for?
Rent Digital Assets is for you if you are interested in building and renting websites to local business owners.
This is for you if you also have good communication skills because here you have to deal with business owners either via phone or email.
Is Rent Digital Assets a scam?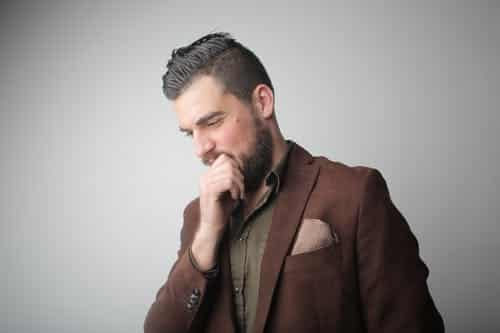 No, Rent Digital Assets is not a scam.
And there is any way you can call this program a scam. They teach a legit and workable method you can follow to make a semi-passive income online.
This is a legit course with a well-known expert behind it. By going through this training you will have access to the RDA course resources that will teach you how the business model works and most importantly how to get started the right way.
Rent Digital Assets Pros and Cons
Rent Digital Assets alternatives
Building and renting websites for a profit is a great idea. This is one of the best ways to make a legit income online.
But instead of building and renting your site to businesses where you not only have to pitch clients to have interest in your service, but also deal with them for support and even getting paid, you can monetize your site with ads or/and affiliate offers or simply flip it for a profit.
What I believe is a beginner-friendly way to make money online mainly if you are just starting out.
In fact, you can just build your website and monetize it with ads and make a decent income without selling anything just like this guy who makes over $1700 in 28 days without talking to people or selling anything.
If this is something you like, here are my top recommended course to learn how to do it:
Final thoughts…
The Rent Digital Assets training course is legit and the owner knows his stuff.
The