Looking for an honest and unbiased Six Figure Mentors Review to make an informed decision?
If yes you are in the right place.
First off, I want to congratulate you for taking the time to do your research before you buy any seemingly legit product.
That can not only save you time and money but also it can be a great way for you to find a legit and genuine way to make money online.
The Six Figure Mentors (SFM) is an online training and tools provider and throughout this review, we will delve deeper into the following point so that you can judge by yourself if this platform is the right platform to start your affiliate marketing business or not:
What is the Six Figure Mentors about?
How much it cost and what you get inside the program,
Who is this training or program for?
The pros and cons and my final point of view.
But before we get into the review of the SFM's platform, I want you to know that the SFM program has been updated with new features, and there are even changes in their pricing structures.
So contrary to what many bloggers state, read this review to find out what changed and to find out if this platform is what you are looking for.
Six Figure Mentors review summary: company overview
Company Name: Six Figure Mentors (SFM)
Owners: Jay Kubassek & Stuart Ross
Website URL: https://thesixfigurementors.com
Product Type: Affiliate Marketing Training course and online tools provider
Price: $99 + $97/ month membership plus upsells of $2,500 per year & high ticket courses of $2,000- $20,000
SOW YOUR SEED TODAY Rating: 8.5/10
Do I recommend this? Yes if you can afford the cost
If not here is an affordable option.
What is the Six Figure Mentors program?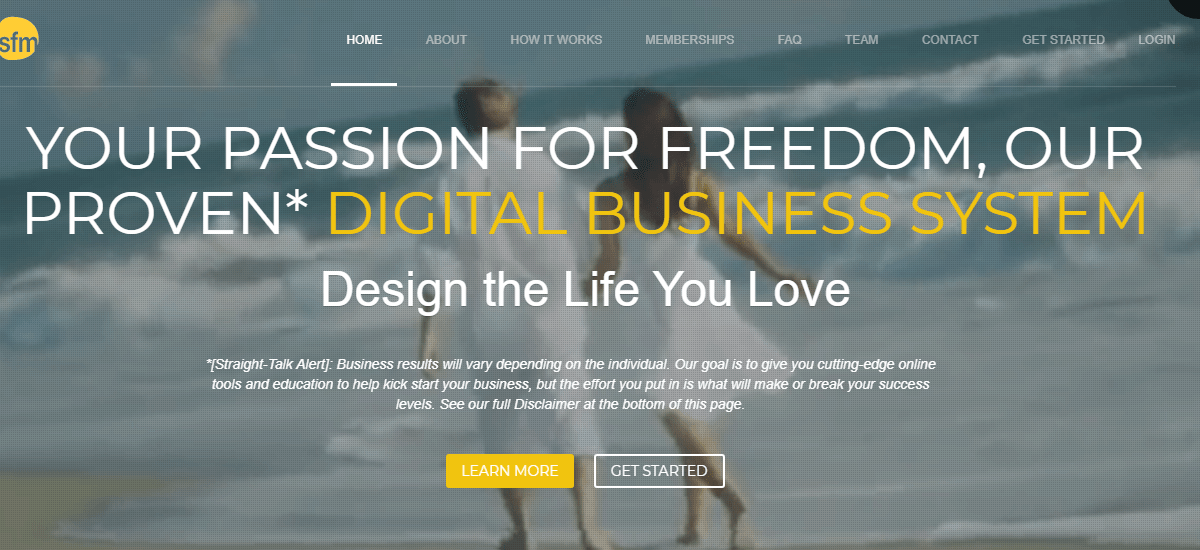 The SFM is an online educational platform and tools provider that has been founded by 2 successful internet marketers, Stuart Ross and Jay Kubassek.
The company has been created in 2010, and since then it provides education throughout a membership site where people can learn how to build a successful affiliate marketing business from the ground up.
The concept behind the Six Figure Mentors training course is how to sell high ticket products so that you can start earning steady and passive income online and then be a six-figure affiliate marketer. Hence the name Six Figure Mentors.
The platform provides free membership access where students can get basic information about affiliate marketing. And also paid subscription plans where members can get access to advanced training materials and additional tools and services. But they are high ticket products as they also taught high picket marketing strategies.
You know, there are countless affiliate marketing training courses out there on the internet and what makes this one particular and popular is the fact they taught how to sell high ticket products.
Though they are not alone in teaching this strategy because the Legendary marketer program also walks people toward the same route and they pay juicy commissions to people that promote their programs.
Also, read the Super Affiliate System 3.0 review.
How much does the Six Figure Mentors cost?

The SFI provides free membership access to people who want to learn basics information about internet marketing and their high ticket selling concept.
You can get access to their free training here.
But it also provides a paid subscription plan I found overpriced.
Here below are their membership plans:
Student access: Free
This membership plan gives you access to basic training materials in video format in which Stuart Ross covers the following topics:
Online selling and advertising,
Website set up and list Building,
Providing Value and Products Promotions.
When researching information I noticed many Six Figure Mentors reviews out there are outdated.
For instance, the Student Access membership that costs a $29.95 upfront fee + a $25 ongoing monthly fee is no longer available.
The Essential Membership: costs $99 upfront fee + $97.00 ongoing monthly fee
With this membership, you have access to their:
DIGITAL BUSINESS SYSTEM where you will learn how the SFM blueprint and the ropes of selling or advertising online.
TRAINING that comes with weekly webinars, access to their Facebook private group and training, and more
The Elite Membership: costs $2,500 per year + $97.00 per month
For your information, you need to be an essential member to be able to enroll in this membership plan. That means you continue to pay your ongoing $97 monthly fee and the yearly fee. That is $2, 500 per year.
This membership plan gives you the opportunity to sell the SFM training for a higher commission rate.
You have also the privilege to get trained and coaching sessions by the SFM's owners, Stuart, and Jay themselves throughout webinars.
Also, read the Savage Affiliate System 2.0 review.
A look at the Six Figure Mentors platform
The SFM platform offers:
Online tools you can use to build your online business: Digital Business Lounge and SimpleLeadCapture.
According to your membership plan here is what you get:
Free or student membership
This membership plan gives you basic training information and this is also where you will be pitched to upgrade for the higher level.
It comes with a free report (ATTRACTION MARKETING: STRATEGIES OF THE NEW RICH – eBook). I do find value in reading their eBook.
You also get access to free videos training, structured like below:
Introduction
Online Selling System
Advertising Online
Websites
List Building
Providing Value
Products/Promotions
Why High Ticket
Your Next Step
And here is the topics covered in those videos:
Online selling,
Online advertising,
Website set up,
Email list building,
Providing Value, and
Products Promotions.
Note that it is just basic information. But if you are a beginner in affiliate marketing you will find them helpful.
Essential membership (all-in-package)
Here is what you get with your Essential membership ($99 upfront fee + your ongoing monthly fee of $97):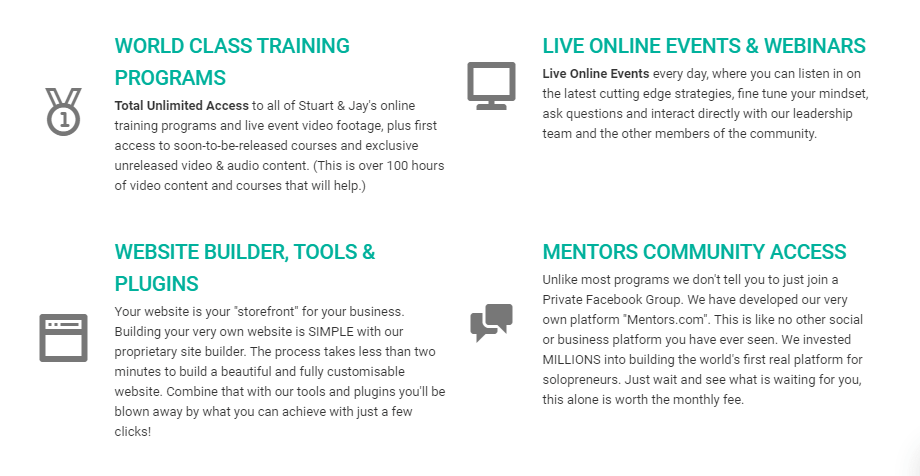 This is a bundle offer you can grab when you first sign up. It gives you access to:
their advanced training materials,
Live events and weekly webinars where experts share their success stories and tips you can apply in your business,
Coaching and private community access to get the answer to your questions,
website builder, plugins, and tools to build your online business. No extra cost like hosting fees.
You can take a look at what you get in the bundle here.
The Elite membership
This membership package gives you access to all the features and benefits the previous membership offers and other benefits such as:
1-one-1 coaching from the SFM owners, Ross & Kubassek themselves,
Getting paid for a higher commission rate.
Note that this is an add-on and not mandatory. What I mean is that you are not obliged to buy the Elite membership package if you don't want to.
Though it gives you the extra privilege of getting coached by the SFM owners and increasing your affiliate commission rate.
Another thing I want you to know is that you need to buy the Essential membership package first before you apply for this membership plan and maintain your ongoing $97 monthly fee. That is for your training and the tools they provide.
Also, read Income School Project 24 review.
Six Figure Mentors affiliate program
Yes, the Six Figure Mentors offer an affiliate program and it is free to join and they promise good income – mainly for paid members.
This is what attracts most people to join the Six Figure Mentors platform as a paid member. At less this is my impression because despite the fact the SFM offers training and tools people can use to build their own affiliate marketing website, I don't see their members' websites ranking higher in search engines.
Like any affiliate program you sign to their affiliate program you will get access to affiliate resources such as:
Done-for-you affiliate links and sales funnels,
Automated follow-up and remarketing campaigns,
Link generator with custom tracking,
Sales reporting and tracking stats.
If you want to join the Six Figure Mentors affiliate program click on this link.
For more information about their affiliate program, watch the video below.
Is Six Figure Mentors a scam?
No! Six Figure Mentors is not a scam, to be honest.
Here are the reasons Six Figure Mentors is legit and not a scam:
First off, you get something in return for your money (affiliate marketing training, online tools, and additional services).
If for example they take your money and run away without offering you something in return, then SFM would be a scam. Though that is not the case.
Right?
Secondly, SFM has been online for 10 years now. If this company is a scam, though a long ago it disappeared.
So if it was still there serving people, that means Six Figure Mentors is not a scam – they do something good. Agree?
To finish, scammers always are not transparent and like to hide their identities.
That is not the case with SFM owners.
In short and again SFM is not a scam but just a platform that helps aspiring online entrepreneurs learn new digital skills and build a business online they can rely on.
Let's now get into the next section of my Six Figure Mentors review to find out the pros and cons of the SFM platform.
The Six Figure Mentors Pros and Cons
Six Figure Mentors: what I like
✔ Step by step training and coaching,
✔ Weekly webinars and events,
✔ Online tools provided,
✔ Great support team,
✔ Positives Six Figure Mentors reviews from students,
✔ Additional resources and DFY landing pages and capture pages.
Six Figure Mentors: what I don't like
❌ I find their membership expensive for newbies who are just starting out,
❌ Coaching is priceless and expensive but I find the $2,500 per year membership overpriced,
❌ Some of the tools like landing pages when you are just starting out are not necessary tools, in my opinion – I would like to get these tools as an upgrade or upsell instead of paying for them at the beginning stage. Plus free options are available online.
❌ You will still need an extra tool like a keyword research tool – though you can use free tools available out there. But a free tool is a free tool.
❌ Most members end up not getting results following the training program,
❌ Upsells.
My SFM review's FAQ
In this section of my SFM review, I want to get most of your questions answered.
What is Six Figure Mentors aka SFM?
The SFM is an online educational platform that offers affiliate marketing training courses and coaching services and online tools such as website builder tool and hosting, landing page builder, opt-in page builder, and more.
Is Six Figure Mentors a scam?
The short answer is a big NO. It is a legit company that helps people build their own online business or side hustle they can rely on and retire earlier.
Is Six Figure Mentors an MLM or network marketing company?
I do see people calling the Six Figure Mentors an MLM or network marketing program. Though they are misleading because that is not true at all. Those people argue that SFM encourages people to sell their products. That is not true at all. It is the same people that argue Wealthy Affiliate is an MLM company for the fact there is just a Bootcamp that teaches students how to promote the company itself. Misinformation and bad marketing ethics.
Trust is, the training offered can be applied with any program or product students are willing to promote. The SFM owners didn't force members to sell their products and there are people who applied what they learned to other programs they are willing to promote.
Everyone promotes a product he trust can give value to his or her audience.
Is Six Figure Mentors a pyramid scheme?
The shortest answer I have to this question is No. The Six Figure Mentors is not an MLM program nor a pyramid scheme.
Just to cite how Wikipedia defines a Pyramid scheme.
"A pyramid scheme is a business model that recruits members via a promise of payments or services for enrolling others into the scheme, rather than supplying investments or sale of products".
Though that is not how the SFM is.
Right?
The Six Figure Mentors affiliate program: Does the SFI company offer an affiliate program?
Yes! The SFM company offers an affiliate program. Though at their beginning it was a pay-to-play business model. But they took people's criticism into account since their recent update. That means if you want to join the Six Figure Mentors affiliate program you can join for free. The only downside is I said earlier is that your commission rate as a free affiliate is low compared to premium affiliates.
What is the Six Figure Mentors compensation plan?
I know people when they are looking for a company compensation plan, it is because behind their mind it is an MLM company.
However, SFM is not an MLM company.
The SFM offers an affiliate program and here is how members are compensated:
Free member get:
Application fee ($29.95): $20 commission (membership is no more available)
Essential Program and Toolkit ($297): $100 commission
All-in Package ($99): $100 commission
ELITE Influence Membership: ($2,500): $250 commission
ImportXperts Membership ($2,500): $250 commission
As for paid members, the commission rate is based on their membership level. For instance, if you are an Elite member and you sell this membership package to someone, you will get a $1000 yearly commission
Also, read my Click Wealth System review.
Six Figure Mentors Alternative
Unlike other training courses like The Income School, Savage Affiliate, the Super Affiliate System (just to name a few), the SFM offers online tools just like Wealthy Affiliate members can use to build their online businesses. That is a great idea and it saves you spending extra cash on tools to build your business after you have acquired the required skills.
But, the SFM membership costs $97 per month. That I found expensive compared to a similar program that offers the same value if not more value for half of the price tag.
So if The SFM is not your first rodeo, I recommend you take a look at this program.
This is the platform that hosts this website and like the SFM's company; it offers affiliate marketing training and online tools you can use to build your online assets without spending your money on tools (apart from a domain name that costs $14 to $15 per year).
Here is what you get as a pro member (just $49 per month – only $19 for your first month):
Affiliate marketing training (over 120 lessons) and 1000s recorded webinars,
Website builder and managed hosting that is better than shared hosting (up to 10 sites),
1-on-1 coaching sessions,
Access to an online entrepreneur community (over 1.4 million members) and more.
Six Figure Mentors review: Final thoughts
It is good before you get involved with any business to get trained in order to get the skills that will lay down your paths to success.
But it is better before you buy any product to look for other people's opinions so that you can make an informed decision.
So I think you found my Six Figure review helpful.
From now, you know:
Though weighing the pros and cons can help you make an informed decision to shape your future finance.
Have you been an SFM member (or a current member), share your experience or thoughts with us in the comment section below.
Be an ACTION taker, SOW YOUR SEED TODAY!
To your success!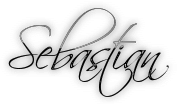 You may also like…
Welcome to my Fat Stacks review of 2023. Want to know if the Niche Site…