Welcome to my Teachable review for 2024. If you are looking for the best online course creation platform and you are wondering if this platform is the best one to use or not, you are in the right place.
In this review, I will delve deeper into the following points:
Teachable features and pricing,
The pros and cons, alternatives, and my final point of view.
Without further ado, let's move in.
Teachable Review Summary – Course Overview
Product Name: Teachable
Owner: Ankur Nagpal
Website: https://www.teachable.com/
Pricing: Price starts from $39 per month to $299 per month
SOW YOUR SEED TODAY RATING: 8/10
Do I recommend this? YES
What is it Teachable about?
Teachable is a platform to create and sell courses, coaching, and digital products. The creators of Teachable are entrepreneurs who wanted to make it easy for anyone to teach anything online.
They felt frustrated because many people have valuable skills or knowledge that they want to share with others, but didn't know how to do it.
The platform allows anyone to create a course using videos, and quizzes, and creators can easily issue e-certificates to students.
The courses can be customized for different purposes and can be promoted using coupon codes, affiliate marketing partnership programs, and several marketing tools available on the platform.
Let's move into the next section of my Teachable review where I will show you the features you can access.
Teachable Key Features
Website Customization
Teachable allows course creators to create and customize the look, feel, and functionality of their website using different themes.
They can use different elements, text fields, line break options, and of course multiple language options to target students from other countries.
Teachable also comes with an inbuilt editor that allows you to use the drag and drop feature to move the different elements around the screen.
This makes it easy to customize the design of your page and you can also rearrange any text fields, images, or videos if you want them to go in a different order for your courses.
The site will be hosted on Teachable servers and can be easily accessed by anyone anywhere with the option to use your preferred custom domain to make it look as professional as you need it to be.
Course Builder
You can easily create courses using a simple, easy-to-use online content editor. You can add a variety of course elements to your course including videos, documents, PDFs, interactive quizzes, and more to help you deliver content.
The platform makes it easy for anyone to create courses with the video option being one of the best features of the platform. After creating the videos, you can segment them into different sections for easy lesson navigation.
You can also optimize the course pages to rank higher in search results using meta descriptions, page titles, and SEO URLs to get organic traffic.
Sell Courses Easily
Teachable allows you to sell your course in a variety of ways such as regular price, and a monthly subscription to have recurring purchases from students.
Coupons are also available for those who want to promote their courses and you can also combine your related courses to earn more from a one-time purchase.
The affiliate marketing program that the platform offers presents a unique opportunity to sell more units of your courses without any marketing expenditure.
Just set up your own affiliate program and encourage your students to share it with their friends and in return get paid a commission for each sale they make.
Quizzes for Students
Teachable offers a powerful, feature-rich, and easy-to-use quiz builder that allows you to easily create quizzes for your course with answers for the students to decide and choose a single answer from the answer options.
The platform allows you to view the performance report for each quiz in a reporting section so you can easily identify what the student has learned and what they still need to learn.
You can also see how each student is performing on all quizzes in your course individually and on average.
The limit of this quiz tool is that the course creator can't import questions, save questions and give feedback or comment on the students' answers.
You can only see all their answers to know the progress and what the students still need to learn more.
Course Certificate
The course certificate is one of the best features of Teachable as it allows you to issue a certificate to students that complete your course and it will automatically be included on the course completion page in the student's account dashboard.
The platform allows you to issue multiple certificates using three templates. The different types can include the instructor's information and signature, logo, date of completion, and student name.
If you have any other information you want to include on the certificate, there is a custom HTML option to do that.
The downside is that the course certificate feature is available at the higher membership plans – pro and business plans.
Intuitive dashboard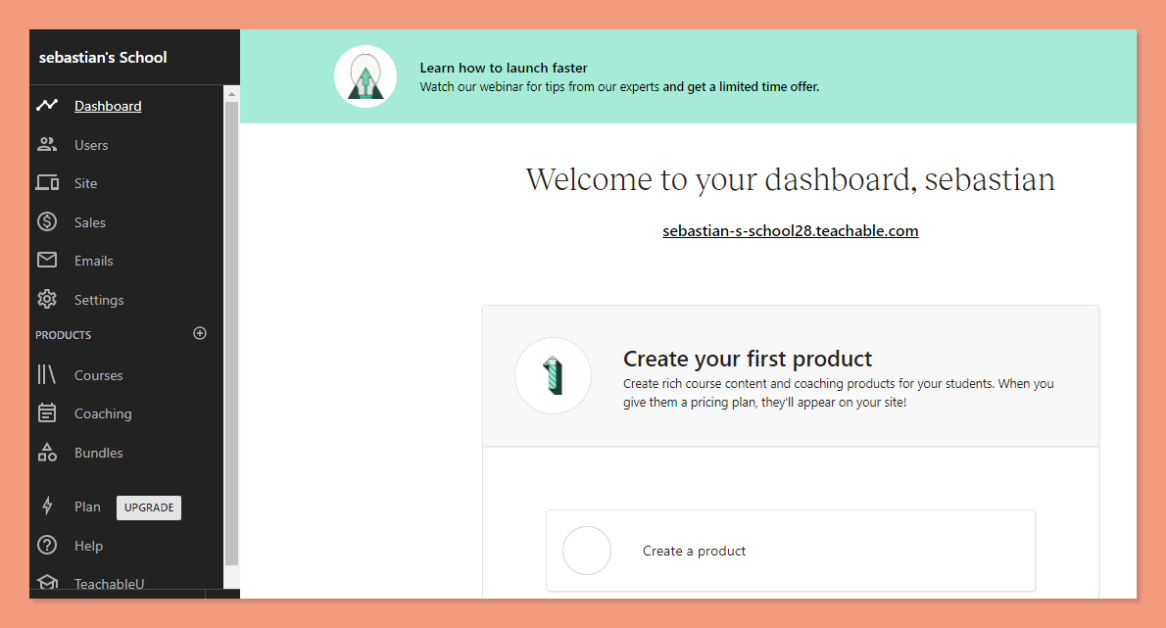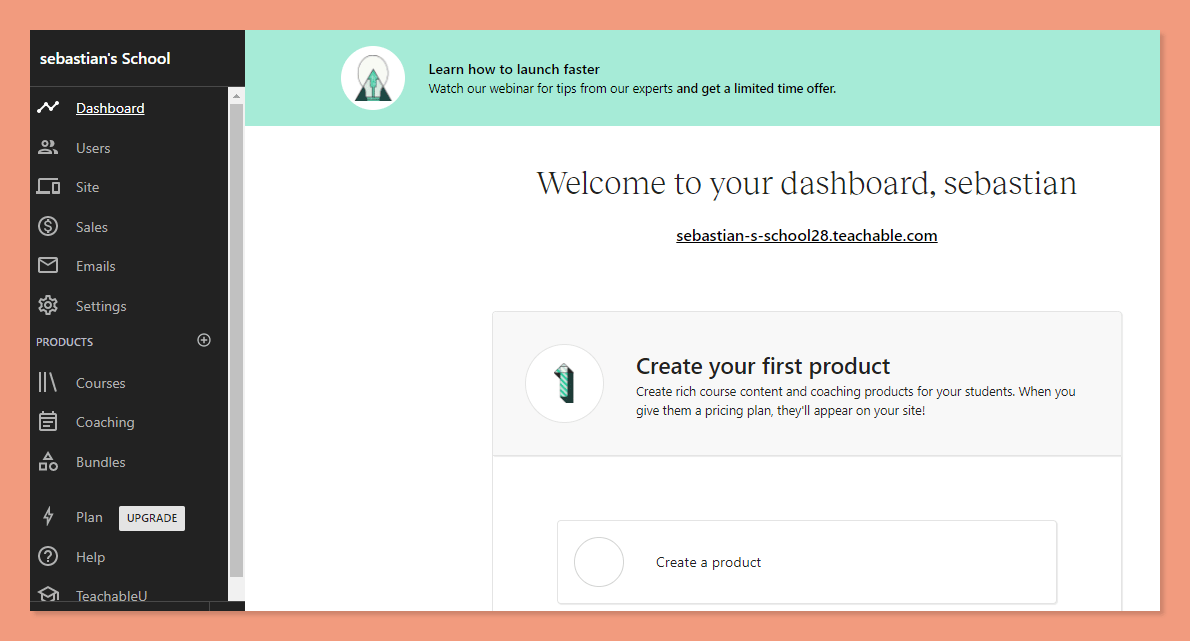 Teachable makes it easy to navigate the platform using a navigation menu at the top of every page.
This ensures that you will have easy access to all of your course templates, certificates, reports, and more in one place so you don't have to search for them every time.
There is also a section that allows you to send a broadcast to your students, monitor your payouts, manage your sales, and more.
With the section above, you can also see which courses are most popular, your subscribers, where they're coming from, and how much money they've paid you.
Multiple Files
The Teachable content manager allows you to easily upload all types of files to the platform so that you can use them for your course.
You can upload documents, PDFs, video files, and more and then use them for your course without embedding or coding them so that it is still easily accessible by all.
The videos uploaded to the learning platform support and playback easily on multiple devices with high-quality resolution and different speed options.
Communication With Students
Teachable allows you to communicate with your students directly from their dashboard by using their built-in email communication feature.
This makes it easy for the course creator to communicate with students on any issues or concerns without having to go through a separate channel.
This is an excellent way to better manage your courses and help students understand certain parts of course materials easier starting from when they signed up for the course.
You can also enable comments on your courses which allows you to get feedback regarding any issue that the students may have with the course content.
This is another excellent feature for course creators looking to facilitate quality communication with students so that they can receive more support, answer questions and learn better.
Teachable pricing
In this section of my Teachable review, I will show you the different membership plans available to choose from.
Teachable offers 4 membership plans:
A free lifetime membership plan
But free is not free because charge $1 + 10% fees for every sale you make with your product.
Plus 3.49% + $0.49 and 2.9% + $0.30 for respectively Paypal and Credit card transaction fees for customers who live in the US.
For customers who live outside the US, they charge you 4.99% + $0.49 and 3.9% + $0.30 for respectively Paypal and Credit card transaction fees.
On top of these limitations, you cannot use a custom domain name for your course plus a lot of other limitations such as:
not being able to integrate third parties tools like email marketing to tools to build an email list
Course certificate and quizzes,
Drip content, etc.
The basic membership plan costs $39 per month with an option to pay yearly at the cost of $29 per month
With the basic membership, they charge a 5% fee for every sale you make.
The basic membership also comes with some limitations:
No Course certificate,
No advanced customization of your course home page,
No custom user roles,
No upsells and advanced sales reports, etc.
The Pro membership plan costs $119 per month with an option to pay yearly at the cost of $99 per month
The pro membership is where they start to unlock more features for you.
This membership allows you to:
run your own affiliate program,
Have access to coaching calls with experts,
Remove Teachable branding from your assets,
Access advanced report and course certificate,
Upsells to your customers, and more.
Your limitations in the pro membership are not being able to access:
The advanced customization feature,
Set custom user roles – not so good if you want to hire virtual assistants or freelancers to help you with your business and don't want them to access your entire account.
Impossible to bulk import your students – not so good if you are moving from another course platform to Teachable.
The Business membership plan costs $299 per month with an option to pay yearly at the cost of $249 per month
The business plan unlocks all the features for you. Any limitation.
Note that no matter the premium membership you use, Teachable still charges you transaction fees at the same rate as it did in the basic plan.
I mean you will still pay 3.49% + $0.49 and 2.9% + $0.30 for respectively Paypal and Credit card transaction fees for customers you live in the US.
And for customers who live outside the US, they charge you 4.99% + $0.49 and 3.9% + $0.30 for respectively Paypal and Credit card transaction fees.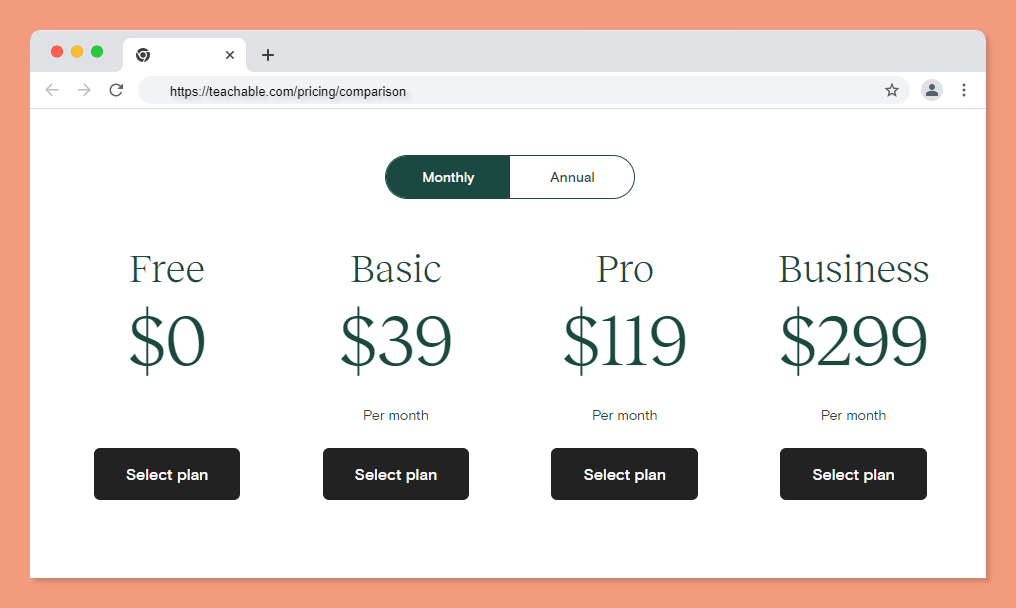 Teachable Pros and Cons
In this section of my Teachable review, I will show you what I like and don't like with this software. Though this will also help you make an informed decision.
Teachable Pros
✔Intuitive platform
✔ Offer a free membership plan
✔ Reporting and analytics,
✔ 3rd-party app integrations are possible at the higher plans
✔ 24/7 email, and live chat support,
✔ Comprehensive knowledge base,
✔ Possibility to bundle your course.
Teachable Cons
❌ Customization limitations,
❌ A lot of limitations in the basic plan,
❌ Teachable branding can be only removed in the Pro and business plans,
❌ No marketing tools such as sales funnel, or email marketing,
❌ Page cashing issues,
Teachable alternatives
If teachable is not your first rodeo, here are better Teachable alternatives to consider:
Systeme.io – Systeme.io is more than a simple online course builder. It is an all-in-one platform you can run your entire online business – and the best part at an affordable cost. They offer a free plan without transaction fees and useful features and the premium pricing starts at $27 per month. So if you are looking for a cheaper alternative, Systeme.io is the way to go.
Corex Funnels – Corex Funnels is also an all-in-one platform you can use to sell membership including online courses, coaching, etc. Pricing starts at £15 per month. Also an affordable Teachable alternative.
Who is the Teachable for?
Teachable is a learning management tool that is designed to help course creators create courses and deliver them to students.
The platform's main focus is on non-tech savvy people looking to leverage technology to promote their courses, offer support to students and earn more without the need for technical skills.
The platform has some features that can only be used by users of the premium plan but it offers a free option for those who just want to try it out before deciding on which plan works best for them.
Final thoughts…
Teachable is an easy-to-use course builder for creative entrepreneurs who are looking to create and sell courses, coaching, or any digital products.
The only downside is that website customization is tedious and required coding skills if you want to build something that is unique. Plus its price tag I found a bit expensive compared to a similar platform like this one.
I hope you found my Teachable review helpful.
What is your experience using Teachable for your online course?
Let me know in the comment section below.
Be an ACTION taker, SOW YOUR SEED TODAY!
To your success!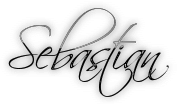 You may also like…