Hi, and welcome to the Asigo System review.
If you are here, chances are someone has reached out to you about The Asigo System by Chris Munch, and you want to know if it's a legit way to make some bucks online or another BIG SCAM that is trying to rip off your hard-earned cash.
If this is the case, you are in the right place.
If you have been looking for a review of The Asigo System a while on the web, you have noticed it seems this program is the perfect program for anyone who is looking for a way to make a passive income online.
Right? But…
Is it really the perfect program and the golden opportunity for savvy online entrepreneurs to make big bucks in 2020 and beyond?
Will Chris Much and Jay Cruiz can walk their talk? Or it is just another hyped program?
By the end of this review, you will know if this program worth it or not.
But…
Before we get into the meat of the Asigo System review, I would like to warm you congratulation for taking the time to do your diligent research about this program before buying it.
Doing so will usually prevent you from getting scammed or wasting your valuable and precious time in a program that doesn't even worth your attention.
At the same time, it can be a way for you to find a legit and genuine way to make money online.
Here are the points I will cover in this review:
I will show you what the Asigo System is about,
The Asigo System product and features – What you get inside
The cost to join the Asigo System
And I will finally give you my honest point of view about this program.
Without further ado, let's jump straight to the Asigo System review to find out what this program is about.
The Asigo System review summary:
Product name: The Asigo System
Website: https://www.asigosystem.com
Owners: Chris Munch and Jay Cruiz
Product niche: Dropshipping eService
Product type: software
The Asigo System price: $2995 + $195 monthly fee (Instalment Option Available)
Product launch date: July 28, 2020
Legit or Scam: Legit
Sow Your Seed Today Rating: 5/10
What is the Asigo System?
When you land in the Asigo System sale page you can see a claim like this (image above):
Copy our $2,079+ per week "eServices Store" to attract & stack high ticket recurring profits…
And on top of this they claim you can achieve it with:
Sound good! Right?
But…Can you really make up to $2k + a week using Chris Munch's Asigo System?
What exactly the Asigo System?
Launched on July 28, 2020, by Chris Munch, the Asigo system is an online eCommerce course combined with software. The course intends to teach entrepreneurs how to make money online selling high ticket products by using their SaaS tools to automate their business and sales.
This is a kind of dropshipping business but instead of promoting low ticket products, they will teach you how to find and choose on-demand and high ticket e-service to sell using an automated online store.
I reviewed in the past a similar product called The Kibo Code.
If you knew this system you may have an idea of what we are talking about here.
Like the Kibo Code System, here you don't need suppliers, shipping, and there is no inventory involved.
The reason is that the focus is selling e-service that can be delivered online.
What do you get inside the program?
Here is what they promise you will get:
A training in which they will teach you how to build your dropshipping Service store,
The Asigo eService Dropshipping eStore
Optimized written & video sales material
Copy & Paste" the proven automated sales funnel & checkout
Get access to the Asigo niches to boost your site's sales conversions rate
Get high-ticket sales and stack up your recurring subscriptions automatically
You have the choice to choose a niche from their selected niches or to choose one who wants,
The choice to choose the pricing of your estore products.
The Asigo "Aim & Fire" Engagement Engine
According to their claim, using their "Aim & Fire" Traffic System will connect people already interested in the eService you're selling with your eStore…
And it comes with high-end conversion material TESTED by world-class marketers.
Your Own "Special Version" Of AmpiFire™ To Dropship
This is a software you can use for branding or building your asset.
Seems like you are required to promote AmpiFire, one of Chris Munch software in order to have the right to using it to label your other drop ship products for your branding.
The "24/7/365" Asigo Partner's Concierge
This is their dedicated support program. You will get support, coaching, and mentoring from the AS team. That will speed up your path to success in your new brand dropshipping business.
The Asigo "Aim & Fire" High-Ticket Sales Seeker
This is a software that will do the hard work for you and save your time.
According to their claim with this software, you can easily find high-ticket products and drive high-ticket buyers to your eStore in a few clicks of the mouse.
The Asigo System bonuses
Here is what you get as bonuses if you buy this product:
The Asigo "Windfall" Method
AmpiFire™ Platinum Partner Status
One-To-One Strategy Session
The Asigo System Logo Creator
The Asigo Paid Traffic Expansion
About the Asigo System owner, Chris Munch
Chris Munch is a SaaS entrepreneur and the founder of Presscable, an online press release industry. He is also the CEO of Mucheye and Muchweb and a well-know internet marketer.
Chris has released other SaaS programs such as Content Amplification Digital Marketing, the 100K ShoutOut (released on August 20, 2019, before this one.
His previous programs got a lot of traction of people on the internet and we hope this coming program will help a lot of online entrepreneurs build a long term online business.
Here is some of his social media profiles:
How does the Asigo System work?
As I said in the previous section of this review, AS is about making money online with Dropshiping Service automated store.
And according to their sale page, you will get a "done for you" store with funnel and software that will help you drive pre-qualified buyers to your dropshipping eService store and then make money.
So here is how it works:
You buy the Asigo System that will give you the opportunity to get your ready to go dropshipping Service automated store, the amplifier and all the funnels that comes with,
Choose a niche and find a supplier that offers high ticket product (eService) for your eCommerce or dropshipping business,
Active their AIM & FIRE traffic system to drive a ton and prequalified traffic to your dropship Service store,
The customers place an order in your store
With an automated message system, you send the order details to the supplier and its turn send the product (Service) to the customer on your behalf under your brand name,
Also read: Easy1Up review
How much the Asigo System will cost you?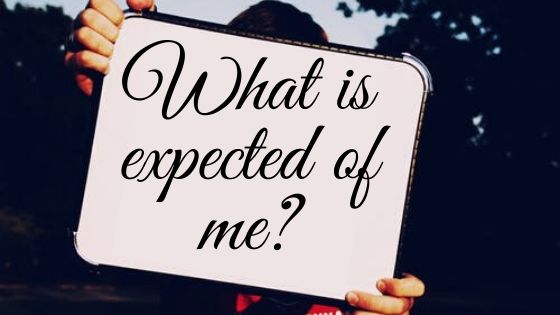 The Asigo System costs $2995. This is a one-time fee.
You have the option to pay per month for 4 months.
In this case, you pay $995 each month until the 4th month (4 x $995).
But there is a $195 per month maintenance fee involved. They will start charging you for that after 3O days of your purchase. That means if you choose the monthly billing option, you will be charged $995 + $195 after the first month. That equals $1190 per month till the 4th month of your purchase and then $195 per month after this period.
Even if you choose the one-time payment of $2995, after your first month you will still need to pay for the $195 maintenance fee.
In my humble opinion, if you really want to make buy this product, choosing the one time fee of $2295 is the best choice since you can get your money back if you are not satisfied with the product.
But it is up to you. Since I didn't buy the product I can't guarantee its quality either the guarantee of getting your money back.
This is what they say about
But we'll wait until the launch to see if there will be any more extra expenses and let you know by updating this post.
Who is the Asigo System for?
Also read: SFI Affiliate Center review
According to the sale page, it seems even a beginner can make it work if he or she can afford the cost of getting the product and maintaining the monthly maintenance fee of $195.
But it is an easy way to make money online in 2020?
Can a beginner make money with this system?
Maybe it is the easiest way to make money online in 2020 and even beginners can make money online using it. But what I want you to keep in mind is that there is no magic formula for making money online.
Trust it or not, you must work hard to make it work as you have to compete with other members who have the same program and mainly the same products too.
If you end up to joining this program because the claims:
No Facebook Ads, Google Ads, or YouTube Ads
No SEO and Writing Skills
No List Building, etc you will be disappointed.
Their claims are just a marketing strategy.
If a product is good and made for everyone, it's not good and made for no one.
As for me, you can buy the Asigo System if:
You have an internet marketing and eCommerce or Dropshipping background
You failed in eCommerce or Dropshipping and want to test a new Dropshipping business model.
I don't recommend you to join this program if you are a beginner in the eCommerce or in dropshipping space.
Also read: Profit Passport review
Is the Asigo System a scam?
The Asigo System is not a scam per se.
This is a legit new Dropsipping business model designed by successful and well-known experts in the Internet marketing field.
Chris Munch and Jay Cruiz have both a good business track and I think they can walk their talk..
The Asigo System Pros and Cons
? The Asigo System review: The Pros
✔ The course is designed by well-known and trusted experts in the SaaS development industry
✔ 60-days money-back guarantee
✔ Great business model
? The Asigo System review: The Cons
❌ The course is a bit expensive
❌ Unrealistic claims
❌ Hight risk for beginners
❌ Total value – not realistic
❌ An extra investment involved
Also read: GDI review: Scam or Legit
My final thoughts…
The Asigo System is definitely not a scam. Designed by experts and well-known internet marketer, I have nothing against it.
However, I don't think this is the best program for newbies unlike what many internets marketers claim.
Unlike many affiliate marketers who don't care about the value of the programs they promote, I take the time to thoroughly evaluate any program before recommending it to my readers.
I have reviewed a similar program called the Kibo Code course in the past. I had the opportunity to earn a commission by promoting it.
But I was right not to promote it because some of my readers have reported some "not very interesting" things about this program that you can find in the comment section here.
Before I recommend a product to readers I want to use it first or a least try it, found it valuable. So I can peacefully recommend it.
While you are still here, make sure to check out my #1 beginner-friendly program and learn how to build a profitable and long-term online business from scratch.

Up to you…
I hope that my Asigo System review has made you aware of all the facets involved in this program.
From now, you know what the program is about, how it works, the cost to join, etc.
And the best part you are in a good position to make an informed decision to shape your financial future.
It seems it is a new revolutionary dropshipping business model for 2020.
What do you think about it?
Let me know your thoughts on the comment section below.
If you like this review of the Asigo System, make sure you share it with your friend to help them find out what this new program is about.
Don't go empty-hands! Check out this program if this one is not your first rodeo.
Be an ACTION taker, Sow Your Seed Today.
To your success,