Welcome to my Wifiwage course review!!
Are you looking for an honest and unbiased review of the Wifiwage course 2020 to find out if it is the best course that will help you convert your cold traffic into leads and then into potentials buyers?
If yes, you are in the right place.
Throughout this Wifiwage course review, I am going to show you what this course about, who is behind it, and I will let you know my honest point of view.
The Wifiwage course review summary:
Product name: The Wifiwage course
Owner: Jack Tom
Website: https://www.thewifiwage.com/?hop=info11&r_done=1
Product type: Affiliate marketing course aiming to cold traffic conversion
Price: $1 for 3-day trial then $97 one time fee + upsells
Scam or legit? – Legit
Sow Your Seed Today Raking: 50/100
Do I recommend this? – No (I will explain why)
What is the Wifiwage course about?
The Wifiwage course is an affiliate marketing training course designed by a guy named Jack Tom. He claims he taped into a 6.8 billion industry that set him free from his 9 to 5 grind, and he will teach you the same system so that you can too make money online.
When you see the title of the course: "The Wifiwage course 2020 converts cold traffic", you can think this is a course for people who already have a blog, receive visitors, and need skills and knowledge to convert their visitors into customers. 
But the concept here is quite different. It is about how to run PPC advertising on Facebook, Google, etc using leads magnets that will help you convert visitors into leads and then customers for you.


Here is what you will learn throughout the Wifiwage course:
How to choose a niche and the focus is to find a sub-niche where the competition level is low
How to find a winning product on ClickBank to promote
How to design a landing page and sale funnel
How to create Facebook ads
How to promote your offer through social media platforms such as Instagram, Facebook.
How to run google ads, etc.
Who is behind the Wifiwage course?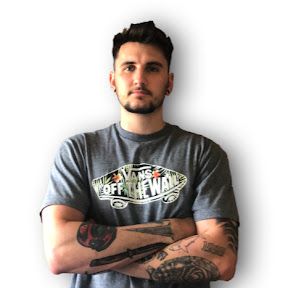 As I pointed out above, the Wifiwage course was designed by Jack Tom (the guy above).
He claims he made $60000 in his first 5 – 6 months affiliate marketing career and after that he used paid traffic to scale his affiliate marketing business that leads him to 3.2 million dollars affiliate commission after 3 years.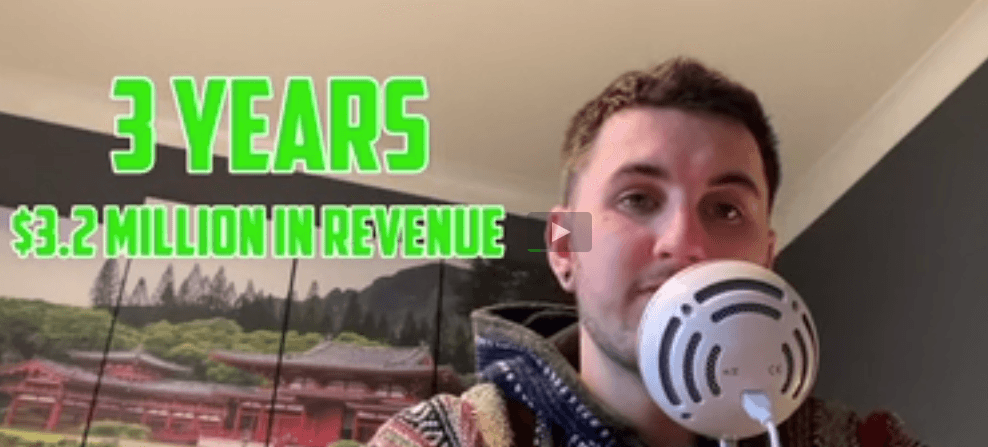 Hype and sales pitches or reality?
Let's find out!!
My research helped me find his youtube channel. check it out here. His channel has 11 months old with 124 subscribers as I was writing this post.
He also has an Instagram account you can find here with 1349 followers.
The meaningful question now: How he managed to make his 3,2 million dollars in affiliate revenue?
How much the Wifiwage course costs?
The Wifiwage course will cost you $97. He offers a 3-days trial with just $1. But there are sure upsells.
What exactly will you get inside?
As I pointed it above, this is an affiliate marketing course.
Here is what you get:
Over 72 videos with 27+ hours long
1 Click and paste Done For You (DFY) website
Private webinars for members
Are you wondering who is a member of Wifiwage to benefit from their webinars (mentioned above) and who is not?
I am too!!!
It's probably because there are upsells inside the program.
Right?
Is the Wifiwage course a scam?
No, the Wifiwage course is definitely not a scam. This is a legit affiliate marketing course that offers training materials to people who are looking to make money online doing affiliate marketing.
The Wifiwage course review: Pros and Cons
👍The Wifiwage course Pros
✔ Training material provided
✔ A real person behind it
✔ 30-days money-back guarantee
👎 The Wifiwage course cons
❌ No free trial
❌ You need to spend extra money on tools to make it work
❌ You need a huge advertising budget
❌ Hype and bold claims
❌ The owner doesn' have a good business track record
Is there an alternative to the Wifiwage course?
Yes, if the Wifiwage course model is not what you are looking for (PPT advertising), then the best alternative is Wealthy Affiliate.
Wealthy Affiliate is an All-In-One platform that will give you an evergreen and step-by-step affiliate marketing training, support, and tools to build a profitable online business.
I hope my review helped you know what this course is about and from now you can make a well-informed decision to shape your financial future.
If you have a question or experience to share with us, let us know in the comment section. And spread the word by sharing if you like this review!!
Be an ACTION taker, Sow Your Seed Today!!
To your success!!