Do you have your own website or blog and now looking for affiliate programs to join or products to promote to your audience?
If yes, you are in the right place.
Affiliate marketing is one of the easiest and most popular ways bloggers make money online.
And the best part you don't need a ton of visitors to start monetizing our blog with this business model. As long as you are getting targeted traffic, you can start making money by recommending products or services to your audience.
In this article, I will show you the best affiliate programs you can join and make money blogging.
In case you didn't have a blog yet, make sure you follow this guide to get started.
Not sure how much it costs to build your own site? Take a look at this detailed post on how much it costs to start a blog.
Before I show you my top best affiliate programs for new bloggers let's first try to understand what an affiliate program is.
What is an affiliate program?
An affiliate program as its name suggests is a program designed for business partnership. It is a program where an affiliate also known as a publisher can partner with a product owner or vendor to help him promote his products or services for a commission.
The program was designed to track everything starting from the click to the purchase, and even the payout.
1. Systeme.io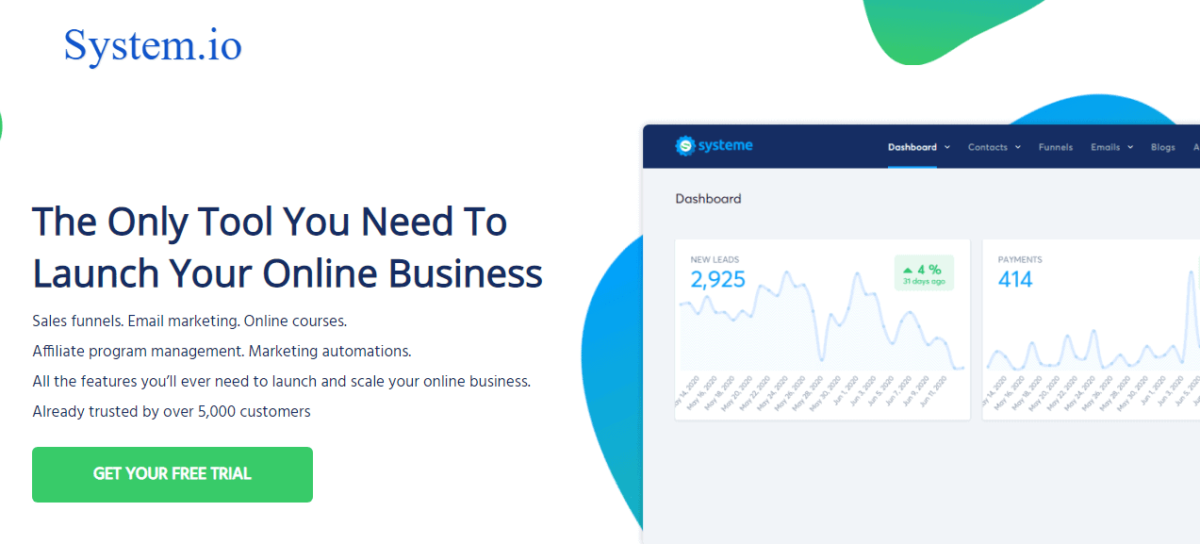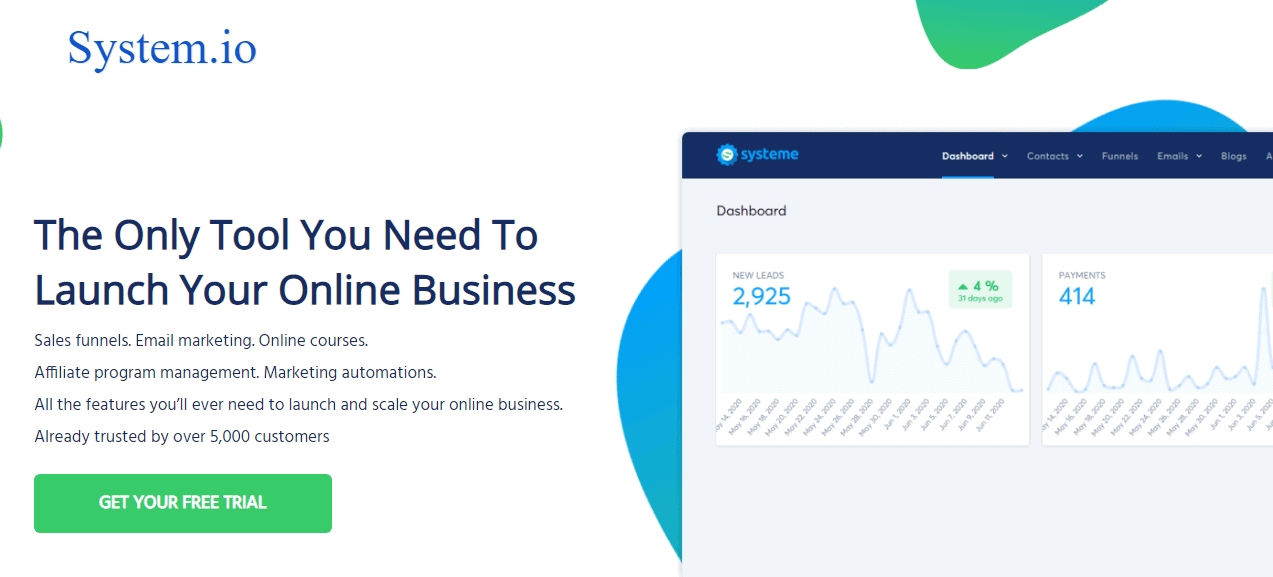 Systeme.io is a SaaS platform that provides tools suite businesses and online entrepreneurs can use to start and grow their online businesses.
To help find out if their product category meets your audience's need, here is what they provide as a tools suite:
Sales funnel builder tool
Online course and membership builder
Landing page builder
Email marketing and automation tool,
And much more.
Systeme.io affiliate program is one of the best programs for beginners. Not only is it free to join, but its rewarding scheme is suitable for beginner bloggers.
In fact, systeme.io offer a 2 tiers affiliate rewarding system. You get a 50% recurring commission plus a 5% commission on your customers or referral sales.
Here are Systeme.io affiliate program benefits:
You get a 50% commission on the amount of all sales of systeme.io membership and their courses,
For every lead you send to the company, you get paid a commission on every purchase made by your referral.
For example, if your referral buys a course, you will get rewarded based on the course commission rate – no matter when the customer joined Systeme.io via your affiliate link.
You earn 5% second-tier affiliate commissions if someone you refer starts promoting their affiliate program.
How do you get paid?
With Systeme.io you can get paid via your Paypal account or via bank transfer when you have at least $10 in your account.
Fiverr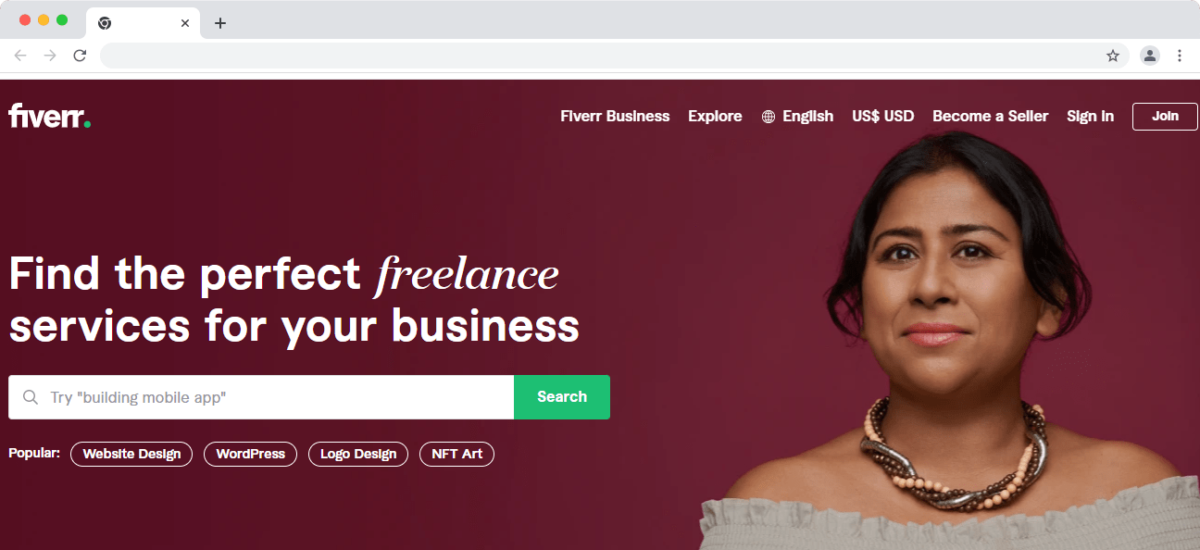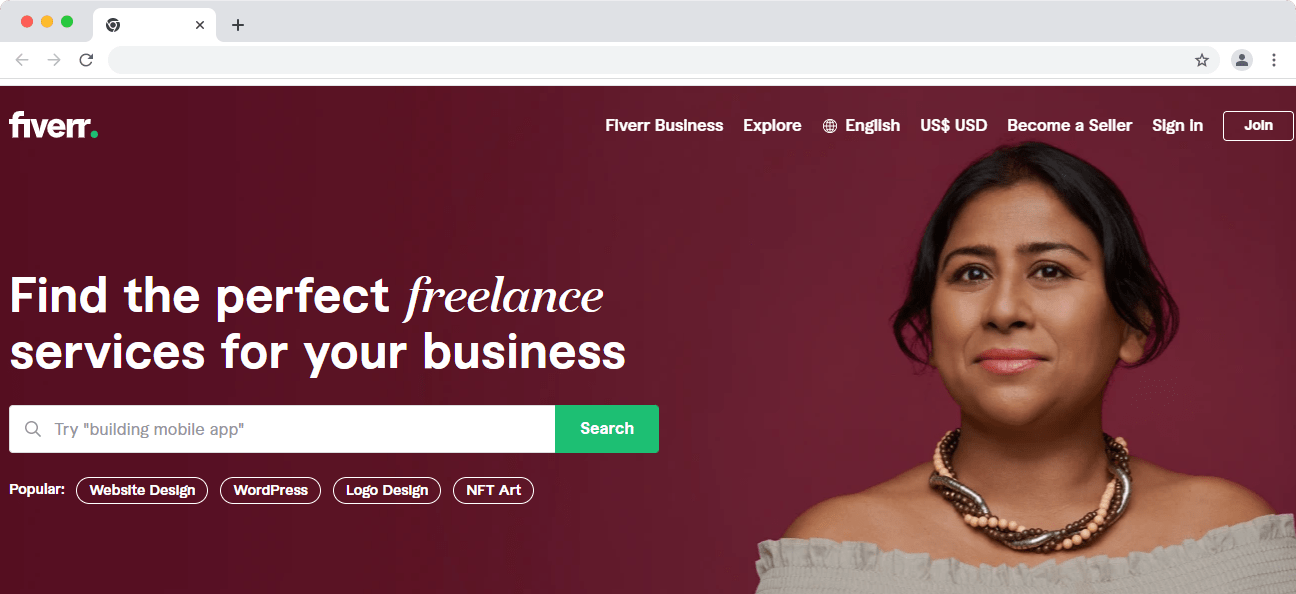 Fiverr is one of the most popular and best freelance marketplaces out there where businesses and freelancers make business connexion.
They offer many services such as:
writing service,
video editing service,
Logo design service,
Proofreading service,
Funnel building service,
Web design service,
translation, App development, and much more.
So no matter your niche you will be able to find services to recommend to your audience and et paid a commission when they make their first purchase.
Their affiliate program is easy and free to join and there is no approval request.
How much can you make per sale?
You can make up to $150 as a commission depending on the category in which the customer made the purchase.
How do you get paid?
When it comes to getting paid, you can cash out or withdraw your money via PayPal, Payoneer, or Wire transfer once you have $1000 on your balance. The threshold for getting paid via the 2 first payment methods is only $100.
Groove Funnels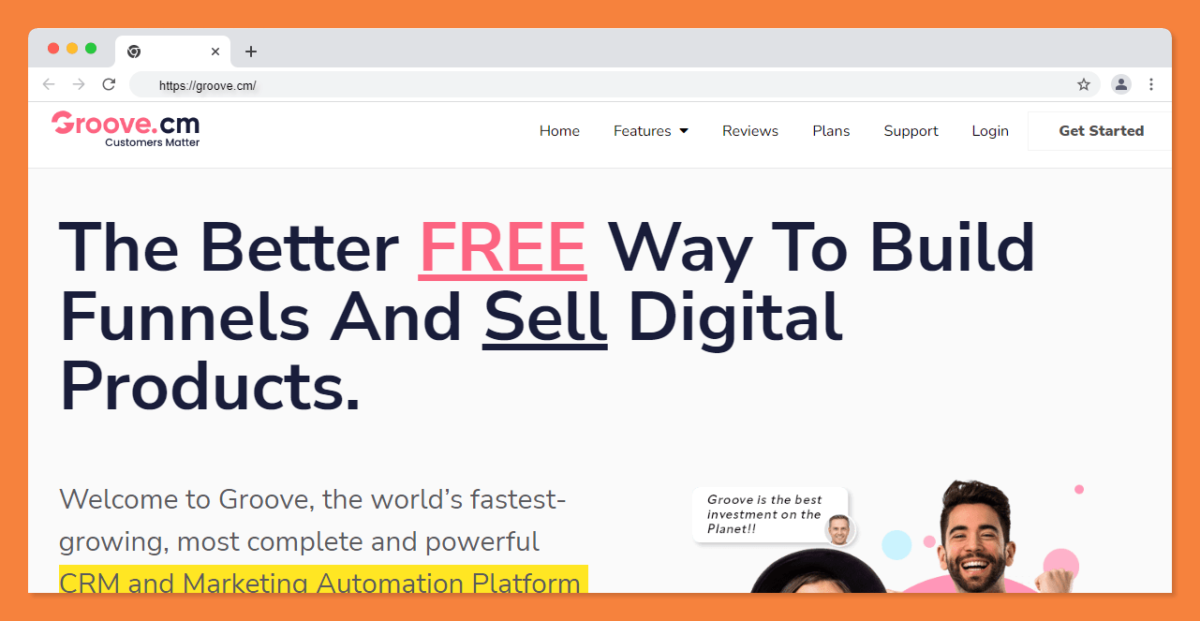 Just like Systeme.io, Groove Funnel is a SaaS platform and they offer a 2 tiers affiliate rewarding system. You get paid a 40% commission on your direct referrals purchase and 5% on your referrals' referrals purchase.
It is an all-in-one marketing tool and a good fit for bloggers who are in the:
tech or software industry,
Make money online niche,
Digital or online marketing, etc.
How much do you make per sale?
The best part is a high ticket affiliate program where you can make up to $398 per sale.
How do you get paid?
Commissions are paid via Paypal between 37 – 42 days after the customer purchase.
Cookies duration: Not determined
Canva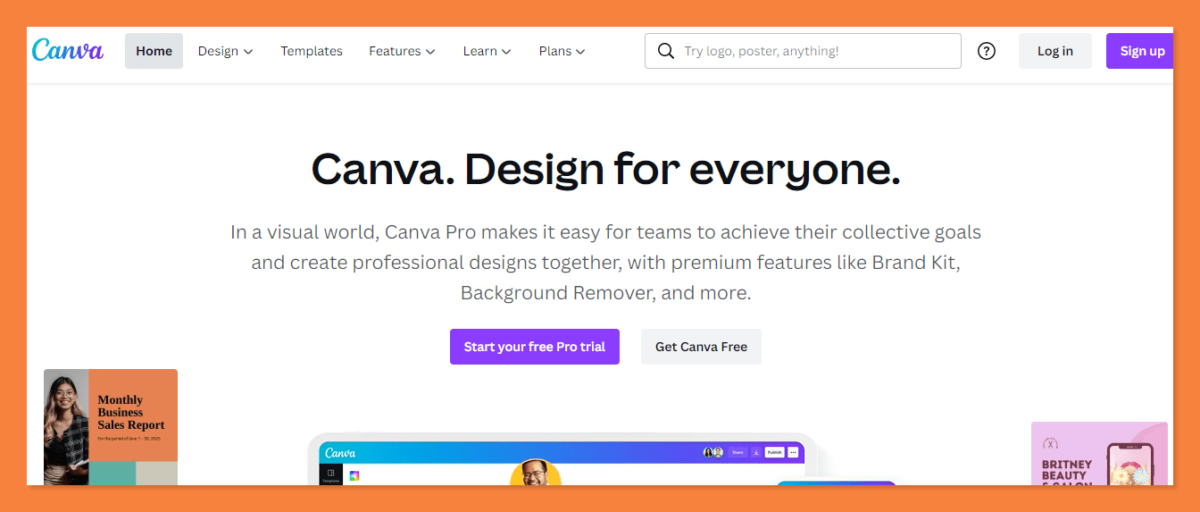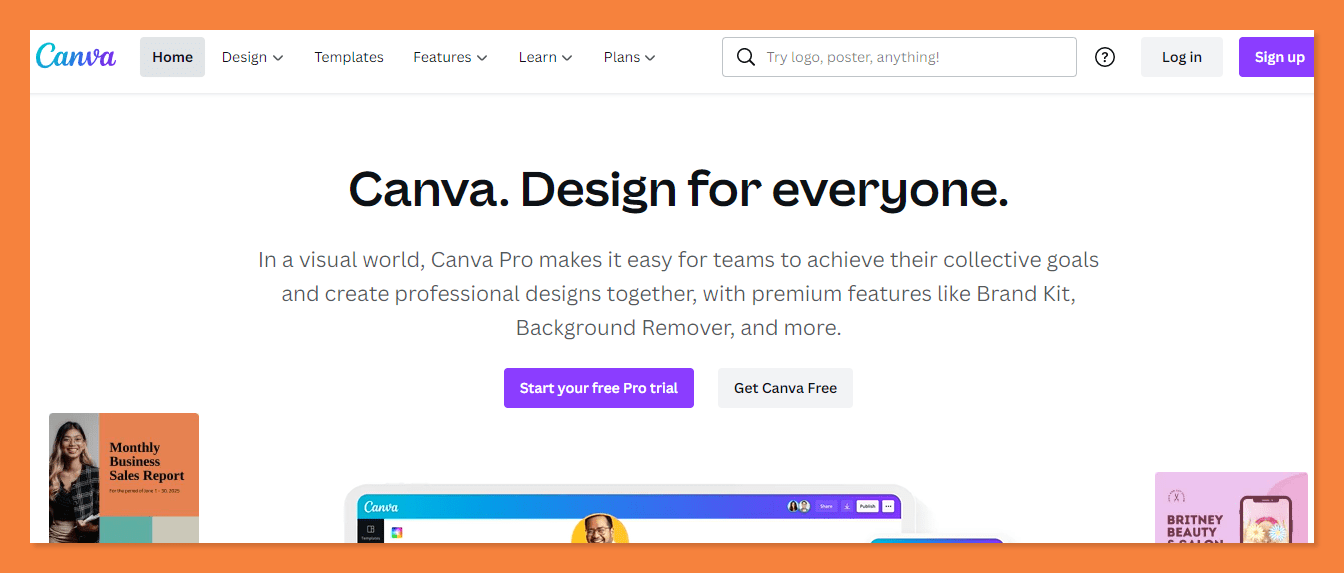 Canva is one of the best and most used images and graphic design tools out there.
Their affiliate program is managed by Impact radius, an affiliate network that accepts even new bloggers.
Canva affiliate program is a good fit for bloggers in the design niche.
But if you are a blogger in other niches like digital marketing, and make money online where image design is required you can also benefit from this affiliate program.
Just like Canva is one of the favorite graphic design tools among novices, its affiliate program is also one of the best programs for beginners.
Not only is it free to join, but there are also no minimum sales. It's ideal for design influencers or bloggers who are active in the design niche.
How much does Canva pay as commission to their affiliates?
With the Canva affiliate program, you make $26 for every pro plan subscription
Despite Systeme.io where you make a recurring commission for each sale you make Canva pays a 25% one-off commission on a yearly subscription and 80% monthly commission for the 2 first months of your referral monthly subscription.
How do you get paid?
Canva affiliate program is handled by Impact radius. You get paid via bank transfer or PayPal. The minimum payment threshold is 50$.
Cookies duration; 30 days.
Bluehost affiliate program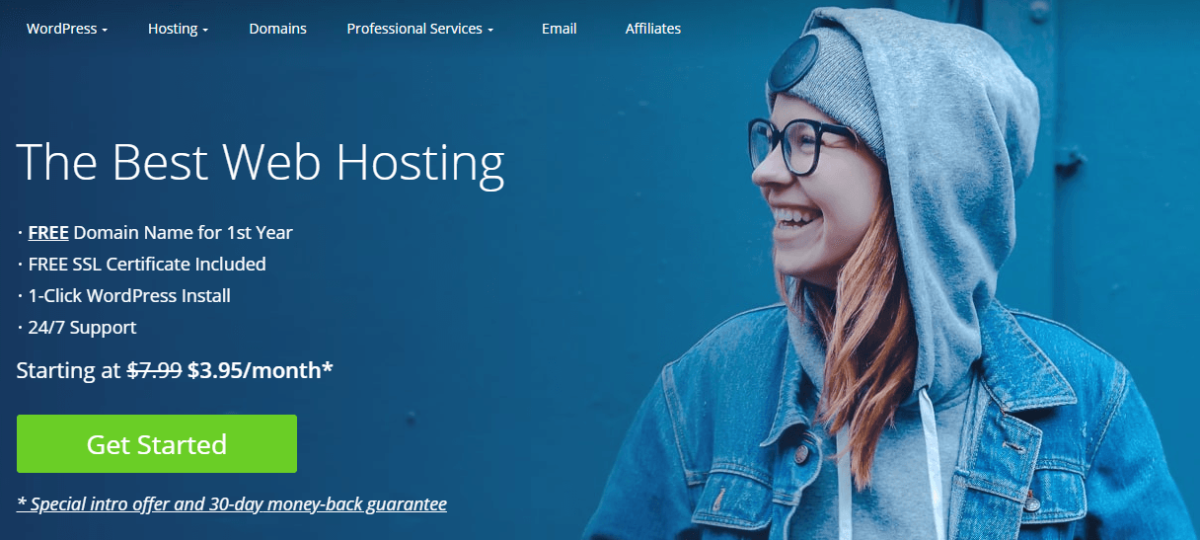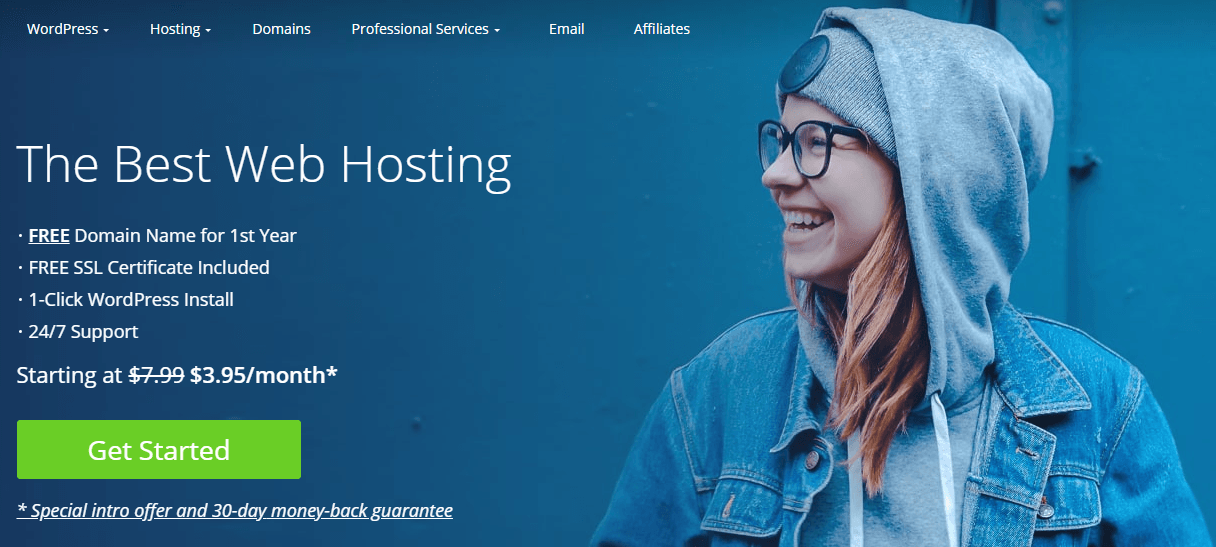 Another affiliate program that is easy to join and great for new bloggers is the Bluehost affiliate program.
As long as you have a website or blog designed to ethically promote their service, you qualify for their affiliate program.
Bluehost basically is a web hosting service provider and one of the best and most popular out there.
They offer different types of hosting services ranging from shared hosting to dedicated servers.
Want to learn how to grow your traffic and make more affiliate marketing revenue?
Check out this training course!
How much does Bluehost pay to affiliates?
Just like Canva, the Bluehost affiliate program is a one-off commission. That means you get paid once and that is all.
With their affiliate program, you will make $65 per every paid customer. Since they offer a low entry barrier, this is one of the best affiliate programs for new bloggers.
How do you get paid?
Bluehost affiliate program payment threshold is $100 and you get paid via PayPal between the 16th and the end of each month.
If you don't have a PayPal account and you want to get paid via other payment methods like Payoneer or bank transfer, you can join their affiliate program via Commission Junction or with Impact Radius.
Update: The Bluehost private affiliate program is no longer available. You will need to join Impact Radius to apply for their affiliate program.
You will need a website in some cases to be accepted in Impact Radius or any other affiliate network.
Learn how to start your own blog here even if you are on a tight budget.
Cookies duration: 45 days
Getresponse
Getresponse is one of the best email marketing and automation tools used business owners use to connect and communicate with their customers.
It offers an affiliate program where affiliates have the option to get paid a recurring 33% commission or a one-off $100 commission per paid customer.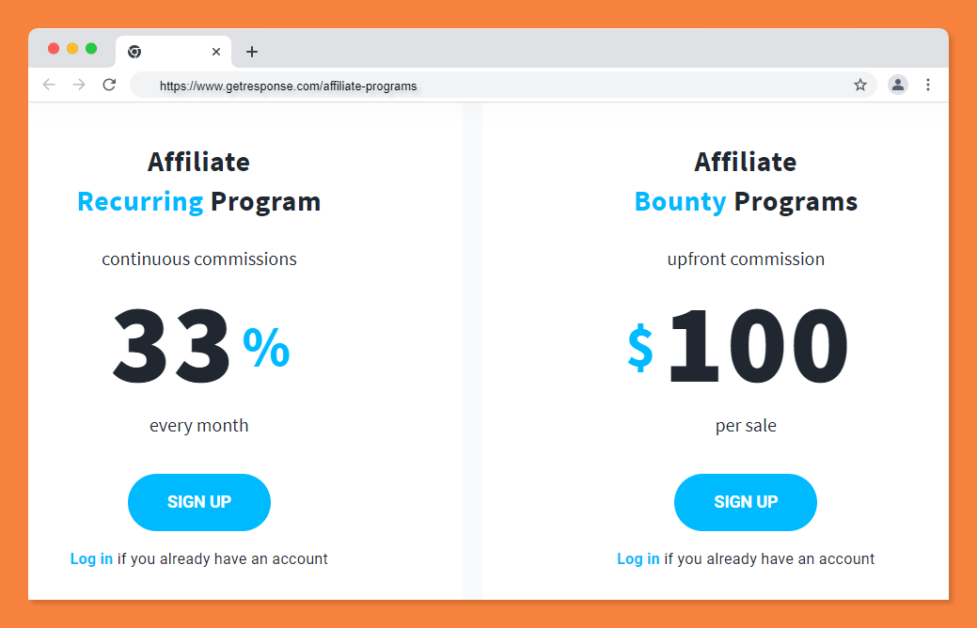 Getting started is easy and straightforward.
How do you get paid?
With the Getrresponse affiliate program, you can get paid when you have $50 on your account balance. The Payment method is Paypal.
If you are from a restricted country like Africa and don't have a Paypal account to cash out your commission, I recommend you join an affiliate network like Commission and join their affiliate program from there.
What to look for when picking an affiliate program to join?
1. Consider your audience's needs or pain points
People buy solutions, they don't buy products or services. So when choosing an affiliate program or a product to promote, consider what your audience really wants. The problem they are facing in their lives. And come up with a product that can make their lives better.
2. Make sure the product does what it promises
Your reputation is your most important asset online. So make sure the products or services you promote have good quality.
For that, I recommend you thoroughly test the product/service first.
3. Prioritize affiliate programs with recurring commissions over one-off commissions
When you look at the Getresponse affiliate program it can be attempting to join their bounty program that pays you a $100 one-time commission over the recurring commission.
With the recurring commission, you get a small percentage of the sale each month as long as the customer continues to use their service.
While the commission you get is not huge, in the long run when they add up, it becomes a huge commission.
What you should consider when it comes to choosing a recurring commission structure over the one-off one is the company customer retention rate.
The higher it is, the better!
Related post: How to start an affiliate marketing business?
Top best blogging tools for new bloggers.
How to build an affiliate marketing funnel to grow your affiliate revenue.
I hope you found this guide on the top best affiliate programs for new bloggers helpful.
Let me know in the comment section which affiliate program is the most attractive.
Be an ACTION taker, SOW YOUR SEED TODAY!