Looking for frequently asked questions about Wealthy Affiliate or an answer to a specific question?
So, welcome to my Wealthy Affiliate FAQ where I will try to answer the most frequently asked questions to help you learn more about the platform.
If you want to know my opinion about Wealthy Affiliate, check out my Wealthy Affiliate unbiased review.
Wealthy Affiliate FAQ's (the most frequently asked questions)
What is Wealthy Affiliate?

Wealthy Affiliate is an online educational platform that offers affiliate marketing training and Blogging course to people who want to start their own affiliate marketing business and then make money by doing what they like.
It also offers tools and services you can use to start your online business without spending extra money on these required tools.
Which tools or services Wealthy Affiliate offers?
Wealthy Affiliate mainly offers a web hosting service and a keyword research tool.
Web hosting is a service that hosts your website files such as text, videos, images, etc, and also makes it live 24/7.
WA has its own WordPress builder tool that allows even beginners and people who are not tech-savvy to build stunning and beautiful websites in a minute.
As its name suggests, a keyword research tool is a tool that able you to do keyword and market research and find out the potential of a particular term.
Before you target any term or keywords and write an article about it, you must know how many people are searching or typing this keyword on Google, what is the competition level and the SEO score, and how many visitors you can drive on your website if you end up ranking your page higher on search engines.
This is where a keyword research tool comes in.
You can read my Wealthy Affiliate keyword research tool review here.
There are other services like forums, content writing and plagiarism checker, etc.
Wealthy Affiliate pricing: How much does it cost?
Wealthy Affiliate offers 3 membership plans:
Free membership plan: it costs $0 and you have access to 2 free lessons on each core training. 20 lessons in total.
Premium membership: it costs $19 for your first month, then $49 per month and you get access to the Wealthy features including training, tools, and the online entrepreneurs' community. It also offers a yearly membership that costs $495 ($41 per month).
Premium Plus membership plan: it costs $99 per month. It is a bundle of the Jaaxy keyword research tool with the other WA features.
By the way, the Jaaxy Enterprise plan costs $99 per month. As a Premium Plus member, you have Jaaxy Enterprise plus advanced expert classes access.
Want to try Wealthy Affiliate?
Is Wealthy Affiliate A pyramid scheme?
The straightforward answer is no. Wealthy Affiliate is not a pyramid scheme.
A pyramid scheme according to the FTC is when people make money by recruiting other people instead of selling products to services consumers can benefit from.
In a pyramid scheme, existing members are required to recruit paid new members and they get paid based on their investment only and not by selling products or services.
The new members at their turn were required to recruit other new members in order to get paid.
In a nutshell, it is a membership that is marketed and no a product or service.
Wealthy Affiliate as I said is an online educational platform and they also offer tools users can use to build their own online business and then make money from it without having to recruit other members.
Plus Wealthy Affiliate is not an MLM company. It does offer an affiliate program like every other company and affiliates get paid when they refer a client to the company.
Is Wealthy Affiliate a scam?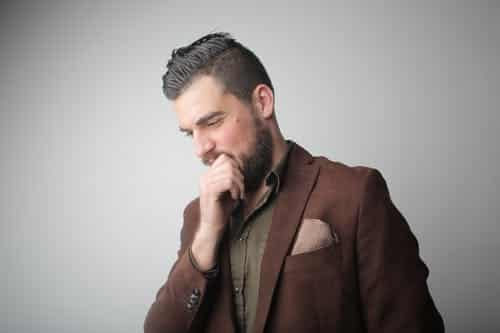 The straightforward answer is no. Wealthy Affiliate is not a scam. WA is a legit training platform that changed thousands of people's lives thanks to the training and tools it provides to entrepreneurs.
If you are not convinced and want more information, check out this post where I address the question.
Does Wealthy Affiliate worth the money?
For me, WA worth the money.
When I consider what we get inside the platform compared to what competitors charge for, this is a great deal and it worth it.
For instance, most web host providers like Bluehost charge $100+ per month for a dedicated web hosting service.
Premium Keyword research tool in the market cost at least 25$ per month and this is with Long Tail Pro.
What about affiliate marketing training courses?
Some charge thousands of dollars for the training alone.
With Wealthy Affiliate, you get access to not only their training but also you get a managed web hosting service (that is better than shared hosting), a premium keyword research tool, and much more.
I want to profit from the Wealthy Affiliate all-in-one platform and ave more money. Can I transfer my website to Wealthy Affiliate?
Yes, if you are a blogger and you are looking for an all-in-one platform where you can reduce your business expenses, you can transfer your website to Wealthy Affiliate. The transfer is free and the Wealthy Affiliate site support team will handle everything for you.
Can I join Wealthy Affiliate as a free member?
Yes, WA offers a free membership option to people who want first to test the platform before they decide to invest their money.
As a free member, you can create one site free website, access to 10 lessons, and within your 7 days, you have access to the community and more.
If you want to try it for free, click on the button below.
How to sign up with Wealthy Affiliate?
Signing up with WA is easy like 1,2,3.
You just need to click this link.
Use your email address to sign up.
Once inside you just need to set up your WA profile (add a photo profile, your bio, and your money goal). This is required if you want to access the WA online entrepreneurs community.
After that, you must check out the online entrepreneur certificate training. This training shows you how to make money online by starting a niche site.
Can I make money as a free member?
Yes, a free member can make money if he or she has a marketing background and knows how to drive traffic to his affiliate links.
If you are just starting out and don't know how Affiliate Marketing works, you will need to learn first.
Is Wealthy Affiliate training outdated?
To be honest with you, there are training materials within the Wealthy Affiliate core training that needed update. This is for example the lessons about making your business social where they still mention Google + that is no longer available.
But with the recent update, the training has been updated.
Plus, the training in Wealthy Affiliate is not limited to the core training as there others training materials like the weekly classes where you can get fresh strategies and information to grow your business.
How to make money with Wealthy Affiliate?
Wealthy Affiliate is an online training platform and tools provider.
The platform teaches you how to build a niche website and make money with affiliate marketing.
And here is how you can make money if you choose to build a niche site and promote Amazon products:
Choose a niche, and a winning product in Amazon to promote,
Build your niche website,
Write and publish SEO-friendly blog posts,
Promote your business and attract visitors to your website,
Make money with your website by recommending Amazon's products to your audience.
You have also the option to promote Wealthy Affiliate products and services to make a commission if you want.
You get paid 25% commission as a free member and 50% commission as a premium member.
The process of making money promoting WA is the same as building a niche site because here, you also have to choose a niche, build your affiliate marketing website, attract visitors to your website and then promote Wealthy Affiliate to make money.
Related Post: How to make money with Wealthy Affiliate in 2021.
What is Wealthy Affiliate discount?
Wealthy Affiliate offers 2 discounts to people who are convinced about the benefits they get as a premium member.
No matters if you are upgrading for the monthly membership or the yearly membership you get a discount on your purchase.
59% off on your monthly membership cost for the first month,
59% off on your yearly membership forever. That is 495$ per year. Plus a free .com domain name.
What I mean is that instead of paying the normal price that is $588 per year after the first year, you will still pay $495$.
Does Wealthy Affiliate work?
Yes, Wealthy Affiliate works. It works for those who are patient and ready to put the work in.
Like any business, if you don't work it will work for you.
Wealthy Affiliate teaches you everything you must know to be successful in your business. It also offers resources and an online community ready to help you along the way.
It doesn't work for people who are looking for a push-button system or magic formula to become rich overnight.
It doesn't work for people who are lazy and don't want to work.
If you are ready to follow the training and work hard, it will work for you as it worked for thousands of people out there (including myself).
Here are some of the Wealthy Affiliate members success stories:
Salomon has made over 1 million as an affiliate marketer thanks to the WA training.
Jery, an 21 years old kid has made over $100k in a week thanks to WA.
Zarina makes over $4,500 per month with the Amazon affiliate program thanks to WA.
Final thoughts…
I think I have covered the most Wealthy Affiliate FAQs in this article.
If you still have questions regarding the WA platform, don't hesitate to let me know in the comment section below.
If you still want to learn more about WA, make sure to check out my Wealthy Affiliate unbiased review.
Related post:
Top best affiliate marketing course for 2021.
How to Make Money With Wealthy Affiliate?
Wealthy Affiliate complaints – 12 things you must know before you sign up.
Be an ACTION taker, SOW YOUR SEED TODAY!
To your success!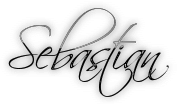 You may also like…
Welcome to my Fat Stacks review of 2023. Want to know if the Niche Site…