This is my Webtalk review for 2021.
If you have been introduced to the Webtalk platform and you are wondering if it is a legit company to make money online or another hyped and cash gifting scheme, you are in the right place.
I joined Webtalk at its pre-launch in 2017 and throughout this review, I will show you:
What is the cost to join the program?
What you get from your investment,
the pros and cons, and my final point of view.
Without further delay, let's dive in…
Webtalk review summary: Company overview
Company name: webtalk
Product type: social media platform for business owners
Owner: Robert Garbowicz
Website: https://webtalk.co.
Price: $0 to $40 per month
Is Webtalk a scam? No
SOW YOUR SEED TODAY rating: 5/10
Do I recommend this? NO
While you are still here, make sure to check out this legit program to learn how you can really make money online.
What is Webtalk about?
Created in 2017, Webtalk is a Social Media site built on a CRM platform that enables users with the same account to communicate with their friends. and families and also develop their business.
With a platform like Facebook, you need to have a personal account and professional account if you want to build your brand on it.
It offers free membership and pro membership where you can access more and advanced features.
It is another social media platform where you can do almost what usually do with most social media platforms like Facebook.
You can for example post, like, comment, and share your own or other people's posts. There is also an option to contact or send messages to other users as you can do with Facebook messenger.
Also, read TwentyXpro review – learn how you can make money with this MLM program.
Who Is The Founder Of WebTalk?
Robert Garbowicz is the founder/CEO/CPO at Webtalk.
What Webtalk offers to its users?
Unlike traditional social media platforms, Webtalk free and pro version for business owners who want advanced features to expand their business.
But unlike Facebook where you are allowed to connect with 5000 friends, as a free member you have some limitations such as the number of friends to have in your network, the number of messages you can send on a monthly basis, and other limitations.
If you want to have more than 50 contacts and make full advantage of this platform you need to be a premium member.
Let's now move into the next section of my Webtalk review to find out how much does the premium membership cost.
Also, read Ai Marketing review – legit investment website or a scam?
How much does the We talk premium membership cost?
The platform is free to join and you are limited to 50 business contacts (CRM) as a free member as I mentioned in the previous section of this review.
If Webtalk is a good fit for your business and you want to have more features there is 2 premium membership out there to try:
Pro membership Plan -$20 a month or 200$ per year
This membership plan allows you to:
have up to 500 contacts in your network,
Send up to 5 messages a month to non WebTalk members – this is a contact invite feature where when they accept and join the platform they are placed under you and each purchase they make will make you a commission,
5 email messages, and more
Pro Platinum membership plan – $40 per month or $400 per year
This membership plan offers you the ability to:
have unlimited contacts,
Send 20 messages a month to non-connected WebTalk members,
Send 20 spotlight posts,
View other users profiles without they get noticed,
search members based on age and gender, and more.
This is a great feature if you want to advertise to a specific audience.
Being a Pro Platinum member earns you 10% ($20) when you refer a new Pro Platinum Member and that deep to 5 levels (available for a limited time only according to the owner).
Can you make money with Webtalk?
The straightforward answer is YES and NO because it depends on your marketing skill.
You can make money indirectly from Webtalk by building selling other people's products or services or your own product or service. And that is possible if you know what you are doing. For example, you can build an audience around your product and then try to convert them into leads and buyers later by using affiliate marketing funnels.
Another way you can make money with Webtalk is by referring new members to the program. When they upgrade their account to the premium membership you will get a 5% commission if you are a free member or a 10% commission if you are a pro member.
As a pro Platinium member, you can even make passive income from your downlines when they refer new members and that up to 5 levels deep.
As a free member, if you want to qualify for the MLM program and get paid up to 5 levels deep, you need to refer at least one paid member.
Webtalk Pros and Cons
? Webtalk review – the Pros
✔ Free to join and the possibility to make extra money by doing what you usually do on other social media platforms like Facebook,
✔ Possibility to separate your professional network with your personal network,
✔ Possibility to filter the kind of information you want to appear in your feeds or timeline,
✔ A great platform for business owners to grow their business.
? Webtalk review – the Cons
❌ In order to qualify for the MLM program, you need to refer at least 1 premium member,
❌ As a free member, it doesn't worth using the platform as you are limited to 50 contacts only,
❌ A Lot of ads – that can be annoying if you are a free member,
❌ Webtalk is always in beta mode since 2018.
Is Webtalk a scam?
Also read, PetronPay review – legit MLM or a Pyramid scheme?
No, Webtalk is not a scam. This is a legit platform and social network where business owners can leverage to promote their business and make more money online.
Plus it offers a free option to people who want to try the platform before they decide to invest in it.
Final thoughts…
Webtalk is a brand new social media platform that offers users features that can help them market their business efficiently by using a feature like a geo-targeting.
But truth be told, it is a platform where everyone is looking to sell to other users. The way most people make money from this platform is throughout the referral program. But if you are an experienced affiliate marketer who knows what you are doing you can make use of it to generate more leads and sales for your business.
Though you will need to be a Platinium pro member in order to make the best of this platform.
If you want to try the platform for free, you can but to be honest with you as a free member that is very annoying.
That being said, I hope you found my Webtalk review of 2021 helpful.
Do you have a question, don't hesitate to let me know in the comment section below.
Be an ACTION taker, SOW YOUR SEED TODAY!
To your success!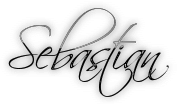 Related posts: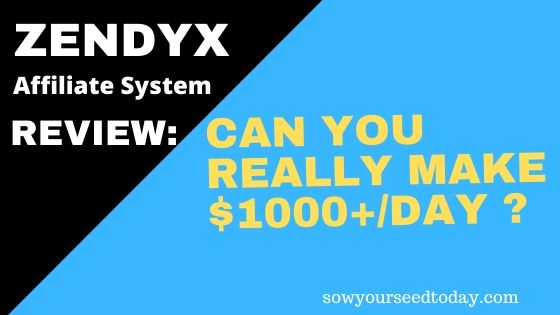 Welcome to my Zendyx Affiliate System review! Have you heard about Zendyx Affiliate System (ZAS)…