Are you looking to know what is a side hustle? Or a side hustle definition?
If yes, you are in the right place.
Because this post not only helps you know more about what a side hustle is, but it will also give you some tips to be a successful side hustler if you mind starting your own side hustle online.
But before we get into the meat of what is a side hustle, let me introduce myself if it is your first time on my blog.
I am Sebastian and am working for a corporation till now (I am a Journalist).
This blog is my second side hustle and when I started it back in 2019 I didn't think I will be able to make money from it in a short time.
Surprisingly I managed to add a 3 digit recurring and passive income to my day job salary after 5 months of hard work.
Not to brag, but to show you the potential of income you can make with an online business.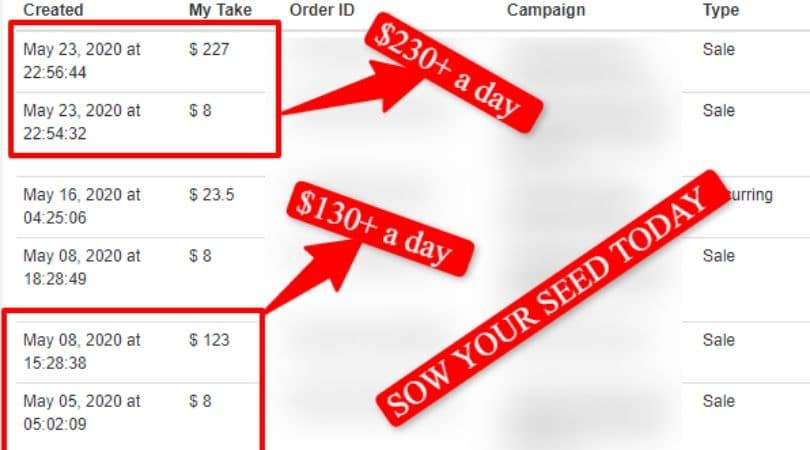 This is another extra source of income for me.
And who knows, maybe I will be able to turn it into an online career.
Starting this blog was one of the best choices I ever made. It opened many doors for me.
So if you're a full-time worker, and you aspire to achieve financial freedom, or to quit or change careers, starting a hustle side online business is one of the best choices you can make.
Here is the company that helped me start my side hustle and now making real money on the side.
That being said, let's get into the subject of the day to find out what is a side hustle if till now, you don't know what exactly it is.
What is a side hustle?: definition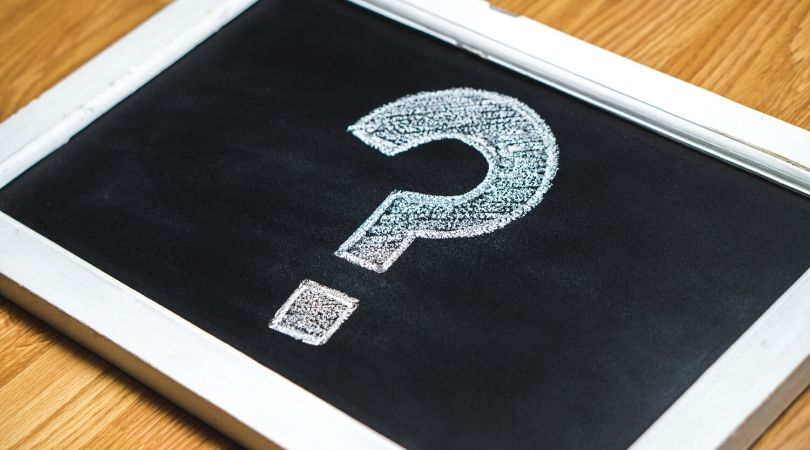 A side hustle, in general, is a business that you do on the side of your day job or main activity in order to earn an extra income. The goal of a smart side hustler is to build a scalable business, which can lead you to take early retirement, change a career (if you don't enjoy your current job), be your own BOSS. This is a side business that can help you make a sustainable income over time and quit your job if you wise.
So it's time we made the difference between a side hustle and a part-time job.
Side hustle vs Part-time job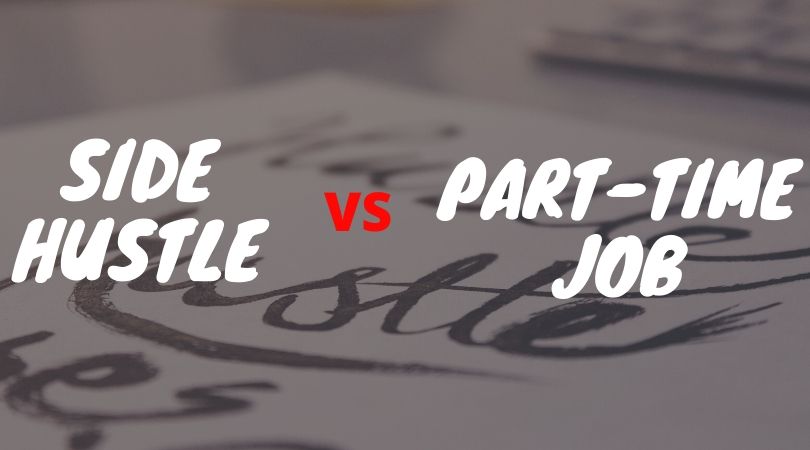 Common points
A part-time job, as well as a side hustle, is a business you can manage in your free time and make an extra income.
So their common point is based on:
The time devoted to the activity (free time)
The purpose of the activity (to earn additional income)
It's always the time exchange here.
Part-time job = free time exchange for money.
Divergent points
A part-time job can help you make an extra income, but it is not a scalable business! Anyone who does part-time job exchanges his free time for money.
That means you need to spend your free time in your part-time job in order to get paid. Do the same work to get the same amount of money. No way to scale your business.
In addition, with a part-time job, you always have an employer who often decides your working hours, how much and when you will be paid.
So there is a lack of total freedom in this case.
However, a smart side hustle allows you to be free: you do what you love on your own schedule.
It is, therefore, a business model that you can do on the side, make a few extra bucks at the beginning, but which over time turn it into a career or a full-time job.
Here the goal is really to build a passive income and to achieve financial freedom.
Let's move into the next section of knowing what is a side hustle to find out why you need to start a side hustle.
Why start a side hustle?
The man by nature is always looking for ways to improve his living conditions. He always seeks to move forward, to progress in all aspects of his life.
This is why even in the professional life area, many full-time workers do not hesitate to start a Side Hustle on the side.
And nowadays, there are millions of employees (including myself) who have their own side hustle that give them the opportunity to make a sustainable income each month. Some were able to quit the 9 to 5 job and now work full-time online.
But over these reasons here are some reasons to start a side hustle online business:
1. Starting a side hustle gives you the possibility to build multiple streams of income
If you want to create wealth and then become financially free, you need multiple sources of income.
Go and ask self-made millionaires, most of them will tell you this is the secret to creating wealth and the way to financial freedom.
2. You can turn your side hustle into a full-time career over time and be your own boss
Millennials don't like the traditional lifestyle which is limited to going to school, getting a degree, starting a corporate job, and staying at the same job for 40 years.
They want to work at their own schedule, to be their own boss, have more time with their family, take a vacation where they want and when they want.
Indeed, a new survey from Bankrate reveals that 28% of millennials between the ages of 18 and 26 are working on the side.
If you want to start your side hustle too, you are in the right place. Because this site is designed to inspire, teach, and help you to get started.
Want to become a side hustle blogger like me, check out my step-by-step guide on how to create a website and make money to get started right now!
How can you succeed as a side hustler while working full-time?
1. Find a profitable side hustle business idea.
A side hustle business idea is a business idea that you can implement on the side of your full-time or day job and make profits from it.
The point here is to find an idea that can help you combine your side hustle with your current job.
And to find such an idea you don't need to invent the wheel. You can simply base yourself on your passions, talents, or professional skills.
What are you passionate about?
What talent or competence do you think you can put them at the benefit of others?
Is it possible to do it on the side of your current job?
These are questions that you will have to answer. This will allow you to come up with a certain number of ideas.
Another point to consider if you are looking for a profitable idea is to detect a gap or need. What are people constantly looking for? What problems do they have?
And once the gap or the problem has been detected, find a solution that fills this gap or solves this problem by setting up your side hustle project on it.
If you are convinced that a side hustle can be useful to you and help you live your dream life, then start finding a profitable business idea.
Search and you will find. It can be blogging around your passion or skills, becoming a freelance, writing an ebook, etc.
Related post: How to find a profitable business idea for your online side long-term business.
2. Set a goal for side hustle business
Once you have found your business idea for your side hustle project, set up a goal.
Having an objective or goal for your project is very important. A clear and precise objective must be determined from the outset. This will help you stay focused on your goal.
What result do you plan to achieve in 6 months, 1 or 5 years?
3. Determine what motivates you
There are always deep motivations for our actions. Identifying the reason that motivates you to start a business on the side will help you stay motivated and
Make sure that these motivations are in line with your personal values.
Why do you want to start your side hustle project?
Is it to have more freedom in the future or to make extra money to boost your savings? pay your debt?
Is it to test the water of your idea or is it to quit your current job that doesn't give you any satisfaction?
You need to know your "WHY"!
4. Plan your tasks & manage your time wisely
Starting a business on the side of your day job can be a real challenge. It can be really stressful.
As you know, most of your time is spent on your day job. This means that you do not have enough time.
That's why you need to manage your time wisely and do the things that really matter for your business.
List, plan, and prioritize your tasks and then devote your best time to them.
Doing so will help you to be more productive.
Sure it will take you more time to grow your business than if you were working there full time.
But you have security and do not have to worry about how to support your family since you have a salary that covers your monthly expenses.
For example, if you want to build a website, you can list tasks as follows:
1. Choose a domain name and buy it,
2. Find a reliable web hosting platform,
3. Create your WordPress site and choose a theme,
4. Install some plugins,
5. Create your "about me" page,
6. Write my first article,…
If you complete a task, you can mark it as completed or underline it. This will give you an idea of the tasks accomplished and those that remain to be accomplished.
5. Treat it like a real business
If you really want to succeed with your side hustle business, you will have to treat it like a real business. You will have to work hard and believe in what you are doing. If you are neglecting the tasks you will have to accomplish in order to achieve your goal, you will certainly not succeed!
Wrapping up and my final thoughts…
A side hustle is a business you can do alongside your day job, grow it, and then turn it into a career or full-time job if you wise.
And nowadays, many people are hustling with the intention of turning their side hustle into a full-time job, making passive income, and then being financially free.
I hope this post helped know what a side hustle is and the best you can also start your own side hustle business thanks to the opportunity the chnology gives us.
Whatever where you live and your budget, it is easy to start and grow a side business and reach your financial goal.
What does a side hustler must do in order to succeed in his journey?
Your comments and constructive suggestions are welcome.
And if you like this article, don't hesitate to share it with your friends!
Be an ACTION taker, SOW YOUR SEED TODAY!!
To your success!!!!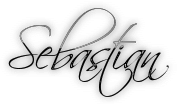 You may also like…