Welcome to my Wiseling Review!
I have been introduced to the Wiseling program by my TwentyXpro sponsor.
So I took a close look at the program and throughout this detailed review, I want to share the good and the not-so-good I discovered this opportunity with my audience.
So if you have been introduced to this program and you are looking for an unbiased and honest review of the Wiseling program, you are in the right place.
If you don't know who I am, I am Sebastian, a journalist by day and a side blogger by night. I am the owner of this website and since my start in July 2019, I reviewed 100s MLM companies, built an audience of over 8000 monthly readers. Most of these programs closed their doors as we have predicted.
Is this one will make the exception? Read my thorough review of the Wiseling MLM program, bookmark it (if you want) and stay with me let's give it a time.
Throughout this review I will show you:
What is Wiseling about?
How does it work?
How much does it cost and what you get for your investment?
The compensation plan breakdown,
The pros and cons, and my final point of view.
But before we get into the meat of my review, let me congratulate you by taking the time to do your own research before you start investing in any seemingly legit program.
Doing so will not only save you time and money but also it can be a great way to find a legit and genuine money-making program to join.
Disclaimer:
This Wiseling Review post is not aimed at defaming Wiseling nor promoting them.
Everything that we provide on this site is purely for informational and educational purposes and we provide an honest guide from our perspective because we strongly believe every brand needs a good background check.
Therefore, you are free to accept or reject this article and act base on your own perspective.
We do not accept any liability for any loss or damage whatsoever caused in reliance upon such information or services.
You are also free to share your own opinion about the platform with us in the comments section below if you found our point of view is not correct.
That being clear, let's dive in.
Wiseling review summary – company overview
Company Name: Wiseling
Owner: Matias Lappo & Elias Mattila
Website: https://wiseling.com
Product/service: MLM investment site – no products
Cost: minimum is $50
Is Wiseling a scam or Legit? A pyramid scheme
Sow Your Seed Today rating: 3/10
Do I recommend this? No (with good reasons)
What is Wiseling about?
A close look at the company website shows that 2 guys are behind this company:
Matias Lappo is presented as the CEO and Co-founder of the company, and
Elias Mattila as the Vice Chairman and Co-founder.
The company claims itself as one of the leaders of the modern financial and investment industry.
Here is the company goal:
"a company that is able to change not only the financial market but also its partners' lives, to set the market on course that will be of great value both for us and to our partners and investors."
Huum!! we are all free to have dreams. But what a dream worth if there are no adequate actions plan to sustain that goal?
Is selling membership fees to people a way to change the financial market? Is it by using new subscribers' money to reward existing members the way to change their life?
Maybe the first ones.
Don't get me wrong! Stay with me till to end and you will understand "why".
Having been scammed by such schemes in the past, I didn't start this blog to do them a favor.
I created this website with the purpose of helping people who are seeking to make their way in the online world to avoid such a scheme while sharing with them what worked for me and also millions of other people.
Without a doubt, any company that is not built to solve problems nor adding value to people's life cannot stand for a long.
The truth…
Wiseling is an MLM investment company that isn't legally registered with Securities Regulators.
Behind the claim, Wiseling is just a pyramid scheme that just uses trading as their selling point.
About Wiseling's company owner – Matias Lappo & Elias Mattila?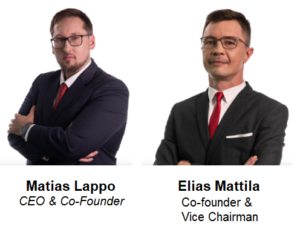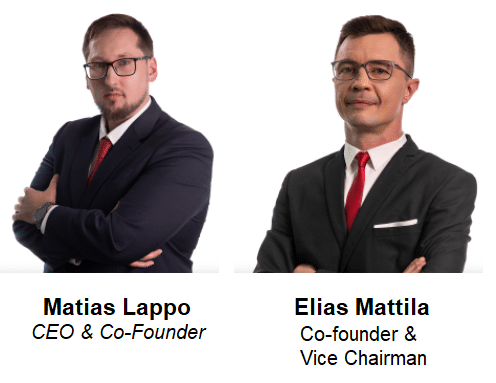 Prudence would dictate that before you invest your money in any program to seek whether or not the person behind the company is credible.
Do Matias Lappo and Elias Mattila credible. Do they have a good business track record?
Let's find out.
As I said earlier, 2 guys claim to be the owner of this company: Matias Lappo, CEO and Co-founder, and Elias Mattila as the Vice Chairman and Co-founder.
I do find Matias Lappo appeared in a YouTube video claiming they have an office in Finland and they are planning to open more offices in the future. That is a great point. But as we continued our investigation we found that this claim is not true. I will talk about it later in this review.
Here is Matias Lappo Facebook profile. A Facebook profile of someone that promises a 3% daily return on your investment.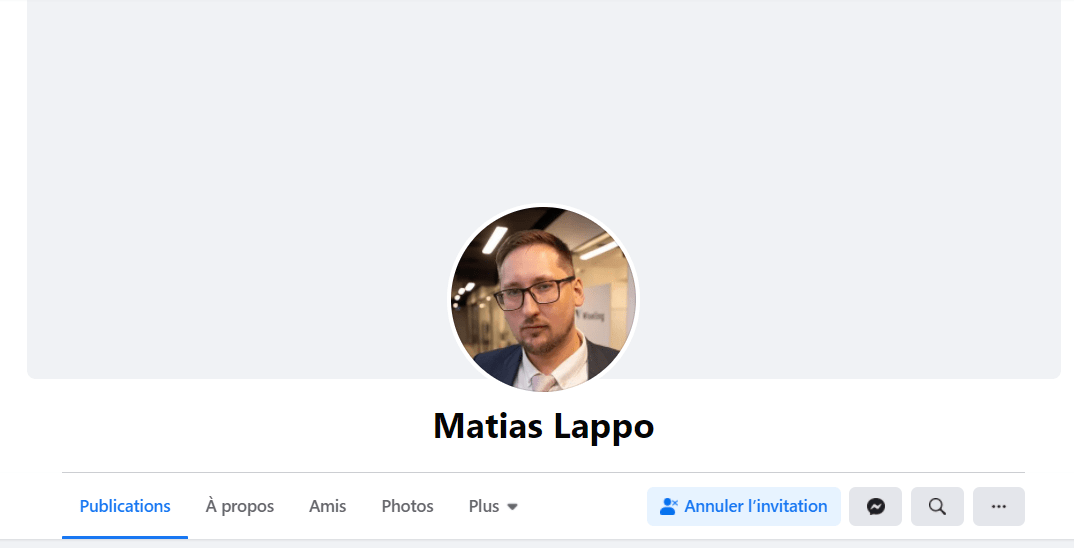 His Facebook profile has been created in November 2020, which was the beginning of the Wiseling launch.
I am wondering if really he is using his real profile.
I admit we are all free to create a new social account for any business we start. But considering the claim about their start in 2015, I can accept such a new profile from the CEO.
As for Elias Mattila he also has a Facebook presence that has been created since 2005 but a few publications in his profile at this writings. You can check his FB profile here (update not available yet).
We continued our research but apart from their account on Facebook and Matias who has a LinkedIn account, there is no trace of these two supermans online who could motivate us to believe that they are credible.
Are these guys actors or the real owners? Even if they are the real owners, since they don't have social proof and a business track record, I will be thinking twice before I invest my hard earned cash in this program.
Also, read Easy1up review.
How much does it cost to join this program?
The minimum to join this program is $50.
The company claims they offer an affiliate program.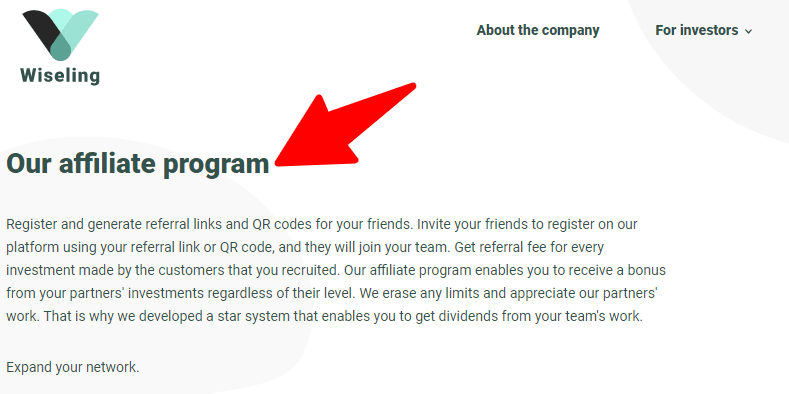 And it requires a $50 investment to qualify for a commission. Does an affiliate program require an investment to qualify for a commission? Nope! An affiliate program is free to join and as an affiliate, you just need to promote the products to make money. For instance, if I want to join the Systeme.io affiliate program, I don't need to pay a fee to qualify for a commission.
But there is a reason they ask you to pay to qualify for a commission. This is where the money comes from. You will understand it by the time you finish reading this Wiseling review.
This investment is what gives you the ability to earn an ROI of your investment and also a commission on your referrals investment.
What do you get for your money?
Wiseling doesn't offer retail products affiliates can promote to get paid.
They claim they offer simple trading training.
However, when we look at how they compensate users it is not based on the products they sell but based on the recruitment of new paid members (their investment).
What they call an affiliate program is not even an affiliate program because an affiliate program doesn't require an investment on your part to be able to qualify for a commission.
So no retail products. Members are required to invest their money, bring other people (who are ready to do the same) to the program to get paid.
How does Wiseling work?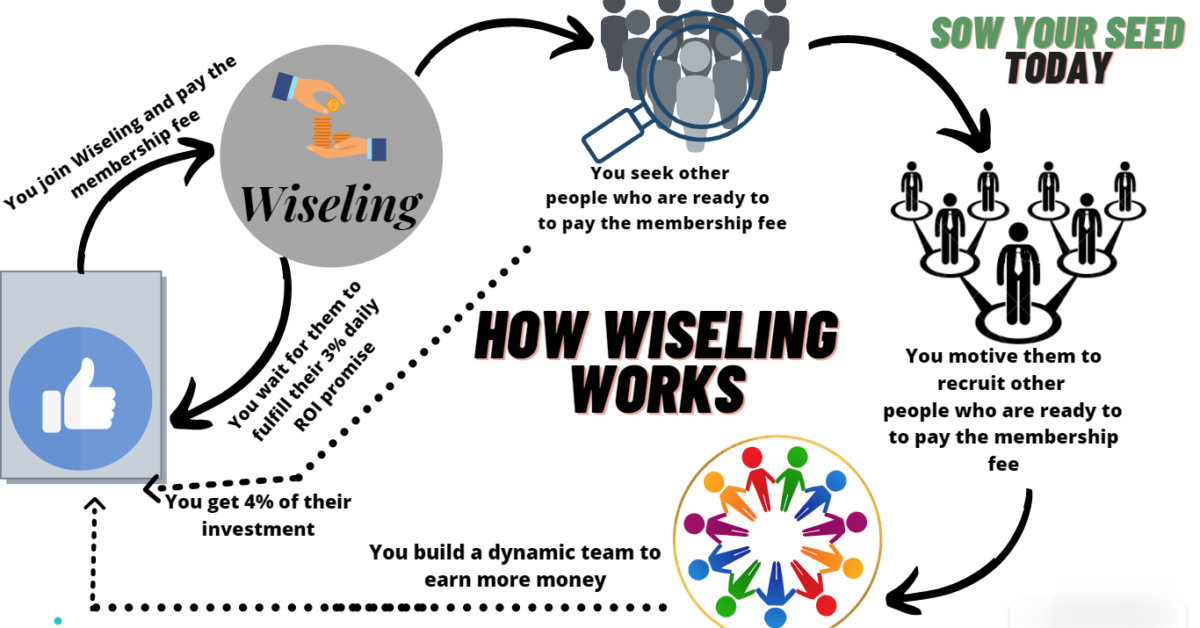 It is an MLM and investment website where they promise a 0,8% to 3% daily ROI on your investment.
By following their comp plan it works like this:
You invest your hard earned cash into the program. At less $50 in order to qualify for a commission.
And each referral you bring need to invest $50 and he or she will be placed to level 1 where the recruitment process starts.
The commission rate is 4% at level 1. So if your personal referral invests $100, you will get $4.
You get moved from level 1 to level 2 where your commission rate goes up to 6% when your downlines investment reached $2000.
The process repeats itself while affiliates get more people to invest till to level 12.
So…
Here is how it works once you put your money in the owner's hands (if I will sum up):
You wait for them to fulfill their promise of the daily ROI.
Or/and…
You sell the membership to others to get a part of their investment to maximize your earrings.
The meaningful question you need to ask yourself is that how they manage to bring such ROI to users since they didn't sell retail products?
Regus is a virtual address provider for offices all around the world.
Wiseling's compensation plan
Fiat currency
Fiat Currency: Invest $50 to $3000 and profit from 0.8% to 1.3% per day in 16 business days.
Forex market: Invest from $3000 to $15,000 and profit from 1.1% to 1.6% per day in 24 business days.
Stock market: Invest from $15,000 to $50,000 and profit from 1.3% to 1.8% per day in 30 business days.
Commodity Exchanges: Invest from $50,000 to $150,000 and profit from 1.5% to 2% per day in 36 business days.
Futures market: Invest from $150,000 and more and profit from 1.8% to 2.4% per day in 42 business days.
Crypto assets
White: Invest 0.01 BTC to 5BCT to get a 2% per day in 100 business days. Total ROI 200%.
Red: Invest 5BCT BTC to 15 BCT to get a 2.4% per day in 100 business days. Total ROI 240%.
Black: Invest 15 BCT and more to get a 2.7% per day in 100 business days. Total ROI 270%.
Industry
Medical industry: Invest $500 to $50,000 to profit 2.7% daily return for 180 days.
IT industry: Invest $50,000 and more to profit 3% daily return for 200 days.
Is Wiseling a Pyramid scheme?
Let's base ourselves on a trustworthy source to figure it out.
First off, here is how the FTC defines pyramid schemes.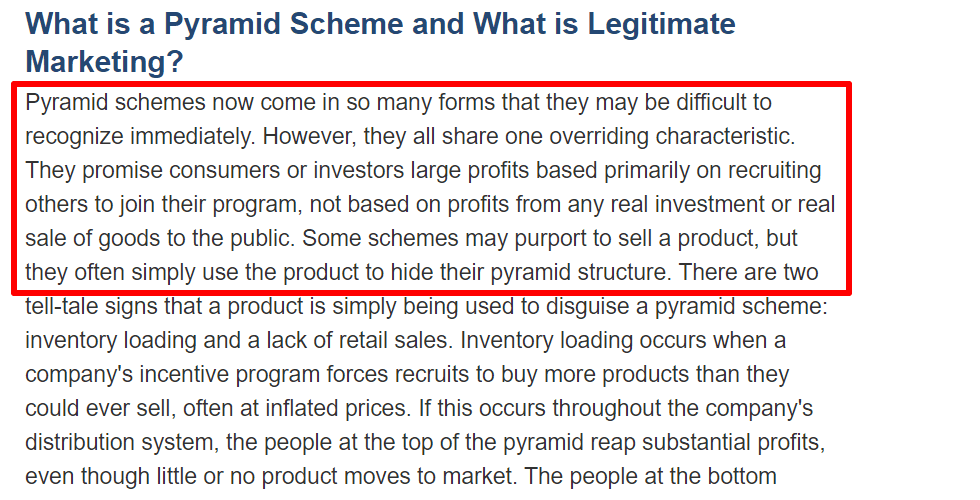 Now let me ask you a question: is Wiseling has product members can sell and make money instead of recruiting other people to the system?
As for me, they don't have and on top of that, they lie their Company is based and legally registered in Finlande at the address
So…
Is Wiseling a scam?
This is a difficult question to deal with because everyone has his own definition of what a scam is.
When people promote even an illegal program, if they can get paid they didn't care. But because a company pays its promoters doesn't mean it is a legit program.
If you don't know the math behind such a program, let me show you.
At the start, if they don't pay, who will trust them? If they don't pay, who will promote them?
They pay in order to motivate users to bring more people to their scheme and then when they know there are fewer new paid users and they cannot hold their promise they run away leaving behind them, victims.
Pyramid schemes are illegal in certain countries and we all know the end of these garbages.
So this is not a program I recommend to my readers.
In fact, the way it operates is illegal in my opinion.
Members are marketing the opportunity and not retails products (not to say there are any retails products).
Still not convinced?
Scam warning signs I discovered
1. The CEOs don't have a good business track record
Any company that requires investment to use their service must be clear on who runs the company.
We are in a digital world and everyone has a social presence.
It seems the CEOs of the Wiseling company who promise financial freedom to investors don't have any social proof.
That is not convincing.
2. The 3% daily ROI is a trap
The guys behind this company know that most people like easy money. Most don't like real MLM or affiliate marketing where they are required to sell retails products to earn.
But the meaningful question to ask yourself here is that if they can give you such a daily ROI, why they need your money. They can just loan money on the Bank, use their secret to make millions.
Right?
Or do you trust their claim of changing your life?
Know that any company promising an ROI without any registration certificates I operating illegally.
Let's move into the next reg flag of my Wiseling review where that statement can be confirmed.
3. The claim the company is based in Finland is a big fat lie
Wiseling company claims to be legally registered in Finland. Here is the address of the Company.
Recently Finland Security regulators issued a Wiseling securities fraud warning.
They are promising return on investment without having the required registration certificates, which means they are operating illegally.
4. The claim Wiseling is in Finland is not confirmed
We judge one by its own word.
Wiseling claims they are based in Finland and here is their address: Itäkatu 1-5 3rd and 4th Floor, 00930 Helsinki, Finland.
A quick search shows that this address is a virtual address owned by Rugus which is a virtual office provider around the world.
5. Some legal pages are missing
I don't think a serious company that claims to have the goal to change the financial market and people live can overlook this legal issue.
At the time I was writing this Wiseling review, some legal pages like a "terms and conditions" page is missing on the website.
Savvy investors won't overlook it.
Update: Wiseling is a big scam and it has been shut down.
Wiseling review: The Pros and Cons
The Pros
✔ Low-cost entrance fee.
The Cons
❌ Owners don't have a business track record,
❌ They don't sell tangible products,
❌ A pyramid scheme in disguised that will collapse soon,
❌ No refund policy- It is difficult to get your money back once you invest it.
Where to go from here?
I am sure if you are here, it is because you are planning to join this program.
I did my best presenting the program as it stands.
As I said in my disclaimer, you are free to reject my point of view and to join it.
But let me warn you. This kind of program can't stand for a long. Since there are no retail products to sell when there are no new recruits, it will collapse.
Here are a few of the programs I reviewed but no one is talking about them again:
Six Sigma Trade, and the list goes on…
So…
Here is my advice – stay away from such a scheme.
There are countless ways you can make money online.
If it is the MLM business model you want to be in look for a legit MLM company to join instead of joining this pyramid scheme.
Another business model I found beginner-friendly is affiliate marketing. It doesn't require you to pay the product in order to qualify bf or a commission as it is with MLM.
I always say to people the way you can make money online is the same as offline. It is by solving people's problems.
If you want to try affiliate marketing, check out my review on this legit platform that turned millions of struggling Internet marketers into pro to get started for free.
And if you can understand the concept you are set to run a successful online business.
Money = problem + solution (your idea or your business).
So before you jump into any business, make sure you are something valuable to offer to your audience. People need solutions to their problems and they will always spend their money to feel better or to resolve their problems.
In my opinion, selling an opportunity is not a product and doesn't offer any value.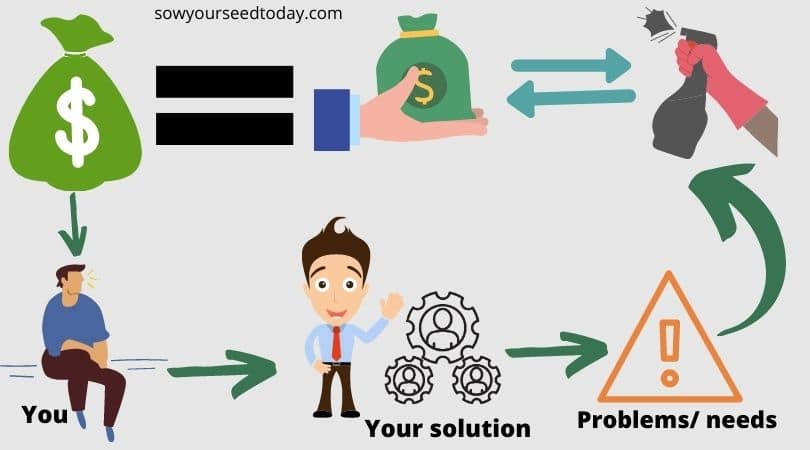 Final thoughts…
Wiseling is an unregulated Investment Company. The problem with unregulated Investment Companies is that they are not reliable and abuse the regulations.
I hope you found this review helpful.
From now you know what is Wiseling if it is your first time you hear about it, you know how it works, their cost, and compensation plan.
And the best part you are in a good position to weigh the pros and cons to make an informed decision.
That being said, I hope you found my Wiseling review helpful.
Struggling beginners are making real money with this program. Learn more here.
Do you have a question or experience to share with us? Drop it in the comment section below.
Be an ACTION taker, SOW YOUR SEED TODAY!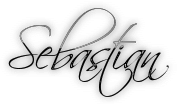 You may also like…
This is my Systeme.io vs ClickFunnels comparison review for 2021. If you are looking for…