How to build an affiliate marketing funnel that converts? Great question!
Turning visitors into customers is the overall goal of any business owner including affiliates and network marketers (aka MLMers) who sell other people's products or services for a commission.
If…
you want to increase your affiliate sale conversion rate and make more money with affiliate marketing,
you want the smartest way to turn your visitors or readers into lifetime customers,…
an affiliate marketing funnel is a perfect solution and what you need.
This is a marketing technique that enables you to direct your leads from one step to the next, so you can ultimately make the sale.
But an overly complicated sales process can result in leads looking elsewhere for a solution.
In this guide, we will show your how to build an affiliate marketing funnel to efficiently promote your affiliate offer, increase its conversion rate and make more money.
But before we get into the nitty-gritty of how to build affiliate marketing sales funnels, let's first understand:
what is affiliate marketing,
what an affiliate marketing funnel is, and
its benefit for affiliate marketing.
What is affiliate marketing?
I guess if you are looking to learn how to build an affiliate marketing sales funnel you already know what affiliate marketing is. In other words, you are an experienced affiliate marketer or network marketer looking to increase your affiliate revenue.
If not, affiliate marketing is a marketing system whereby someone called affiliate market another person's product or service for a commission. This person generally is someone who has his own product or service and he is called vendor or merchant.
As an affiliate marketer or network marketer, your role is to lead visitors to the vendor sales page. The sale page is designed to sell the product or the service to the visitor (client or customer).
Once on the sale page, if the client found that the product or the service is exactly what he or she is looking for and he or she buys the product you get paid a commission.
Seems easy. Right?
But experts report that customer doesn't buy a product the first time they heard or discovered it.
They take the time to do research, get other people's opinions and reviews, learn more about the product or the company before they make their buying decision.
This is why it is important to develop a complete sale strategy by using a marketing sales funnel so that you can have the customer on your marketing funnel while he is making his buying decision.
But…
What is a sales funnel?
A sale funnel is a marketing technique designed to lead the visitor (a stranger) from the first time he or she discovers your offer to the stage where he or she is ready to buy it.
In other words, it is the journey that a consumer takes before purchasing your product or service.
What about an affiliate marketing funnel?
Here below are samples of affiliate marketing funnels I have designed (one for myself and other ones for clients)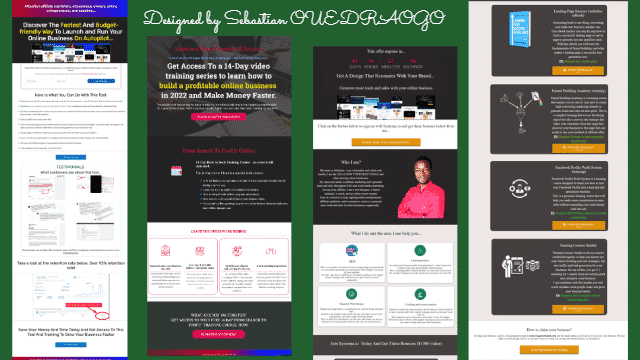 An affiliate marketing funnel is the paths your prospects take before purchasing your affiliate offer.
It is a strategy designed to lead the visitor from the stage he discovers your offer or blog to the stage where he or she is ready to buy the product or the service you are promoting (from you).
A sales funnel follows a 4 step process, which encompasses:
Awareness: This is the stage where the customer discovers your business. It can happen depending on the traffic source you use to advertise your business: social media or through search engine results pages (SERPs).
Interest: This is the stage where the prospects start to have an interest in what you're offering.
Desire: this is the stage where the customer is aware of the problem he has and is making a decision to buy the product or service you promote (from you).
Action: This is the stage where the customer is ready to make a purchase.
What are the benefits of an affiliate marketing funnel in affiliate marketing?
A sale funnel enables you to have an overview of the sale process, improve your marketing strategy, and if implemented correctly, can turn strangers into customers.
Here are the benefits of using a sales funnel in affiliate marketing:
1. Build brand awareness and authority
An affiliate marketing funnel is designed to deliver value at every stage of the funnel. From the top to the funnel to the bottom, your goal is to deliver value to your audience or prospects.
And that increase brand awareness, trust, and authority.
What does it mean?
It means that even if your subscribers don't end up buying your offer, you still win because they have trust in your business. And if they are not taking action it is because they are not financially ready.
2. Generate more leads for your business
Affiliate marketing or network marketing is about promoting other people's products or services and you get paid when the prospects accomplish your partner's desired action that is to buy the product/service.
When you make a sale, you are happy. And you say on yourself you are a winner. Rookie mistake! The leads are not yours. And if your business fails to generate repeating customers, you don't have a business yet.
So, while your overall goal is to drive the visitors or your prospect to your affiliate link, sending them directly to it is not the smart way to do affiliate marketing.
You need to generate leads first. In other words, you need to get your visitors' contacts before you lead them to your partner sales page.
3. Increase affiliate commission and revenue
An affiliate marketing sales funnel can help you boost your conversion rate. That means more revenue for your affiliate marketing business.
Expert report that the average website conversion rate is 2.35% while a landing page conversion rate can go up to 23%. And marketing funnel conversion with marketing automation implementation increases the number of qualified leads by 451%.
In fact, with a marketing funnel, you can build the "know like trust" factor, nurture your leads, and then pitch them your offer by using urgency and scarcity in a tasteful way.
4. Work less and sell more
You read me right. An affiliate marketing funnel is the smartest way to promote products online.
Let me explain if you don't get me right.
If you know the stage of a sales funnel, the hardest part is the traffic and lead generation stage. Because thanks to email marketing and automation tools, you can automate the rest of the funnel for weeks, even months.
You can set up email campaigns to deliver value to your leads, build trust and then convert them to buyers by including transactional emails within your email campaigns.
5. Build repeated customers
A marketing funnel allows you to build an email list. This is an asset you own. That means you can promote other products to your list and make sales over and over again.
And the best part, by developing your trust and relationship with your email list subscribers, you can create and launch your own product or service.
That means instead of starting to build your audience from scratch that will take time, you can be growing your business faster.
The list is not exhausted. There are many reasons to use a sales funnel to promote products online.
Now you know why using a sales funnel can help you grow your business, let's now find out how to create your marketing sales funnel.
How to build an affiliate marketing funnel from scratch?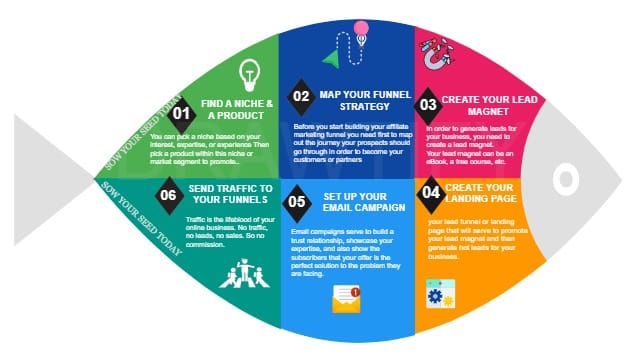 Building an affiliate marketing sales funnel is not rocky science.
But it is not an easy task either.
You need a complete sale strategy.
Here is how to build an affiliate marketing sales funnel:
1. Pick a niche and a winning product
I won't spend time explaining what a niche is and how to pick one.
I guess you already know what it is and its importance if you want to grow fast.
This is a market segment or a topic you build your business around.
You can pick a niche based on your interest, expertise, or experience.
Learn how to choose a niche if you don't know how to go about it.
Once you know the industry you want to build your business, the next step is to pick a product within this niche or market segment to promote.
Here is what to consider when picking a product:
Choose a good product that solves your audience's problems
If the product has good quality and solves your audience's problem you won't suffer promoting it because people buy solutions – not your product features.
Prioritize products with recurring commissions
This is not mandatory but advisable if you want to make a passive and consistent income.
Even if the commission per sale is low, over time when they add up you can end up making thousands of dollars monthly.
There are lots of affiliate programs that offer recurring commissions where you can get paid again and again as long as the customer continues to use the product or the service.
Here are recurring affiliate programs you can join and start making money today:
Alternatively,…
Choose a high ticket and quality product with a high commission rate. That means a product where you can make at least $100 per commission.
2. Determine your audience pain points
If you have followed what I have outlined above you may have a product that solves a specific problem.
The marketing strategy starts with your audience's pain point.
Ask yourself these questions:
Who is your ideal customer?
What are their pain points or struggle?
What do they want to feel better, their aspirations and hope?
If you know who they are and what they want it becomes easier to craft a copy that speaks to them.
3. Study the product and find out its features and benefit for your customers
The next step once you know your audience's pain point and their need is to study the product in order to find its features and benefits.
Find out how the product can help your targeted audience to solve their problems or pain point.
4. Map your funnel plan and strategy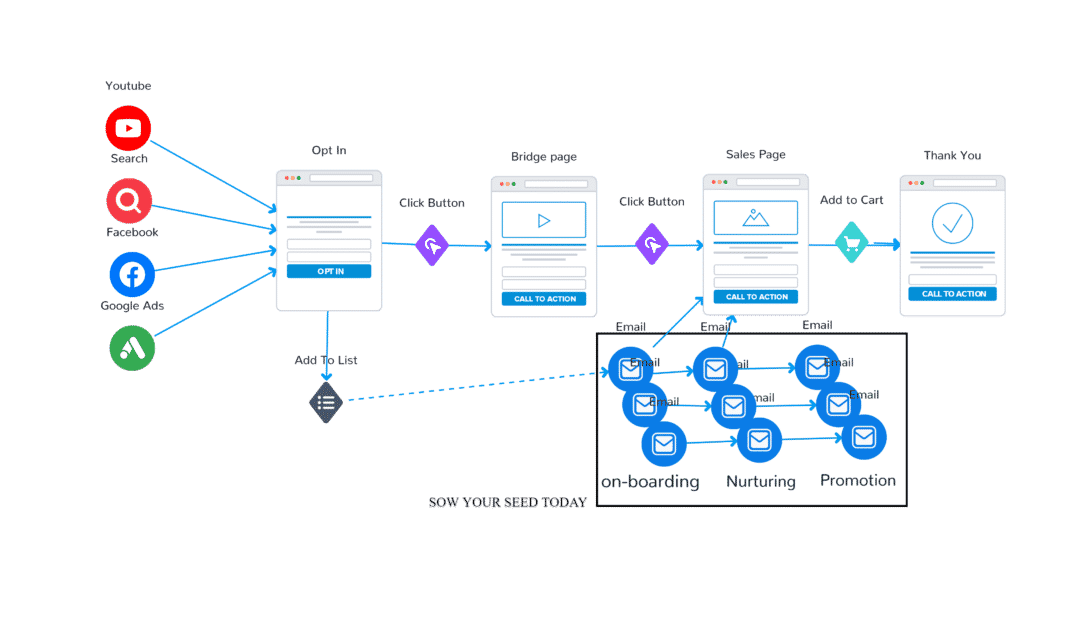 "If you fail to plan, you are planning to fail".
Before you start building your affiliate marketing funnel you need first to map out the journey your prospects should go through in order to become your customers or partners.
Determine your overall goal.
Plan a marketing strategy,
Find out different marketing angles to promote your product,
Find out your audience's objections,
Prepare answers to those objections and see how and when to answer these objections during their journey.
For example, if your goal is to lead the visitor to buy a product, having goals such as:
Getting the visitor to join your mailing list or turning the visitor into a lead should be your first goal.
Getting your subscribers to know like and trust you is your next goal and it can be achieved with email marketing.
This is the process of getting them to buy your offer. People buy from people they know like and trust.
5. Create your lead magnet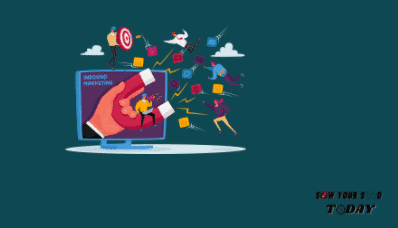 Your marketing funnel starts with lead generation.
In order to generate leads for your business, you need to create a lead magnet.
Your lead magnet can be an eBook, a free course, a gift card, etc.
Depending on the type of product you promote an ebook or free course can be a good fit.
A free course in my opinion is more valuable than an ebook.
People in most cases won't click on links within your ebook as they can read it when they are offline.
An online course on the other hand can be a great way to walk the lead toward your sales page or affiliate link easily.
6. Create your bonuses
Bonuses help you as an affiliate to increase your conversion rate.
Give your audience or visitors more value than anyone in the marketplace.
Give them a reason to buy from you and not from someone else.
And there are several types of bonuses you can create.
It can be a video tutorial on how to efficiently use the product you are promoting or an eBook that adds extra value to the customer-purchased product.
7. Create a landing page or a lead funnel to promote your free offer or lead magnet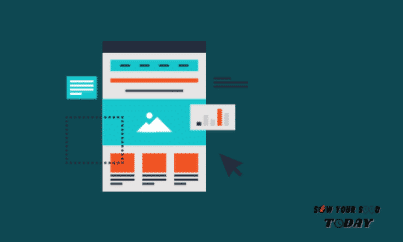 The next step is the create your lead funnel or landing page that will serve to promote your lead magnet and then generate hot leads for your business.
As I said earlier, the lead magnet should serve to pre-sell your offer.
You should consider your offer when creating it.
Now your landing page or lead funnel serves to entice your visitors to opt-in to your mailing list.
Recommended funnel builder tool:
Systeme.io – an all-in-one marketing tool that enables you to connect your own domain, create up to 2000 email contacts, create funnels and membership, and much more for free.
Getresponse – Getresponse is known as an email marketing tool but it allows users to create funnels, landing pages, build websites, and much more.
8. Create your bridge page
After you have created your lead funnel the next step is to create a bridge page that will serve to pre-sell your offer to your new prospects.
You thank your new subscriber for his interest and you then introduce yourself and your offer to them with a clear CTA.
The goal is to push your subscribers to take action immediately. In other words to push them to the bottom of the funnel – buy your offer or product.
You can use scarcity, bonuses, and testimonials for that.
9. Set up your email campaigns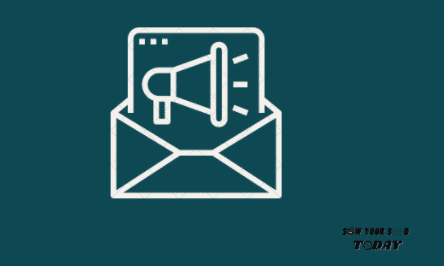 Email campaigns serve to build a trust relationship, showcase your expertise, and also show the subscribers that your offer is the perfect solution to the problem they are facing.
This is where you nurture your leads and then push them to the end of the funnel.
For example, the first emails should help the subscribers to know who you are,
The middle of your emails should show them your expertise, and you want to help them solve their problems,
The end of your emails should show them that you know and understand their pain point and the solution you have for them.
Wich email marketing tool to use?
Here are my recommended email marketing tools:
10. Drive traffic to your affiliate marketing funnel
Traffic is the lifeblood of your online business. No traffic, no leads, no sales. So no commission.
And you have several ways to drive traffic to your funnels.
You can do social media marketing like Facebook, Pinterest, Instagram, or forum marketing with platforms like Quora.
You can use paid traffic with Google ads, Bing ads, Facebook ads, or organic traffic with SEO.
Depending on your budget and skills, you can go with free or organic traffic sources or paid traffic sources.
Personally, I drive organic traffic from search engines like Google, Bing, and Yahoo. And the best part, organic traffic converts better than paid traffic. The good news is it doesn't require a lot of investment as you just need a blog.
Find out how much does it cost to start a blog.
You can learn how to get started with blogging with this free guide.
Conclusion
Affiliate marketing is a rewarding online business. And using a marketing funnel is a great way to increase your conversion rate and make more money with your affiliate marketing business.
If you are new in funnel building and wanted to learn how to build an affiliate marketing funnel, by following this guide you will be to create a high converting sales funnel to get started.
Do you have a question? Don't hesitate to let me know in the comment section below.
If you want me to help you with your funnel building, don't hesitate to contact me.
Be an ACTION taker, SOW YOUR SEED TODAY!
To your success!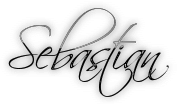 You may also like…